Adding an Extra Bathroom to Your House: The Complete Guide
Whether you are looking to add a downstairs bathroom to make life easier for an elderly family member, or if you are looking to make the best use of a redundant room in your home – an extra bathroom can add real value to your house.
In a busy household, an additional bathroom can be a Godsend in the morning, ending the days of having to wait to brush your teeth or take a shower. This is why many people across the California area consider adding an extra bathroom to increase the monetary value of their home, as well as its value from a lifestyle point of view.
In the complete guide, we will discuss everything you need to know about adding an extra bathroom to your home, including project timescales, costs, and any hurdles you may face.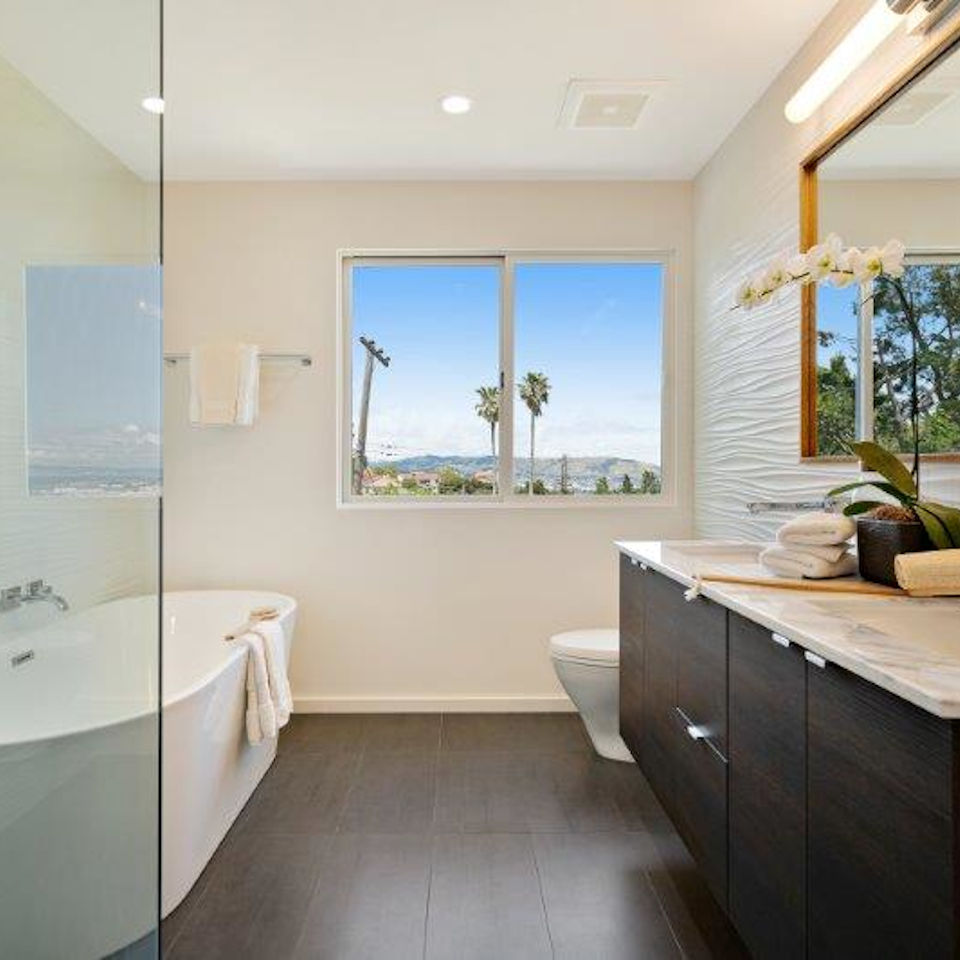 How long can a second bathroom renovation take?
It is difficult to put an exact timeframe on a bathroom renovation project as a job such as this rarely goes exactly the way you planned it. However, with the use of professional services and expert planning, it is realistic to estimate the project may take around a month from start to finish.
Considerations that may impact the project schedule and proposed timescale:
Who will be doing the work?
Will you be completing the work yourself? Or hiring a professional contractor?
Doing the work yourself without previous experience of fitting a bathroom can add a considerable amount of time to the job, with many DIY projects of this scale spanning over a year.
Whereas bringing in an experienced contractor can get the job done within 10-15 workdays, depending on the size of the bathroom, but of course, this is the more costly option. The question is, how much is your time worth? And what extra expenses could you incur if the job does not go as planned?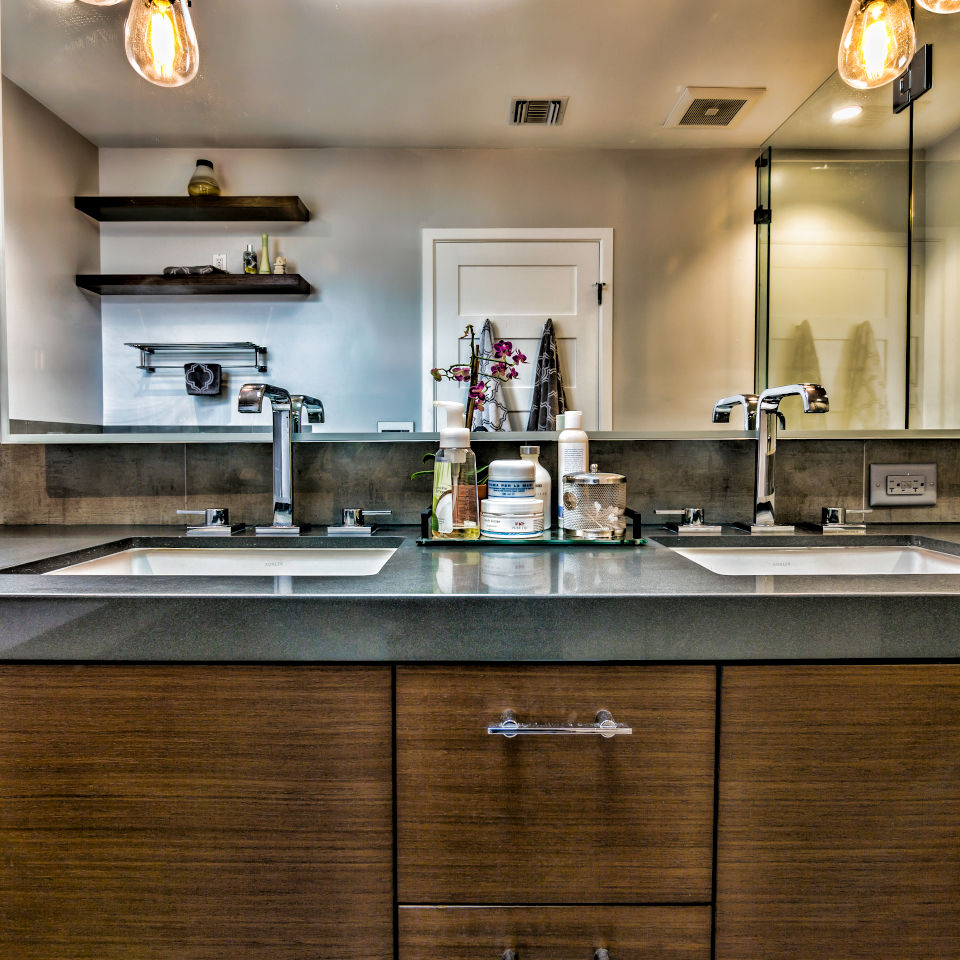 Do you already have the materials you need?
Are the required materials and fittings ready and waiting for the project to begin? Are they on order and waiting to be delivered? Or will the materials be purchased as and when needed?
Having everything you need before the job commences can save a lot of time as home improvement materials can often be delayed, especially if they are imported, or being custom-made. Waiting on something specific, such as floor tiles for example can have a significant impact on the project length.
A step-by-step checklist of tasks that will need to be completed during the project:
 Any required carpentry work following demolition
Plumbing work
Electrical work
Insulation
Applying the drywall
Painting
Tiling
Installation of cabinets and trim
Plumbing of toilet and sink
Flooring
Fitting of any additional fixtures
What is the cost of adding an Extra Bathroom?
It is also hard to put an exact estimate on the cost of adding a new bathroom as this would depend on the size of the room, the facilities, and the quality of the fittings, and materials. Many bathrooms act as steam rooms, contain hot tubs, or are installed with underfloor heating – Luxury additions such as this can significantly increase the overall cost.
As such, the cost of a second bathroom can range between $3000, up to $25000, or more.
As your additional bathroom will likely involve the conversion of a normal room, rather than the renovation of an existing bathroom, costs such as new plumbing and electrical layouts can also be a big percentage of your budget.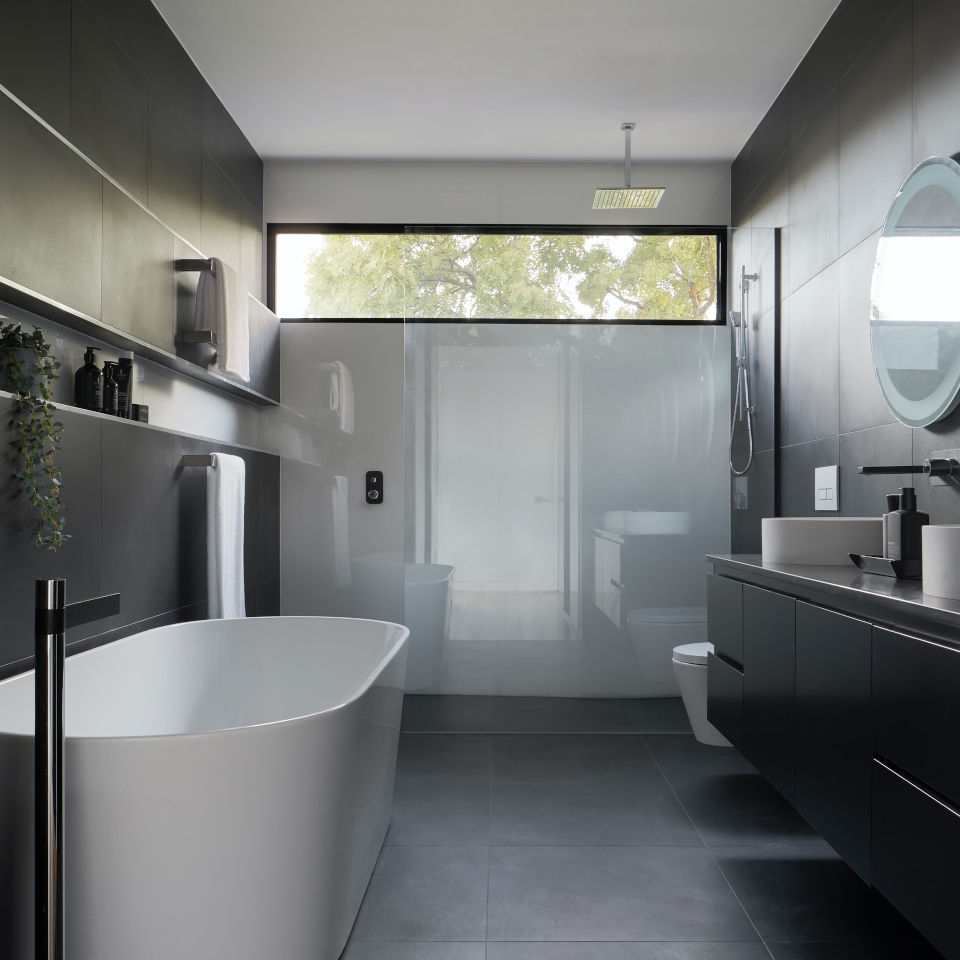 Can a bathroom addition increase your home value?
Here are six possible areas where you could install a new bathroom:
Closet/ walk-in wardrobe – If this area is of a decent size (I.E. 25 square feet) then this could be converted into an ensuite bathroom for your bedroom. A job such as this can cost a little over $3,000 but the value it adds to your home could be minimal, compared to a new bathroom that contains a full bath.
Hallways – If your home is equipped with a long hallway that has considerable empty space then you may consider an end-bathroom, although this is unlikely to be roomier enough to contain a full-length bath.
Basement – Many homes in America contain a basement which is often neglected, or used as a basic utility room. This could be a fantastic space to install a very large bathroom. However, it is important to ensure this space has adequate ventilation, and the walls have the necessary coating and protection to avoid rot.
The master bedroom– If your house has a large, under-utilized master bedroom, then this extra space could be sectioned off to create a brand new, functional bathroom.
The garage – A popular choice is to convert the garage into a large bathroom that can contain all the amenities you need and add significant value to your home. This is one of the best options if you are looking to install a larger space.
Under the staircase – This area is the perfect spot to install a second toilet and sink, although the value it would add to your home would be minimal.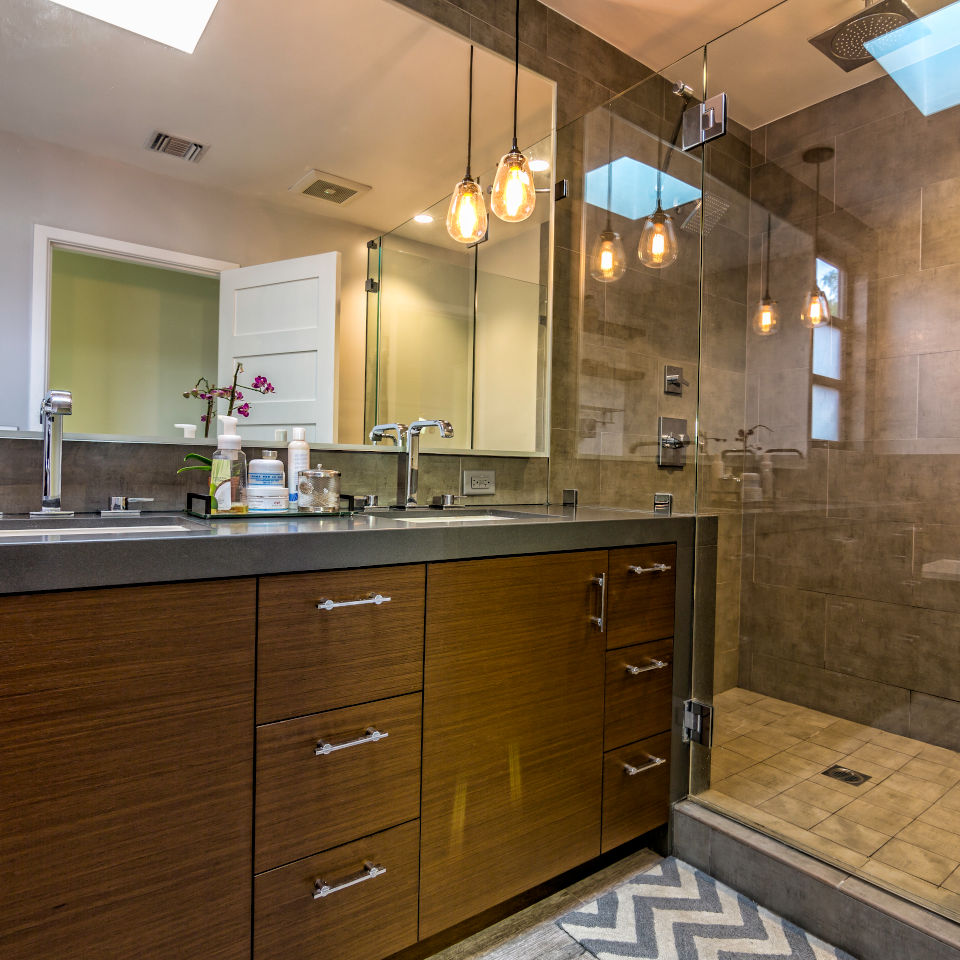 Why you should use a professional for any bathroom renovation
Bathroom remodeling requires extensive planning, expensive materials, and little margin for error – this is why it is always recommended to employ the services of a professional to reduce the project length and avoid any mishaps.
Like any home renovation, problems can arise which are out of your control, impacting your budget and causing unnecessary stress. A professional can greatly reduce the chances of any costly errors and delays.
Do you need a permit to remodel a bathroom in San Jose?
If you have decided that you would like a new bathroom addition in San Jose then it is sensible to do some research regarding regulations and whether any permits may be required.
In San Jose, California, a building permit is required for a bathroom remodeling project, as it would require the installation of a new bath and/or shower, as well as the fitting of new plumbing. An additional permit may also be needed if any structural work is expected to take place, such as the removal, or adding of walls.
If your bathroom does require a permit then this can often increase the taxes on your home and any assessor may recalculate based on the value you have added to the building. Taxes will almost definitely increase if the bathroom is part of a new extension, expanding the square footage of the house.
However, it is important to understand that if a new bathroom does result in a small rise in the taxes you pay, this is far outweighed by the value being added to your home in the long run.
Feel free to read the rest of our blog for more useful information on home improvements and DIY projects.