Bathroom Redesign In Encino – Tips From Professionals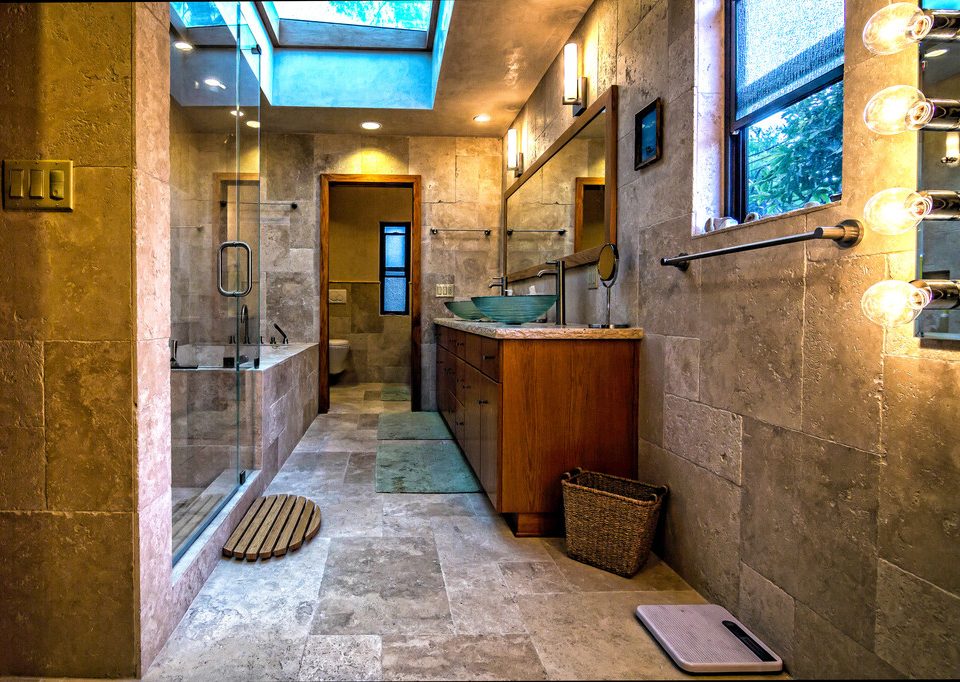 SOD Home Group has been delivering professional bathroom redesign services across Encino and the whole of California since 2008, and in this article, we are going to share some of our best tips when considering your next bathroom remodel.
From style to finishes, costs to planning, we will talk you through the perfect bathroom remodel for the Californian home.
The Benefits Of A Bathroom Redesign
A bathroom redesign, remodel or renovation will, of course, require a significant financial outlay but this should be considered as a long-term investment in your home, in addition to the number of shorter-term benefits such a project will provide.
Let's take a look at the four main benefits of a bathroom redesign.
Increase the overall value of your property – Even a small bathroom remodel can provide a significant return on investment when it comes to selling your property, especially if it is completed with a modern finish, with some added luxury. Redesigning your bathroom is one of the best ways to add value to your home.
Reduce your utility costs and help the environment – Remodeling your bathroom and replacing older, faulty fitting such as a leaky tap can help save money in the long run. Especially if these fittings are upgraded with modern energy and water-saving replacements that can help reduce wastewater and ensure more energy-efficient heating. LED lighting can also result in impressive savings on your annual energy bill.
You could also implement salvaged materials and appliances for your redesign, saving them from landfill and giving them a new lease of life. 'Upcycling' is a great way to help the environment, while sourcing stylish, bespoke fittings for your home.
Minimize – A bathroom redesign gives you the perfect opportunity to get rid of any clutter you have accumulated over the years, giving your bathroom a clean and minimalistic finish that can create a calming atmosphere. Installing more cabinets or clever storage can help you hide away things like towels, cleaning products, and medicines to maintain your bathroom's fresh look.
Create a space to relax and relieve stress – Removing your old bathroom gives you a blank canvas to create any sort of space you wish. A deep bathtub with jets, combined with ambient lighting, relaxing colors, and heated flooring can provide some real luxury and your very own spa experience at the end of a busy, tiring day.
Where To Start? – How To Redesign A Bathroom
The most important thing when starting a home renovation project is to set a budget and work out how you will manage it, leaving yourself room to maneuver should any problems arise. Outlining your budget restrictions early in the project can help your contractor plan accordingly, create a workable design, source materials, and fittings within your range, and deliver a more efficient service.
Setting an exact timeframe for the project can also be extremely beneficial, helping to make sure materials are delivered on time and the groundwork has been completed to avoid any delays. When developing a timeframe you should always consider weekends and national holidays, as contractors are unlikely to be available on these days.
Once these two important factors have been outlined, you can then begin to measure your bathroom and list your requirements so they can be handed to the designer, who can then draw up plans for your new bathroom. If you are not confident getting the exact measurements yourself, then this is something the contractor could arrange for you.
A Bathroom Redesign – The Cost
According to a study conducted by Forbes magazine, the average cost of a bathroom remodel in the USA is $10,000. A small-scale remodel can be completed for as little as $2,500, while a more high-end project can rise to around $30,000.
For more details about the costs of home improvement projects speak to us today.
9 Tips For A Successful Bathroom Redesign
There are many cases of home improvement projects not going to plan, however, these scenarios are usually the result of bad planning, miscommunication, and not working within a defined budget. To help avoid potential issues, we have listed our 9 favorite tips for a successful bathroom redesign.
Adequate ventilation can help prevent issues such as mold build-up, so if your bathroom does not feature a reasonably sized window, an exhaust fan could be a worthwhile investment.
Recessed shelving can create additional storage space and achieve a high-end finish, especially when combined with subtle LED lighting. A stylish and convenient addition to any new bathroom.
Mirrors are not only there to check your appearance. Cleverly placed mirrors can add more light to the room and make the space appear larger. In smaller bathrooms, a fully mirrored wall can be a functional feature.
Plants can add some color and contrast to your bathroom, while also introducing an element of freshness. Consider adding a shelf to house low-maintenance plants such as Cacti to give the room more character.
Freestanding furniture is becoming very popular in bathrooms where space permits. For example, you could add a decorative chair or a vintage storage chest.
Durable flooring is a must, so consider materials such as ceramic or porcelain tiles, or maybe even vinyl. Although the wood looks great, it probably isn't the most sensible choice for a bathroom.
Use white or lighter colors to help make your bathroom appear visibly larger. This optical illusion is ‌effective and highly recommended for smaller bathrooms.
Add hooks to the back of doors and the sides of cabinets to neatly hang towels and bathrobes, as opposed to filling the room with more furniture for storage purposes.
Move away from the central light and install controllable lighting in recessed spaces for a more ambient atmosphere. Lighting that surrounds the mirror is also a popular option.
Why Use A Professional Bathroom Redesign Company?
If you are looking to hire the services of a contractor that can expertly deliver a bathroom redesign in Encino, then feel free to get in touch with SOD Home Group. We have been delighting our customers in California since 2008 and can create your perfect bathroom, providing assistance from planning, and design, to completion.