Top Bathroom Renovation & Design Trends for 2022
As people have dealt with the pandemic over 2021 and 2022, many have engaged in home renovation projects. Many people have worked to make spaces in their homes more comfortable and welcoming. Trends have also emerged based around making more use out of spaces in the home.
 Many people have focused on making more of their bathrooms. Some great trends have emerged to make bathrooms more comfortable and luxurious. Homeowners now see bathrooms as small retreats within the home. Rather than purely functional rooms, they can be adapted to provide relaxing, escapist experiences. Some of the most popular bathroom trends of 2022 also focused on bringing a touch of nature into these spaces in creative ways.
Other trends have made bathrooms more multipurpose and efficient. Homeowners have found creative uses for their available space. Technologies such as smart controls are influencing these developments.
This article will focus on some of our favorite bathroom renovation and design trends from 2022. Some of the bathroom additions or alterations discussed here can truly transform these spaces. The SOD team in San Jose will be familiar with these trends and ready to discuss your options with you.
For more information on the latest bathroom renovation and design trends, click here!
How Long Does a Bathroom Renovation Take?
A full bathroom renovation in California can take 4-6 weeks. If you need extensive work done, it can take longer. If you need fixtures move or require extensive plumbing work, you're looking at a substantial job. You should discuss a timeline with your remodeling contractor.
If you are only having some minor remodeling work done, you might be surprised at how much can be achieved in a few days. A few key bathroom additions can transform a room and may only require a week or two of work. Again, you should discuss timelines with your bathroom renovation contractor once you know what you want.
When is the Right Time for a Bathroom Remodel?
If you are having extensive remodeling work done, it may make sense to do it during spring or summer.
Renovation work may allow more cold air into the house, and you're likely to be spending more time at home. However, it may be easier and more cost-effective to have the work done during the winter, as there is generally less demand. Once you have a clear idea of the work you want to do, you can conduct research and contact bathroom contractors in San Jose to learn more about your options.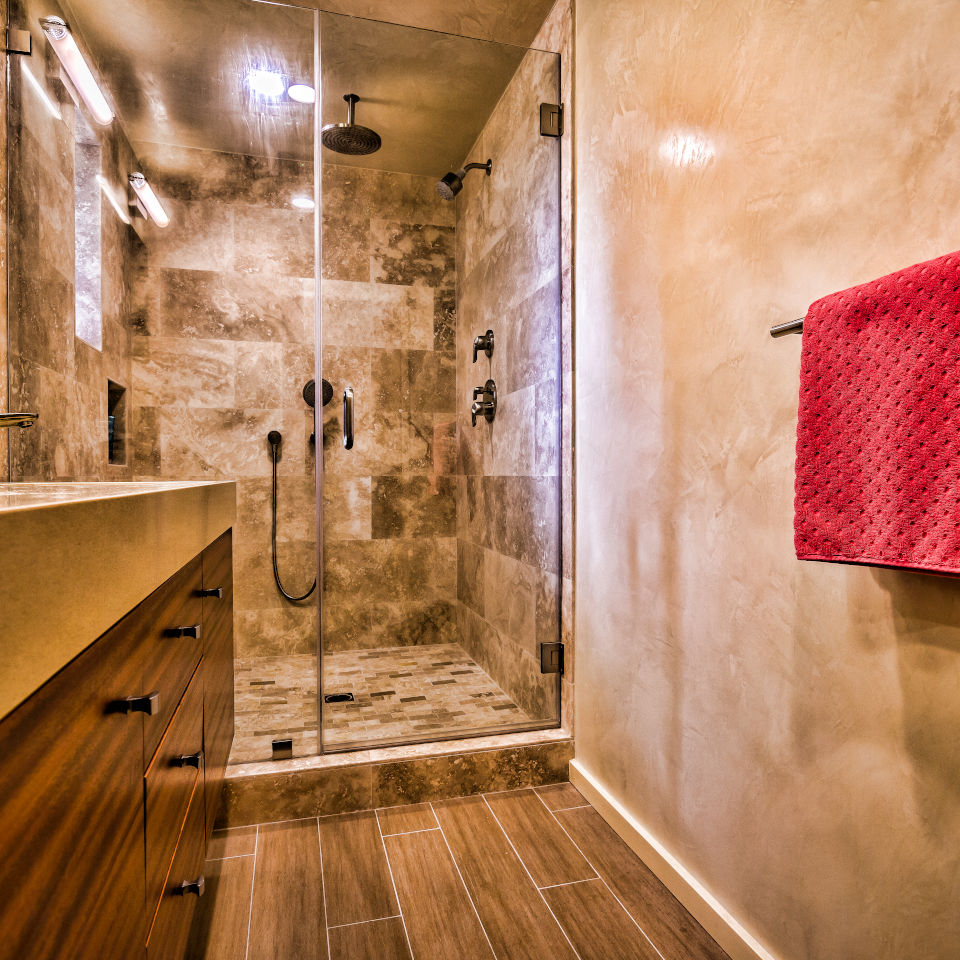 Spa Style Bathrooms
2022 has seen a growing trend towards luxurious, "spa style" bathroom renovations. Homeowners increasingly see their bathrooms as small retreats within the home. During a stressful time, transforming bathrooms into comfortable, welcoming spaces has been particularly appealing.
Heated flooring continues to be a popular option. Massaging showers, steam rooms, and saunas are popular bathroom additions. Waterfall shower heads are also a trendy option for a more luxurious shower experience. Warm, vibrant color schemes are also trending. If you're considering a bathroom remodeling project, some of these luxurious options could make for great additions.
Bath & Shower Evolutions
2022 has seen baths continue to make a big comeback. As with the spa concepts discussed above, the anxieties of the panic have probably contributed to this trend. Many people are focusing more on the bathing experience their bathroom can provide. Bathroom additions such as shelves, candle holders, audio systems, and even televisions are being added to enhance the bath setup.
Asymmetrical bath designs that make the best possible use of limited space have also become popular options.
Showers, on the other hand, have continued to increase in size. People are still prioritizing extra shower space. Glassed-in showers have also become increasingly common. Enclosures create a cozy space within the bathroom, generally maintaining a warmer temperature than the rest of the room. These enclosures can also be used for baths.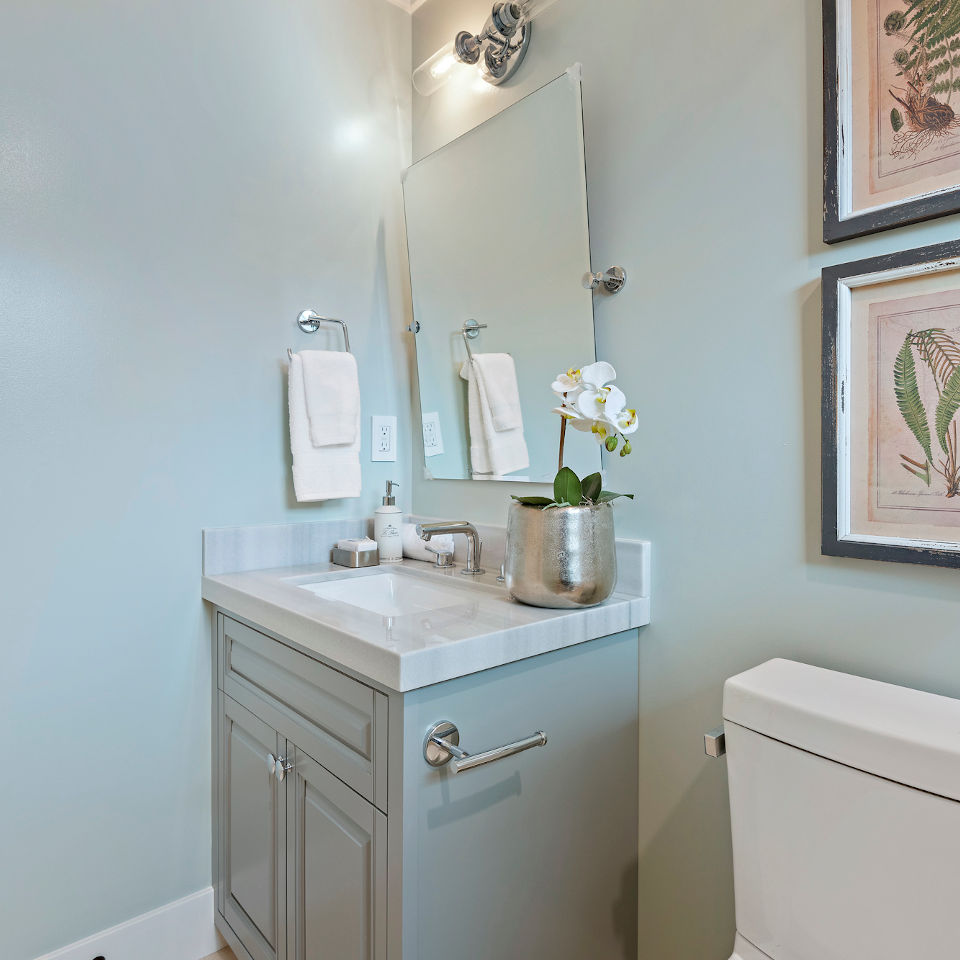 Biophilia
Biophilia has been one of the primary bathroom design trends of 2022. It involves incorporating elements of nature into a room. Homeowners are introducing these elements by using floral patterns, plants, and authentic materials such a bark, stone, and grasses. Topical touches have also been popular. These range from wave prints to exotic plant life and floral designs. This kind of touch can make a bathroom a real escape, particularly in a year when travel has been limited. Biophilia designs have even been shown to reduce stress and enhance creativity!
Efficient Uses of Space
More efficient use of space has remained a focus for bathroom design in 2022. This has influenced bath and shower design. While showers have continued to get larger, baths are being designed to maximize the efficiency of space. This also means that they require less water to fill, making your home more energy-efficient. A smaller tub also contributes to the sense of spaciousness and luxury in a bathroom.
Floating vanities are a great storage solution for maximizing efficiency. They are highly adaptable, so you can discuss options with your bathroom renovation contractor that will fit the general layout of your bathroom. Wall-mounted vanities also make it easier to clean bathroom floors by removing ground-level attachments.
Embracing Technologies
Technology has played a big part in bathroom renovation and design in 2022. Smart controls can now be installed to control temperature, lighting, and shower settings. Timers can be used to set the lighting and temperature in bathrooms during the morning and evening periods.
Heated floors are also becoming increasingly popular. Technology is also being used to improve water conservation in sink and shower systems. Leak detector sensors with mobile alerts are also available.
Smart toilets and bidets are also popular options. Smart toilets use elements like self-closing lids and touch-free flushing to limit contact with bacteria. Self-cleaning technologies such as bacteria-killing light and cling-free internal surfaces also keep everything bright and hygienic.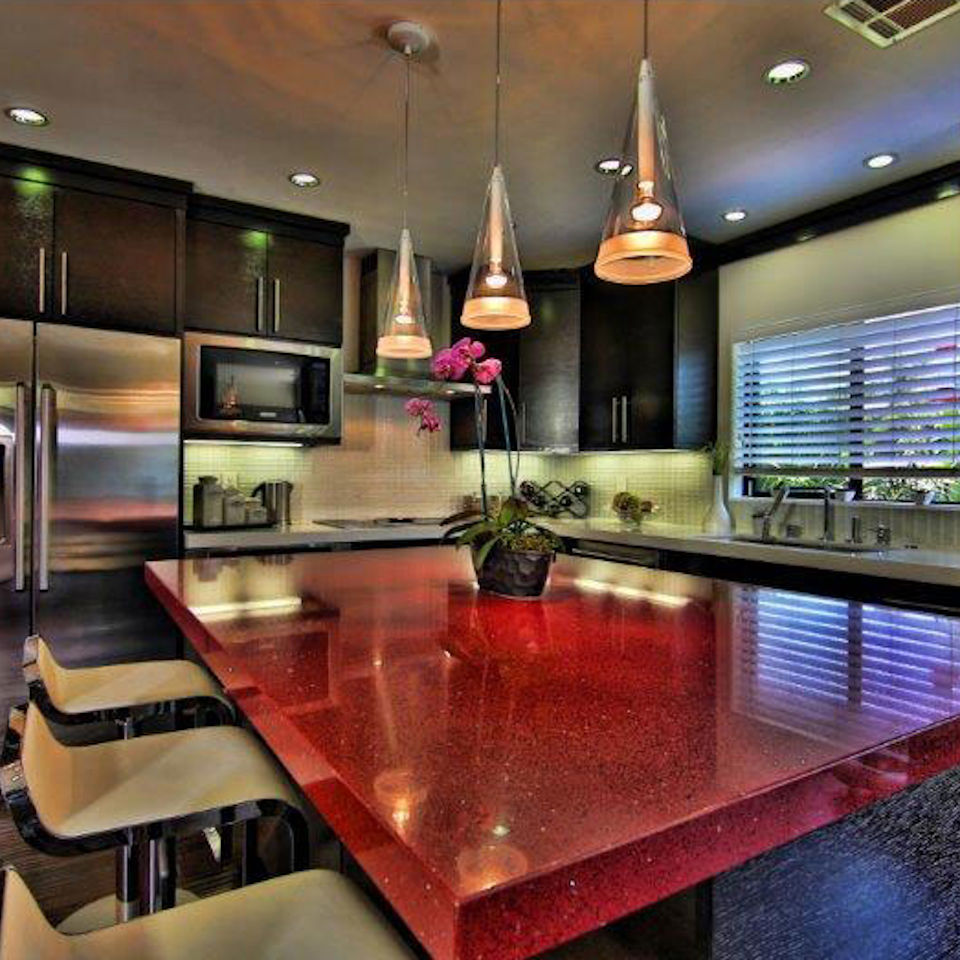 Warm Colors
2022 has seen a trend towards warmer coloring for bathroom design. This aligns nicely with the atmospheric touches we discussed above, such as biophilia and integrated lighting. Warmer colors add to the sense of comfort and coziness that many people want in their bathrooms.
Warm, earthy tones also mix well with the trend towards biophilia, natural touches, and authentic materials. Discussing an overall color scheme with your remodeling contractor will help you create exactly the kind of atmosphere you want.
If you consider a bathroom remodeling project in San Jose, some of these trends could be great ideas! There are plenty of bathroom renovation contractors available who will be happy to discuss your options.
Contact us today for a free consultation on bathroom remodeling or other home projects!