Budget-Friendly DIY Small Garage Makeover Guide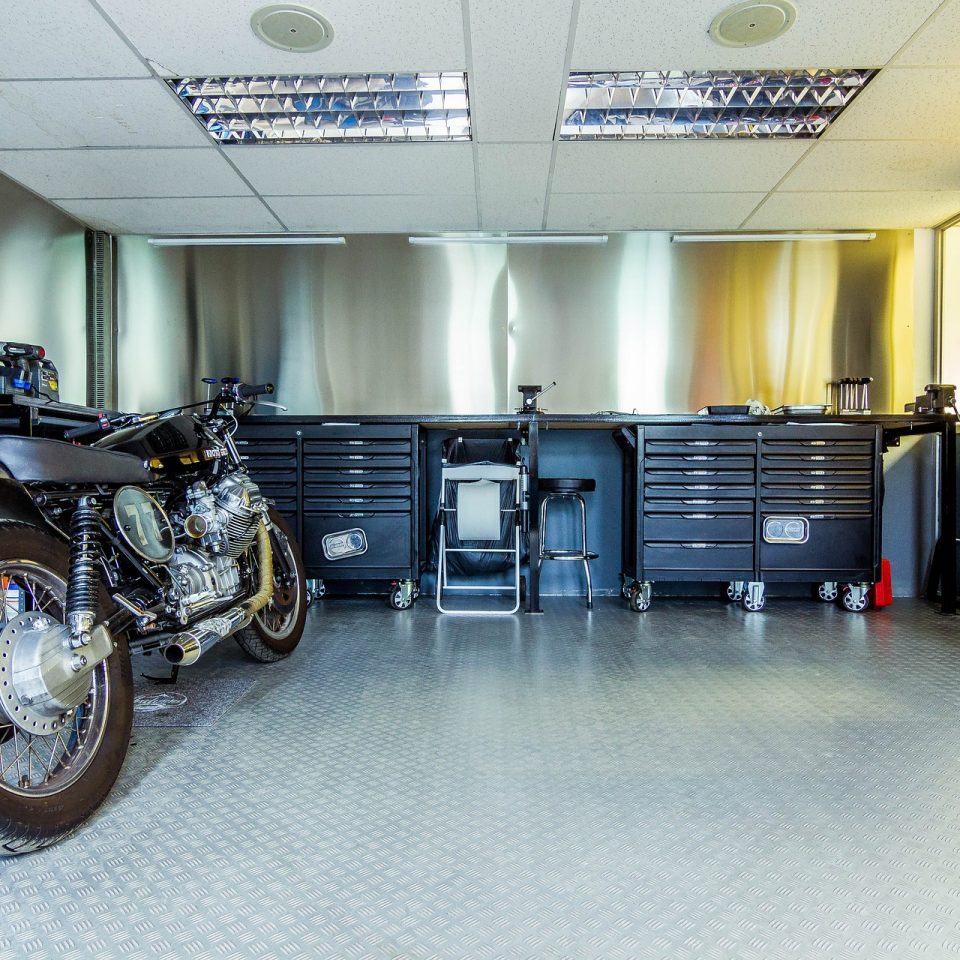 Just because a garage is small, it doesn't mean that it cannot be transformed into an amazing space that increases the value of your home and benefits you on a day-to-day basis. Uses can range from a custom laundry/ utility room, to a games room for the kids.
In this guide, we will take a look at a range of options for a small garage remodel, turning a redundant and unloved space into something you will wonder how you ever lived without.
How to redo a small garage on a budget
A garage conversion, regardless of size, increases the square footage of your home. Luckily, this can be achieved in a cost effective way. In the US, a garage remodel could cost between $10,000 to $50,000 dollars, and this cost could increase by another $15,000 or more if you choose to install a bathroom.
We will look at some of the more expensive factors when remodeling a small garage, helping you determine how much will be left of the budget to add functionality, luxuries, and cosmetic finishes.
Plan your garage remodel
At this point, you could enlist the services of a professional architect, although this will obviously bump up the costs of the overall project. The benefit of this is that you will have a clear plan and scope for the contractors to work from, helping them deliver the project quickly and work to a detailed specification. You can ‌expect to pay an architect between $50 – $150 an hour.
If your garage remodel is to look like a room addition, then it would be advised to remove the garage door. In addition to this, you may need to add ceiling/ roof features and add a window to two to bring in natural light.
Another consideration is the floor. Presumably, your garage floor is concrete which is easy to cover with carpet. However, many modern homes incorporate concrete floors for an industrial look, so this type of style could be a good way to keep costs down.
Insulating your garage and adding windows
No matter what purpose you choose for your garage remodel, it needs to be insulated to stay warm in the cooler months and prevent issues such as mold or moisture build-up.
To insulate a garage, a new wall is usually constructed 3 inches from the existing wall, with insulation and plasterboard behind it. Insulation can come in a range of budget-friendly, recycled forms such as newspaper or cardboard.
One area where it is not recommended to try and cut costs is your windows and doors. Find the best quality, energy efficient windows and doors available within your budget and you will benefit from them for years to come.
Heating, Ventilation, and Air-Conditioning (HVAC)
HVAC, especially in states like California, is a must-have for many homes, so make sure this extends to your newly remodeled garage. If you are planning on building a guest bedroom then you must ensure the new space is cool in the summer and warm in the winter.
Extending your existing system into the garage may seem like a big task but it will be much more cost-effective in the longer term, as opposed to electric heaters or baseboards and stand-alone air-conditioning units.
Tips to make an old garage look nice
In this section, we will consider a range of garage makeover ideas for a stylish and welcoming extension.
Install glass sliding doors to bring in an abundance of natural light
Build a home office using salvaged timber, combined with warm colors
Use houseplants to add natural color and texture, as well as added health benefits.
Use white or light tones to make the space feel larger and airier
Create a modern dining/ social area that flows into the kitchen
Use artwork and bold colors to create a striking feature wall
Fit a wood burner and comfortable seating for a cozy place to read
Make use of your sports memorabilia by kitting out your very own home bar
Find more great ideas for your garage remodel here.
How can you make your garage more functional?
A great way to make your garage more functional is to design a custom laundry/ utility room. This room can be designated to most of your household chores, giving you peace and quiet, and decluttering other areas of the home.
Your bespoke laundry/ utility room can include:
A front-loading washer and dryer combo, stacked for extra room
Extra storage space to keep cleaning products out of reach
Space to separate dirty clothes so they are ready for the wash
An area for sorting and folding dry clothes
A zone designated for ironing, including a neatly stored away ironing board
An extra sink to ensure you do not need to go back and forth to the kitchen
A table and chair for sewing or any other intricate tasks
Individual cubby holes for the family to place their dirty washing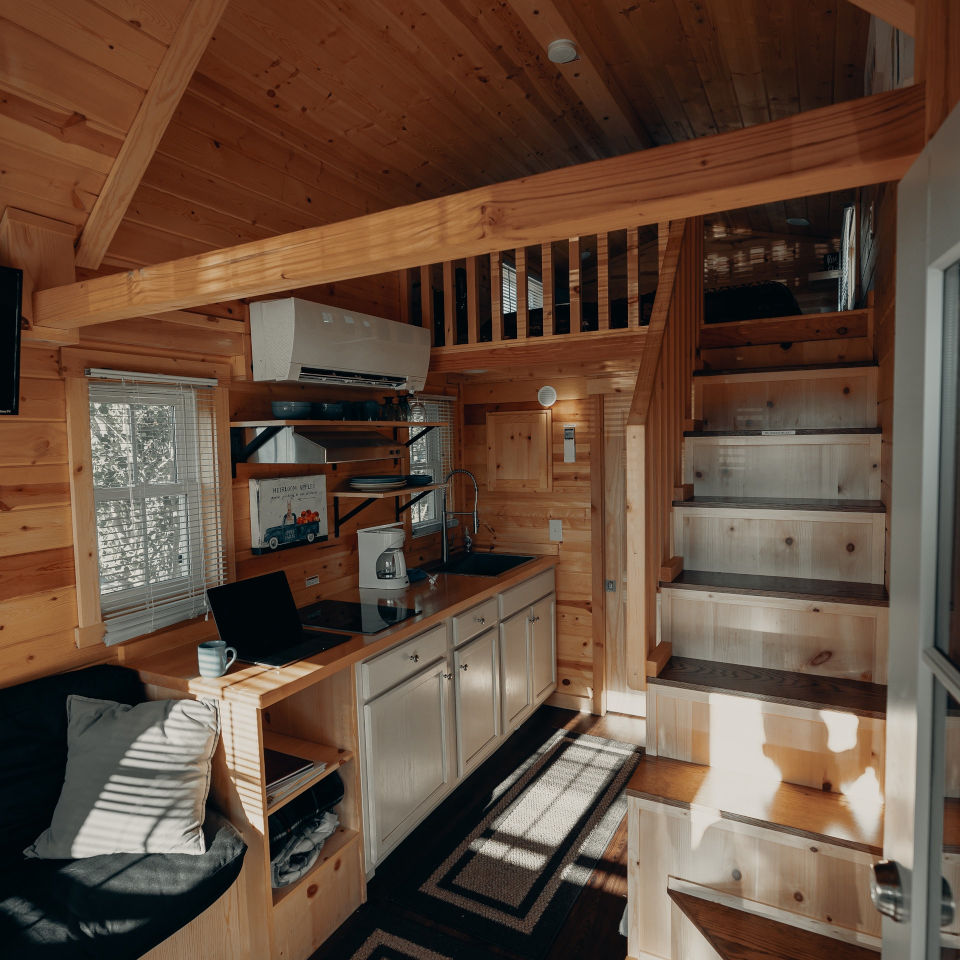 Clever small garage storage ideas
One of the main reasons for renovating your garage is to create extra space. This can include additional storage to remove clutter from other rooms in the house and keep everything nice and tidy.
Here are 6 clever small garage storage ideas for you to consider:
Use wall hooks to keep everything in easy reach. Perfect for a laundry room or workshop. This could be done in a flow wall style.
Install modular cabinets that are in the same style as your kitchen for continuity.
Build custom seating that combines as storage, hiding away items that would otherwise cause a mess.
Use floating shelves for a stylish and simple storage option for things like books or craft materials.
Place your washer and dryer on pedestals that could have drawers underneath, for sleek and hidden storage.
Fit a folding wall-mounted drying rack, freeing up cupboard space.
Remodeling your garage using the services of professional contractors
For any major renovation work it is advised to use a professional contractor for things like installing windows and doors, HVAC, or insulation. SOD Home Group has been assisting homeowners across California in creating amazing garage remodels that add value to their property and provide a new functional space.
Get in touch with SOD Home Group today to find out how we can help.