This Year's California Outdoor Design Trends – 2021
Thanks to its consistently sunny and mild climate, Californians are constantly looking at different ways to enjoy their outdoor space and have become trendsetters across the US, and the world when it comes to outdoor home design.
We will look at popular outdoor design trends in California over 2021 to help provide tips and ideas on how you can remodel your backyard or garden to create a multi-purpose space that combines style and durability.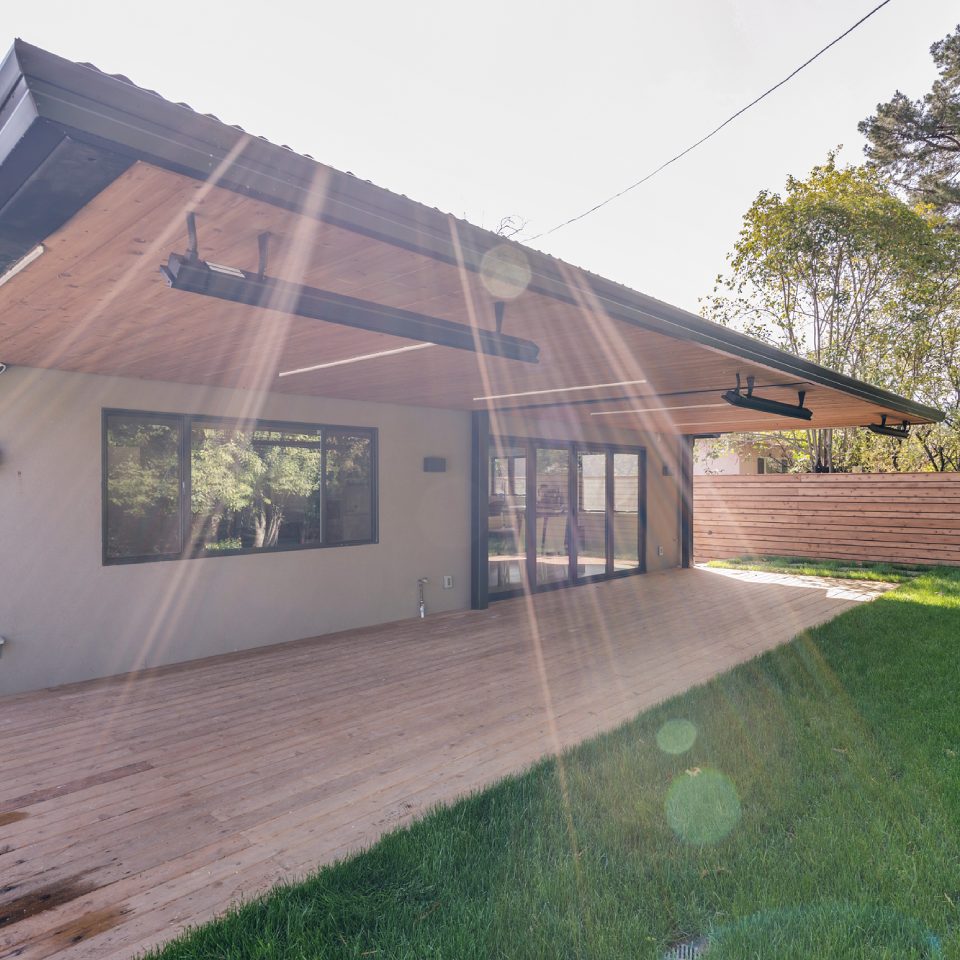 A Love of Outdoor Cooking
Many Californian homes have evolved from the traditional BBQ and now feature a fully-functional outdoor kitchen to cater for family meals or parties, whatever the weather. Combining an outdoor cooking and social area is not only convenient, but it can also increase the value of your home if the project is completed to a high standard.
Below are 7 things to consider when designing your outdoor kitchen.
Research – ensure you look at the various options that are available and see what other people have done with similar spaces online. Youtube, for example, is a great resource to see home improvement projects from start to finish.
Know your budget – Set a strict budget and try to stick to it. There may be additional costs involved so it is wise to determine what these may be and plan accordingly.
Available Space – If space is limited then it may be a good idea to scale back plans to avoid disappointment and cutbacks further down the line.
Choose between a permanent or a portable kitchen – If you plan to move house in the near future then investing in a portable kitchen setup would be sensible. However, if you plan on making this your long-term home then a permanent outdoor kitchen might be a much more reliable and cost-effective option.
Versatility – Do you want a simple BBQ set up? A stone oven for pizzas? Or do you want to cater to a multitude of cuisines and cooking styles?
Shade – Californian summers can get very hot so ensure you have adequate shade when cooking during the hotter months.
Use Quality Materials – If you want your outdoor kitchen to be durable and be easily maintained for years to come, then the materials you use are key to this.
Space for Outdoor Lounging
If you are planning to cook outside, then you are definitely planning to eat outside! So an area for dining, socializing and lounging is a must for any Californian home which wants to utilize outdoor space.
Acting as an extension to the home, an outdoor lounge area can add an extra room to the house and be a great place for hosting parties and family occasions. Again, it is important to provide enough shade to avoid sun damage which can be achieved with a Mediterranean style pergola.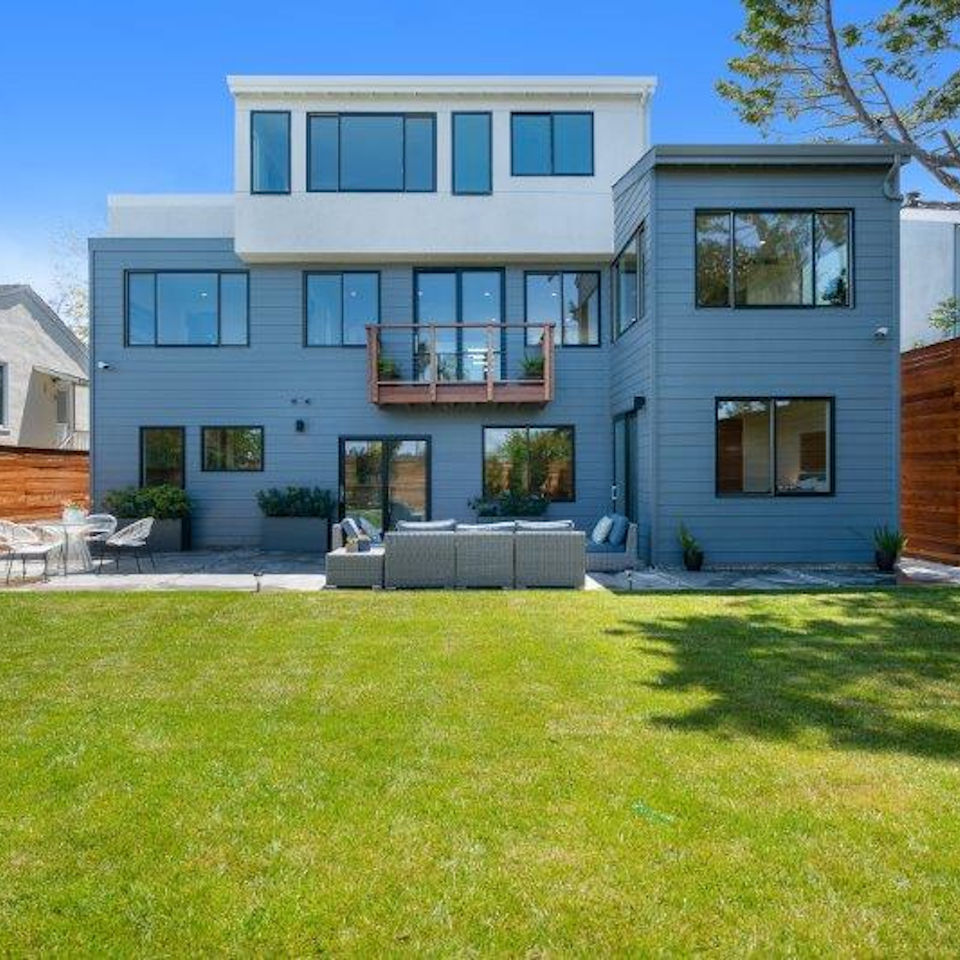 Outdoor Entertainment
Watching the game with a cold beer in your new outdoor lounge area sounds like a great way to spend a weekend, which is why entertainment setups that can withstand the elements have become more and more popular over the past year.
Enjoy late-night film screenings or high-quality music at parties with a bespoke TV and sound system that is fully integrated into your outdoor social space and is protected from the sun and rain.
An Outdoor Fireplace as a Focal Point
Some of the best backyard designs feature an outdoor fireplace as the focal point of the area, providing an impressive centerpiece and a source of heat when the temperature dips.
It is unlikely that fireplaces will ever stop being an outdoor trend and this certainly wasn't the case in 2021. A portable firepit can provide that cozy feeling on the cooler nights but an outdoor fireplace and chimney ensure your guests won't have to put up with smoke in their faces. Not only that but they can also look fantastic from a design perspective, with a range of styles and builds to suit your needs.
Built-in Custom Seating
Built-in seating has replaced tired, old patio furniture which can look cheap and be prone to breaking. Permanent seating made from materials such as wood, or concrete not only looks great but will last for years to come.
A Backyard Bar
What better way to enjoy the sun than with a backyard cocktail party at your own very own bar. The ultimate garden installation to turn your outdoor space into a social hub all year round. Whether you are going for a chic, stylish look with Hollywood glamour, or a down-to-Earth traditional feel, serving draught beer – a backyard bar can be as extravagant or as simple as you like.
However, it is important to consider things like water supply, drainage, electrics, refrigeration, and perhaps heating. This is why it is advised to consult with a professional remodeling company with a proven track record of outdoor and landscape design before starting any project.
SOD Home Group is a trusted San Jose home remodeling company that has delivered outdoor design projects across California. Arrange a consultation today to discuss your options.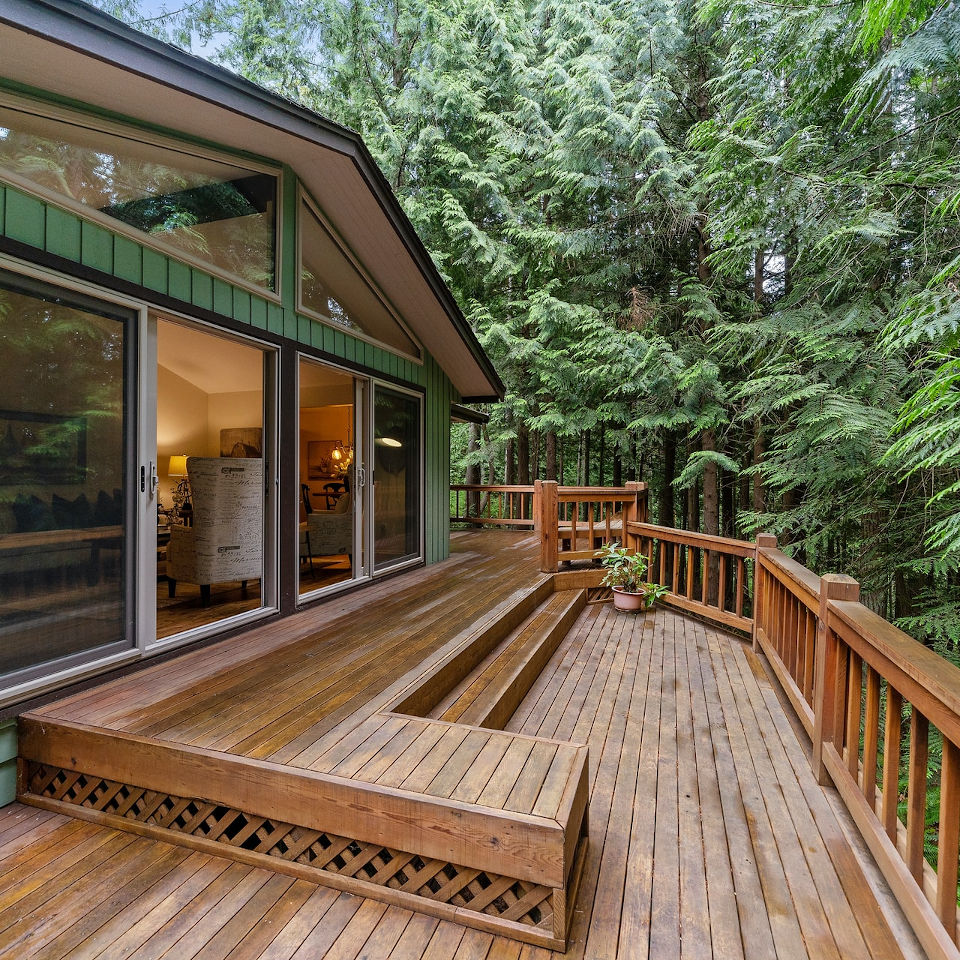 Striking Patio and Deck Designs
Eye-catching patio designs and deck designs have been popping up all over the state of California, built from a range of materials and shapes. It is important to know what type of patio or deck you want before you start the build and design is key so the area meets your requirements and is made to last.
A deck needs to be practical, just as much as it needs to look good so if you plan to have a raised area that is elevated to a precarious height then it is important to install a railing to prevent any nasty falls. Meanwhile, wood must also be treated correctly to stop it from becoming slippery when wet. Like any project, safety should be at the forefront of any design.
Patios and decking will never go out of fashion and are one of the easiest ways to create more usable space in your front or back garden. Click here to read about our 10 Best Californian Patio Ideas.
Artificial Turf instead of Grass
Tired of maintaining your lawn? Looking after the grass on your property can be a struggle in a state as dry as California which is why many homes have turned to artificial turf which has improved considerably over the years, to the point where many people can't tell the difference unless they are inches away from it.
Hardscapes are growing in popularity
If wood isn't your thing then creating a backyard design that incorporates a lot of hardscapes can provide more solid ground to install features such as a kitchen, lounge or bar. An extended hardscape has become especially popular with people who want to avoid the constant maintenance that comes with grass and a plant-heavy garden.
This maintenance can be limited further with drought-tolerant plants, trees, and shrubs which require very little water but still add some much-needed greenery to the area.
Gravel can also provide a nice contrast to green or wooden areas and can be much cheaper than other outdoor materials, while still maintaining a look that compliments both modern and traditional gardens.
To find out how you can make the most of your backyard and to explore what outdoor design ideas can be achieved, then get in touch with SOD Home Group, a trusted home and landscape design company in San Jose.