DIY Backyard Makeover Ideas that Would Make Your Outdoor Living Area Cozy and Chic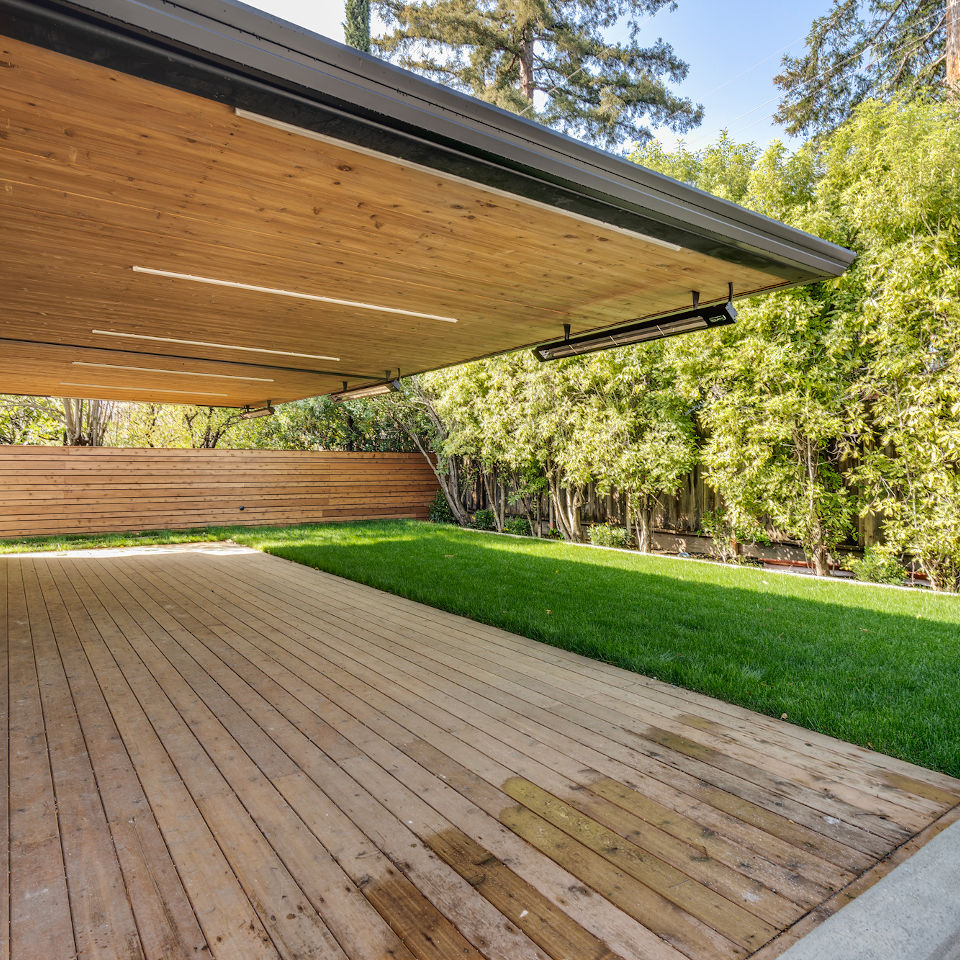 A DIY backyard remodel is a fun project that can not only add value to your home but also provide a new, functional area that can be enjoyed by the whole family for years to come. Whether you are looking for additional space to socialize, or if you are looking to create a relaxing, personal space, there are a number of options that can completely transform your backyard or garden. 
In this guide, we will discuss how you can effectively create a new outdoor living area that is cozy & chic, yet completely functional as an extension to your home. We will provide some of our favorite DIY Backyard Makeover ideas that adhere to modern trends and are most of all, affordable. 
Planning a DIY backyard makeover
Planning a DIY backyard makeover is just like planning for any other home improvement project, although the disruption to your daily life is often much less. However, research and considering every detail is still paramount to ensuring the finished product is the best it can be. 
Below is a step-by-step guide of each consideration before starting your backyard DIY makeover project. 
Decide what you want to achieve from your backyard or garden remodel – a comfortable social space for friends and family? A place for the kids to play? personal space to enjoy your hobbies? or possibly a combination of purposes.




Understanding the overall purpose of the space is very important when planning the layout, features, and design of the project so it can be delivered smoothly, without any alterations partway through the remodel.

Define a budget – this one goes without saying but it is important to choose a workable budget that provides a bit of flexibility if things don't go exactly to plan.

Conduct thorough research and browse examples – this can provide inspiration so you can effectively convey your ideas to the designer and contractors. Research can also identify possibilities that you didn't know existed or were even possible under your budget constraints. Take the time to search online for backyard ideas –

Pinterest

is usually a good place to start.

Decide what you want to keep – There may be aspects of your existing backyard that you like and would be keen to retain. So work with your designer to decide how they can be incorporated into the remodel.

Design a layout that suits your needs, giving you all the space you need and creating a clear flow. Defining the layout of the backyard makes it easier to design every other aspect of the garden and provides a blueprint to work from. A simple sketch is a good way of visualizing the garden before any work begins.




 
Tips for a low budget, easy backyard makeover
Planning the perfect DIY backyard makeover on a budget is obviously more challenging than if there was an unlimited pot of money, but this does not necessarily mean that corners need to be cut, or you cannot achieve your goals.
Below is a selection of affordable DIY backyard makeover tips that can transform your outdoor space into the envy of your neighbors. 
Use salvaged or upcycled materials to keep costs low and give your backyard a rustic feel.

Give existing walls, fences, and features a new lease of life with a lick of paint.

Take time to grow plants, flowers, and lawns from scratch.

Use pallets to construct decking and seating.

Build your own firepit rather than buying a brand new one from the hardware store.

Re-use old furniture by giving it a deep clean and fresh coat of paint.
Popular backyard makeover trends in the US
Tropical plants are making a big comeback in 2022, as people try to recreate an exotic paradise on their own backdoor step. Many plants that would normally be associated with the rainforest can survive perfectly well in the

warmer States

which is why thinking outside of the box in terms of plant life is one of the best backyard makeover ideas for 2022 – guaranteeing a real wow factor.
Many people now give deep consideration to the environment when designing their new garden, designating an area to wildlife, and letting nature take its course to create a mini-ecosystem. This is an especially good idea if you have children who take an interest in nature.
Tranquility is also high on the agenda of many modern backyards and gardens, taking inspiration from many Japanese features to create a calming atmosphere. A soothing water feature as a centerpiece is always a good place to start. Even with a small backyard makeover, you can still design a peaceful place to read and relax.
Plan seamless cooking to the dining space experience – a good flow from the

kitchen

to the outdoor eating area is important to many modern homes, turning the backyard into an extension of the dining room. A well-positioned walkway and canopy is a clever way of achieving this, protecting from the elements while creating a smooth transition.
Sustainability is also an obvious trend that is sweeping the nation, with many homeowners looking to generate their own energy via domestic wind turbines and ground-mounted

solar panels

. Reducing annual energy bills, as well as reducing your family's carbon footprint.
Concrete designs

have continued to grow in popularity in the last few years as it is a durable and flexible material that can be used to build a range of features.
Click here for more design ideas. 
Hiring professionals for the perfect backyard makeover
If any aspect of your DIY makeover is particularly challenging or requires additional expertise then you may wish to seek the services of a professional contractor to avoid any delays or mistakes that could result in unwanted extra costs.
A contractor that is experienced in delivering full or partial backyard remodels can advise on how to best make use of your available budget and recommend alternatives that may suit your needs during the initial planning stage. 
Read more about how a professional contractor can assist with your backyard makeover.