Essential Tips for Luxury Home Remodeling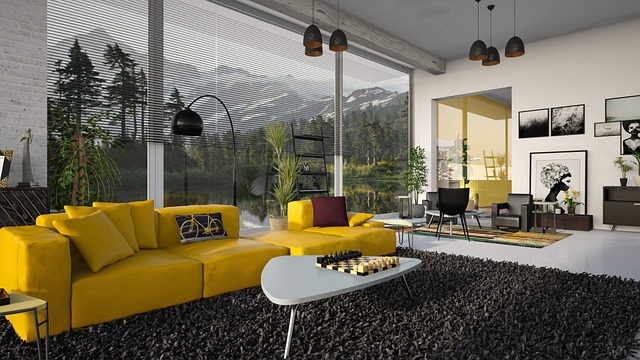 A luxury home remodel can add significant value to your property, while also providing you and your family with modern comforts that you can enjoy for years to come. However, adding luxurious improvements will of course come at an expense and sometimes throw up some challenges and obstacles to overcome.
In this article, we will provide our essential tips for luxury home remodeling, from potential costs to where the most value can be added.
How can I make my house more luxurious? 9 Essential Tips
There are almost countless ways that you can add luxury to your home, some improvements are relatively easy to achieve, while others will require the skills of a professional home remodeling contractor.
Here are 9 tips to give your home a more luxurious look and feel without any renovation work.
Create more elegant-looking rooms with the right color palette

A simple way to improve the look and feel of rooms in your home is by introducing a neutral color palette. Neutral colors can make spaces appear visibly larger and add a cozy atmosphere. Colors such as deep reds, royal blues, and dark purples can have a huge impact on the character of a room.

We would also advise that you try to continue this color scheme throughout the house to ensure the transitions into each room are smooth and easy on the eye. If you have already invested in expensive furniture then consider which colors will complement best.

The Importance of Lighting

Intelligent lighting can also impact the mood in various rooms of your home and its exterior. The installation of classic-style chandeliers is, of course, an obvious way to add real luxury to your living space. Meanwhile, accent lights can also help to accentuate focal points and striking features, such as wall art or alcoves.

When designing a lighting plan, try to use a range of lighting in a layered effect, to achieve an appealing combination of colors and brightness.

Opt for a Minimal Design

For a high-end look, it is crucial to declutter your space as much as possible to help showcase the luxury features of a room and allow for plenty of light. Minimalist spaces are much more refined, and less is very much more.

To achieve this, without having to get rid of your possessions, you could consider converting your loft, basement, or garage into a designated storage area.

Greenery is calming and welcoming

The addition of greenery in rooms, especially kitchens and bathrooms, can bring life to your home. House plants bring their own natural colors and make for attractive features on windowsills or on shelving. Greenery can work with almost any color scheme but often look best when contrasted against white or light gray walls.

You can also accessorize your plants with hanging baskets and porcelain vases.

The right artwork can bring some real class to your Home

Art is always aesthetically pleasing, and the right artwork can bring life to your living room or hallways, for example.

Investing in a handful of great pieces as opposed to lots of average or generic paintings is always the way forward. However, if you have lots of art that you would like to showcase then perhaps creating a gallery wall, with colorful frames could be a good idea.

Emphasize your Windows

The windows in a room can often be overlooked, considered a functional aspect, rather than a potential feature. Standard curtains are somewhat dated and can hide your windows from view. As an alternative, you could consider hanging drapes around the edges that are made from top-quality fabrics using rich colors.

Darker colors look great in contrast to the natural light and lightly-colored frames of the windows – turning your windows into a focal point as opposed to just frame and glass.

Utilize Fabrics

Fabrics sometimes don't get the attention they deserve in terms of being able to add a luxury feel to a property. Silks, velvets, wool, and fur can all have a big impact when choosing your drapes, cushions, rugs, or throws. Wool and fur are especially recommended if you want to make your home as cozy as possible.

Don't scrimp on Furniture

A luxury home needs luxury furniture, or else all your efforts can lose their impact. Luxury means comfort, therefore, you need to ensure your furniture not only looks great but that it also helps you feel relaxed and happy in your own home.

When choosing sofas, armchairs, or beds, opt for large pieces that can help dominate a room, bringing a level of sophistication.

Think about how you can incorporate high-end metal finishes

Classic metal finishes can give parts of your home some real star quality, perhaps transforming an old sink into something that looks brand new and expensive. When choosing your metals, think copper, brass, silver, or gold.

As well as bathroom and kitchen fittings, metals can also be used for door handles or curtain rails.
What renovations bring the most value to a home?
Let's take a look at some major home renovations that can add the most value to your property.
Adding a new bedroom can be an effective way of increasing the value of your home, with a return on investment (ROI) of between 53%-to-75%.
Remodeling your kitchen is a top priority if you are looking to add value to your home. Kitchen remodels typically have an ROI of around 59%.
Bathroom renovations are also another guaranteed way of adding value, with an ROI of over 60% in most cases.
Click here to read some advice from professional home remodeling contractors.
What costs the most in a luxury home remodel?
A kitchen remodel is typically the most expensive aspect of a luxury home remodel, with even a standard remodel costing around $30,000-$50,000 on average. The cost of labor, appliances, fixtures, and cabinetry all contribute towards a pricey project.
Luxury Home Remodeling Contractors in San Jose
SOD Home Group has been providing luxury home remodeling services out of San Jose since 2008, delivering high-end projects across the state of California. Contact SOD Home Group today for more information about our services.