10 Ways to Get Your Home Ready for a California Winter
It is safe to say that California does not experience harsh winter like many other states in the US but that's not to say it should be under-estimated. Heavy rainfall and periods where the temperature drop below freezing can still have a big impact on your property if you are not suitably prepared.
Taking preventative measures early can help you save thousands of dollars, which is why we have put together this guide: 10 Ways to Get Your Home Ready for a California Winter.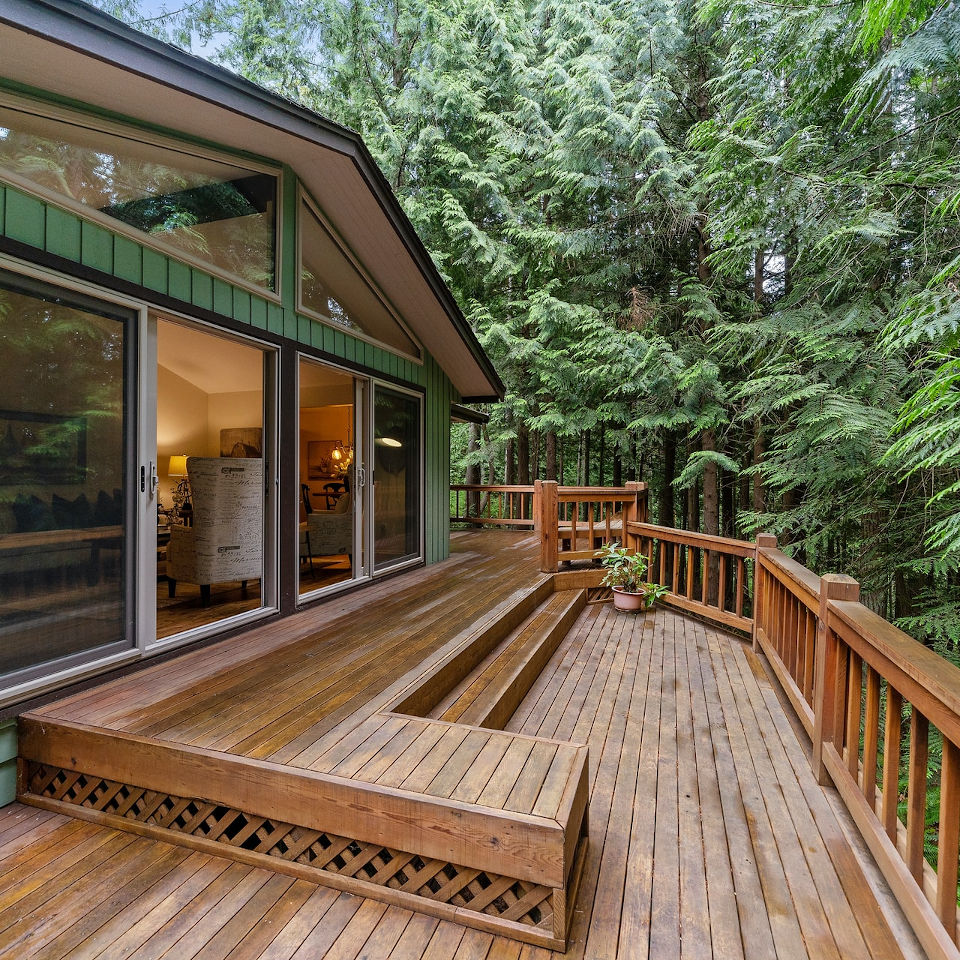 Check the trees in your proximity
Trees can pose a major threat to your home during heavy storms and high winds which is why you should inspect and conduct regular maintenance on any large trees in the vicinity. The branch of a large tree can cause serious damage to a roof, while falling twigs and leaves can clog up gutters and drains, amongst other problems.
Branches can also provide unwanted access to your home for rodents and insects, looking for a warm loft to spend the winter. As a general rule, the limbs of a tree should be trimmed so they are three-to-six feet away from the roof of a building.
A professional tree surgeon (arborist) may also be required to check the health of any nearby trees which may be at risk of falling in bad weather conditions. The surgeon may recommend tree removal in some cases if there is a significant safety concern.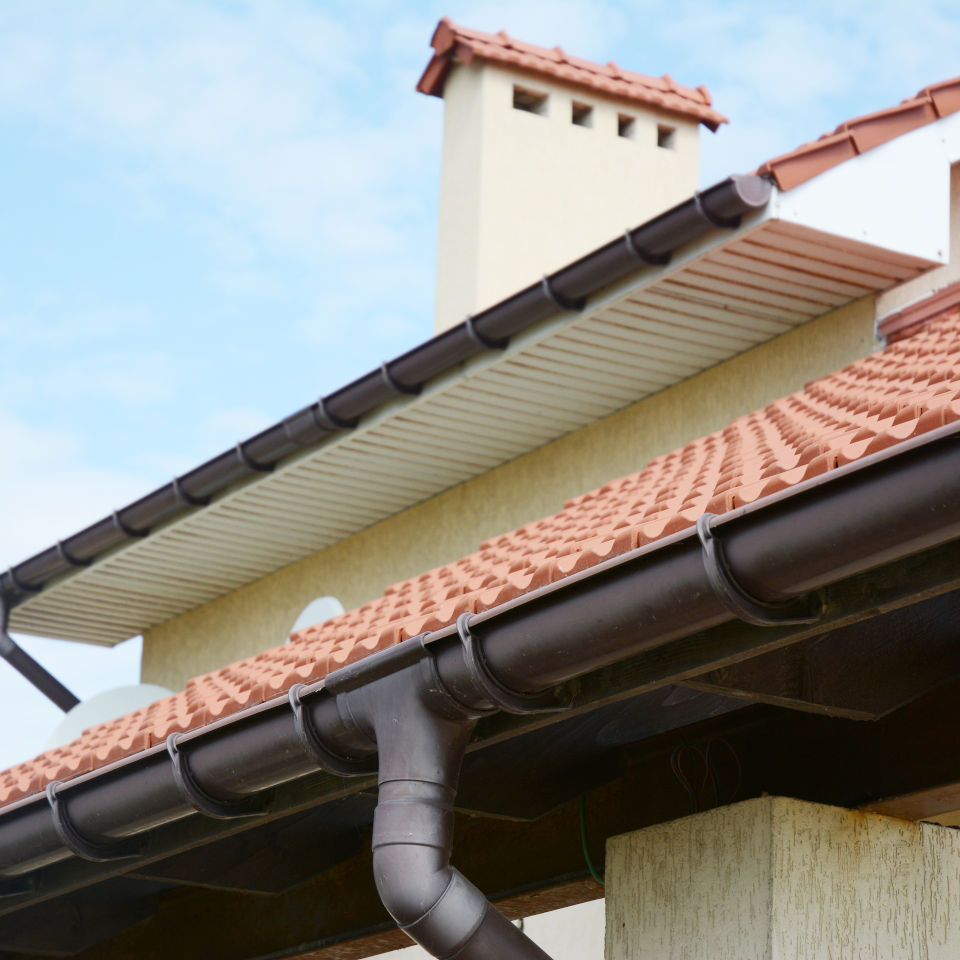 Inspect your roof and clear out gutters
Clearing your roof can help avoid a big headache during the winter period while giving you a good opportunity to check its condition and assess whether it is in need of repair, or replacement. Check the condition of your tiles, any seals, and the flashing around the chimney, you should also inspect the loft for any leaks, or damp patches.
If you notice any issues then it's highly advised to hire a professional remodeling contractor to carry out any roof and gutter repairs.
As well as removing debris, or any build-up of leaves from your roof, you should also clear out your gutters and downspouts which may be clogged – this could result in overflow during strong rainfall and result in damage to your siding or windows, for example.
Consider investing in new siding
Siding can not only prevent unwanted leaks, rotting, or mold but it can also help improve the energy efficiency of your home, thanks to the added insulation – resulting in lower energy bills. Consider using expert siding contractors in San Jose to dramatically change the appearance of your home, while benefiting from the added protection and energy savings.
Benefits of installing siding on your home
Add a modern exterior to your home
Increase the value of your home
Added insulation for improved energy efficiency
Protects against leaks and rotting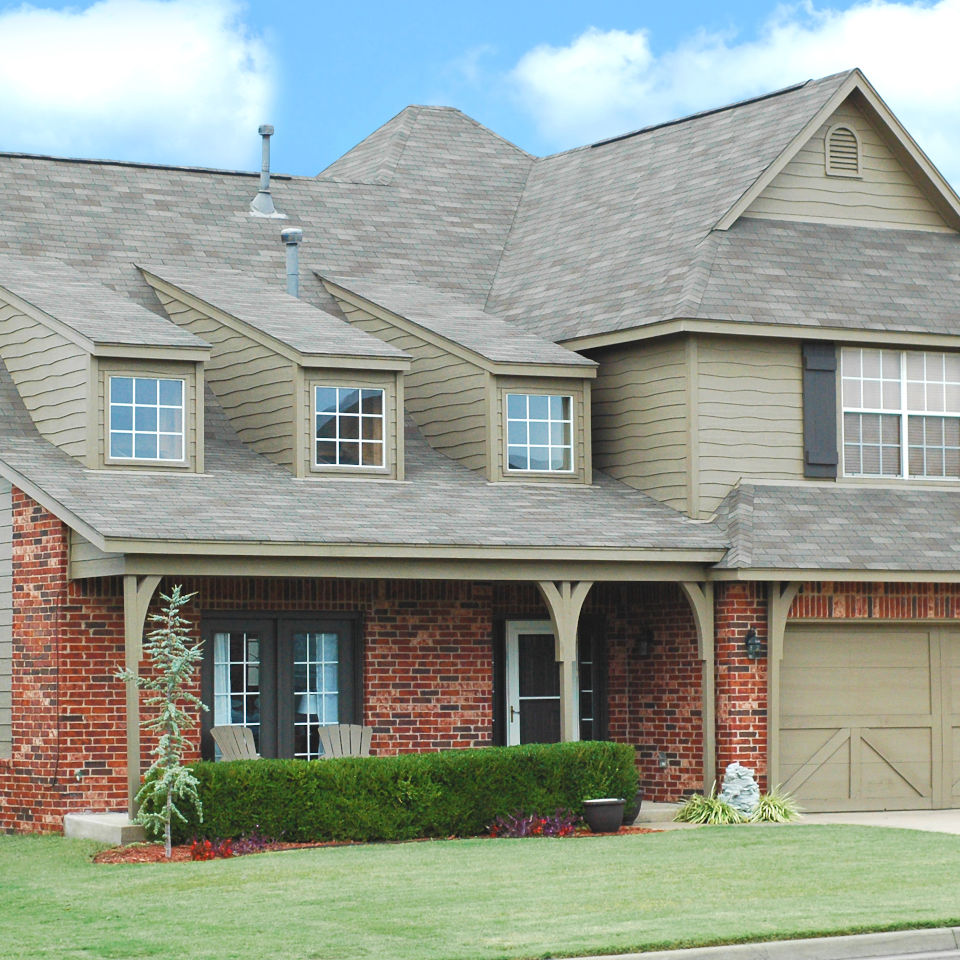 Fix any drainage problems
Poor drainage can result in standing water which may lead to serious issues such as; erosion to the foundation of your home, flooding within crawl spaces, and puddles which can do long-term damage to your garden.
This is why it is important to ensure your property is fitted with sufficient drainage, especially in the wetter, winter months.
The main drainage issues are surface water and groundwater, the former can be alleviated by a well-placed surface drain in affected areas, while the latter can be combated with a trench or filter drain.
Make sure the paintwork is intact
Paint is not just cosmetic, it also helps to seal the exterior of your home, including wood siding to prevent moisture from entering and causing rot. Inspect your paintwork thoroughly before winter and touch up any areas which are past their best. If you find that much of the exterior paintwork is in a less than ideal condition then it might be time for a full repaint of the house.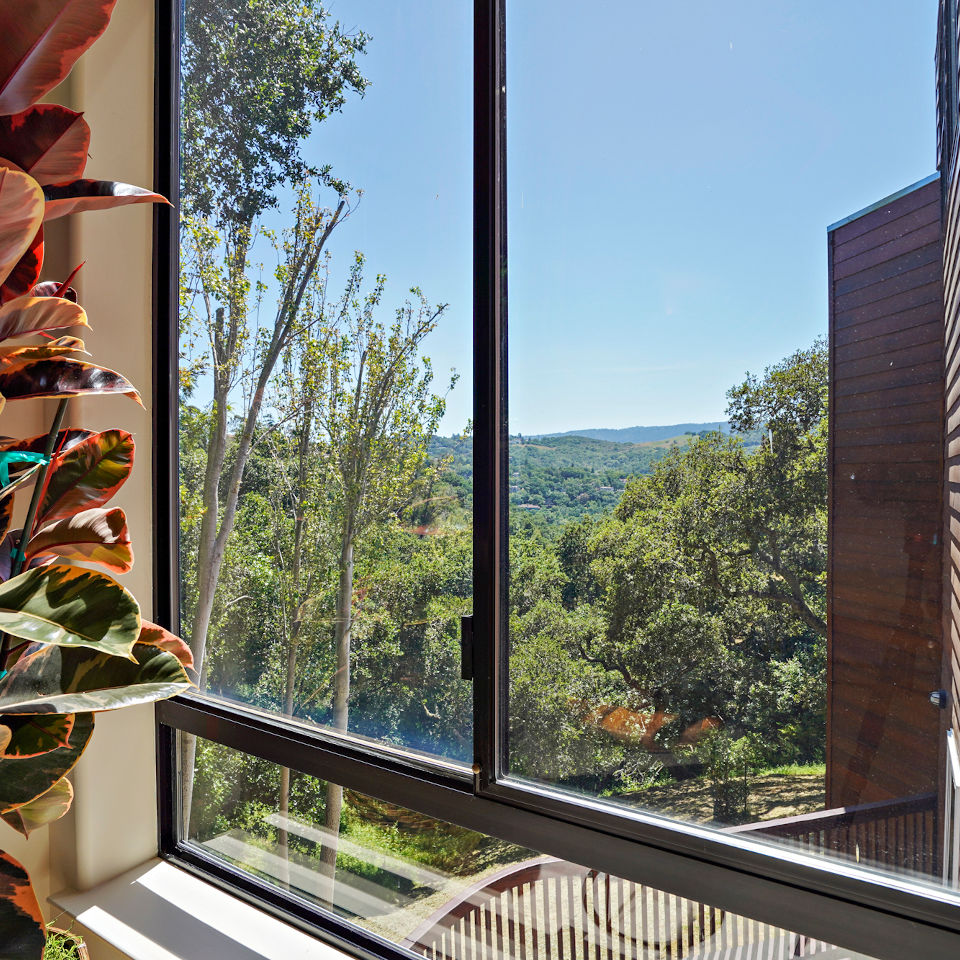 Maintain your windows
People tend to ignore the tracks inside their windows which contain a series of holes that allow rainwater to drain out. If these tracks are not cleaned regularly, then dirt can build up, blocking these drainage holes. This means that water can build up during heavy rainfall and enter the home.
This is one of the most simple tasks you can do to help prepare for the California winter.
While cleaning, this is also a good time to check for any cracks in the window panes, damage to the fittings, or perhaps rotting under the window sills. Poorly fitted, or damaged windows can let heat escape from your home and result in damp which could be expensive to rectify.
Check your Heating, Ventilation, and Air Conditioning (HVAC)
It is possible to conduct an annual HVAC inspection yourself but it is strongly advised to get a certified professional to do this for you, who can identify issues you could easily miss if you do not have prior experience.
The heating, ventilation, and air-conditioning system is a significant outlay for any homeowner and it is important to ensure it is working to its optimal levels and remains energy efficient. Malfunctions could also make the system unsafe and a potential fire risk.
An HVAC inspection can cost between $70-$100, which is a small price to pay for one of the most important assets in your home.
Invest in exterior lighting
Winter obviously means reduced daylight which is why exterior lighting can be a wise investment from a safety point of view. From highlighting slippery ice patches to providing more visibility for security reasons, outdoor lighting can be cheap and effective.
Exterior lighting can also be visually impressive, with many Americans investing in a new custom home addition to give their house an extra dimension. Outdoor lighting can include; security lights, path lighting, porch lights, and garden torches.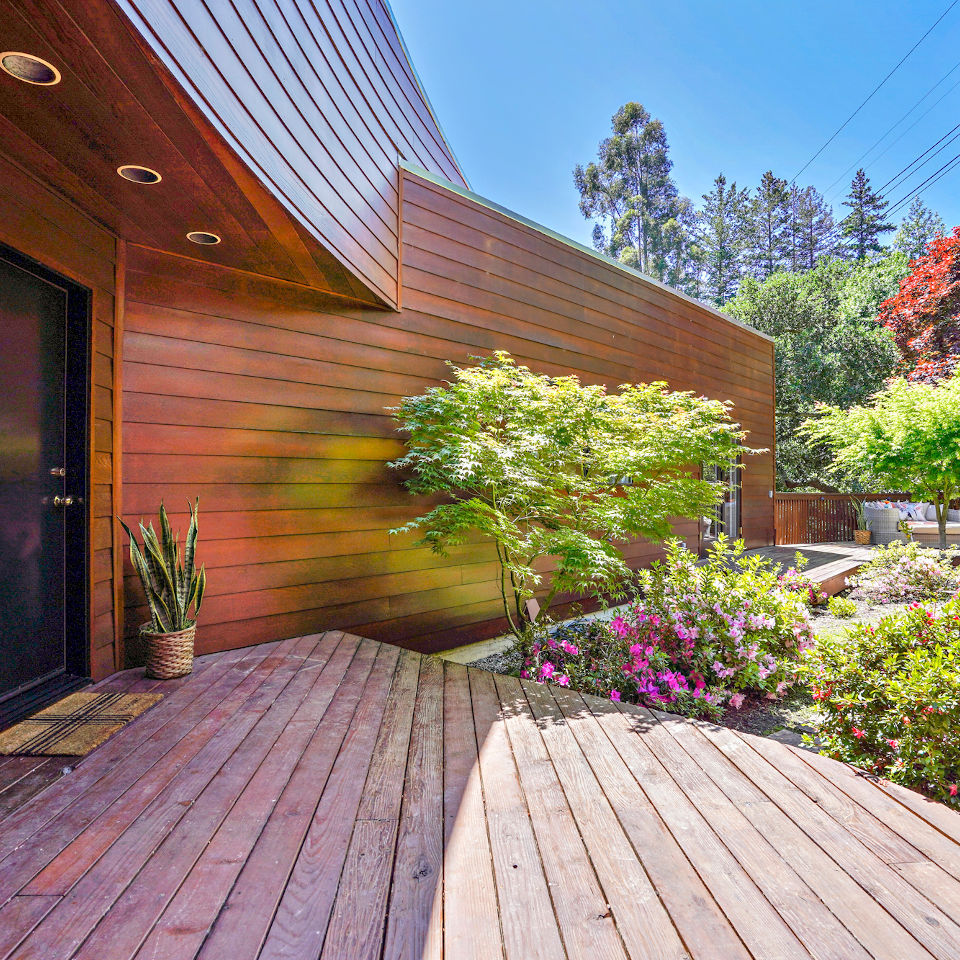 Protect your decking
Make sure your wooden decking is fully protected from the cold and rain, reapplying paint and stain where necessary. It is also sensible to stow away or cover up your outdoor furniture and cooking equipment when not in use.
A poorly maintained decking area can also create a major slip hazard when wet, or icy.
Prepare your garden
Clear your plant beds of any debris and lay a cover crop to protect them over the winter months and provide soil sustenance until spring. You should also prune plants and shrubs which are seasonal and remove any weeds, or diseased greenery to prevent any spread.
Also, think about your garden irrigation system and limit any water waste by altering the timer so it runs at its least frequent setting. Rain sensors can also be installed which can delay the watering system following any rainfall.
It is ill-advised to shut down your irrigation system completely but if freezing weather is expected, then you may wish to turn off the main water valves and drain all connected pipes or hoses to avoid any damage.
It is also time to close and cover the swimming pool if you have one – removing any debris and equipment which will not be used before covering the pool entirely. You may also want to put the filter timer on a less frequent setting.