Top 8 Home Improvements to Increase Your Home Value In San Jose
For many, the home has become the primary place to work, do sports, study, socialize and relax. Nevertheless, if you've decided to improve your house value, you have to consider some tips.
Your home value automatically raises, if it is:
in the city center;

in an area with good infrastructure;

in a picturesque area, with a beautiful view out of the window (e.g., on the banks of a river).
For most of us, our home is our biggest investment. We want to make sure that any changes we make will have a positive impact on the future. It's always good to furnish your home to your liking, but don't lose sight of the fact that the investment should add to your property's value.
In any case, a reasonable interior designer's advice will guide your approach and ensure that your goals are met. Don't forget to keep in mind all the project's objectives and relevant perspectives. Sticking to these points will make the whole process smoother and more comfortable for everyone.
So, if your budget is wisely planned and you're ready for bigger projects, here is the list of our ideas on the best home improvements.
Top 8 improvements to increase the value of your San Jose home:
Upgrading your home can also be a fun activity that will reveal a designer, an architect, and a handyman in you. Make your home unique and attractive with these extremely valuable improvements.
1. Paint the walls wisely
A single coat of paint in a neutral color, such as white, grey, or beige, is enough to make the walls look much better. Moreover, painting walls costs less than using wallpaper or other materials, and the color can be changed at any minute literally. That is a great plus if you like to refresh your house at least once a year.
Keep in mind that dark and saturated colors may become too much in the nearest future, so better opt for neutral, soft, and luminous tones. If you are doing the painting yourself, don't hesitate to get a professional quality final product, as your improvements will definitely pay off. While refreshing the color of your walls, take the opportunity to touch up any imperfections. You really don't want to see them again in a few months.
2. Renovate the entrance area
Sanding and repainting your front door in a classic color or installing a new one will also increase the house value. Always refer to interior design magazines to determine what shade is currently in fashion as you want to be in trend. Buy a new doorknob, a house number, and a new letterbox. The entrance area is the face of the house, so make sure you give it your precise attention.
A freshly painted property looks clean, and we love it! Focus especially on the balcony, patio, fence, shutters, and front door. A good new fence is a perfect investment that adds value to your home. Not only it refreshes the whole look, but it also keeps kids safe while they're playing in the backyard.
Do a little research to make sure the colors you choose are appropriate for the whole style of your home. Colors around the world have their own meanings and influence our interpretations. In many cultures, a door painted red symbolizes good luck, wealth, and comfort. So, it may be a good option to learn more about the colors.
3. Renew the swimming pool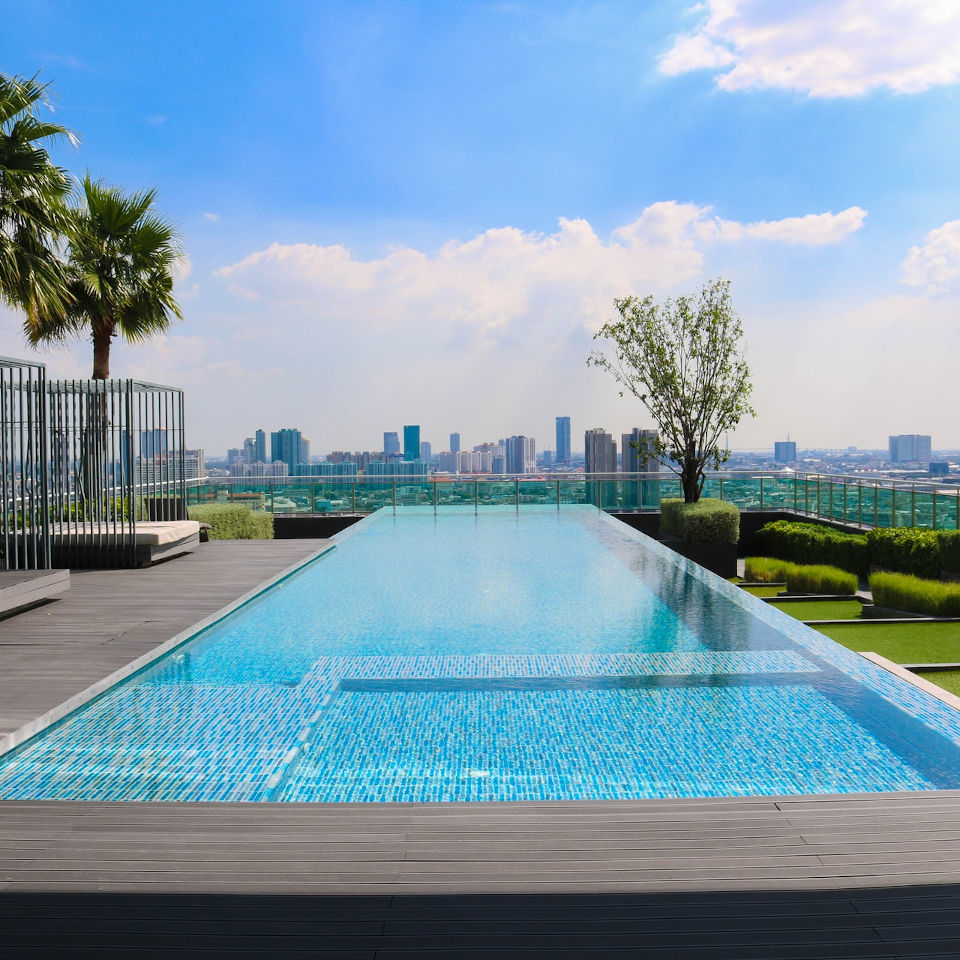 A big, beautiful, and safe swimming pool is a perfect option to raise the house's value. If you have one, don't hesitate to invest in its refreshment. Fresh tiles and decorations make the swimming pool area more attractive. Add the garden furniture nearby, set up a barbeque grill, make sure the lawn is nice and green. Here you've got a perfect place for the pool parties!
4. Tidy up your garden and lawn
People spend much more time at home than they used to. So, most of them prefer to have a green backyard to have a barbeque party or play with kids and home pets. Mow the lawn behind the house, replant bare ground with grass, prune trees, bushes, and hedges if you have them.
After that, you may start with the front area. Plant lots of beautiful, colorful flowers in the front garden to give a positive perception of your home. Make the area around the house attractive, not just the house itself. It also could be the laying of new turf.
A house would look a lot neater if the turf is repaired or completely protected. Adding decorative features that are easy to install and are made of very dense polyurethane foam will be much less costly yet nice and pretty.
5. Think of a new roof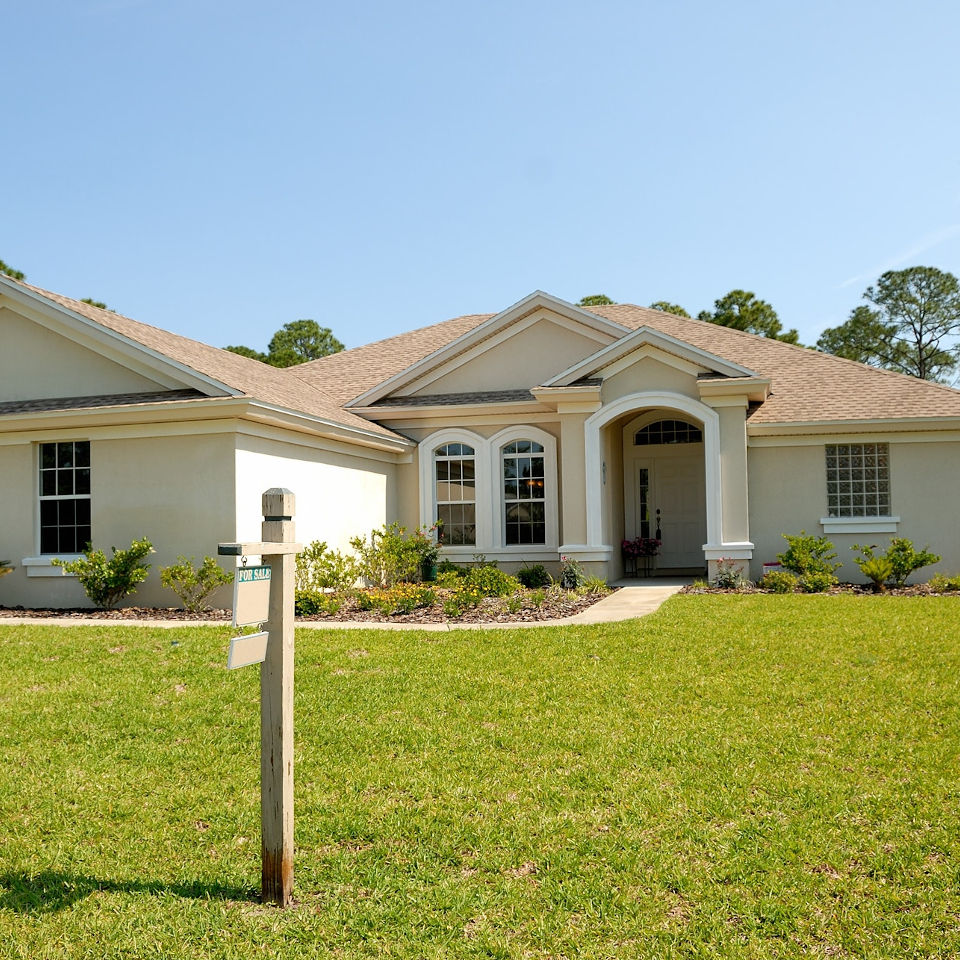 You may wonder: "how exactly do I know that my roof should be replaced?"
The answer is pretty simple. Take a precise look at the roof, and namely at the tiling. Is it curled or even missed? That's when you know that the roof needs renovation.
When choosing the roof material, better refer to the specialists in this area.  SOD will offer the best options that suit your particular needs. Also, we suggest you consider installing solar panels. This is a good choice if you'd like to reduce your electricity bills and be a little more sustainable.
6. Kitchen remodeling
The first step is to make an inventory of the positive and negative points of your current kitchen. This will give you a clearer idea of your practical, ergonomic, and aesthetic needs. A simple facelift can do wonders for little cost. Repaint or replace cupboard doors, find stylish handles for doors and drawers. Thoroughly clean and descale your taps, and if your plumbing is seriously out of date, it's best to replace them completely.
Using natural materials can bring extra value to your home; however, such an option is a big investment and should be a mature decision.
For more information click here
7. Refresh the bathroom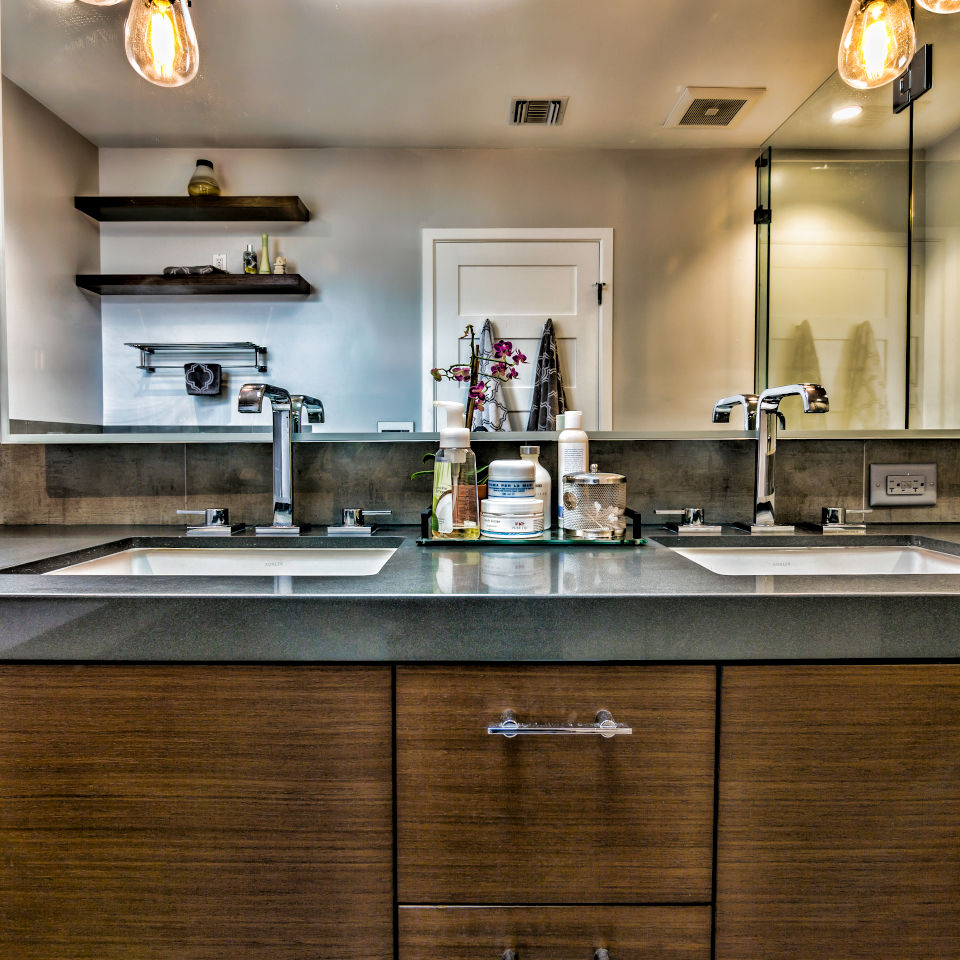 Use a similar approach for a small bathroom refurbishment where the focus should be on detail. Hire a professional for the plumbing work, so you don't have to redo the work and incur extra costs to fix the mistakes.
Today, freestanding tubs and showers are very popular. If space permits, these additions will also increase the house's value.
For the bathtub, also buy a new set of taps, a power shower, or replace the shower stall walls (if you have one installed).
For more information about bathroom remodeling, click here.
8. Yes to the smart homes!
This is a current trend that lasts several years already. Smart home technologies are all about your convenience in controlling all home devices: smart locks, smart doorbells, security cameras, thermostats, leak detectors, smart lamps, etc. Such an option saves lots of time, and in terms of our rapid life tempo, it's a holy grail. You see your current water, gas, and electricity consumption and can correct it anytime. Isn't that wonderful?
This improvement may also be on the pricey side. However, the efficiency is definitely at its highest.
Some more advice to improve your home value
Replacing windows or having them repaired is exactly what's important for the house value increase. Safe and quality windows are what make you feel like you're in the fortress. Moreover, big windows transmit more light, and that makes your home cozier and warmer.
Backup power supply. The entire electrical grid becomes less reliable sooner or later. Therefore, having the neatest portable generator installed near the external power supply also adds value to your home.
Building a veranda is actually the most inexpensive way of how to extend your living space. Composite decking and a pressed timber veranda will cost you less, but the whole impact will definitely be very high.
To avoid making mistakes when it comes to flooring, don't hesitate to invest in noble materials such as hardwood or beautiful ceramic tiles. On the first floor and upper floors, avoid floating floors at all costs! They always look cheap and need renovation too often. For the basement, vinyl planks are a great choice, especially if water damage occurs.
Conclusion
As a rule, the more costly the renovation or repair work, the higher the additional income. However, this does not mean that the most expensive measure is always the best, as in many cases, small works can make a significant difference and provide positive value development.
However, if you have the opportunity, you should continually invest in your property. At regular intervals, you should paint the walls and renew the shingles on the roof. In addition, the building structure, electrical wiring, and heating systems should be upgraded regularly. This will ensure that your property value is always maintained and your expenses are evenly distributed.