Home renovation in California: Ideas with before and after video, Photos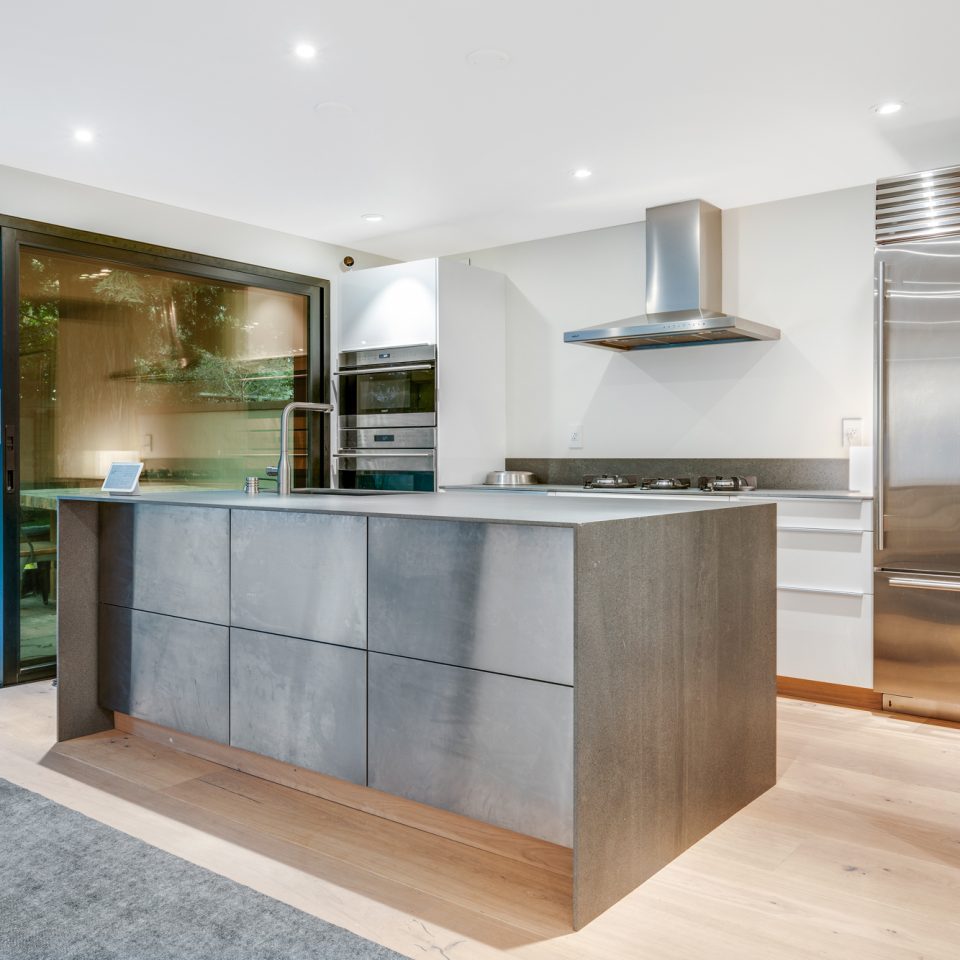 Home renovation in California: Ideas with before and after photos & video
SOD Home Group specializes in home renovation across California, delivering breathtaking projects that perfectly meet the requirements of our clients. Whether you need to remodel your bathroom, kitchen, garden, or the entire house is in need of a remodel, we are here to assist you with the project from start to finish.
In this article, we will focus on some of the previous projects that our happy customers have allowed us to share, looking at before and after pictures and videos to give you an idea of the amount of work that went into transforming the space.
In addition, we will also answer a few frequently asked questions to give you a deeper insight into what a home renovation project entails.
Home Renovation – Before and After

There is no better way to see the potential of your home than by looking at similar properties that have undergone renovation work. We will talk you through a few home renovation projects in California that have been completed by SOD Home Group, also providing a before and after video to give you a clear understanding of what is possible.
First, let's take a look at the short before and after video of a full house renovation in Mountain View, California.
As you can see, this renovation made great use of the property's space and natural light, with a stunning open-plan kitchen. The kitchen island provides a great place for socializing, while the Mediterranean backsplash gives a bold contrast to the clean white.
The wooden floors and staircase are sophisticated, while the minimalist bedroom radiates luxury. The bathroom, with a full-sized, freestanding bathtub, sleek walk-in shower, and elegant sink/ storage unit is arguably our favorite room in the house, although we will let you be the judge.
Living Room Renovation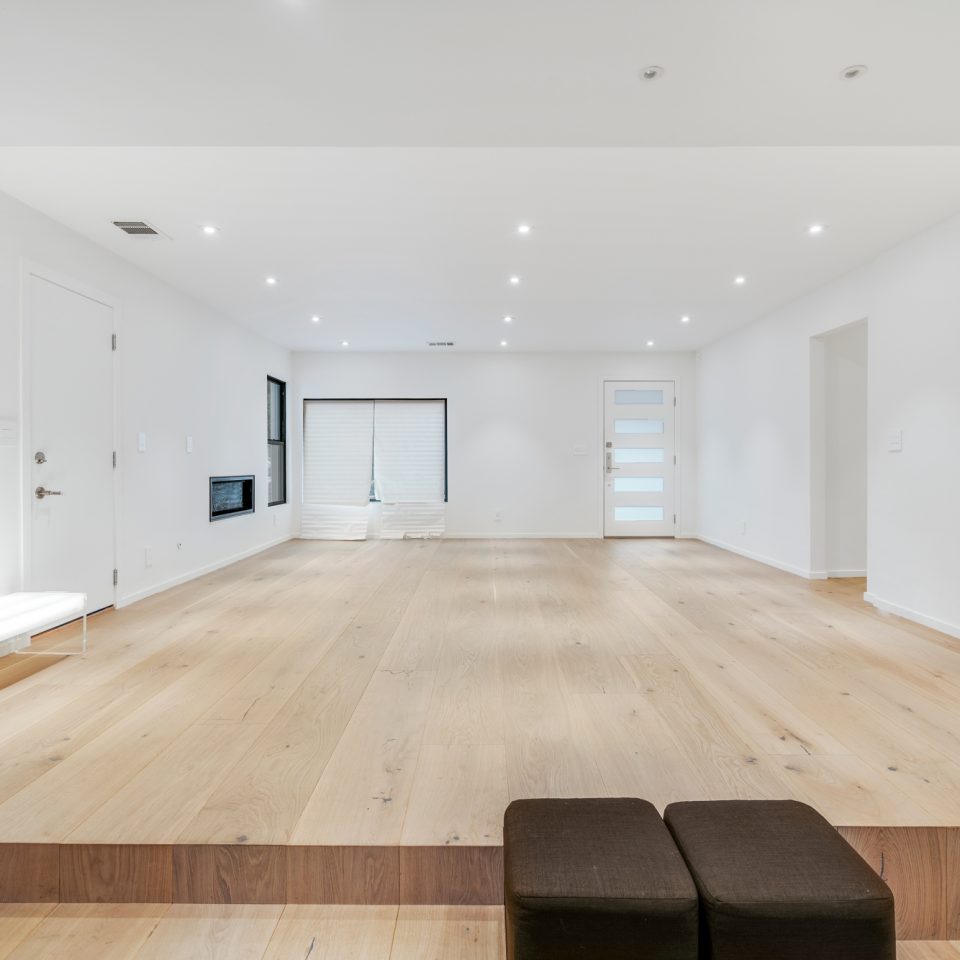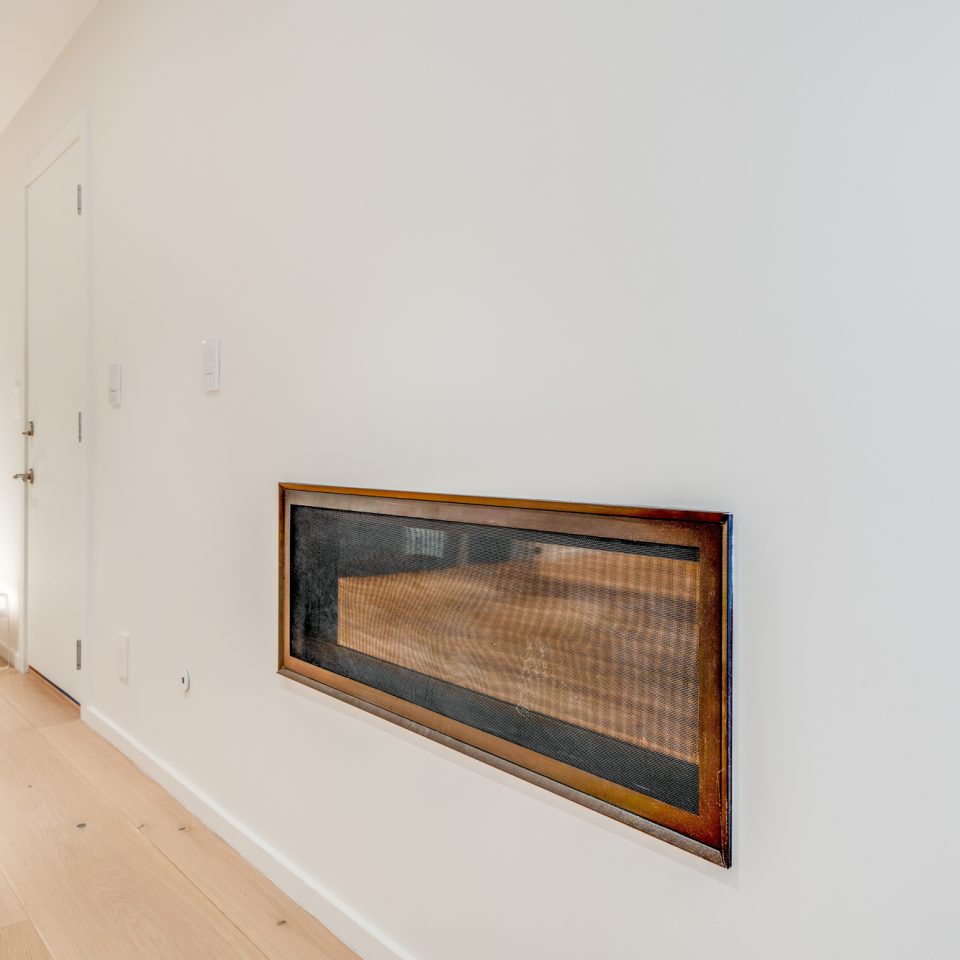 The living room is the place where you and your family can relax and enjoy each other's company. This is why it should be as comfortable and luxurious as possible, ensuring there is adequate seating, state-of-the-art entertainment, and lighting that can set any mood.
With such a spacious room, it was important to make it feel homely with traditional wood flooring and ambient lighting. The white provides a blank canvas but could equally work with almost any type of furnishing for a modern and minimalist style.
The overall goal of this room was to utilize the abundant space while ensuring it remains comfortable.
The focal point of this living room is the modern and unobtrusive fireplace that provides heat in the cooler months and also works as a nice decorative feature all-year round.
Kitchen Remodel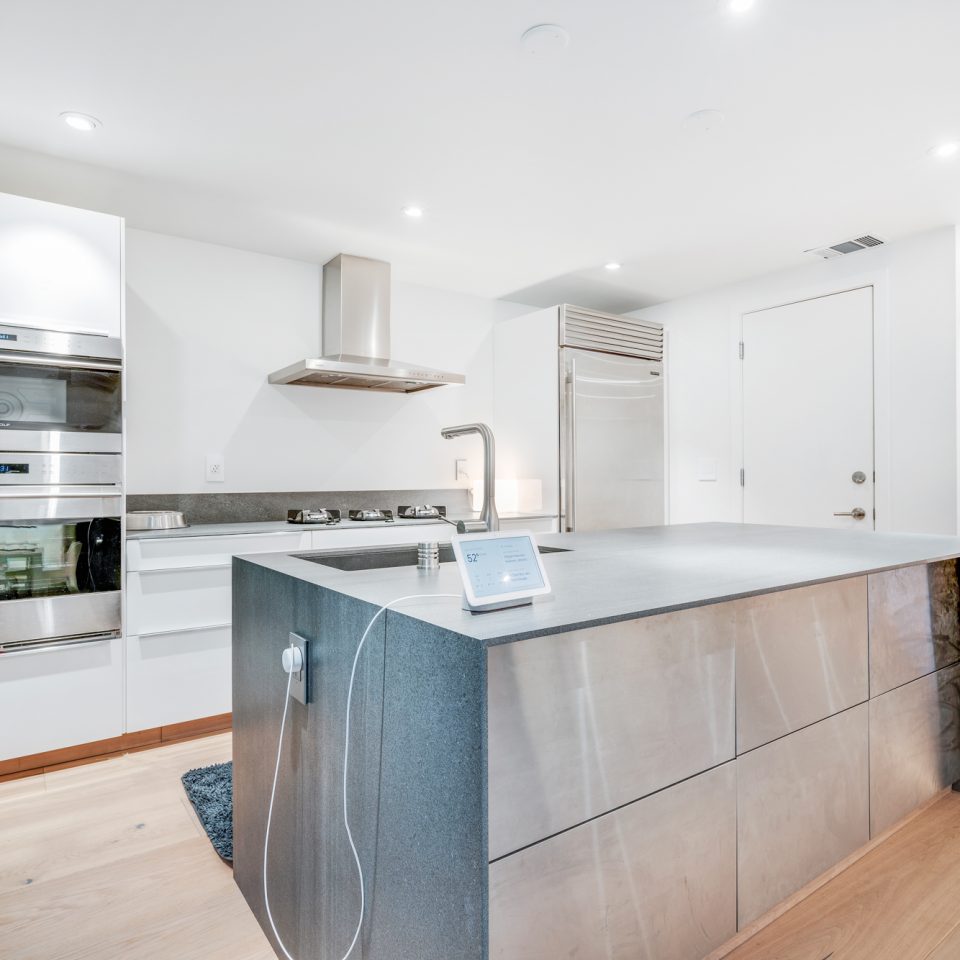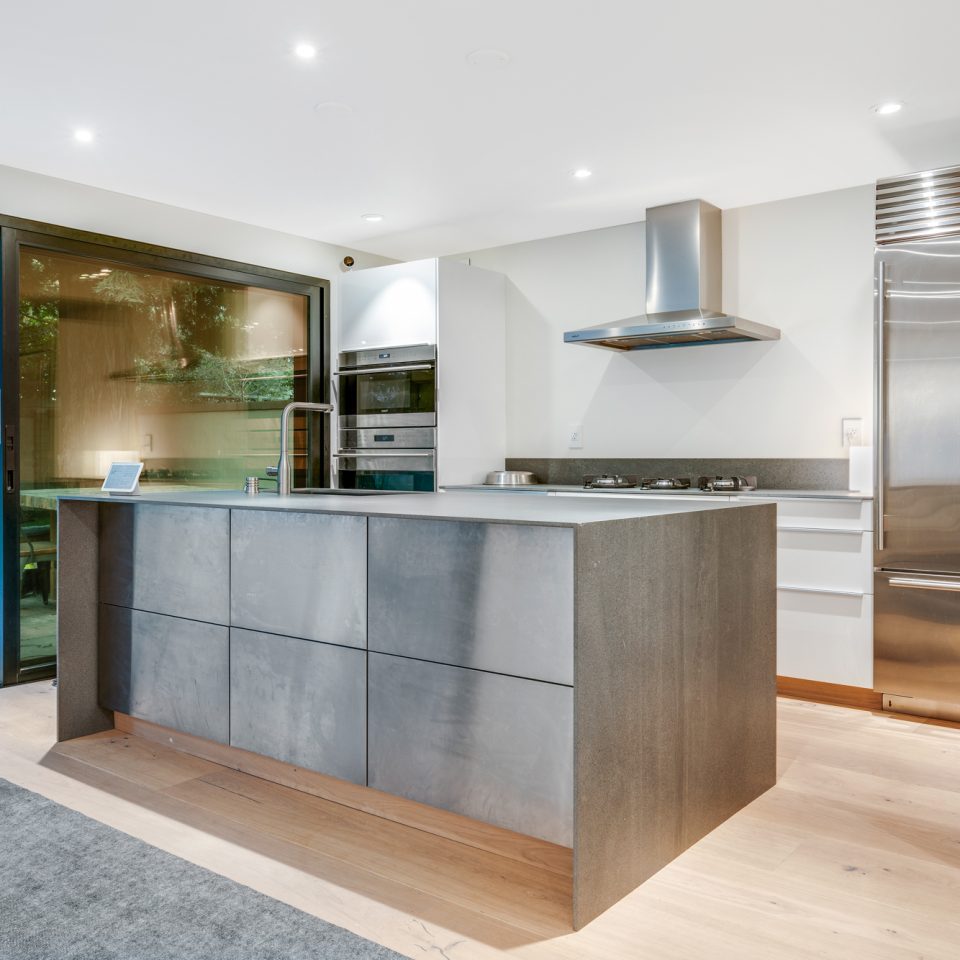 The hub of the home, the kitchen is where meals are prepared and eaten with friends and family. To improve the social aspect of any kitchen, a kitchen island is a perfect option, providing additional workspace, storage, and of course a place for everyone to gather around for a few drinks.
This stunning kitchen not only brings in a lot of natural light thanks to the glass sliding doors that reflect off the white paintwork, but it also combines wood and metal textures for a contemporary look. The reflective qualities of the chrome also help to emphasize the available light, while also making the room appear even larger.
The kitchen island ties in perfectly with the chrome refrigerator, oven, and extra fan, providing a subtle contrast against the white walls. With a convenient central sink, the island was built with the client's specifications in mind, designing a clear workflow for the kitchen to make their lives easier.
As you can see, the property is also fitted with smart home functionality, allowing temperatures to be changed in any room with just a tap on the tablet, improving your home's energy efficiency.
Bathroom Remodel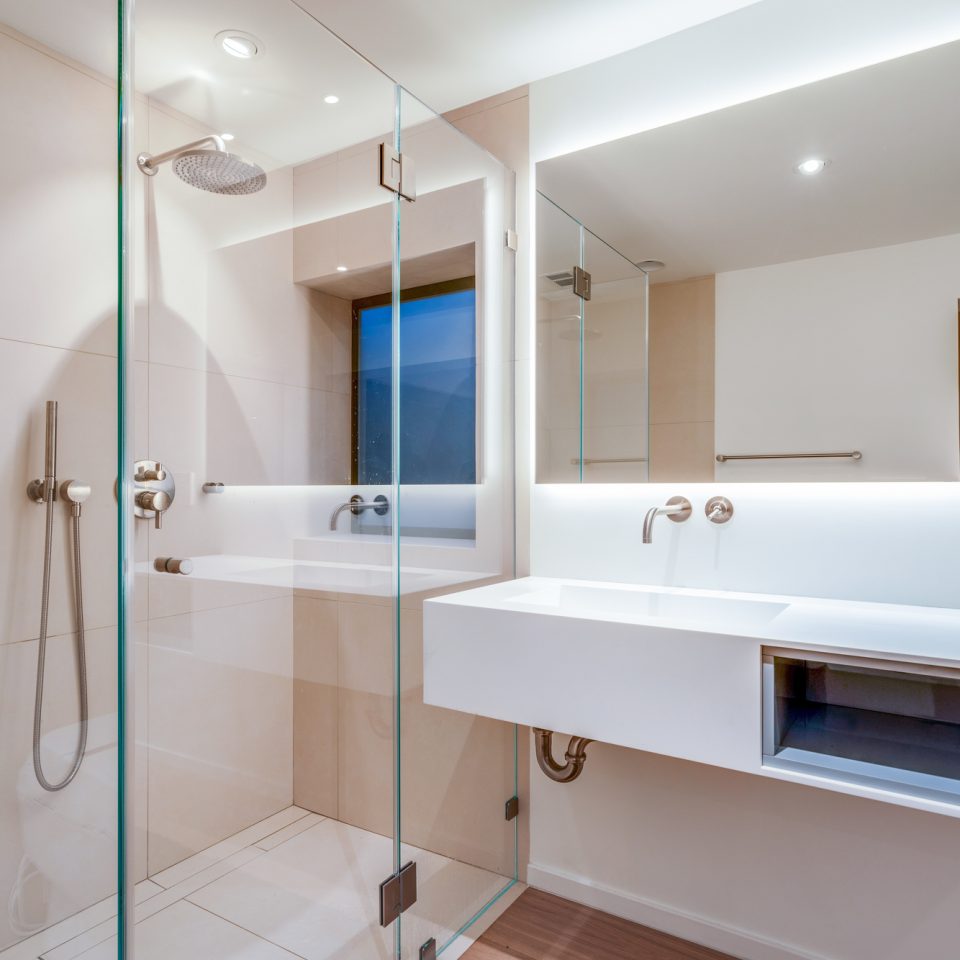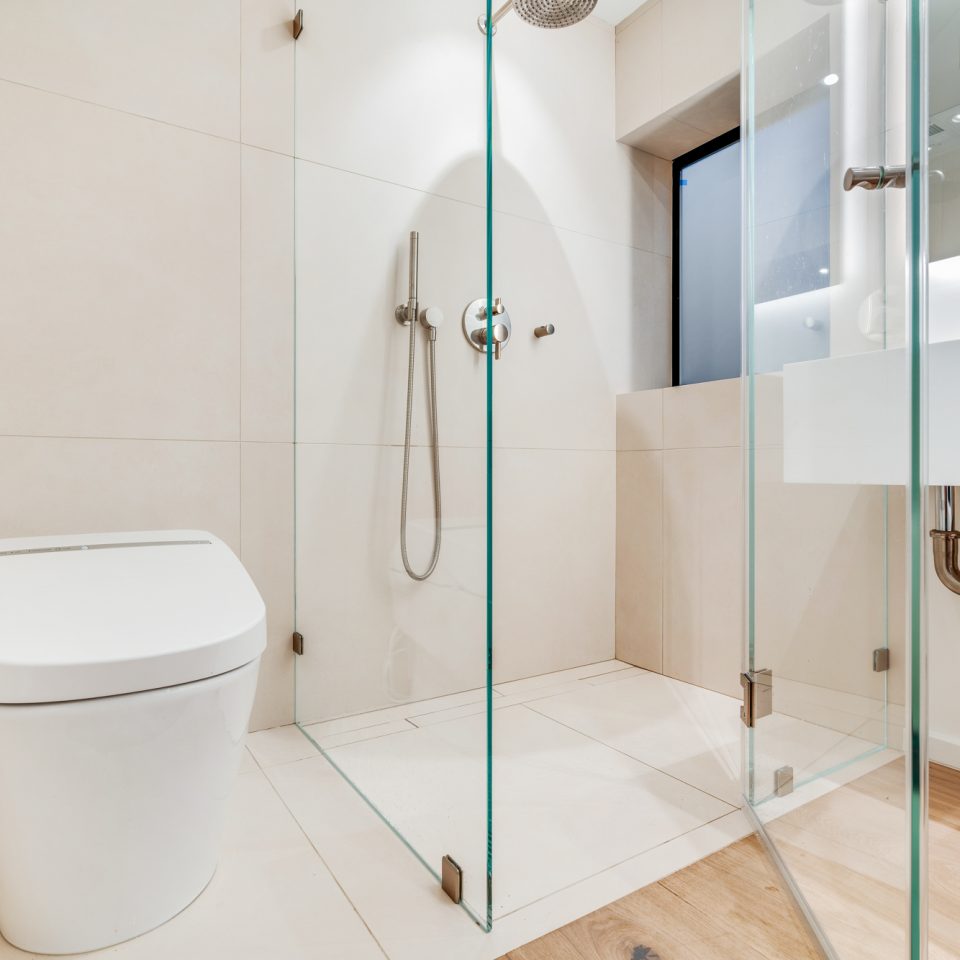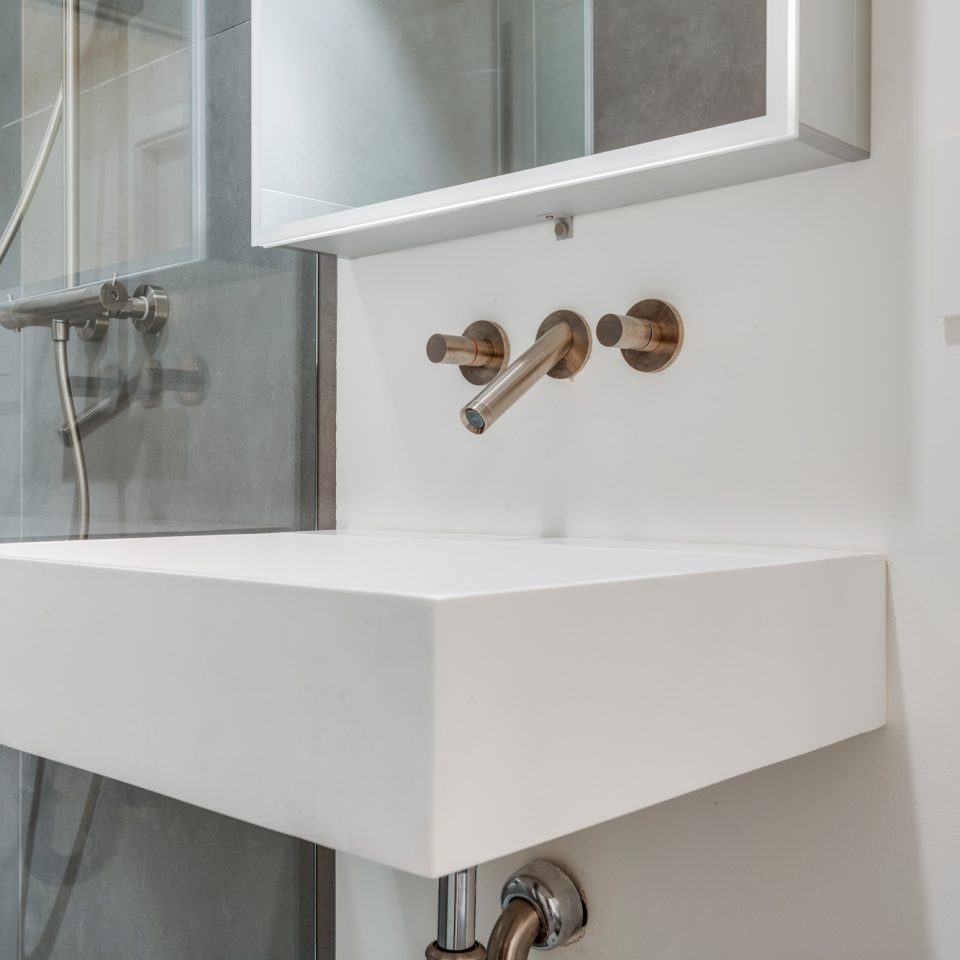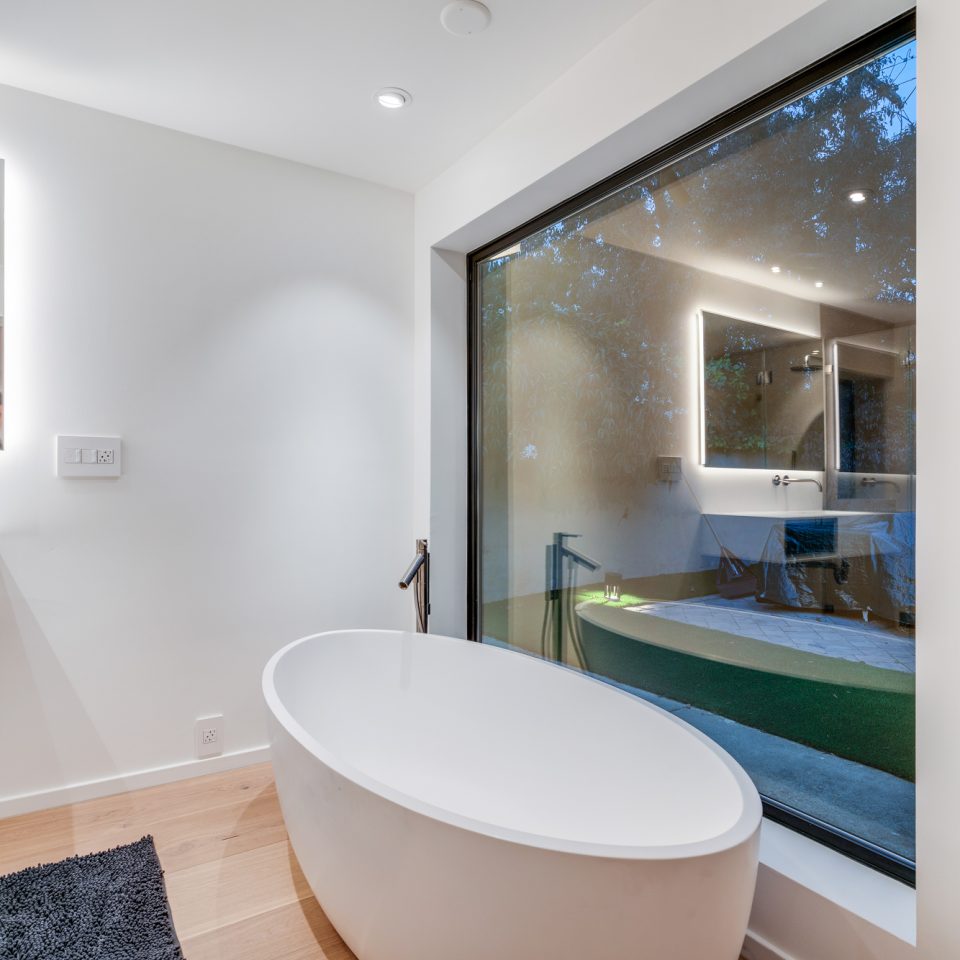 A high-end bathroom with a bathtub, walk-in shower, expert lighting, and clever storage can add serious value to your home. We feel this remodel has created a clear benchmark of what a Californian bathroom should provide for a relaxing, but functional space.
The freestanding bathtub is the most striking feature of this room and is the first thing anyone notices as soon as they enter. The traditional bathtub is full-sized and the brilliant white finish sets the room off nicely.
A bath isn't always convenient so having the option of a quick shower is a blessing some mornings. This all-glass walk-in shower is minimalistic and continues the theme across the house of keeping the feeling of space and light.
The toilet is also simple and unassuming, using water-efficient technology to preserve water.
It cannot be underestimated how important the mirror is in a bathroom. Not only is it necessary for checking your face and hair, but a large mirror also reflects light and expands the room. This mirror also makes use of a clever lighting trend, with LED lighting installed behind the glass for a relaxing and ambient atmosphere.
The sleek sink and storage unit also complements the room, being both functional and stylish.
Frequently Asked Questions (FAQ) – Home Renovation in California
In this section, we will answer several frequently asked questions to give you some additional insight into home renovation projects. From what projects can add the most value, to advice on where to begin.
What adds the most value to a home renovation?
Your kitchen and bathroom are usually the two rooms that can add the most value to a home, providing they are finished to a high standard, using modern technology and quality materials. The kitchen and bathroom are closely followed by a master suite, which can add significant value if it features an en-suite bathroom.
What are the most common home renovation projects?
The most common home renovation projects in California are:
Kitchen remodels
Bathroom remodels
Master bedroom remodel
Family room remodel
Second bathroom addition
Garage remodel
Basement remodel
Landscape garden/ backyard design
What are the first steps when renovating a house?
The first steps when renovating a house are always sufficient planning and design. For a professional design, it is advised to work with an architect who can draw up detailed plans that your contractor can follow closely to deliver the project on time and with no confusion.
When planning your home, you must consider everything, from timescales, materials, budget, contractors, and more.
How to find the best home renovation contractor in California?
When searching for a contractor in California you should always pay attention to online reviews when drawing up a shortlist. Once the shortlist has been put together, you should contact each contractor to request a portfolio and references, while also checking whether they have the relevant licenses and certifications.
SOD Home Group has been providing expert home renovation services across California since 2008. Get in touch with us today to find out how we can deliver your dream home.