How To Build A New Home From Scratch – Documentation, Budget Planning, and Contractor Selection Advice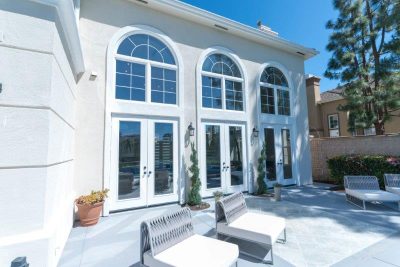 Whether you're looking for a larger property, planning on downsizing, or investing in your first house. A new-build home can be a much better long-term investment when compared to purchasing an existing home and can be fully customized to perfectly suit your needs.
In this guide, we will provide all the ‌information you need to plan your new build custom home, including budgeting, timescales, hiring a contractor, permits, property styles, and more.
How To Plan And Budget For A New Build Home
Assuming you have already acquired the land to build a new home and are in a position where you can begin planning, we have put together a three-point list of the main things you will need to consider and put in place before the work can begin.
1. Budgeting
Planning your budget to every last detail is vital if the build is to avoid any hiccups and delays, while also making life easier for the contractor so they can deliver the most efficient service possible. Knowing exactly how much you can spend and leaving yourself some leeway to address any issues that may arise can help make sure the project is completed on time, with minimal disruption.
Allocating a set budget for your materials, fittings, finishings, and labor can help to avoid overspending and the chance of forced alterations midway through the project. You should consider even the smallest of factors when planning your budget and account for every cent.
Hidden costs can always crop up, so speak to your designer and contractor to assess each aspect of the build. Hidden costs can come in the form of treatments for the exterior of your home, additional electrical and plumbing requirements, lawn and garden care, and more.
Be realistic and always remember that even though a material may be cheaper, it doesn't mean it is any less suitable for the job. Being savvy and reducing costs where possible can help stretch your budget further, reinvesting this money into areas that are a little less flexible.
2. Design and Layout Planning
Consult with a designer to discuss your options in terms of the layout of your new home and your 'must-haves'. It can be simpler to browse through a brochure of stock layouts that can be implemented quickly and easily. However, that negates one of the major benefits of building a home from scratch – being able to customize each aspect so it suits your lifestyle.
For some custom builds, the services of an architect may be required to create a design that meets your exact specifications from a functional point of view. Although some experienced home builders may ‌provide professional design solutions, without needing to hire a licensed architect.
When designing the layout of your new home, it is also recommended to think about the future. Do you intend to grow your family in the coming years and may need extra rooms? Is there space on your land to construct an Accessory Dwelling Unit (ADU)? Potentially creating a short-term rental opportunity.
3. Select Your Contractors
Building a new home requires many people on-site, providing a range of services and specialisms. These professionals can include; designers, architects, builders, excavators, surveyors, project managers, electricians, plumbers, carpenters, landscapers, and more.
Sourcing each of these contractors individually would be a daunting task, therefore it is highly recommended to choose a company that can arrange each service for you, manage each stage of the build and bring in trusted and experienced contractors to work as an overall team. The alternative to this is hours upon hours of research and verification, delaying the start date of the project and eating into your valuable time.
We will discuss choosing the right contractor in more detail in the next section.
How To Choose The Perfect Contractor For Your New Build Home
The two most important qualities when choosing the perfect contractor are experience and reputation, with a proven track record in delivering similar projects.
The first port of call when short-listing contractors is an online search to identify contractors in your local area, browsing their reviews and feedback to gain an insight into their reputation and quality of service.
Once you feel you have a suitable list of prospects, you can then request a portfolio from each to assess their previous work, allowing you to make an informed decision.
The next stage would be to request a list of references who you can contact to find out more details about how the contractor conducts themselves on site and whether they delivered exactly what they promised. Sometimes, a reference may even allow you to visit their home so you can inspect the work for yourself.
Custom Home – What Permits and Documentation Do I Need?
To construct a new home in California, you must first obtain building, electrical, plumbing, and mechanical permits to cover each area of the build. In some cases, and depending on the extent of the work, you may also need a grading permit which is required when earth disturbance exceeds a certain limit.
Most permit applications can be completed online and approval usually takes between one and three weeks. The cost of each permit ranges depending on the size of the project, therefore, it is not possible to provide a price estimate.
What Are The Different Styles Of A New Build Home?
Your new, custom home can be designed in any style you wish, the beauty of building a property from scratch. Let's ‌look at five popular styles that are prevalent across California.
Modern – Built for convenience, incorporating new trends and finishes, the modern home is fresh, light, and functional.
Farmhouse – For a relaxing and rustic home, a farmhouse style is extremely popular whether you are situated in the city or the country.
Transitional – If you want a different blend of styles in your home, then a transitional design may be your best option, perfectly combining the traditional and the contemporary.
Americana – Design your home based on American culture to create an iconic look that will stand the test of time.
Spanish-Style – Bringing the Mediterranean feel to California, a Spanish-style property is homely, yet makes use of space and light to create a calming atmosphere.
Read more about new build home options here.
Our New Build Home Checklist
Plan your budget to every last detail
Define a set timeframe for the project
Plan a layout that meets your requirements
Find a reputable, local contractor that has the relevant experience
Obtain the relevant permits for a new build home
Work with your designer and contractor to choose the perfect style
Discuss materials and finishes for your home
Order materials so they will be delivered on time
Let the work commence!
New Home Building Services Near Me
SOD Home Group has specialized in new build homes and construction since 2008, working across Orange County to deliver dream properties, from San Jose to Encino. Our experience and know-how mean we can build a custom property that meets the requirements of our clients, with guaranteed levels of quality and longevity so you can love your new home for years to come.
Get in touch with SOD Home Group today to discuss your new build home options.