How to extend your home by adding one more bedroom: considerations, calculations, and advice from professionals
An extra bedroom can not only increase the valuation of your home but can also have a big impact on your home life. Whether you plan on creating a stunning master bedroom for you and your partner, a personal space for a child, or extra room for guests – whatever your end goal is, this article is here to answer any questions you may have.
We will explain the best way to extend your home by adding one more bedroom and the available options to help you achieve this in a cost-effective manner that causes minimal disturbance to you and your family. Taking advice from professionals, we will discuss the cost considerations and calculations that will be involved in such a project and how to budget accordingly.
What is the average cost to add a bedroom to a house in California?
There are many different things to consider when trying to calculate the cost of a home renovation project and it is no different when trying to work out how much it will cost to add a bedroom to your house. However, most estimates are between $150-$300 per square foot.
These estimates can differ greatly across the State but ultimately the overall cost will be dictated by the size of the room, the quality of the finishings, and whether you choose to include an ensuite bathroom or not.
A bedroom addition will cost less than a bathroom or kitchen, for example as the need for additional plumbing, electrical installations, and fittings are reduced. In comparison, the higher end of the budget for a new kitchen in California is around $90,000, whereas the highest cost of a new bedroom will likely be much less, depending on how ambitious and luxurious the project is.
For an accurate estimate on how much it may cost to add another bedroom to your home, speak to SOD Home Group today for a professional assessment.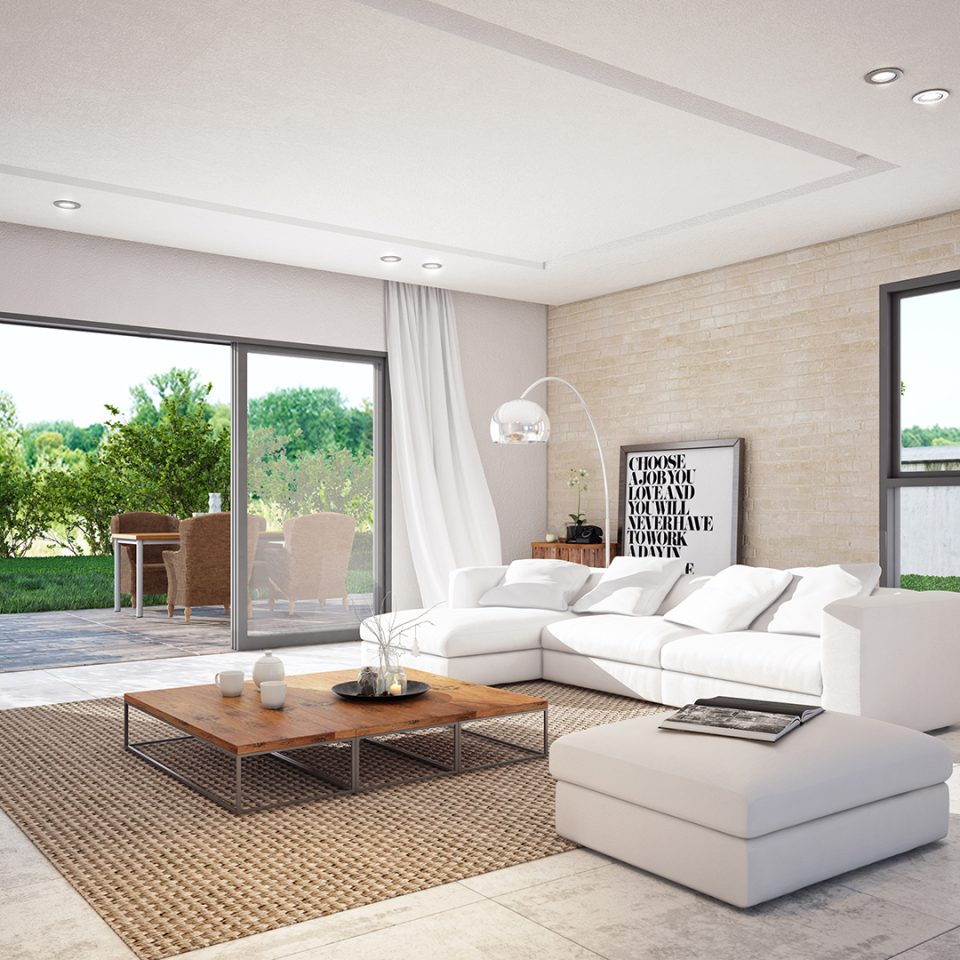 The Benefits of adding another bedroom to your house
The number of occupants in a home is generally the main reason for adding a bedroom to your house, although there are also benefits even if you live alone, are a couple, or belong to a small family. One of these benefits is of course increasing the value of your property, this is an especially sensible investment if you are looking to sell your home in the near future to capitalize on attractive, Californian market prices.
For a smaller home, an additional bathroom could add up to $10,000 to the list price and this figure can increase significantly for large, master bedrooms. Even a smaller 'bump-out' addition to your home can improve the overall value of your home.
Below is a summary of the primary reasons for adding another bedroom to your home:
Creating the ultimate master bedroom for a luxury experience, complete with an ensuite bathroom.
Providing a teenager with their own private space.
Building a nursery for a new addition to the family.
Creating a fun space for younger children that can double-up as a playroom to accommodate their friends.
Adding more space to improve your storage options, such as a walk-in wardrobe.
Benefitting from additional space to host guests.
Increase the value of your home as a long-term investment or in readiness for a sale in the near future.
Considerations before adding a master bedroom to your house
Adding a master bedroom to your home can be one of the best home improvement decisions you will ever make, creating a beautiful space that you will cherish, combined with additional space and convenience.
Here is our quick guide of things to consider before adding a master bedroom to your house.
Location – Will your master bedroom be located on the first or second floor of your home? If you plan to have a first-floor bedroom, then a home addition may be required to accommodate it, possibly even requiring adjustments to your foundations.
This level of construction can be very disruptive to your day-to-day life and this should be taken into consideration.
Alternatively, a second-floor addition may require some structural strengthening to your property and will likely involve the removal of the roof. Additional plumbing, electrics, and ventilation will also need to be installed if you plan on having an ensuite bathroom, adding to the overall cost of the project.
Design Options – It is important to speak with your interior designer and contractors as early as possible to help them fully understand what your specifications are, and what may, or may not be possible on your available budget. This includes choosing a workable layout, making allowances for space, and deciding on the fittings and finishings to save time further down the line.
Planning is key to a successful home remodeling project, so it is always recommended to conduct thorough research and speak with professionals to fully understand your options.
Wants and Needs – Your master bedroom needs to be your ideal personal space, therefore it is important to establish and convey everything that you wish the room to achieve.
Consider your privacy and the positioning of windows in relation to your neighbors' property.
Think about the overall layout, entrances and exits – will the bedroom exit onto a deck or balcony? Where will you access the bathroom? How will the room flow?
How much storage do you require? Will your new bedroom have enough space to include a walk-in wardrobe?
Do you require additional soundproofing to reduce exposure to external noises? This may be an important consideration if you live in the center of the city, or near the main road.
What finishings will be in the bedroom? A king-size bed can take up a lot of room so bear this in mind if you plan on having a lot of furniture. Will you require custom-made dressers, storage, and other furniture to fit the room perfectly?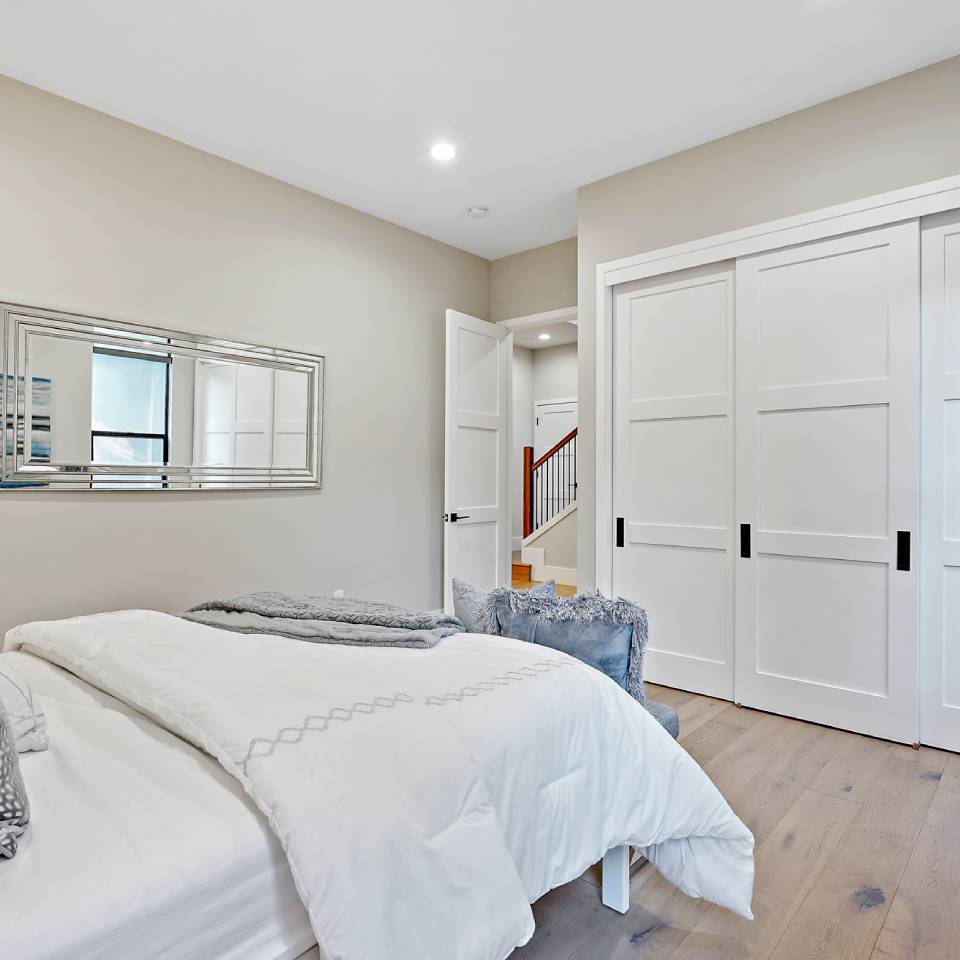 Exterior Fittings
If you plan to extend your home to include a master bedroom then the impact on the exterior of your home must also be considered. As a result of the project, you may require new windows, doors, siding, trim, and maybe even a replacement roof.
Preparing to add a bedroom to your house – A Checklist
The common theme throughout the article has been planning and preparation, as this is the best way to manage your budget, avoid any potential problems and delays, as well as ensure that your designer and room addition contractors know exactly what to deliver.
To help with this, we have put together a brief and simple checklist to make sure you are ready for the project ahead.
Calculate and finalize your budget for the project.
Speak with your designer to devise a thorough plan – this should include layout, access, fittings, and finishes.
Contact your contractor to discuss your options and to determine what building permits will be required.
Consider what disruption the project may cause to your daily life and possibly arrange alternative accommodation for the duration of the build.
Will there be any demolition work? If so, you should inform your neighbors of potential noise and limited road access.
Will any additional plumbing or electrical be required?
Will the exterior of your home be affected?
For more information about adding one more bedroom to your home, get in touch with SOD Home Group to assess your options and discuss the possibilities.