How to Find a Reliable House Construction Company In Encino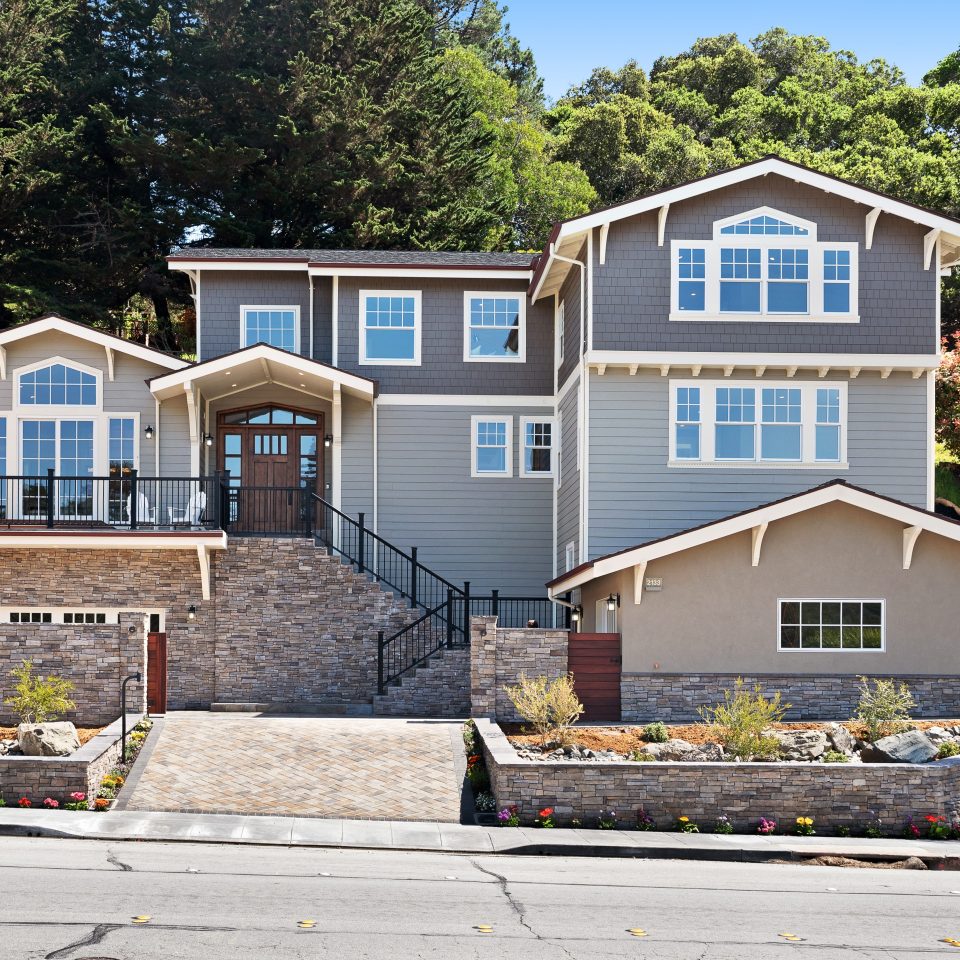 The construction of a new house is likely going to be the biggest project anyone will undertake during their lives, requiring significant expense and a considerable amount of planning.
That is why it is vital that you trust the project to a reliable house construction company that can work with you directly to deliver your dream home at a reasonable price, with no disruption.
In this article, we will walk you through how to find a reliable house construction company and what red flags to look out for when conducting your search.
Finding Reliable House Construction Contractors
One of the simplest ways to find a contractor is to ask friends and family to point you toward ones they have previously worked with, who have done a good job and could be relied on. First-hand experience is better than any online review, as the information is coming from someone you trust. You could also go to your friend's or family member's house to inspect the work yourself.
If there is no one you know personally who can recommend a reliable construction company, then your next step would be to search online for contractors in your area. There are many independent review sites that verify each entry so they are genuine, as unfortunately it can be quite easy to create fake online reviews and ask acquaintances to leave a high rating on Google or social media.
What To Look For In A House Construction Company
Good Reviews – Any established construction company is likely to have numerous reviews about them online to give you a general idea about how happy their clients are with the work that has been completed. An online search is the quickest and easiest way to compile an initial shortlist.
A Strong Portfolio – Once you have collated a list of potential companies, you should then request a portfolio from each to browse their previous work and get an idea about the quality and style of the houses they build.
Recent References – An active and in-demand construction service will ‌provide recent references who you can then contact for further information about the contractor. At this stage, you can ask previous customers about how satisfied they were with the work and the level of professionalism shown by the contractors.
Licensed – Your chosen construction contractor should hold all the required licenses and certifications in order to operate in California, by law.
Knowledgeable and Passionate – Having excellent reviews, a strong portfolio, and references, as well as all the required certifications, is the bare minimum you should expect from a reputable contractor. To find out if a company is the right one for you, ‌discuss your plans thoroughly and generate ideas. This can help determine their level of expertise and their passion for such a project, making it easier to decide if they are the perfect fit.
Gut Feeling – Once all the above steps have been completed and you have a few options, then it could just come down to your gut feeling regarding which contractor you would like to work with. This could be as simple as a good personal connection with the person you are dealing with, or standout projects in a company's portfolio.
Red Flags When Choosing a House Construction Company
Minimal information online – A lack of readily available information online suggests that a company may not be a very professional operation, newly established, or they do not want customers leaving feedback online. A successful company will look to showcase its work and achievements as much as possible, so it is sensible to be wary of any contractor that has little to no online presence.
No available portfolio – A portfolio is one of the best tools a contractor has to showcase their work and attract new business. A lack of a portfolio means the company may not have completed many similar jobs in the past, or the standard of their work isn't worth shouting about.
No recent references – Recent references show that a contractor has been active and customers have been happy with the completed work. If the contractor cannot provide references from customers for projects they have completed in the last year or so, then it might be a good idea to cross them off your list.
Hesitant to provide proof of certification – Using a certified contractor is vital for insurance purposes should anything go wrong, therefore any company that cannot provide the relevant licenses when asked should not be considered.
A lack of communication – If it is difficult to get in touch with a contractor when they are trying to secure your business, then it is likely that they will be just as unresponsive during the actual project. Communication is key for any successful construction project, so choose a contractor that replies promptly and is happy to answer any queries you may have.
The Benefits Of Constructing A House From Scratch
For many Americans, purchasing an existing home is the obvious choice, but that's not to say this is the better or necessarily cheaper option. Below is a list of the key benefits of constructing a house from scratch in California.
Acquiring land rather than an existing home means you can be more flexible in terms of location.
The house can be customized so that the layout suits your requirements and every aspect of the home is designed for you. You can dictate the number of bedrooms, the size of the kitchen, how many bathrooms you need, and anything else that cannot be easily changed in an existing home.
You can also choose the most durable and best-quality materials to ensure your home remains stable for years to come, avoiding the unknowns that come when purchasing a pre-built house.
Read more about house construction services here.
What Companies Specialize In New House Construction Near Me?
SOD Home Group is an experienced and reputable house contractor in Encino, working across Orange County. Delivering construction services in California since 2008, we have worked across a range of projects that differ in size and style, personalizing each service to fit within the client's budget.