How to increase energy efficiency with a siding installation?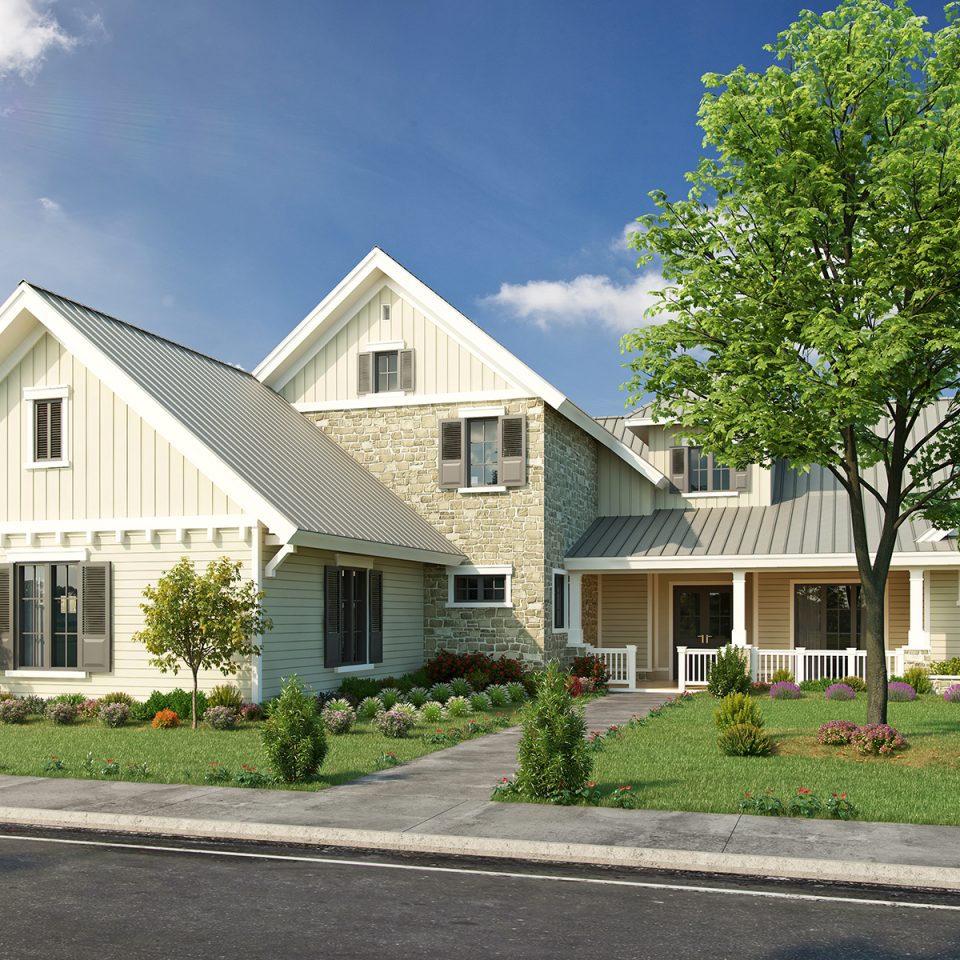 Facing rising energy bills and greater emphasis on protecting the environment and reducing the carbon footprint of your family, many Californians are investing in new ways to make their home more energy-efficient. One such measure that is gaining in popularity is siding, an effective insulation solution, and an affordable method of improving the exterior appearance of your home.
In this article, we will discuss the benefits of a siding installation from an energy-efficiency perspective, highlighting how it can make your home more environmentally-friendly, while also reducing your annual utility bills. As well as this, we will also take a brief look at the cosmetic and protective benefits of siding.
What is Siding on a House?
Simply, siding is a layer of additional material that covers exposed areas of the home.
Siding material can consist of; vinyl, brick, stone, stucco, wood, metal, rendering, or other durable materials that can help weatherproof and insulate a home.
This protective material is one of the best ways to defend your home from the elements, while some options can also significantly improve the heat retention and insulation of the house while preserving the materials underneath.
Many people also choose to install siding as a purely decorative feature, as different materials can achieve different styles, making it perfect for both traditional and modern homes.
The Energy Efficiency Benefits of a New Siding Installation
Insulated Vinyl, Steel, and Aluminum siding are an effective and affordable method of improving the energy efficiency of your home. The insulative qualities of vinyl siding, for example, can help to save a considerable amount of energy during the colder months by ensuring your home retains more heat, thus reducing the amount of energy you use and reducing your utility bills.
Insulation is measured by R-Values which are calculated by the overall thickness of the insulation, in inches, and its effectiveness in slowing heat flow. Installing Insulated Vinyl, Steel, and Aluminum siding, combined with quality foam insulation can help to increase the R-Value of your home by around R-3.0-R-4.0.
It is recommended that the exterior walls of your house have an R-Value of between R-13 and R-23, therefore effective siding can make a significant contribution to your overall rating.
SOD Home Group are siding contractors that have helped homeowners improve the energy efficiency of their homes since 2008. Click here to discuss what siding options may be the perfect fit for your home.
What is the most energy-efficient type of siding material?
If you are looking to boost the energy-saving capabilities of your household and are considering a siding installation, then you should probably know which siding materials provide the best energy efficiency.
Although steel and aluminum siding can be very effective when combined with insulating foam, insulated vinyl is the best choice when it comes to achieving the maximum increase to the R-Value of your exterior walls. The energy-conserving properties of this material can reduce your utility costs, while also providing excellent protection to exposed areas of your home's exterior.
Not only this, but insulated vinyl siding can also last for a very long time, with many projects boasting a lifespan in excess of fifty years. This could be reduced to around 30 years for older houses that display signs of damage, and up to 70 years for new homes that are in great condition.
Vinyl also provides excellent soundproofing and reduced condensation within the wall cavity when compared to metallic alternatives. This wide range of benefits makes this type of siding a good long-term investment for anyone looking to increase the value of their home.
However, one downside to vinyl siding is its capacity to deteriorate when exposed to direct sunlight and high levels of heat. Vinyl siding may get damaged if heated up to around 170 degrees Fahrenheit, so it is wise to speak to a professional about the best siding to install on your property.
Additional Benefits of a New Siding Installation or a Siding Replacement
As well as improving energy efficiency, we have highlighted three more key benefits that professionally-fitted siding can provide.
1. Siding can significantly improve the appearance of your home
Siding can provide an attractive finish to the exterior of your home, with numerous materials to choose from to achieve various styles, from traditional wood, modern vinyl, or industrial metals. These materials can help keep your home looking fresh for longer while reducing damage caused by sunlight and rain.
2. Improve your home's overall structural integrity
Leaving your walls unprotected can result in water entering your home that can then collect in cavities in the form of condensation, causing dampness. Furthermore, water can collect within windowsills and continued exposure to water can cause the wooden beams in your roof to rot. This will eventually result in important parts of your home needing a replacement, incurring significant costs that could have been avoided.
3. Increase the value of your property
If you are looking to sell your home in the near future or if you are considering long-term investment options to protect and improve the value of your home, then a siding installation could be one of the most affordable and non-intrusive choices.
By improving your home's appearance and preventing potential damage to your home, siding can recoup over 90% of its initial installation costs.
In summary, a siding installation or replacement can:
Ensure your home stays warmer for longer
Reduce your annual utility costs
Improve the appearance of your home's exterior
Achieve different styles from a range of different materials
Prevent damage to your roof and windows
Prevent dampness and moisture damage
Increase the value of your home
Professional Siding Contractors Near Me
If you are looking for trusted siding companies in California that have a proven reputation in delivering exterior home improvement projects and energy-saving solutions, then SOD Home Group is a perfect choice – providing personalized and affordable services across the State.
Speak to us today to discuss your home's siding and energy efficiency requirements.