Lighting Techniques Ideas and Best Practices in Landscape Design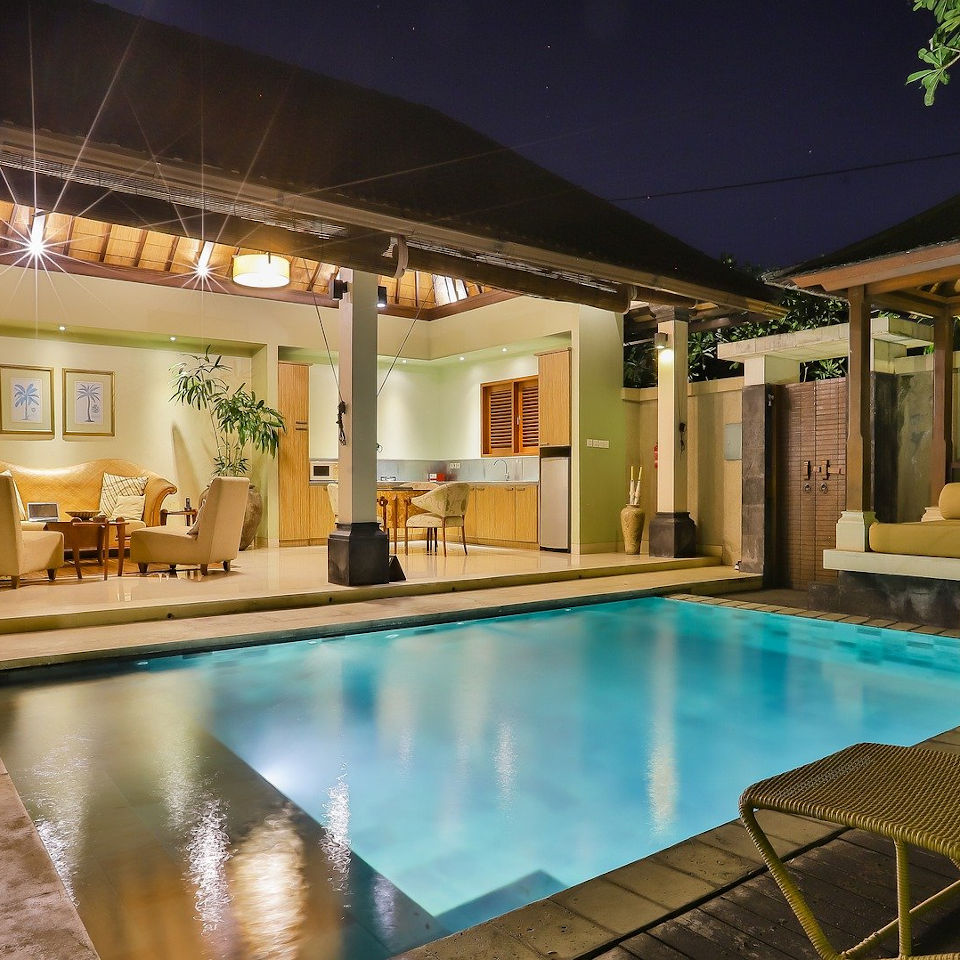 When designing a landscape, lighting plays a crucial role in accentuating lines and features, while also creating an overall atmosphere. If you are planning an outdoor remodel, then it is important to consider how your home's exterior lighting will bring the finished product to life.
We will discuss the best lighting techniques, ideas, and best practices to create stunning landscape designs that will ensure the exterior of your home delivers a real wow-factor.
Why Landscape Lighting is important
Many designers would consider exterior lighting just as important as interior lighting, and that is a vital component for a successful landscape design. However, landscape lighting offers not only visual benefits, but it is also extremely functional and can make your home a safer place.
Below are six reasons ‌landscape lighting is so important:
Functional Lighting and Illumination

The most obvious reason is that lighting allows you to make use of your outdoor space at night. Host BBQs, parties, or small social gatherings in your newly designed garden, without having to take the fun indoors when the sun goes down.

As well as for social reasons, outdoor lighting can also help you enjoy your property more, whether it is evening drinks on the balcony/ patio, or late night meals in the garden.

Design

Landscape lighting can also have a big impact from an aesthetics point-of-view, helping to emphasize certain elements of the exterior design of your home. Lighting can also create an atmosphere, with ambient, mood lighting contributing to a peaceful garden setting. A dimmer switch can also help to provide different moods for different occasions,

Safety

Safety is one of the benefits of outdoor lighting, reducing the chances of someone tripping in the dark. Ensure walkways, seating areas, and entrances/ exits are well lit to avoid any accidents.

Security

Exterior lighting and motion sensors can help illuminate your entire garden, leaving it virtually impossible for criminals to go unseen. Lighting is one of the best deterrents of burglars, especially when combined with CCTV and a good alarm system.

Increase the value of your property

Any remodeling or design work that is completed on your home is likely to add value to the property, and external lighting is no different. A professional lighting system will make your home a more attractive prospect for buyers while showing them the full potential of your outdoor space.

Curb Appeal

Following on from the above point, good lighting can help to emphasize the parts of your home that you want to show off, and perhaps take attention away from the parts that you are not so fond of. Curb appeal is a key consideration if you are thinking of putting your home on the market.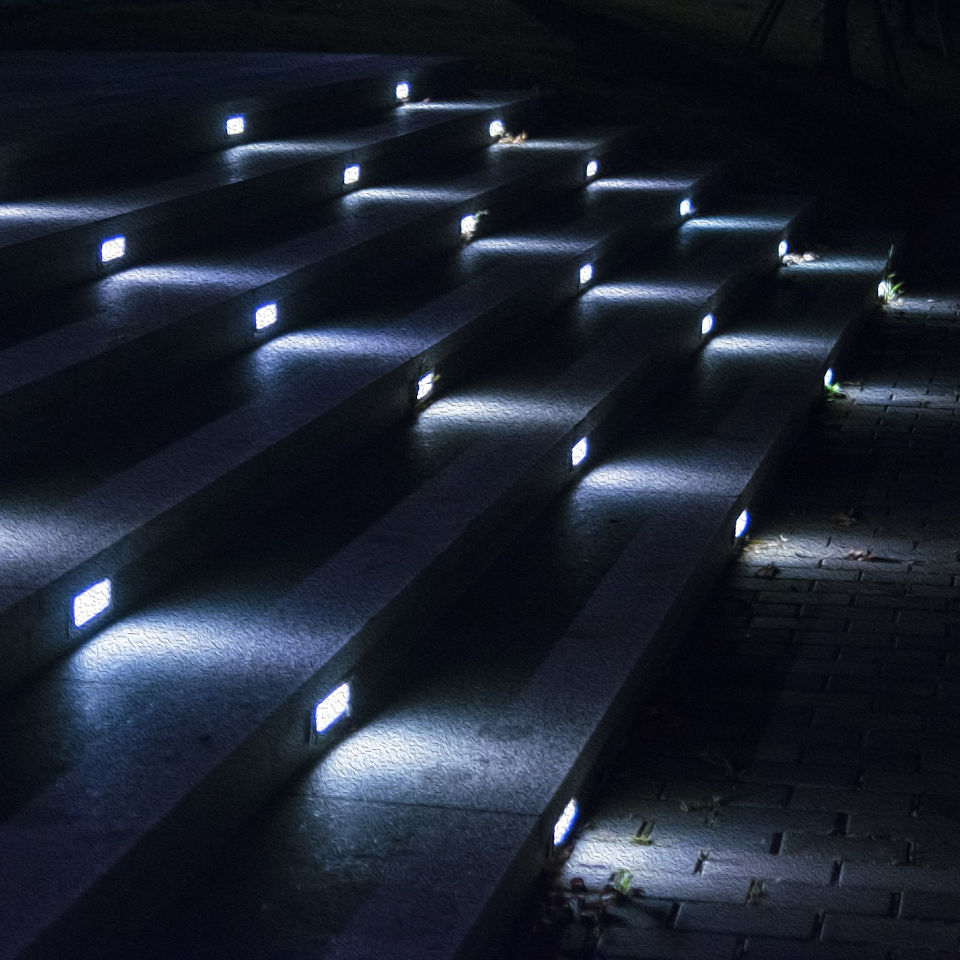 What Lighting Techniques are used for Landscape Design?
There are many combinations, colors, and positioning that can create different styles to suit any home. In this section, we will take a look at a few frequently asked questions regarding landscape lighting techniques that can elevate your next garden or backyard remodel.
What are the different Landscape Lighting techniques?
There are four main external techniques to consider for your landscape lighting installation that can all offer very different results.
Uplighting – Uplighting refers to lights that are placed on or within the ground, pointing upwards. This technique provides illumination to features such as trees, fences, or the house itself, with impressive effect. This kind of lighting can highlight the most attractive features around your home, while shades can be used to avoid glare or bright spots.
Well lights are recessed lights that are inserted into the ground, while lights that are fitted on the ground are called ground-mounted directional fixtures.
Downlighting – This kind of lighting is generally used to illuminate social and functional areas, such as outdoor dining tables, seating, and cooking spaces. It can also be used to highlight flower beds, or light up a patch of lawn.
These lights are usually mounted on trees, gazebos, pergolas, and eaves, with the cordage fixed to the back of the structure so it is out of sight.
Backlighting (Silhouetting) – This dramatic lighting technique creates silhouettes of interesting shapes in your garden, such as trees, shrubs, or other forms of distinctive plant life.
A row of lights is positioned upwards in front of the walls or fences. This helps to create impressive shadows and generates plenty of atmosphere.
Moonlighting – Moonlighting is an alternative to downlighting, as this technique involves the hanging of lights on the lower branches of trees so that the light is filtered through the leaves to create interesting patterns. Highlighting the canopy in this way gives the effect of natural moonlight.
What color light is best for Landscaping?
The recommended color/ temperature for landscape lighting is warm white (2700K). This choice of lighting is similar to the color that is used for street lighting, and has the appearance of halogen light, providing a calming effect.
Should all outdoor lighting match?
No, some of the best exterior lighting setups use a range of lights and techniques to create several interesting effects. Giving their front and back gardens character and a unique personality of their own.
Just using one type of lighting across the exterior of your home can be overwhelming and sometimes a little tacky.
How do you light an Outdoor Pathway?
There are 5 recommended ways to light up an outdoor pathway:
LED strips
Garden poles
Ground-mounted spotlights
Spotlights mounted to a peg
Wall lights
Should I install Doorway Lighting?
Door lights are a nice touch for any home, but many homeowners make the mistake of going too bright. 25W or 40W bulbs should be used for door lights, or perhaps even LED lighting. These lights can also be placed in lanterns for a more homely effect.
Click here to find out more about what lighting options will be perfect for your property.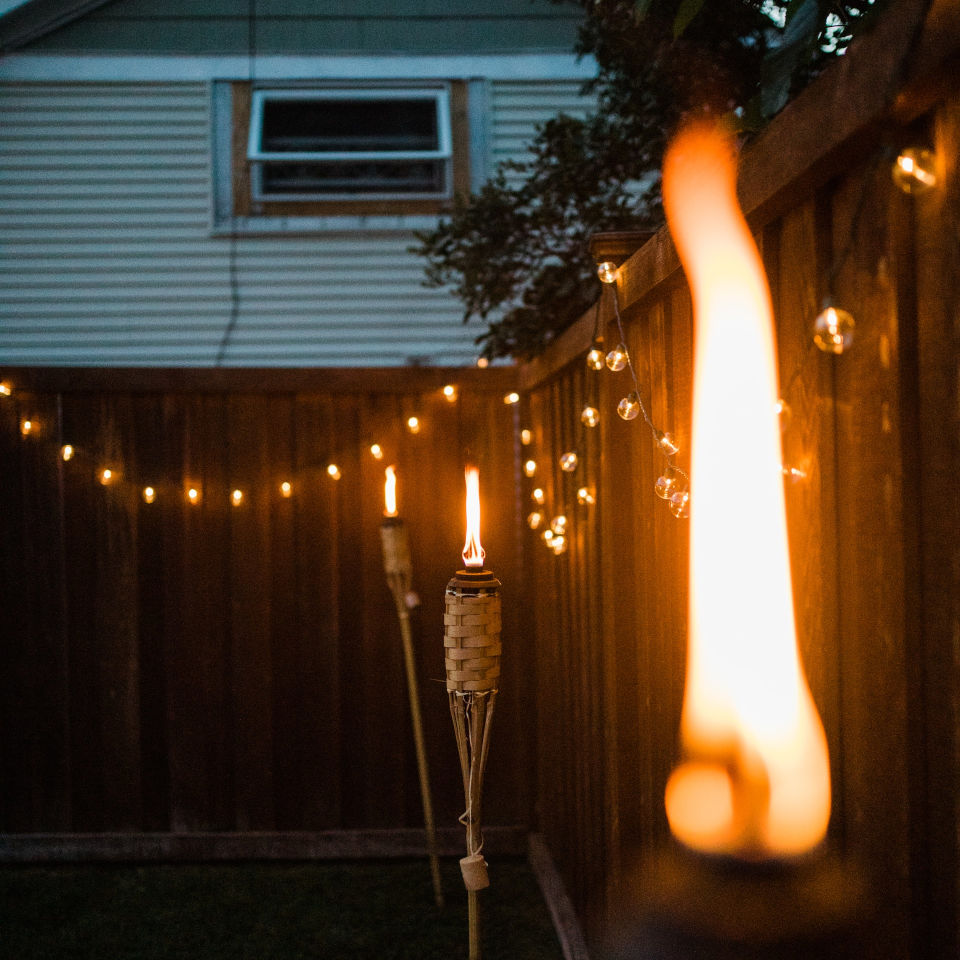 What are the best landscape lighting ideas for 2022?
Below are three of the best lighting techniques that are trending across the United States in 2022.
Introduce your lighting in levels

Working your way up from the ground to your tree branches, or the top of your walls. Installing different lighting at varying levels is one of the best ways to accentuate varying aspects of your garden.

Whether it is a mixture of ground-mounted up-lights, with subtle moonlighting, or clever backlighting mixed with LED garden poles, there are countless combinations to choose from.

Directional Lighting

Create eye-catching bursts of light with directional lighting. This type of lighting can be delivered with the use of cleverly placed up-lights or spotlights fitted onto raised platforms. Each beam of light can be directed towards a point of interest, helping to achieve an almost fairytale setting.

Tactful LED lighting

Many landscaped gardens now feature built-in seating, bars, and banquettes. This allows people to fit subtle LED strips to provide ambient, diffused lighting, perfect for an evening cocktail party. Not only is this technique easy to achieve and affordable, it is also one of the classiest options for a modern backyard or garden.
If you require a landscape lighting designer or exterior lighting installer, then ‌get in touch with SOD Home Group today. We have been delivering professional landscape lighting solutions across California since 2008.