Questions to ask custom home builders before adding a second floor to your house
Adding a second floor to your home is obviously a significant undertaking that will no doubt cause disruption to your daily life during the project. This is why it is important to speak to your custom home building contractor and gain as much insight and understanding as possible to help minimize this disruption, ensure unnecessary delays are avoided, and keep costs to a minimum.
In this article, we will outline the key questions to ask custom home builders before adding a second floor to your house and the best ways to prepare for a large DIY project.
Before we get into these important questions, it is a good idea to establish your main motivations for adding a second floor to your house and the various factors that need to be considered.
Why do you need to add a second floor to your house?
This may seem like a very obvious answer but as well as requiring additional space in your home, whether that is because of a growing family, or the need for more functional rooms you may also have a financial motive. A key reason for adding a second floor to a house is to significantly increase its value in preparation for a sale – the return on investment for a project such as this can be very lucrative, even more so in California where property prices are on the rise.
With this in mind, it is important to decide whether the second floor will be used by you and your family, or whether it should be more of a blank canvas for potential buyers. Opening a discussion with your contractor about the floor's eventual use can add a different spin to the project, such as the possibility of an additional bathroom, the size of the bedrooms, and the overall style, layout, and design.
The key benefits of adding a second floor to your house:
Increased space and additional rooms to help cater for a growing family.
Freedom to redesign your home and create a dream house that perfectly suits your requirements.
Add significant value to your home and ensure that it becomes a more saleable asset should you wish to put it on the market.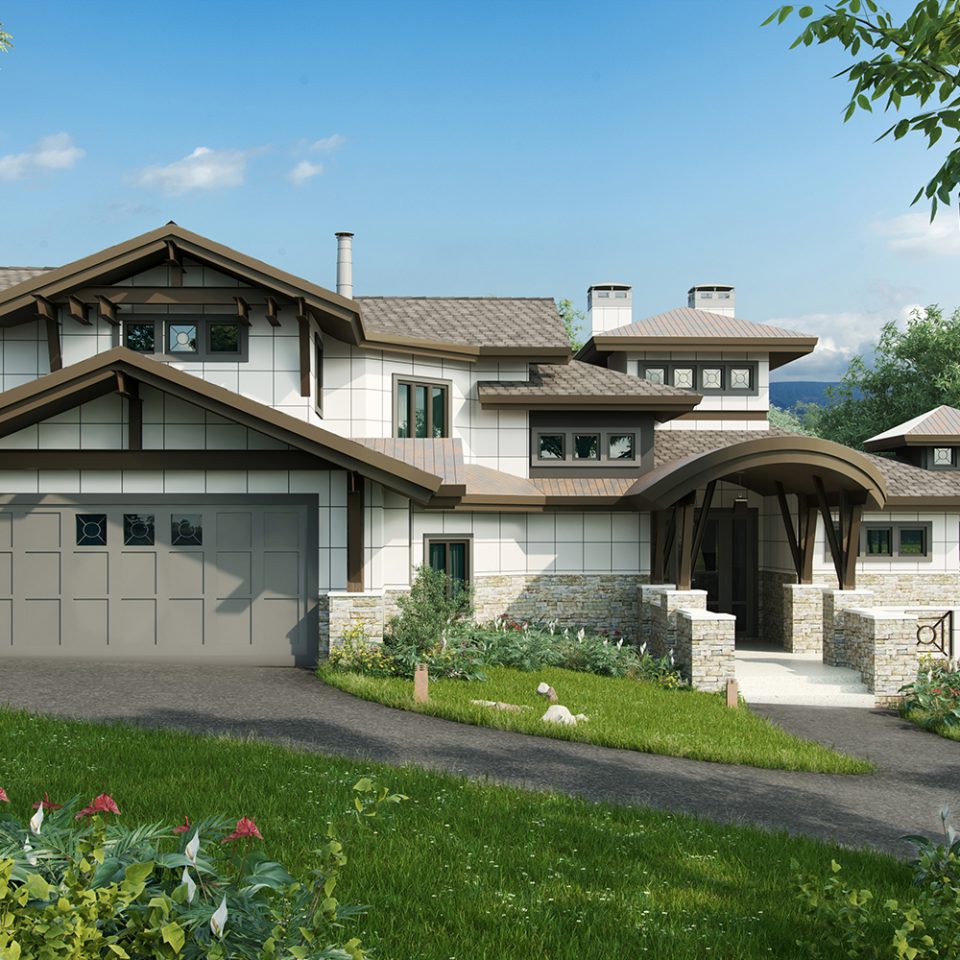 What is the average cost to add a second floor to your home?
The average cost of a second-floor addition in California is around $100,000, although this can vary greatly based on the size of the property, the materials used, and how complex the project is to complete. As a general rule, homeowners in California should expect to pay around $300-$700 for every square foot of their new second-floor addition.
Additional considerations that could further increase the costs involved with the project are; the installation, upgrading, and removal of electric or plumbing, exterior features such as decking or balconies, and changes to the existing foundations to help support the second floor.
Speak to SOD Home Group today to talk through your requirements and the possible options that are available for your property.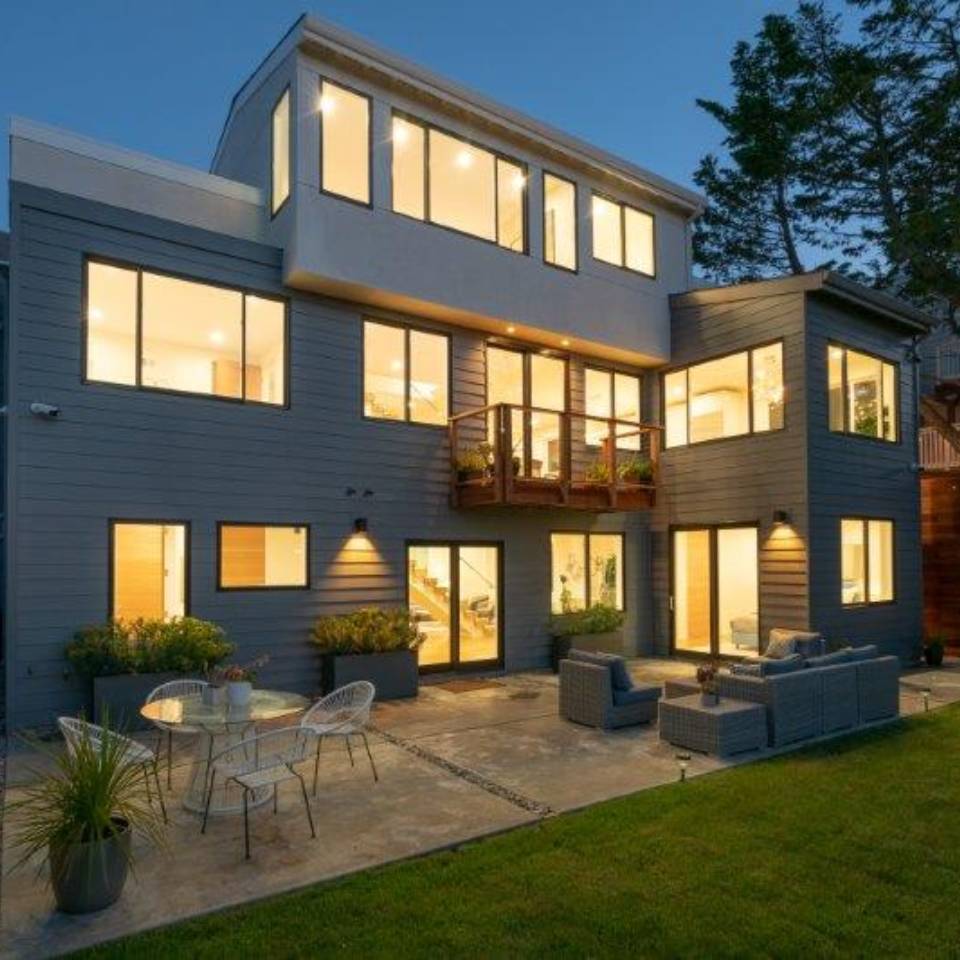 How to add a second floor to an existing house?
We have discussed your needs and we have looked at the costs, but it might be wise to discuss how to actually add a second floor to a house while ensuring a quick project turnaround, minimal disruption, and personalized service.
Well, the best way to achieve this is to trust your second-floor addition to a trusted custom home builder that has delivered the service across California, building a strong reputation amongst its clients.
SOD Home Group can deliver bespoke, custom homes from scratch, while also delivering full remodels of existing homes, including room and floor additions. Why go through the upheaval of moving home when a professional remodeling service can provide the extra space you need at less cost?
So, how will a custom home builder deliver your second-floor addition project?
The first option is to build the second floor from scratch, this would involve the full removal of the existing roof and the new story and new roof being built by the contractor.
Alternatively, the existing roof can be lifted off the house and stored until the new floor has been added. This roof can then be reinstalled.
A second floor could also be added to a smaller section of the house, instead of a full floor that covers all of the home's surface area. This home addition (or expansion) could be added above the garage, for example, increasing the size of your home with less disruption and smaller costs when compared to a full second-floor addition.
A modular design is the most cost-friendly and quickest way of adding a second floor to your house. These pre-built home additions can be fully customized and stacked on top of each other, resulting in an extremely efficient and speedy project turnaround.
We will go into more detail about modular homes in the next section.
House types, can you add a second floor to a modular home?
Modular home additions have seen a huge growth in popularity, especially in California, thanks to their simplicity and affordability. Owners of a single-story home can easily expand their available space with a pre-fabricated, modular home addition that can be custom-designed to be seamlessly installed, just as if it was built at the same time as the original story.
Benefits of a modular second-floor addition:
A modular floor addition can be designed and built-in around one-to-two months, perfectly customized to reflect your existing home.
Modular additions can be set up much quicker than a traditional home addition, with some installations completed in just a matter of days, minimizing disruption to your daily life.
Modular additions are extremely high quality and use durable materials, with 20% more lumber used in their construction when compared to many traditional builds.
Modular floor additions can also connect to the existing plumbing, further reducing costs and the project length.
10 questions to ask custom home builders before adding a second floor to your house
Can you provide an accurate estimate of how much the project will cost, including design, installation, and materials?
What building permits and paperwork will be required for this project to be completed?
Will everyone working on the project be fully licensed and have all the relevant safety certifications and insurance?
Is a modular addition a viable option for my current property?
What structural changes need to be made to my existing home to support a second-floor addition?
Will the second-floor addition require any changes to my existing foundations?
Will the project require any changes to my existing plumbing and electrics, and if so, how will this impact the cost and project delivery time?
Will I need to replace my roof?
What are my options to try and retain the existing design and style of my current home?
How disruptive will the project be to my daily life and can I remain in my home during the project?
Thank you for reading and we hope this has helped to answer any queries you may have about a second-floor addition project. For more details, please follow this link, or get in touch with SOD Group here.