The full guide to completing a house renovation if you live in Los Angeles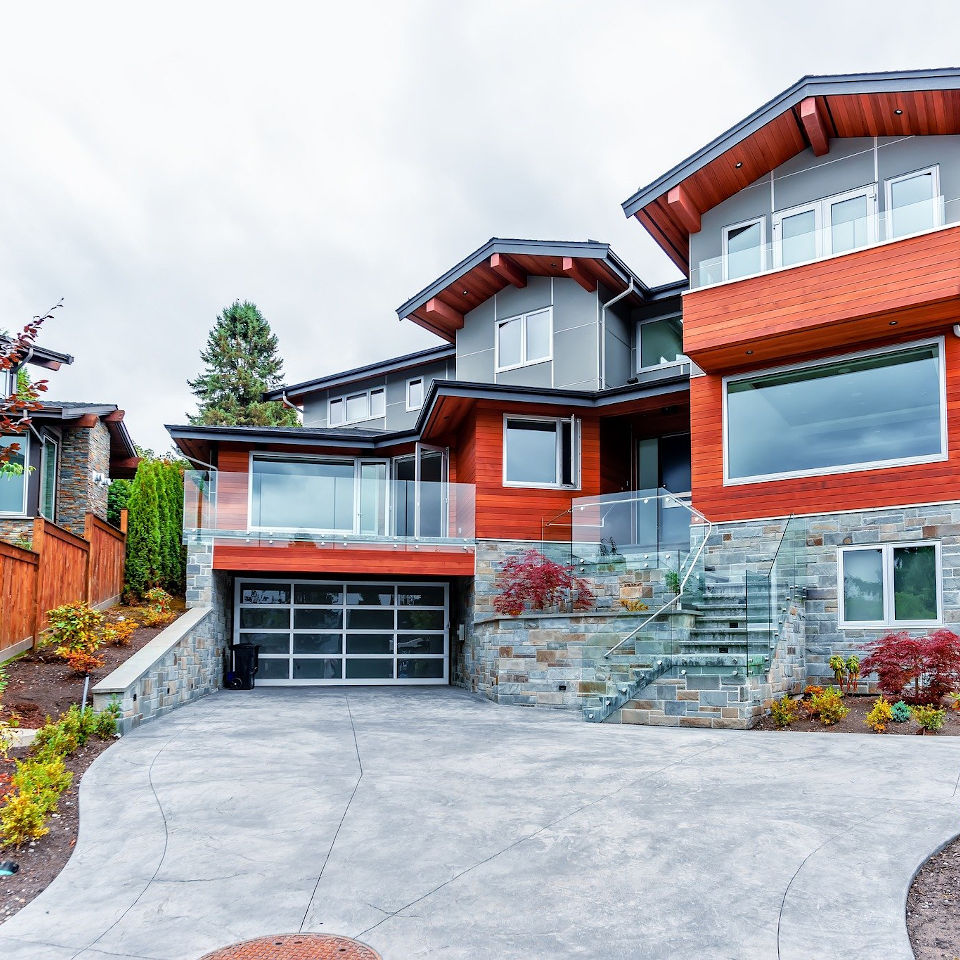 If you live in Los Angeles and are considering a house renovation then you may be wondering where to start, what costs are involved, and a host of other questions relating to such a project. A renovation is a big undertaking which is why understanding as much as possible before you begin making any plans is advised.
We will guide you through the ins and outs of a full house renovation if you live in Los Angeles, from start to finish. As trusted home remodelers working out of California since 2008, we have been there and done it, so we're more than happy to pass on our knowledge and expertise.
What does House renovation in Los Angeles involve?
There are a number of stages that need to be completed when renovating a home, from planning to completion. In this section, we will break down the process into 7 phases to give you an outline of what the project will entail.
Budgeting. Designing. Planning.

Budget – If the project is to go smoothly, then this stage is vital. You need to know exactly how much money you are able to spend, as well as set some money aside as a contingency should anything not go to plan. Costing should be broken down into individual components on a spreadsheet so they can be easily managed, this should include labor, materials, furniture, and anything else that will cost money during the project's lifespan.

Design – You should speak with an architect and an interior designer who can draw up detailed plans that should be adhered to. Deviating away from these plans can be problematic, resulting in unwanted delays and possibly additional costs.

Plans – Finally, you should make a thorough plan in terms of the timescale of the project and set deadlines for individual stages. The plan should also include when materials and fittings will be delivered when various contractors will be on-site, and when you may need to book a few nights in a hotel while major renovation work takes place.

Choose your Contractors

Choosing the perfect house renovation contractor can be a long-drawn-out process. However, the importance of this cannot be underestimated. The quality of the renovation work is completely dependent on your choice of contractor, so you must ensure they have the relevant experience, skills, and reliability before you make a hire.

When choosing a contractor you should use the checklist below to make sure you have considered everything.

Conduct online research to draw up a shortlist
Ask each contractor on your shortlist to provide a portfolio
Ask each contractor to provide references
Ask each contractor to provide the relevant certifications and licenses
Interview contractors about how they will deliver the project
Assess whether you will be able to get on with the contractor on a personal level

Discuss the Project with your chosen Contractor

Once you have decided on a contractor, it is time to meet up and discuss the project in depth to establish your requirements and how they will manage the project. Bring your design plan, budget plan, and time plan so they can be analyzed by the contractor, who can amend them accordingly if any of the details are unrealistic.

You can also discuss materials, as it is likely that your contractor may be able to source everything you need so you don't have to. Although this may not always be the case.

Once this stage has been completed, your contractor can then go away and make all the necessary arrangements.

Final Construction Meeting

Before any work begins you should arrange one final meeting with the project manager, contractors, and construction team who will carry out the work. This meeting is your chance to iron out any final details and make sure there are no loose ends.

Final Preparations

It is then time to get your house in order and make any final arrangements so your contractors can carry out the work easily. This can include removing furniture so they have enough room to work and perhaps making hotel reservations for when the more heavy-duty stages of the renovation are set to take place.

The Renovation

Any demolition work can now begin and the full renovation can commence. Your rooms will likely be covered in plastic sheets, windows and doors removed, and all manner of disruption is likely to take place.

Ensure you visit the site (your home) regularly to make sure everything is going smoothly. Constant communication with your contractor is key but try not to suffocate them with continuous questioning and observation.

Assess the work

When the work is completed, walk through the property with your contractor and assess the work, using your initial plans as a reference point to make sure everything is ticked off and the finished product matches the original design.

If you notice any mistakes or shoddy finishes, then speak with your contractor about how they will be rectified. Of course, not every detail will be apparent from a quick walk-through, so make arrangements with the contractor for a catch-up at a later date, once you have settled into your newly renovated home.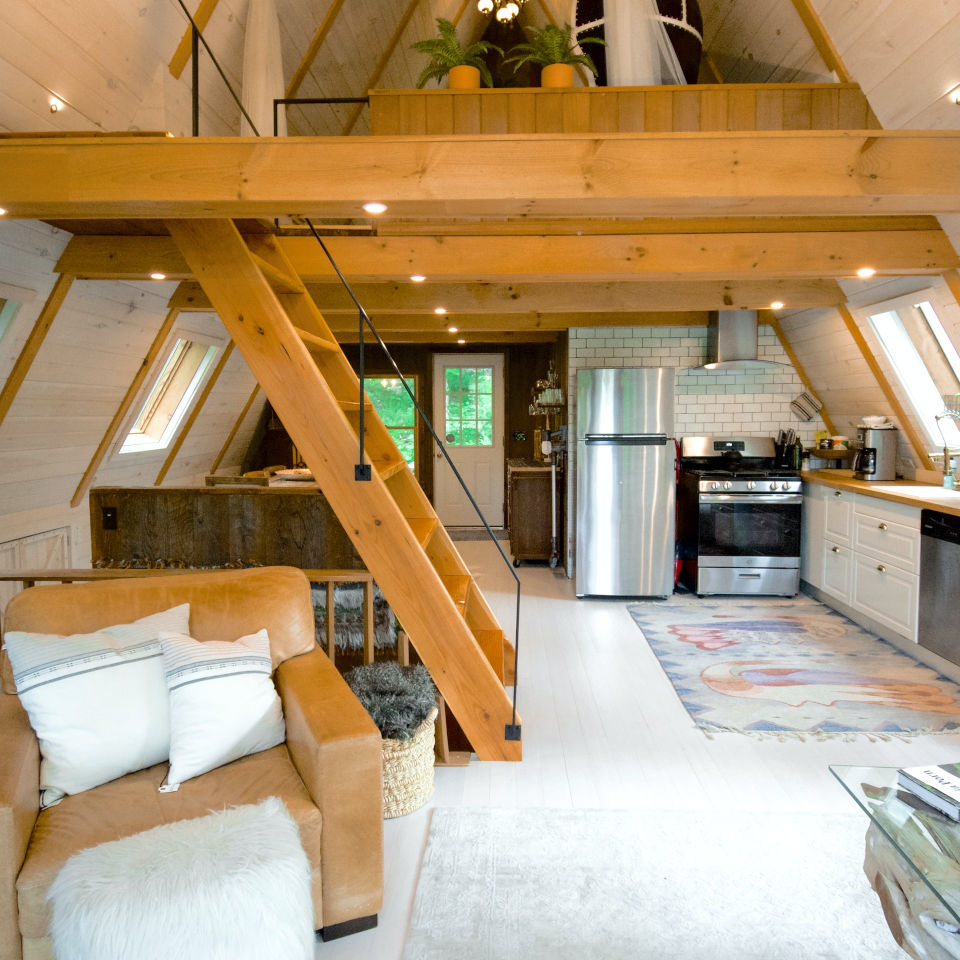 FAQs – Completing a House Renovation in Los Angeles
In the second part of this guide, we will answer several frequently asked questions (FAQs) regarding completing a house renovation in Los Angeles. Whether you are renovating an old house, a small house, or a new build, our answers should hopefully apply to any sort of project.
What is the first thing to do when renovating a house in LA?
Working out your budget is the first thing you should do before anything else when planning a home renovation in LA. Once you know exactly how much you will have to work with, everything else can fall into place.
If you are working with a modest budget then you may also want to look into applying for a home improvement loan to help pay for the more substantial remodeling jobs.
What is the correct order to renovate a House?
It does not matter what order you renovate each room of the house, whether you start with the bathroom, kitchen, or the exterior. But there is a correct order to tackle the project from a planning and management point of view.
Decide on a budget and how you will finance the project
Plan timescales, costings, materials, and designs
Select a contractor or contractors
Arrange meetings with your contractors and anyone else who will be involved
Remove furniture and anything that could be damaged during the renovation
Make preparations for you and your family during the project
Assess the work and discuss any fixes that may be required
How much does it cost to renovate a Home in Los Angeles?
Los Angeles is not amongst the cheapest of cities for completing renovation work but that is not to say that it cannot be done in an affordable way. In LA, a full home renovation is likely to cost between $100—$400+ per square foot.
Below is a list of estimated house renovation costs in California.
Kitchen – A mid-range kitchen remodel will usually cost around $50,000. A budget remodel around $27,000, and a high-end renovation could cost in excess of $100,000.
Bathroom – A budget bathroom remodel would likely cost between $15,000 – $25,000. Mid-range between $26,000 – $38,000, and high-end $50,000+.
Master Suite/ Bedroom – A full master suite remodel, including en-suite bathroom can cost over $150,000, rising up to $300,000+.
Accessory Dwelling Unit (ADU) – An Accessory Dwelling Unit conversion can cost around $50,000, while a fully constructed unit, from start to finish could cost over $150,000.
What permits will I need to renovate a house in Los Angeles?
Yes. According to Californian law, almost all home renovation projects require a building permit, especially if structural or demolition work is to take place.
Click here to find out more about the different building permits that are required in Los Angeles. 
How to find reliable House Renovation Contractors in Los Angeles?
You should conduct thorough research when selecting a contractor to complete your home renovation. Once you have shortlisted a number of potential contractors, you should then request portfolios, testimonials, and references from each to assess the quality of their work.
Ask each contractor about how they will complete the work and how the project will be managed to assess whether they are the right firm for you. It is also wise to choose a contractor that you feel you can have a good working relationship with.
You should also ensure that your chosen contractor offers a warranty and maintenance program.
Home Renovation Examples by the SOD Home Group team
Feel free to browse our case studies page to find a range of projects that we have completed across California, delighting customers with stunning end products that they can enjoy for years to come.
Get in touch with SOD Home Group today to find out how we can help with your next home renovation project.