The Ultimate Guide to Flooring in San Jose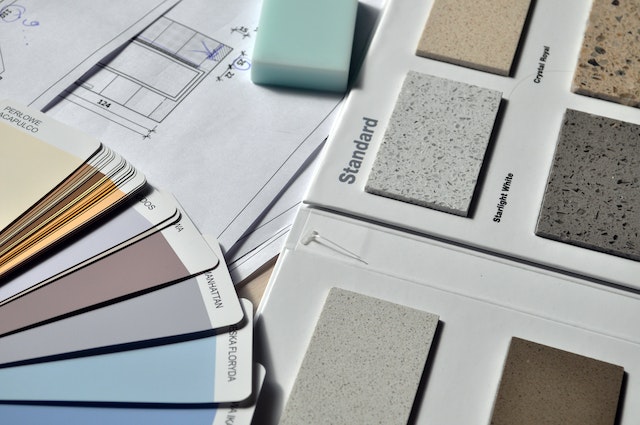 The flooring you use in your home has a major impact on the aesthetic of your interior and the comfort level of your rooms. That's why you will need to think carefully when you get new flooring or a flooring replacement. This article will go over your flooring options so you can choose the one that's right for you.
SOD Home Group flooring services have a variety of flooring options available. We will help you choose the one that's perfect for your home. Contact us for all your San Jose flooring needs.
What to Consider When Choosing Floors in San Jose
There are several things to think about when reviewing flooring options with your modern flooring services team. These include:
Durability: Durable flooring may be more expensive than other options, but it will make up for it with fewer maintenance costs and a reduced need for replacements.
Easy to Maintain: The flooring you choose should be easy to clean and repair if damage occurs.
Aesthetics: Work with flooring installation services to find the flooring that goes well with your home design.
Cost: It's important to stay within a budget, but keep in mind that less expensive flooring may result in added replacement and repair costs.
Eco-friendliness: In today's world there is a major focus on eco-friendliness. Many homeowners feel it's important to use flooring materials that are kind to the environment.
Should You Put the Same Flooring Throughout Your Home?
When working on a design with your flooring services San Jose company, you will want to think about whether you should put the same flooring throughout your home.
Consistent flooring can work well in open floor plans. It will provide a seamless look that can make the home look bigger.
However, you should also consider that different flooring may be more suitable for certain areas of the home. For example, hardwood flooring services are great for the living room as hardwood is low maintenance, contemporary and attractive.
But in the bedroom, you may prefer a soft carpet that quiets the atmosphere and is warm on your feet. You may opt for a vinyl material in the kitchen as it will hold up well if it gets wet or dirty.
What are the Disadvantages of Laminate Flooring?
One consideration you will need to take is whether you want to get a laminate flooring company to install laminate flooring in your home.
Laminate is a popular flooring option as it's affordable, resilient, attractive, easy to install, and easy to maintain. However, it comes with some disadvantages as follows:
It Can't Be Refinished: While most types of flooring can be sanded and refinished to look like new, laminate flooring is made up of layers that can't be sanded down. Doing so will minimize the resilience of the material and destroy its top photographic layer.
It Doesn't Hold Up Well to Moisture: Laminate flooring does not hold up well to moisture and therefore, is not suitable for bathrooms and kitchens.
Fake Appearance: Laminate flooring can be made to look like wood and stone. But if you examine it closely, you may find a somewhat 'fake' appearance.
Chemicals Present: The material may contain chemicals meaning it is not the most eco-friendly option.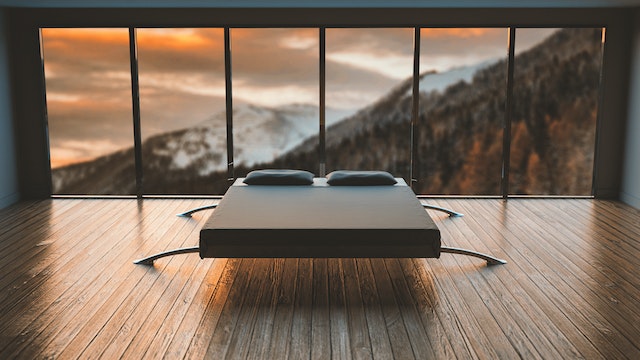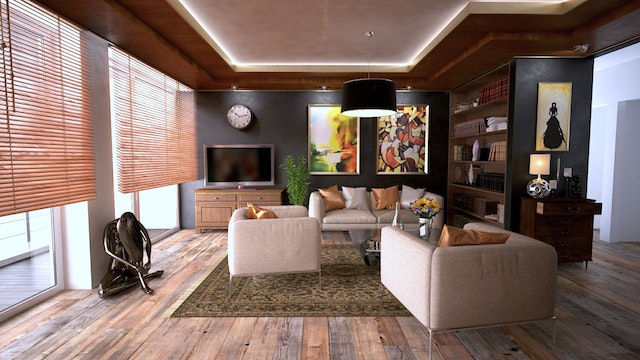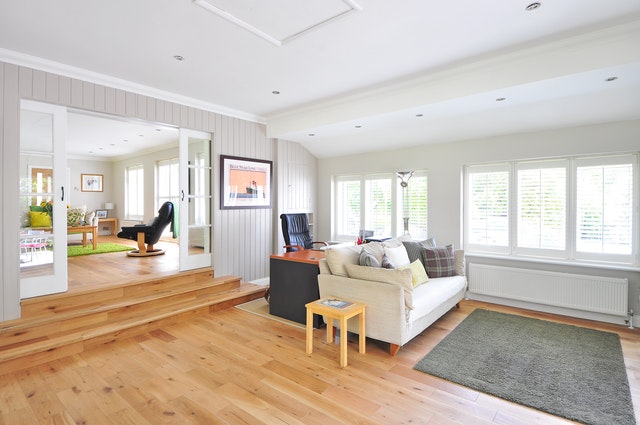 How Do You Transition Your Flooring Between Rooms?
The type of transition you use between rooms will depend on the materials you are transitioning between. Here are some guidelines that will help you decide which transition is best.
Similar Flooring: If the types of flooring you are transitioning between are similar, i.e., the same material and/or a similar height, your flooring installation services may not even need to include a transition strip. However, for the purpose of aesthetics, you may install a small one that's not very noticeable.
Different Types of Flooring: if you are dealing with different types of flooring, a visible transition strip will be best. It will alert people there is a transition which is especially useful if the types of flooring you are using are different heights.
What are the Most Popular Types of Flooring in San Jose Homes Today?
The most popular type of flooring in San Jose homes is hardwood. People love it because it's easy to maintain, it looks terrific, and it's an eco-friendly choice. It is the one wood flooring services will install most often.
Other popular flooring types include laminate, carpet, luxury vinyl, and tile.
Is Vinyl Flooring Better Than Laminate?
Vinyl flooring and laminate flooring have many similarities. However, vinyl stands out as it holds up better to moisture and humidity. This makes it a better choice for bathrooms and kitchens. It also makes it easier to clean via wet mopping.
What Flooring is Eco-Friendly?
There are several types of flooring that are eco-friendly. Here are some popular options to choose from.
Bamboo: Bamboo is a biodegradable material sourced from fast-growing trees making it a popular eco-friendly flooring choice.
Cork: Cork is sourced from a tree bark that grows back quickly making it a highly renewable material. It can also be recycled.
Engineered Hardwood: Engineered hardwood is made from real wood and has a plywood core that makes it extremely durable. It also has very low VOC content.
Linoleum: Linoleum is a sustainable flooring choice as it's made from all-natural materials like tree resin, linseed oil, and cork dust. It's also highly durable.
Finding the right flooring for your new construction or home remodel can be challenging. SOD Home Group will make it a breeze.
SOD Home Group will be there every step of the way seeing to all your building, remodeling, interior design, and landscaping needs. We will help you find the best flooring services in San Jose and see to it that you choose the type of flooring that works best in all your rooms. Our experience will allow you to transform your home into the home of your dreams.
Contact SOD Home Group for the very best in home design. We promise you will be happy with the service we provide.