10 Things to Consider Before You Start Remodeling Your Bathroom
If you are planning a comprehensive renovation, or just want to add elements of novelty to the interior, you will need some tips for remodeling the bathroom. A skilled contractor can transform your bathroom into a relaxing, beautiful space.
In this article, we will look at the main mistakes that can prevent you from having a beautiful, comfortable bathroom. Remodeling a bathroom is an expensive endeavor, so you need to be sure that the bathroom will bring you pleasure after the renovation. While a separate bathtub or a sleek tile can make your heartbeat a little faster, it is the location of the bathroom elements that largely determines how good your bathroom will look.
In order for the bathroom remodeling project to be a success, you need to correctly approach the planning of the stages of your renovation project. Few of the novice builders suspect that if you start any repair of any room without a plan, then, most likely, nothing good will come of this undertaking. As the ancient engineers said, the plan is the head of everything. Therefore, before you start implementing your ideas in the bathroom, break your ideas into implementation stages, and outline each one clearly.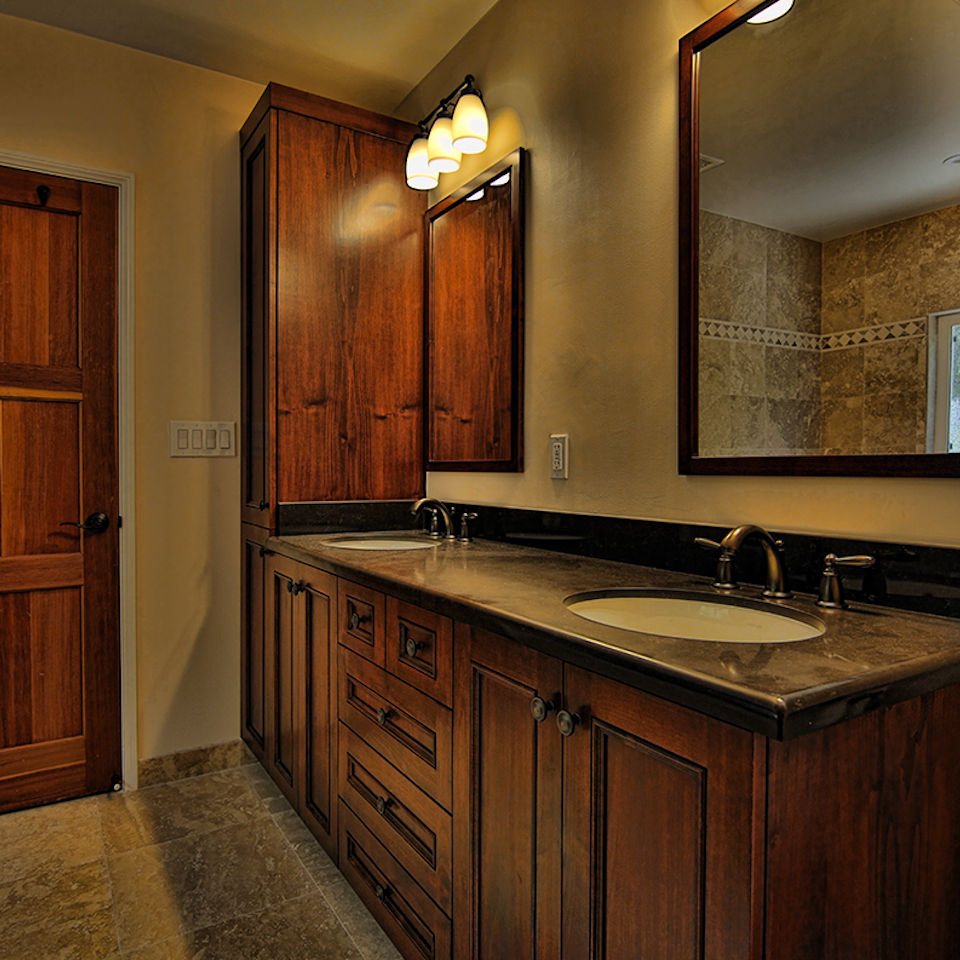 What is a renovation from scratch?
When they talk about renovating from scratch, they mean all stages of work in the bathroom:
replacement or connection of sewer and water pipes of cold and hot supply;

electrician distribution on walls and ceilings;

wall decoration from base to finish;

floor work from screed to finishing layer;

ceiling decoration;

plumbing installation;

connection of mixers and household appliances;

ventilation system;

installation of the door;

installation of bathroom furniture.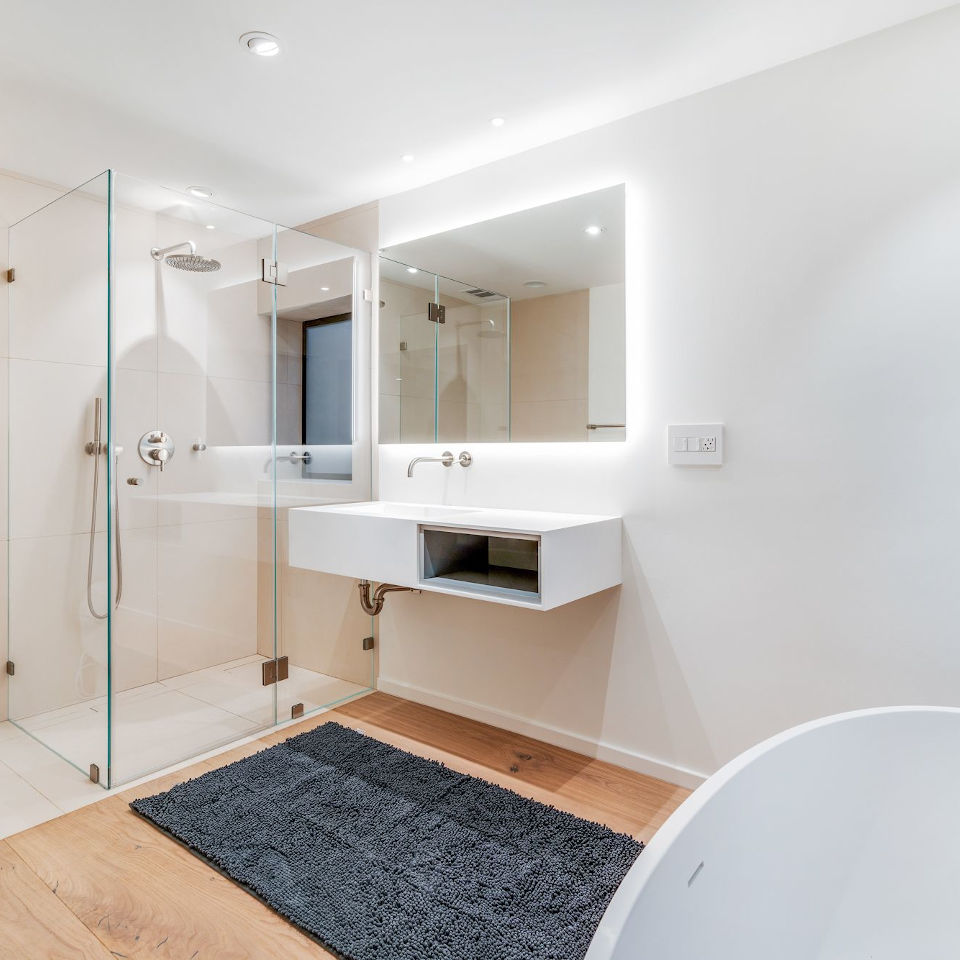 10 design tips to remodeling bathrooms
As with any home remodeling, it's not about how big it is, it's about how big it looks.
Use a corner sink. In very small bathrooms, a corner sink can be a great space-saving option. Even a pedestal sink can be difficult to fit in a very small bathroom.

Use a shower curtain or sliding shower door. Shower doors that swing on hinges may not work in small bathrooms. Instead, use a shower curtain or glass shower door that slides over the rails.

Choose a dressing table with rounded corners. In confined spaces, a sink with sharp corners can be dangerous. A vanity with rounded corners can prevent bruised thighs.

Slide the stand over the toilet. The little extra counter space created when a vanity extends over an adjacent toilet can be surprisingly effective.

Use large-scale patterns. Large squares, wide stripes, and other large patterns can trick the eye and make the space look bigger.

Mirror the wall. In a confined space, placing a wall-to-wall mirror behind a dressing table can help two people use it at the same time.

Install the heated towel rail on the door. If space is limited, install a towel rail on the shower door or the back of your front door to keep towels close at hand.

Select a sink with a drain. When installed on a wall, the low profile of the gutter frees up floor space for storage.

Use a dressing table with open shelves. Open shelves allow you to store things without hinged doors that can get in the way of a small bathroom.

Use a wall-mounted mixer. Mounting the faucet on the wall allows for a smaller vanity, which helps free up space in a small bathroom.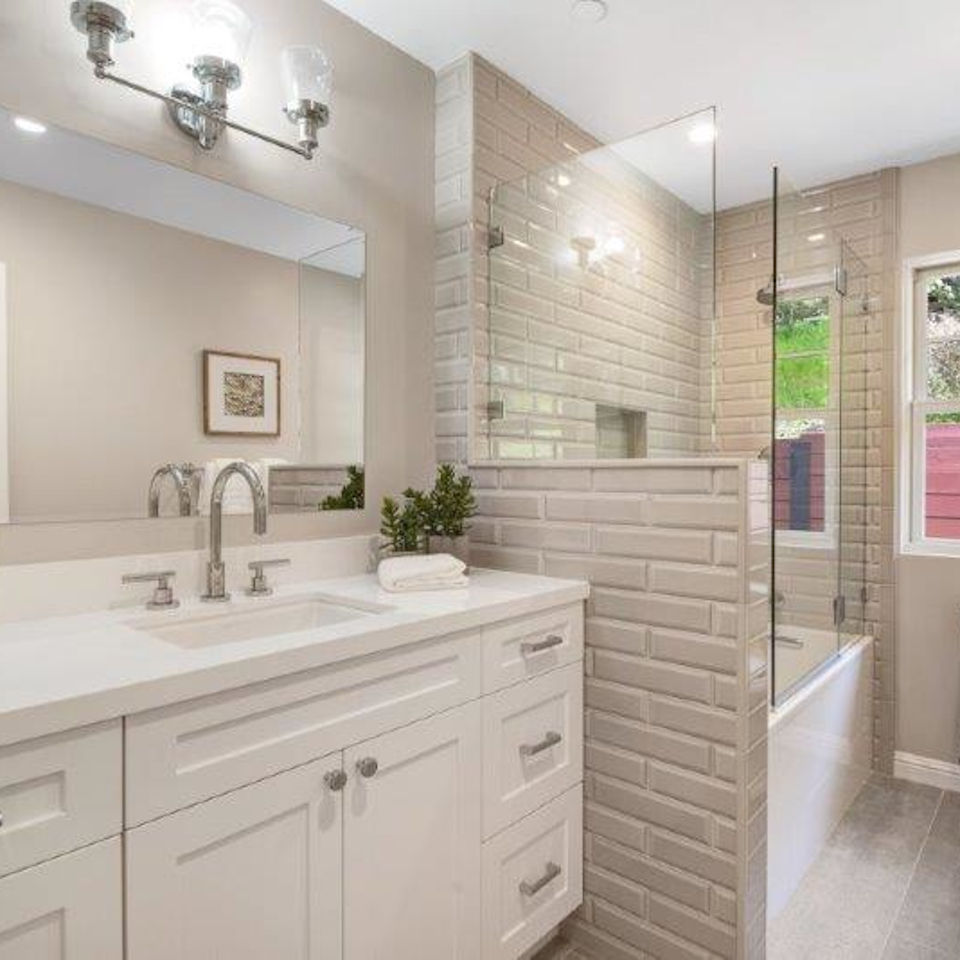 Consider the following features:
The color palette of the walls affects the perceived lighting of the room. Light colors are better suited for the bathroom, making it brighter.
For the ceiling, it is better to use stretch ceilings, which will not lose their appearance if suddenly you are flooded by neighbors from above. Today, plasterboard ceilings are not very popular. They can only be installed in a well-ventilated room.
Create a small door in the tile so that you can get to the bath in case of breakage.
Corner placement of the bathtub is a must for a small room. If the bathroom is large, then there are no specific constraints.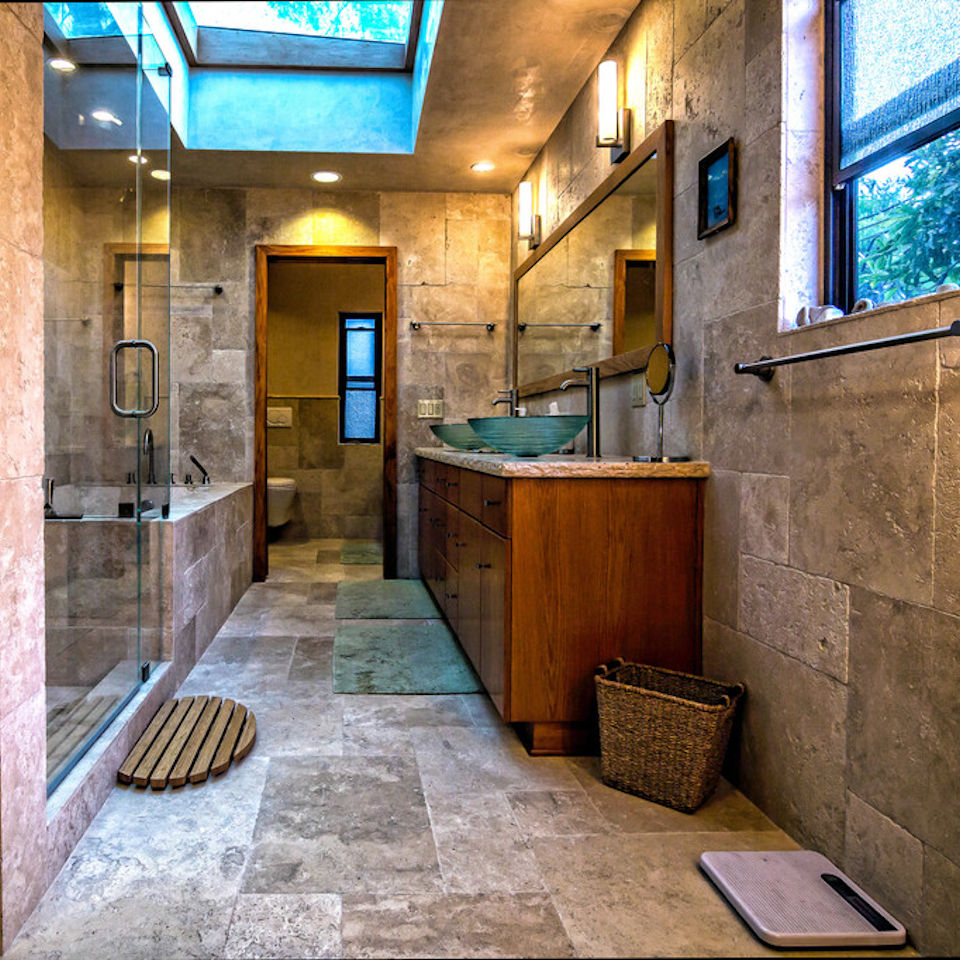 Prices and costs
The main question that arises before renovating a bathroom is where to start. Experts of bathroom remodeling in Encino recommend starting with planning the budget. It is necessary to designate the upper price bar for finishing materials since all expenses will fall on them. Having a rough estimate will avoid unnecessary expenses.
SOD Home Group, inspired by quality craftsmanship, assembled a premier team of experienced builders, subcontractors, and project managers to deliver one-of-a-kind homes.
Sequence of work
The correct sequence of any remodeling project is the key to its quality. All work is carried out in several stages. To begin with, the old finish and pipes are dismantled in the room, all unnecessary items are removed. Then, the surfaces of the walls and floor are leveled. After that, the team moves on to marking up communications. The layout of the electrical and ventilation as well as any pipes and sewage location changes should be thought out in advance. Lastly, decorations are made and the furniture, plumbing and appliances are installed.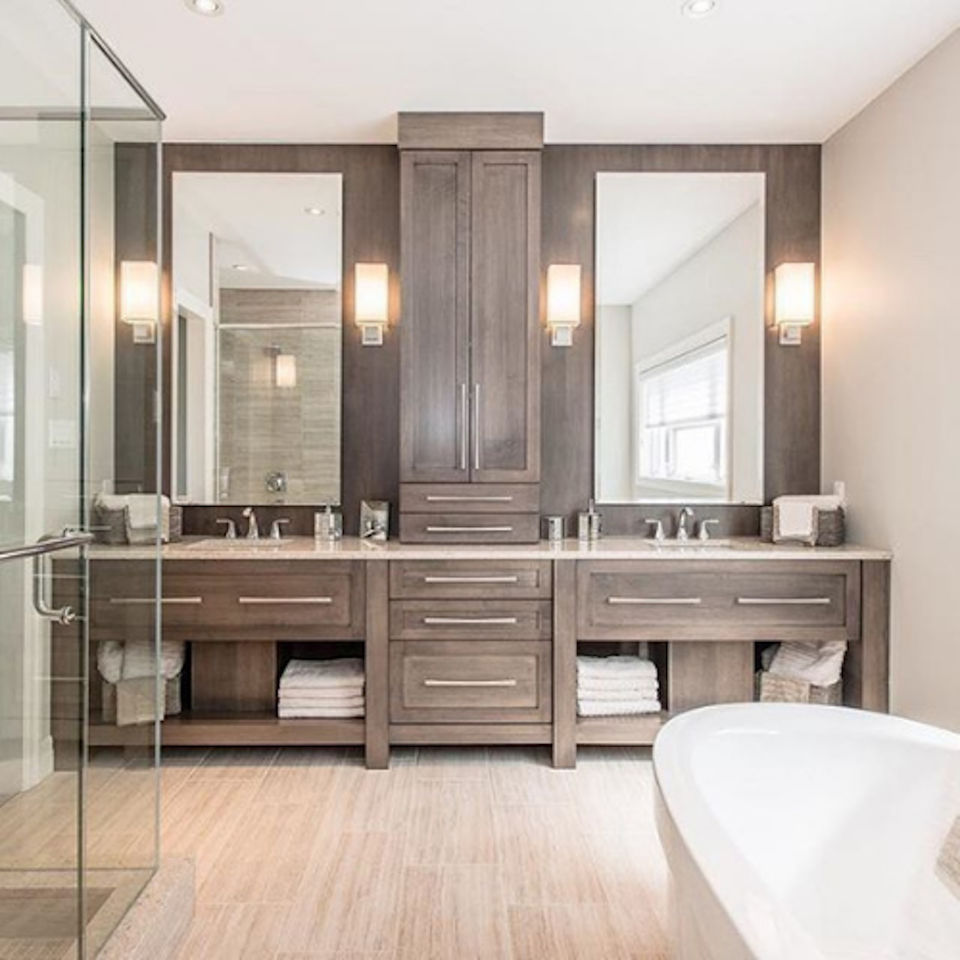 Features of the arrangement
The design of a small bathroom requires a special approach because when designing it, it is necessary to take into account not only the dimensions but also the specifics of the use of the room. Here is the list of the most important principles to consider:
Visual increase in space. If you cannot physically increase the size of the room, resort to visual techniques: reflective surfaces, light shades, etc.
Minimalistic design. In a small room, it is recommended to avoid visual noise in decoration and storage areas. The less-is-more principle works flawlessly.
Ergonomics. Trying to save every centimeter of space, do not forget about the bathroom addition – rules of ergonomics: for example, you should leave free space in front of the sink, as well as in front of the shower stall.
Ventilation. The smaller the bathroom, the worse the air circulation in it – a small bathroom must have a powerful ventilation system.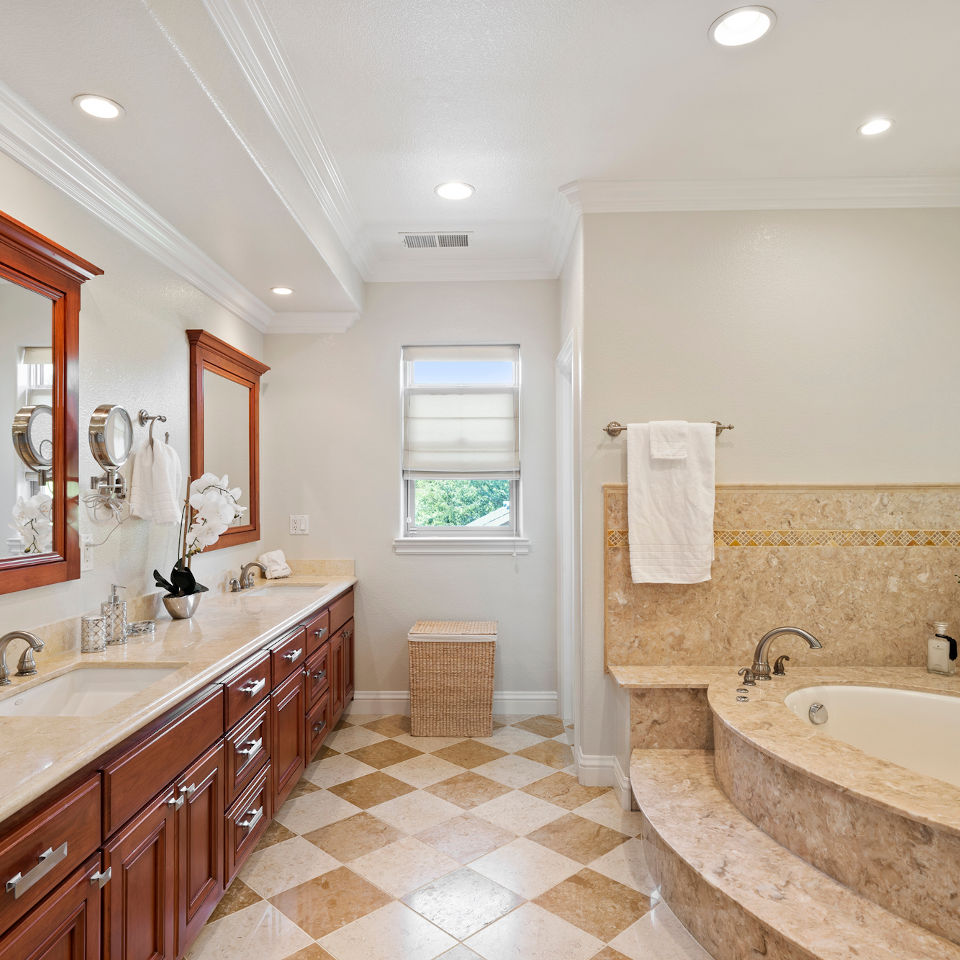 How Do I Find The Best Remodeling Company?
The choice of whether to do the work yourself or hire professionals in bathroom remodeling (general contractor or managing your own subcontractors) will, of course, depend on your assessment of your own skills, but also on your budget and your schedule. If you have limited DIY skills and a small bathroom is the only one you have, then getting it done quickly and correctly is well worth the extra cost of hiring a professional, even if it requires taking out a loan.
SOD has a proven track record of success in building bathrooms for customers that are both beautiful and functional. Whether you want to make your new house a home or you need a bathroom remodeling that meets your current needs, SOD Home Group can help!
So, to learn more about Reborn Bath Solutions and how our skilled team can remodel a bathroom in your California home, you can contact us today.
For More Information Click Here