Top 10 Bathroom Renovation Ideas in San Jose
California has become a hotbed for home renovation projects in recent years, as homeowners look to add value to their homes and capitalize on rising property markets. One way to increase the value of your property is by completing a bathroom renovation to enlarge, modernize, or add more luxury to your existing space.
As a specialist project, it is always recommended to trust an experienced contractor to handle such a multi-faceted job. However, working with the designer, you can have as much or as little input as you like, so you can add a touch of personality to your bathroom.
In this article, we have listed our Top 10 Bathroom Renovation Ideas in San Jose, taking influence from the trends we have seen across California to create stunning bathrooms that will remain stylish and modern for years to come.
Before we get into our top 10 tips and ideas for a bathroom design and renovation, let's answer a few popular queries with a quick FAQ.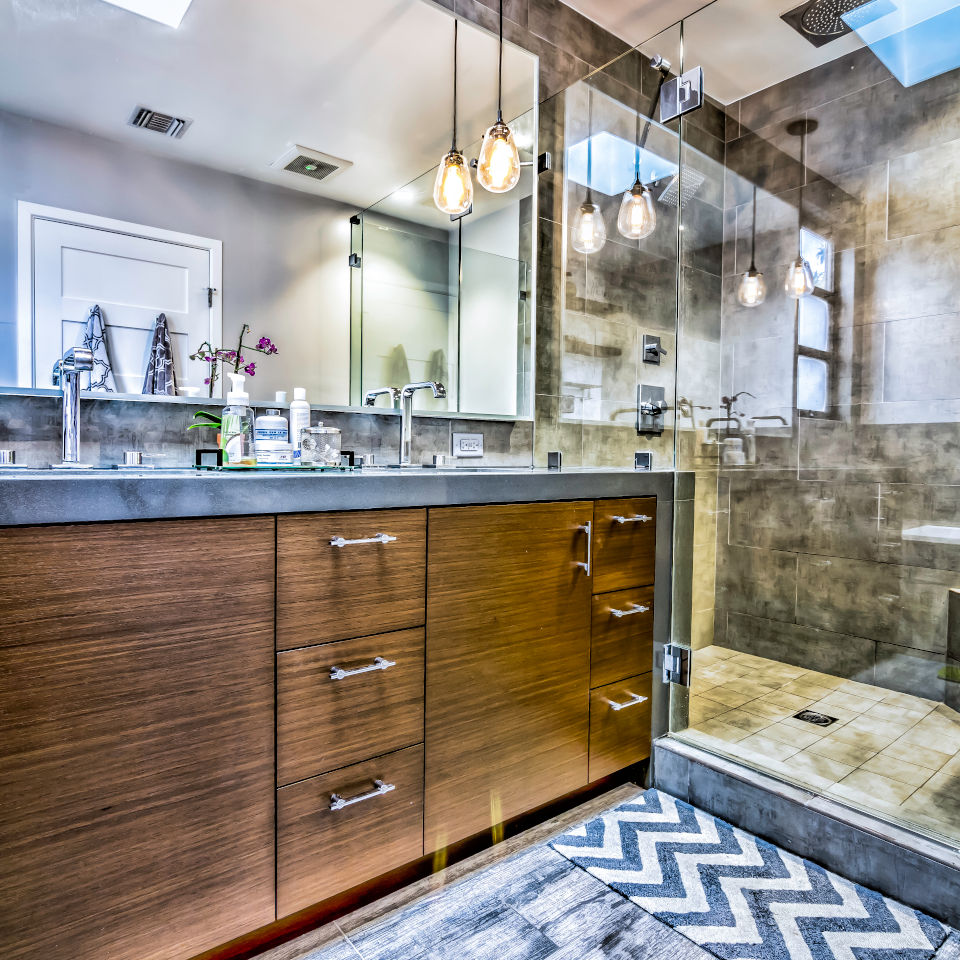 How much does a bathroom remodel cost in California?
The cost of a bathroom remodeling project can vary greatly but most online searches will give you a rough estimate of between $10,000 – $15,000 for the cost of a bathroom remodel in California… although this should probably be taken with a pinch of salt.
The room's size, the renovation's scale, additional plumbing, the quality of materials, fittings, and finishes, the number of contractors working on the job, and factors that could delay the project can all combine to skew the figures. As such, putting a ballpark figure on any home renovation project is quite futile.
The best way to understand the potential cost of bathroom remodels is by contacting a professional who can provide a quote based on the details provided.
Click here to get in touch with a remodeling contractor to discuss your requirements.
How long will a bathroom renovation project take?
Again, this would decide on the size of the bathroom and the extent of the renovation. That being said, it would be sensible to set a rough project completion date of around three weeks, possibly stretching to over four weeks if no work is to be completed at weekends.
How often should you remodel your bathroom?
As a general rule and taking into account the lifespan of bathroom fittings, new trends, and changes to styles and fittings, it is recommended to refinish your bathroom every four to five years.
However, with a professional fitting that is built to last with high-quality materials, you may not need to remodel your bathroom for another 15-20 years. Investing in a full remodel will obviously require a financial outlay, but a new, modern bathroom can add significant value to your home which we will discuss next.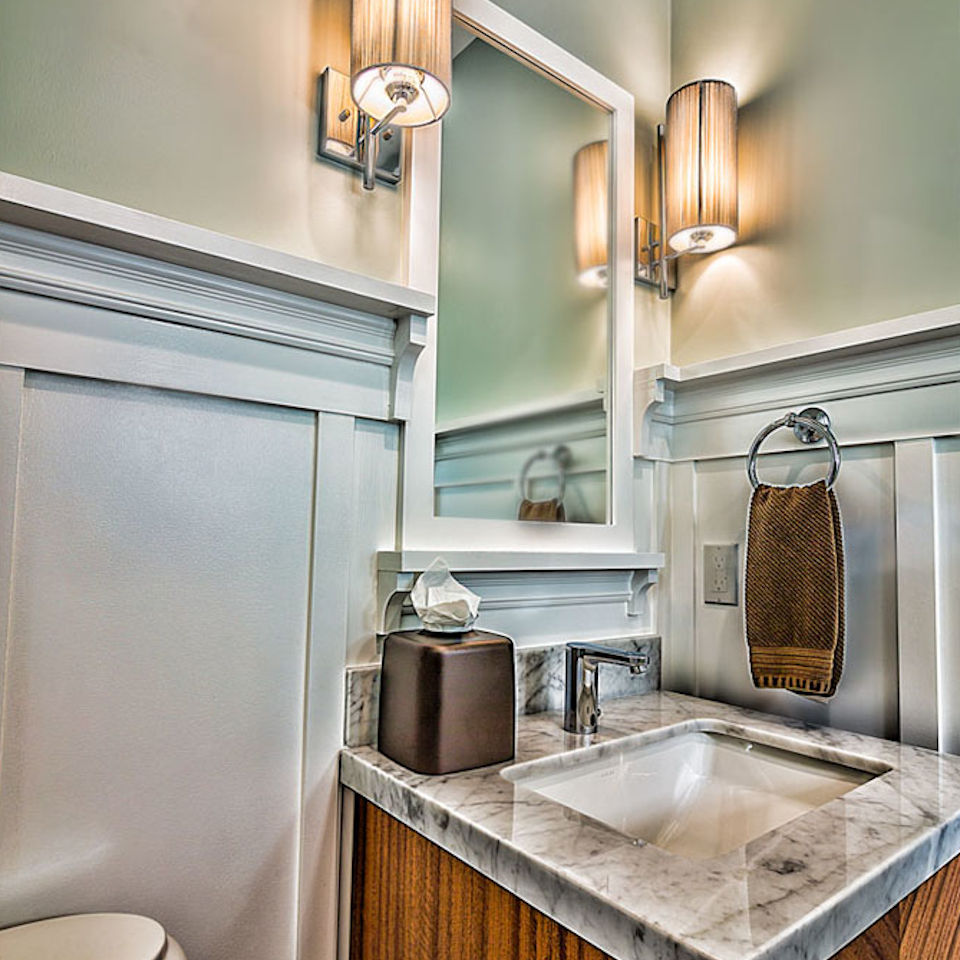 Can a bathroom renovation add value to your home?
This answer is pretty easy… Yes.
Most home remodeling projects will add value to your home, and a bathroom renovation is no different. In fact, it can offer one of the best returns on investment of any project, especially if you are creating a larger bathroom with a full-length bath or perhaps a second bathroom to service a larger family.
If you are considering a bathroom addition in San Jose, this could be a great investment to benefit from increasing market prices.
Our Top 10 Ideas for the perfect bathroom renovation
Invest in a modern toilet system
Many modern bathrooms feature a toilet with a hidden tank, giving the room a sleeker and more minimalist look. A hidden tank involves the water storage tank being mounted inside the wall so it is not visible and the toilet itself is set to further back. This can help to create more floor space in smaller bathrooms, as well as helping to complement a contemporary bathroom design.
However, it is worth bearing in mind that having the tank mounted inside the wall makes it difficult to access if maintenance is required.
Another eco-friendly option is a low-flow toilet which uses minimal water for each flush, resulting in less water waste and lower bills.
Recessed shelving and cabinets
Maintain a modern look and give your bathroom a more spacious feel with recessed shelves and cabinets to store your everyday items. This can be a simple feature to add when using a professional bathroom remodeler, but it can be an effective option for providing storage without impacting space.
Textured tiles on the shower floor
Not only are textured tiles on the shower floor safer and practical, helping to prevent any slips but they can also create a nice contrast to the rest of the room if the tiles use bold colors or striking patterns. A plastic floor in the shower can look a little dated, resulting in a slip hazard when it becomes wet.
A dimmer allows you to alternate your lighting to provide full illumination when needed and softer ambient lighting when taking a bath – setting different moods and offering flexibility.
Additional lights can also be placed around mirrors or within recessed spaces to provide spotlighting for specific needs, such as when you are shaving, brushing your teeth, or applying makeup. Most modern bathrooms have moved away from a sterile central light and instead favor lighting options specific to different tasks.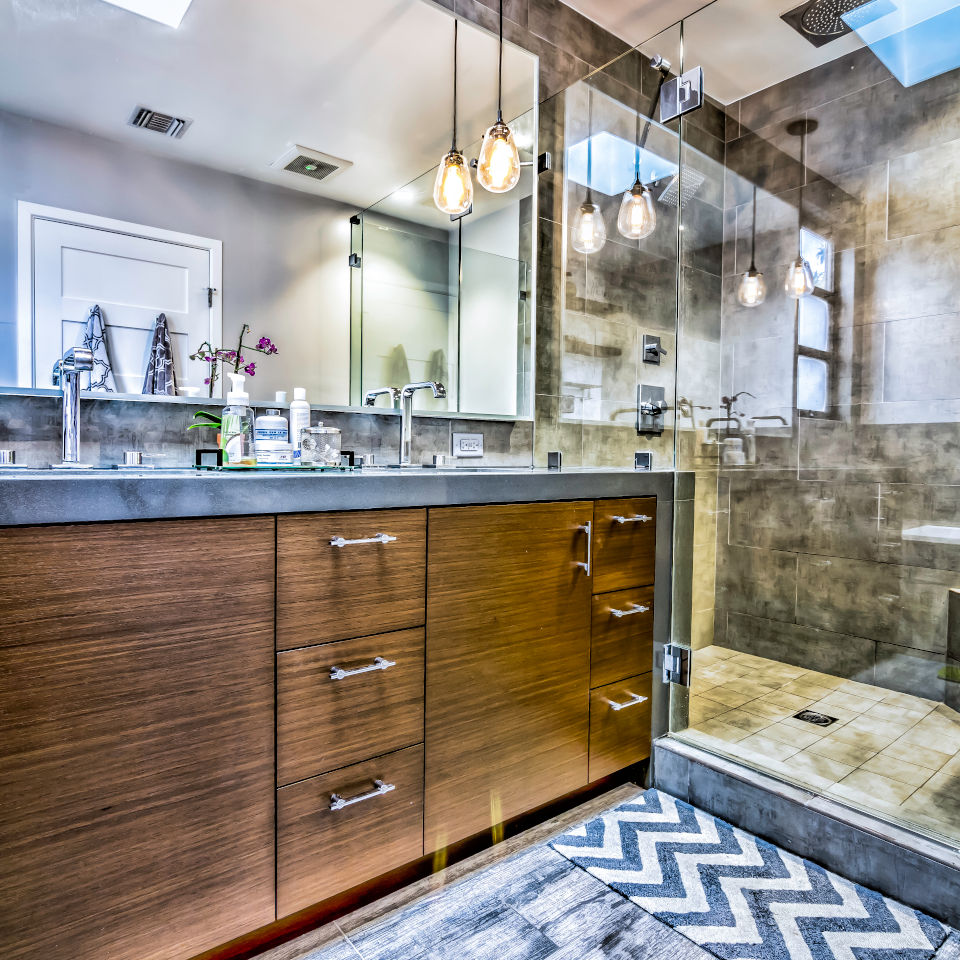 Using neutral colors for your sink, toilet, shower, and bathtub can help maintain a contemporary look that always stays in style, making it easier to sell your home further down the line. Textures, patterns, and bolder colors can be added to other parts of the bathroom to provide a bit of flair.
A bathtub can take up the majority of the bathroom but for many smaller properties and for people who lead a busy lifestyle, it is not always needed, with a walk-in shower, or steam room deemed as a preferable option. Of course, it will be argued by many real estate agents that a bathtub adds value to your home, but if you are not planning on selling up any time soon, a 'bathless' bathroom may suit your needs.
If you are planning a full bathroom remodel, including the floors, installing heated flooring could be something you won't regret. Heated floors are not as expensive as you might think and are another easy way of adding value to your home. In addition, heated floors are also very cost-effective compared to traditional central heating.
A welcoming, heated floor on a cold morning is worth every penny.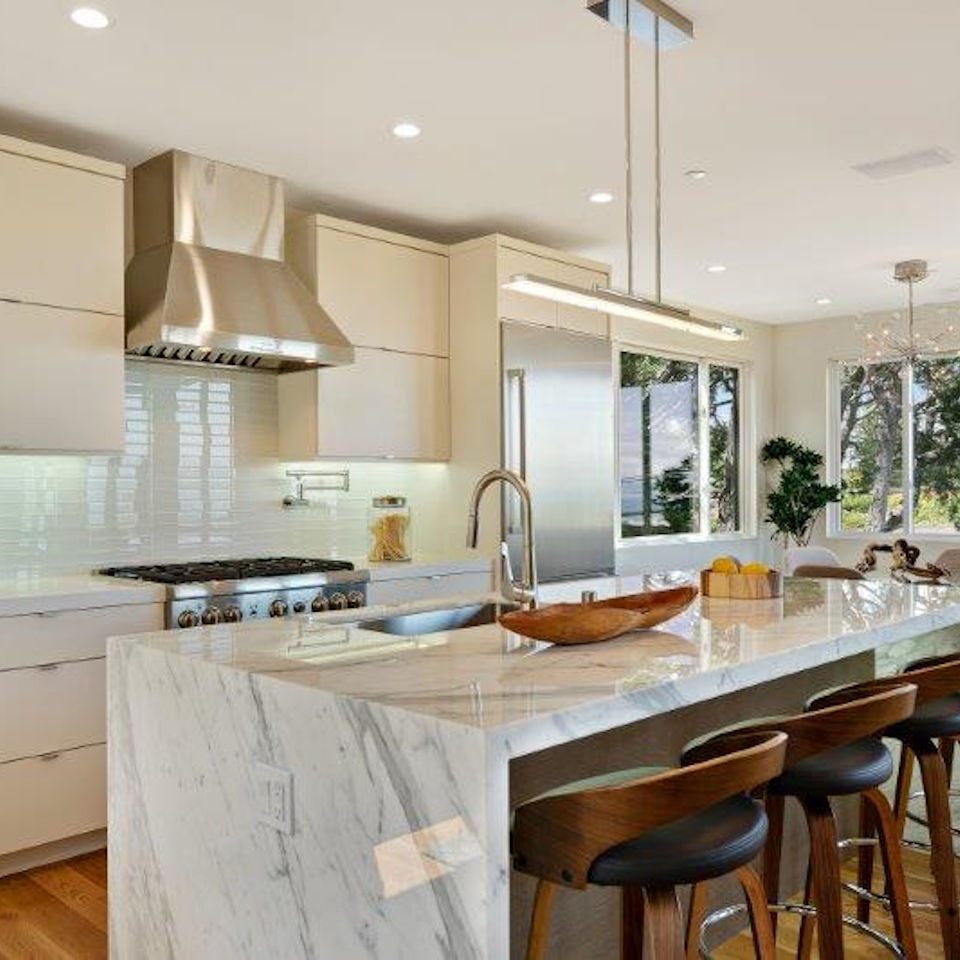 A necessary consideration in a State as humid as California, adding a simple ventilation system, or a fan can help your bathroom stay fresh and avoid unwanted odors, or issues such as mold.
These low-flow showers are not only relaxing, but they are also more cost-effective than unnecessary power showers, which waste a lot of water. A low-flow rainfall shower can save hundreds, if not thousands of gallons annually.
Investing in a brand new, stylish bathroom and then cluttering it with various accessories and products is not ideal. Therefore, it is wise to think about storage options in the design process, so this clutter can be hidden out of view.
For more information on the various bathroom renovation options available, contact SOD Home Group for a consultation and find out how you can create your dream bathroom.