Gutter Installation
Making sure that your gutter installation can withstand the elements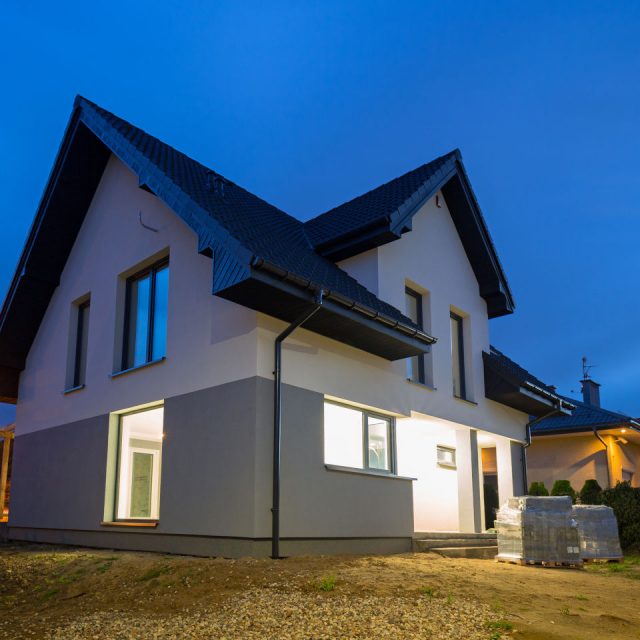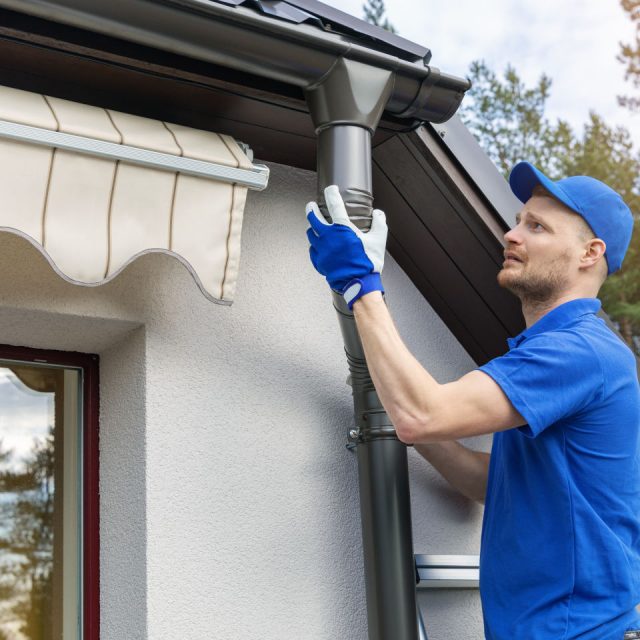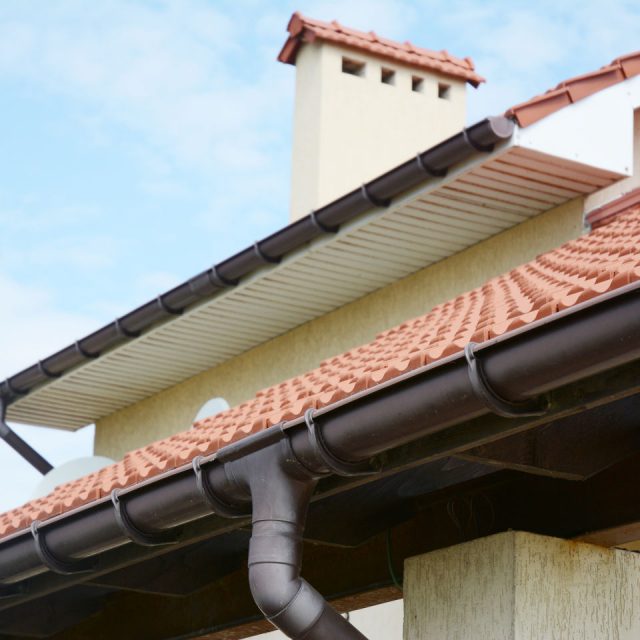 As one of the most important elements of a roofing system able to withstand the outside factors, gutters are unsung heroes that assure the optimum transition of water from roof to ground. Often disregarded till the last, a well-executed gutter installation plays an essential role in any roofing system, making the difference between a roof that just looks good, and a roof that looks good and also stands the test of time.
Our
Awards
Save Tens of Thousands of Dollars with Home Maintenance
Get a Glimpse into our trade secrets
Top gutter installation tips from SOD
Gutters are functional roof elements that prove essential in terms of coping with weather factors.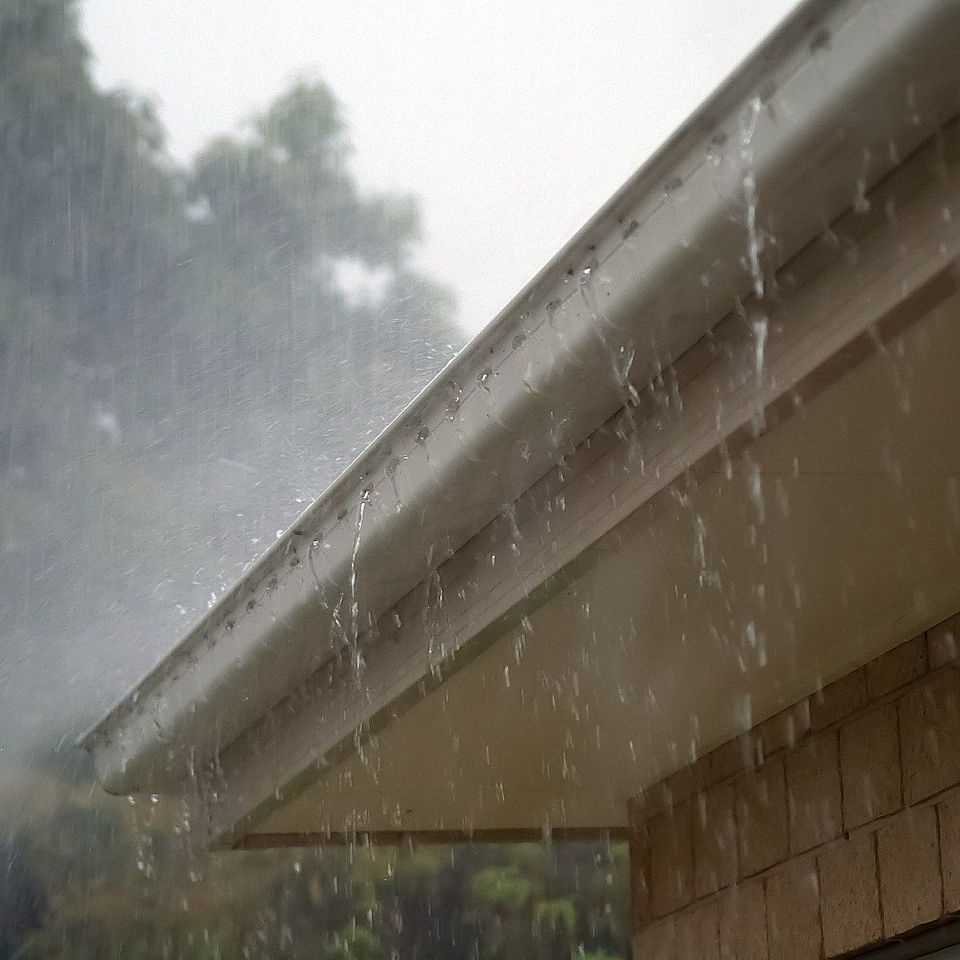 A gutter replacement is the type of essential home improvement that is overlooked by many, but that can have serious consequences on your custom home if done too late.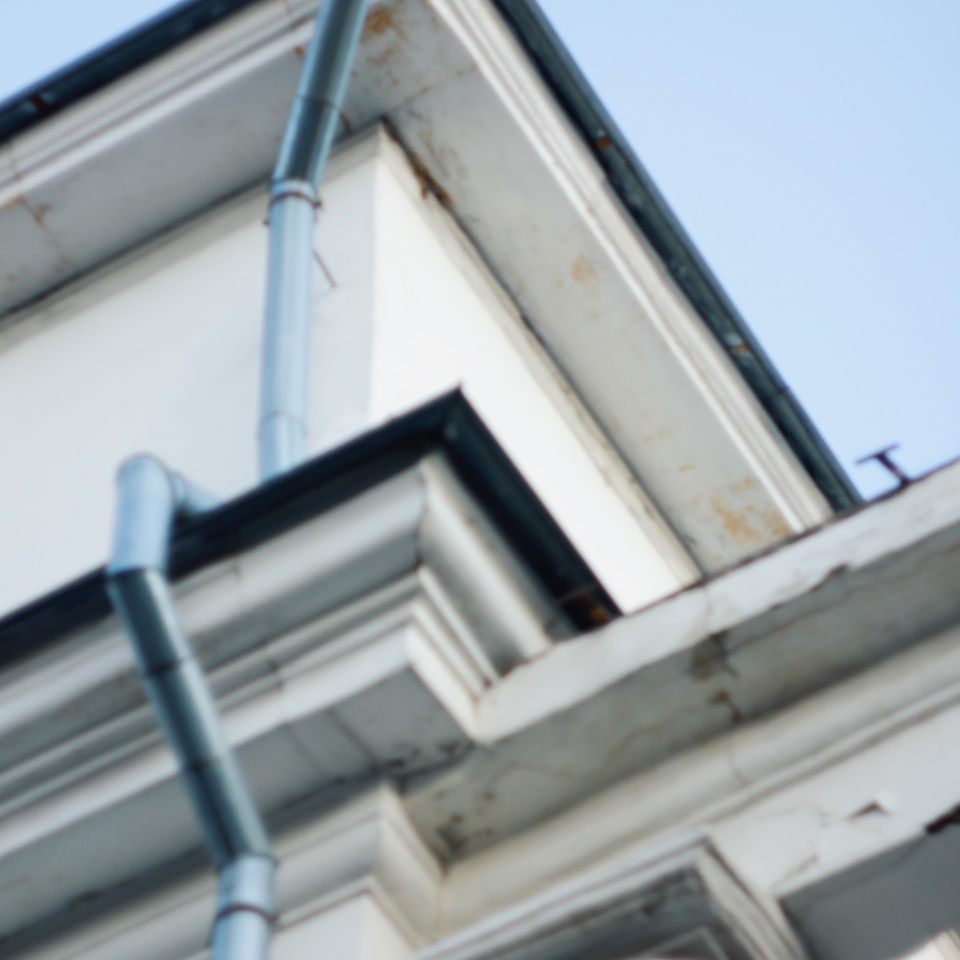 So before it becomes a bigger issue, plan to have your roofing system in top condition by installing new rain gutters, which will keep water, ice, as well as small debris away from your walls and roof.
Here's what you need to know before starting your gutter installation:
Plan your gutter installation in advance
Before installing the rain gutters, you need to decide first on the downspouts location, count the needed numbers of end corners and end caps, as well as measure the height of the downspouts.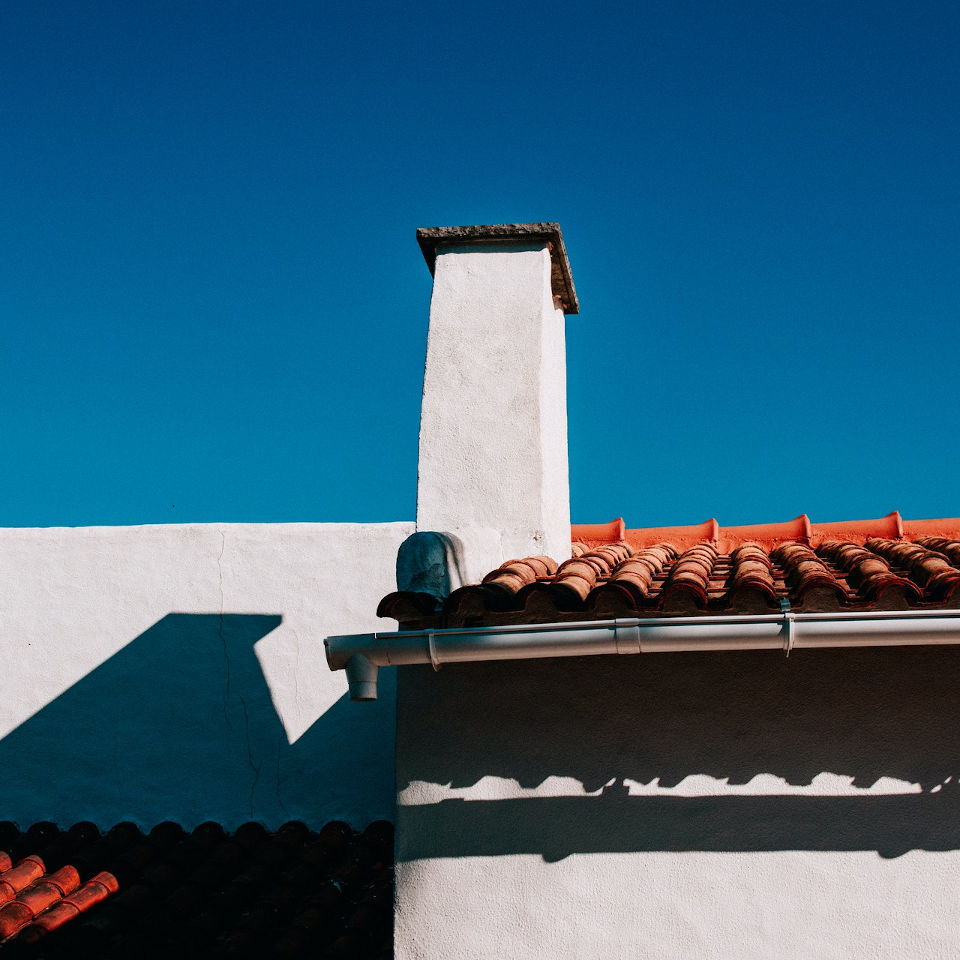 In terms of total height, downspouts need to be a couple of feet longer than the height of your walls in order for the water to be evacuated properly.
Have the right equipment for the job
For a proper job, you would need the right equipment for a correct rain gutter installation service without any delays or other issues.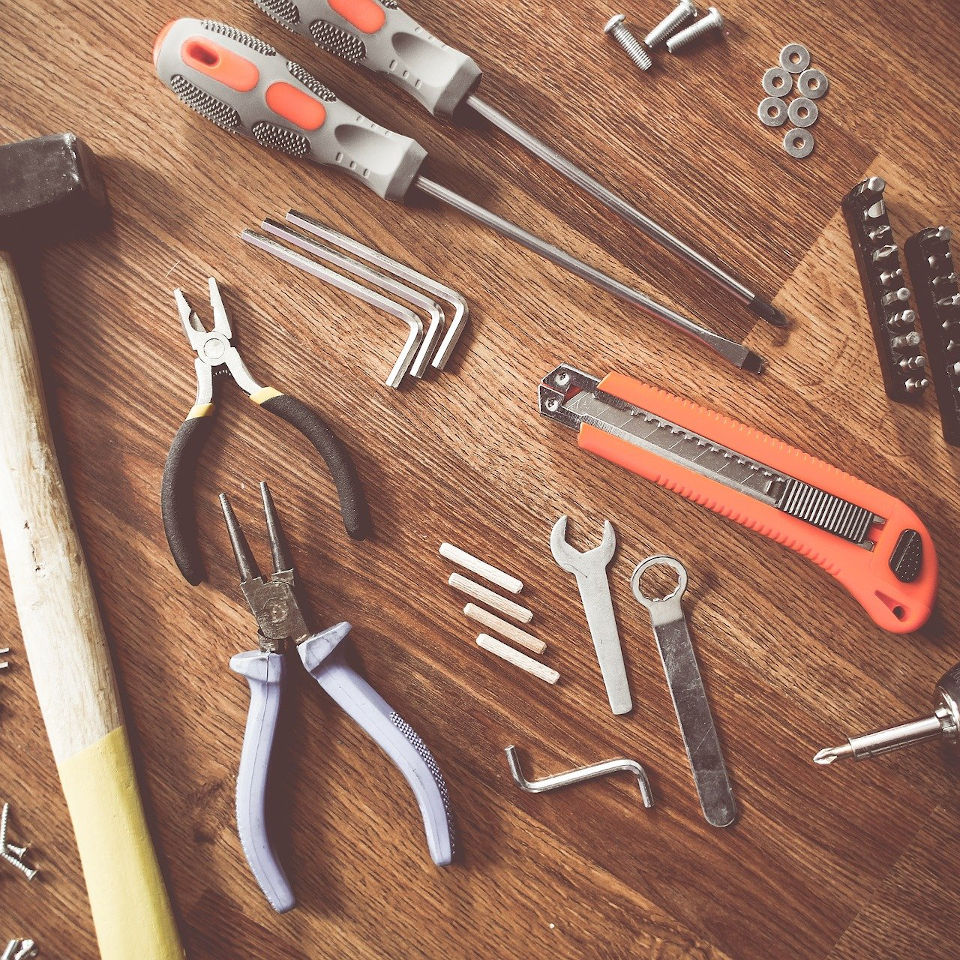 Here's a short list of essential tools and protective gear:
Step ladder
Safety goggles
Work gloves
Tape measure
Markers
Power drills
Screws, nuts, brackets
Construction sealants
Caulking gun
Tin cutters
Get in touch for a friendly chat, and let's talk more about your next home renovation project!
Think drainage first when installing a new roof
As stated before, when installing a new roof make sure that the roofing system will have downspouts planned out in detail before the actual installation process.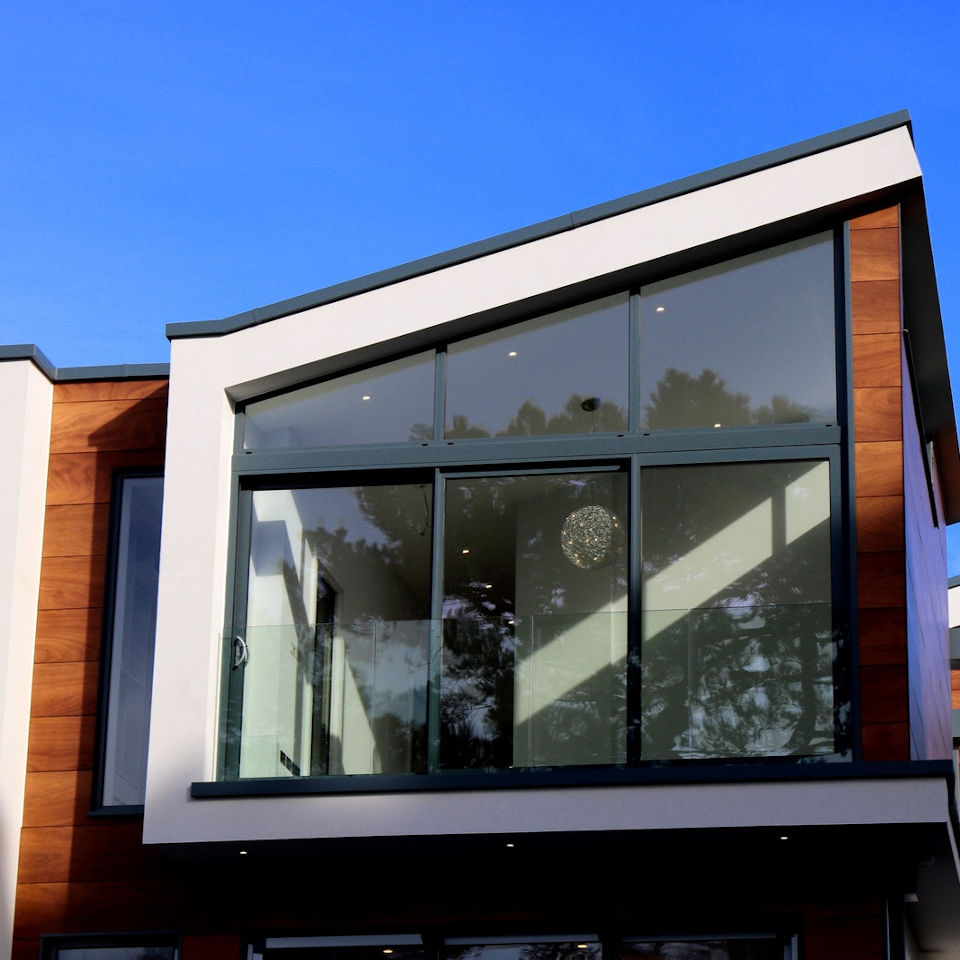 That's because the water needs to flow at least five feet away from your house, otherwise you risk the creation of puddles, or even worse, flooding your house.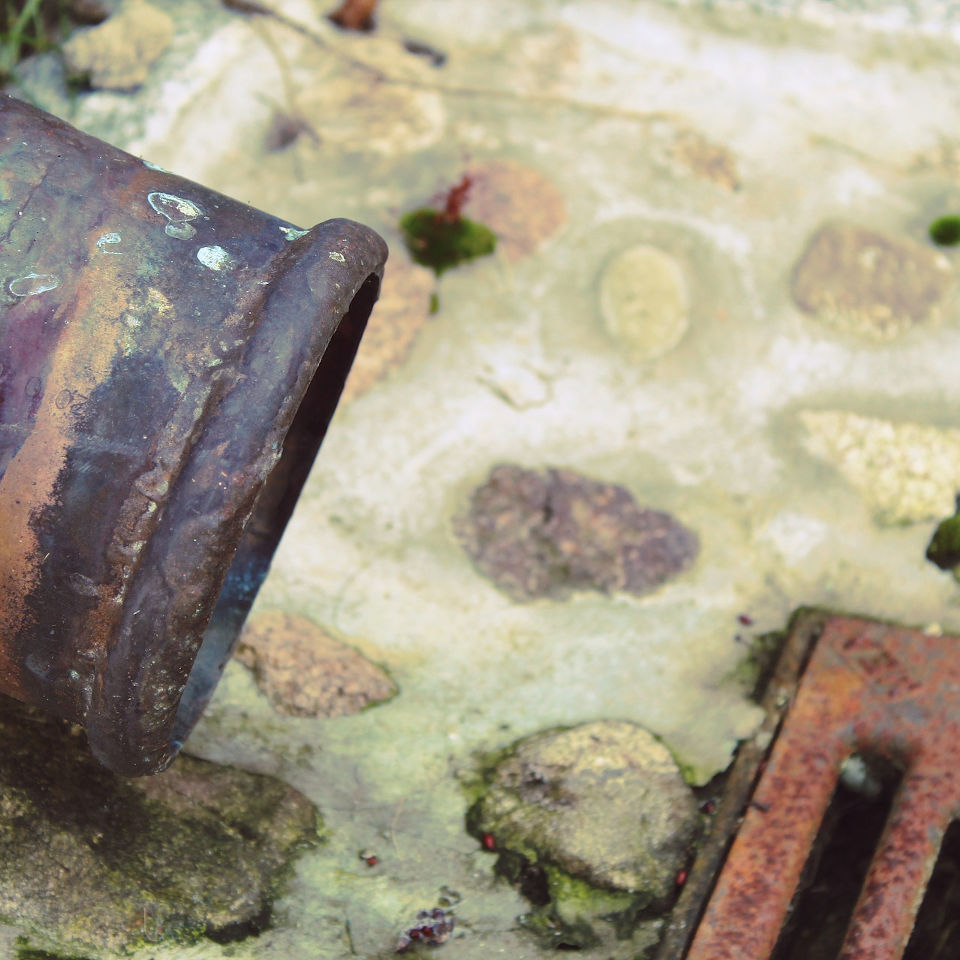 Also, plan to place the downspouts in inconspicuous locations, since they might affect the exterior design of the house.
Install elbows and downspouts the right way
A proper rain gutter installation is about ensuring a functional system that prevents any leaks.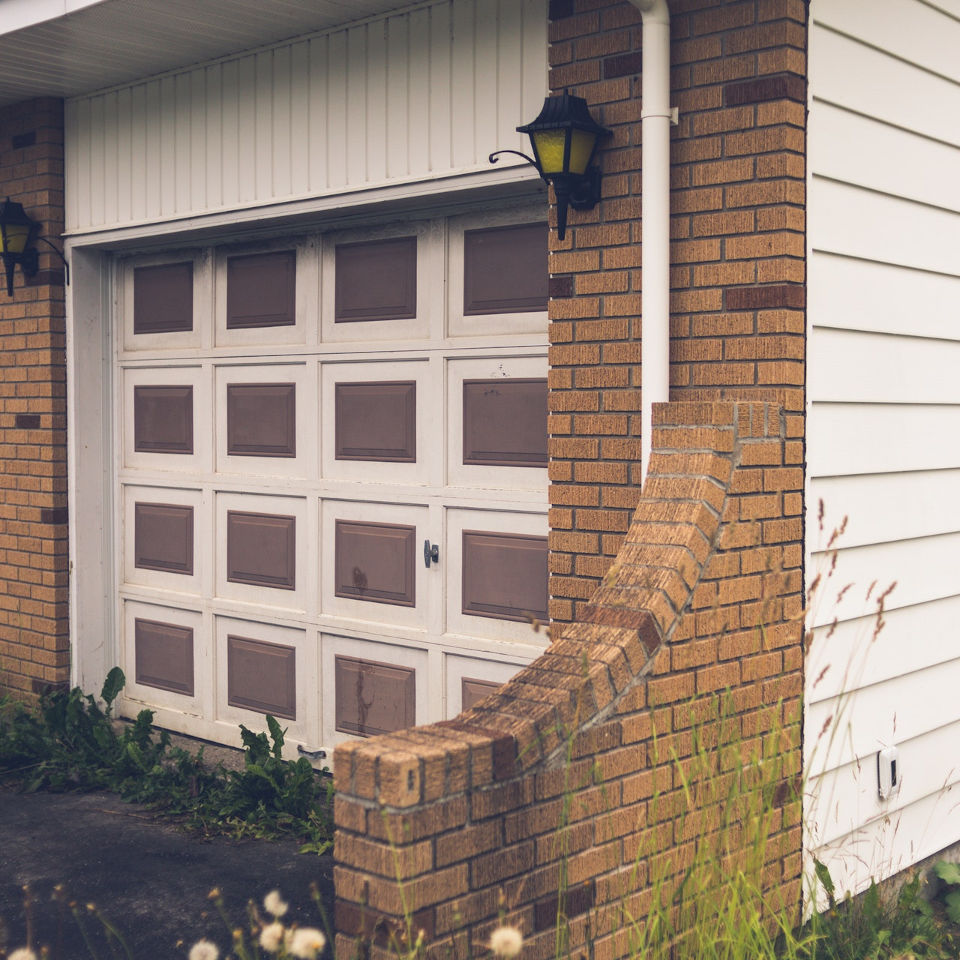 That's why make sure to install elbow and downspouts with the crimped ends facing down.
Start joining sections from the ground up
It is a lot easier to join gutters sections from the ground up than the other way around.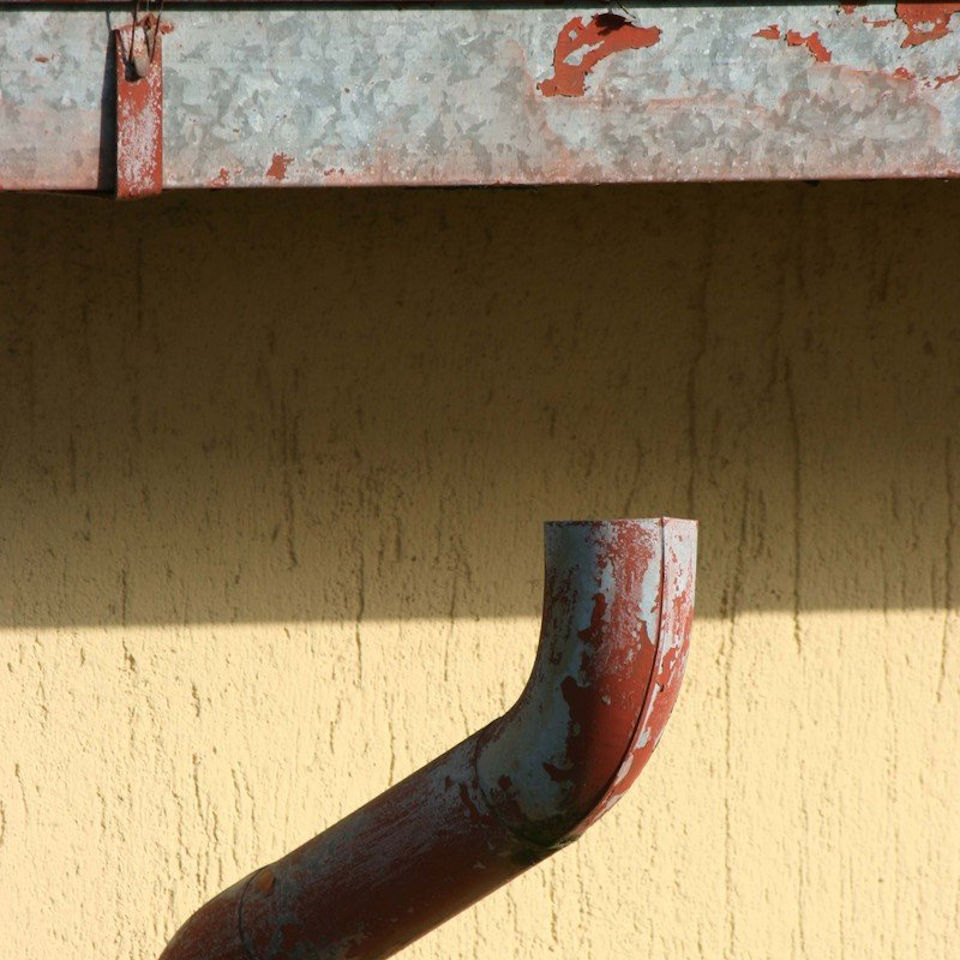 Start your rain gutters from below and tweak them while on the ladder to join with the rain gutter installation already placed on your roof.
Hang the gutters properly
Though you might be tempted to think otherwise, gutters shouldn't be installed right at the roof's edge, but actually a couple of inches below it.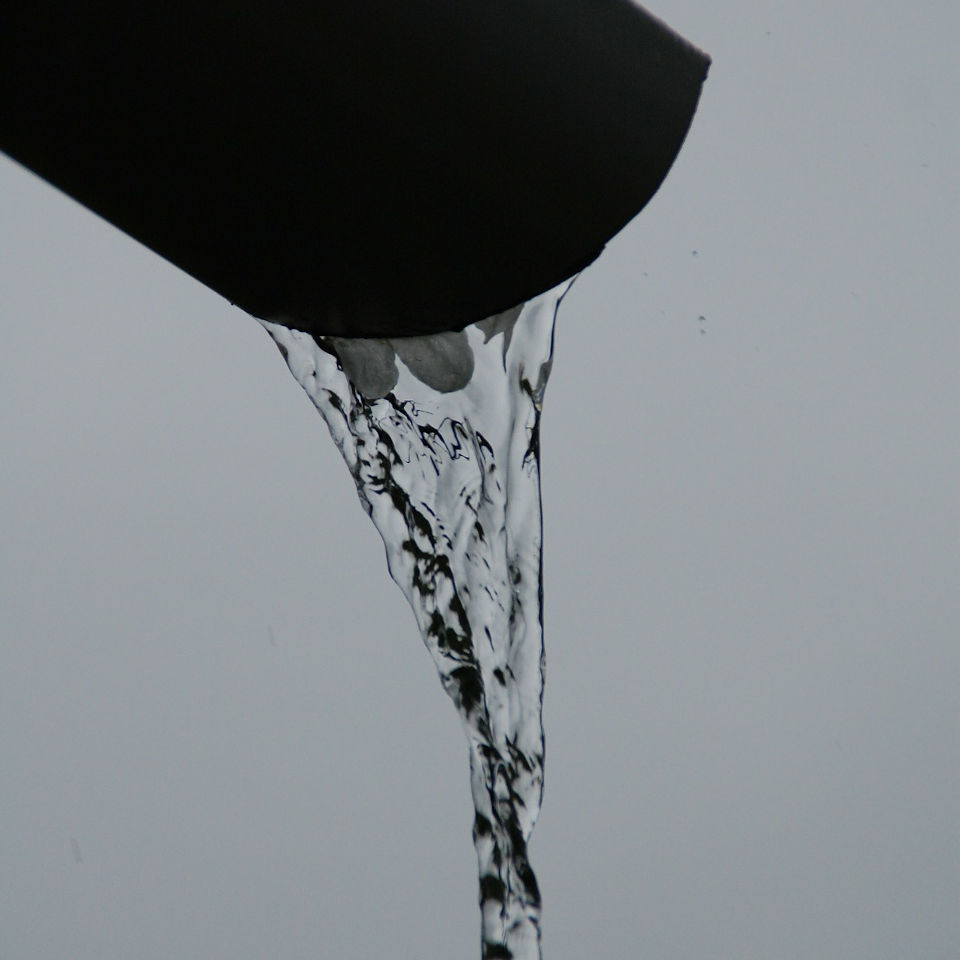 A rain gutter installation that is too high would make the water drip down the backside which in turn will make the structure underneath slowly deteriorate.
Keep the seams to a minimum
Since seams are the areas that undergo most damage, plan a gutter installation with as few gutter sections as possible.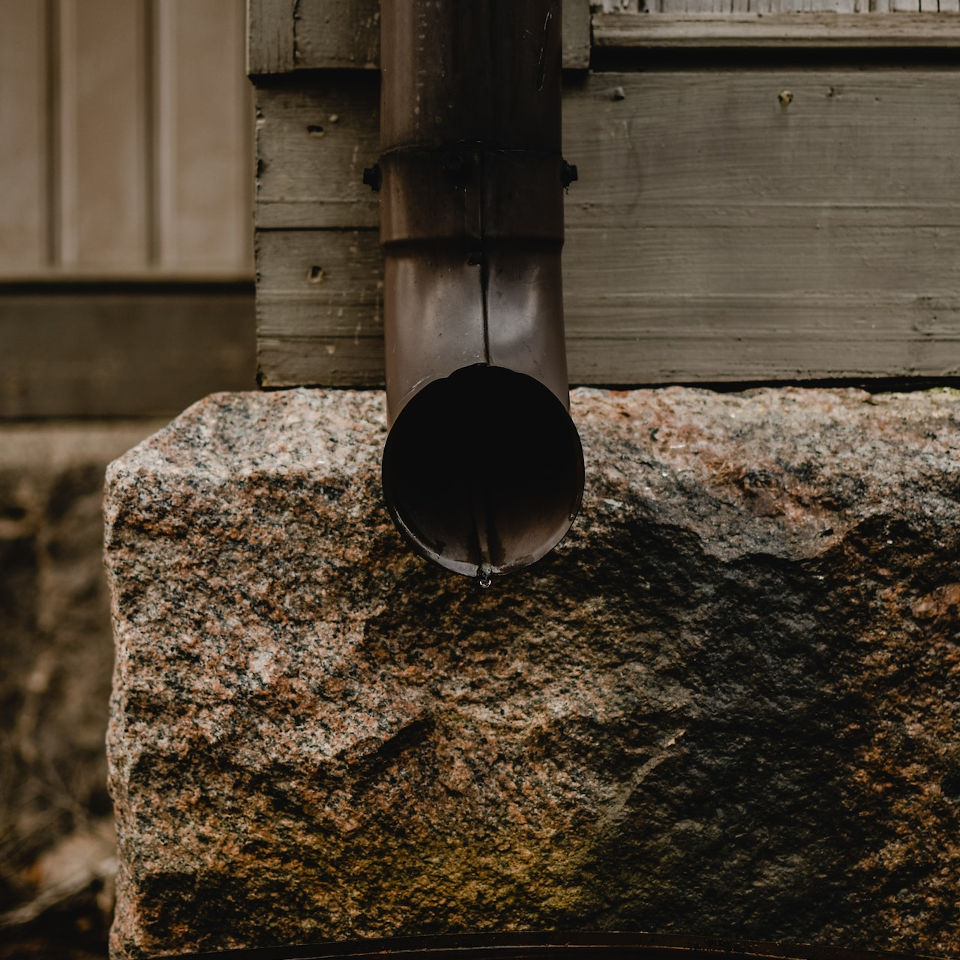 Any professional rain gutter installation service will be able to keep the seams to a minimum, and also install seamless gutters that are made specifically for your custom home.
Use screws instead of rivets
When installing the rain gutter parts, use screws instead of rivets.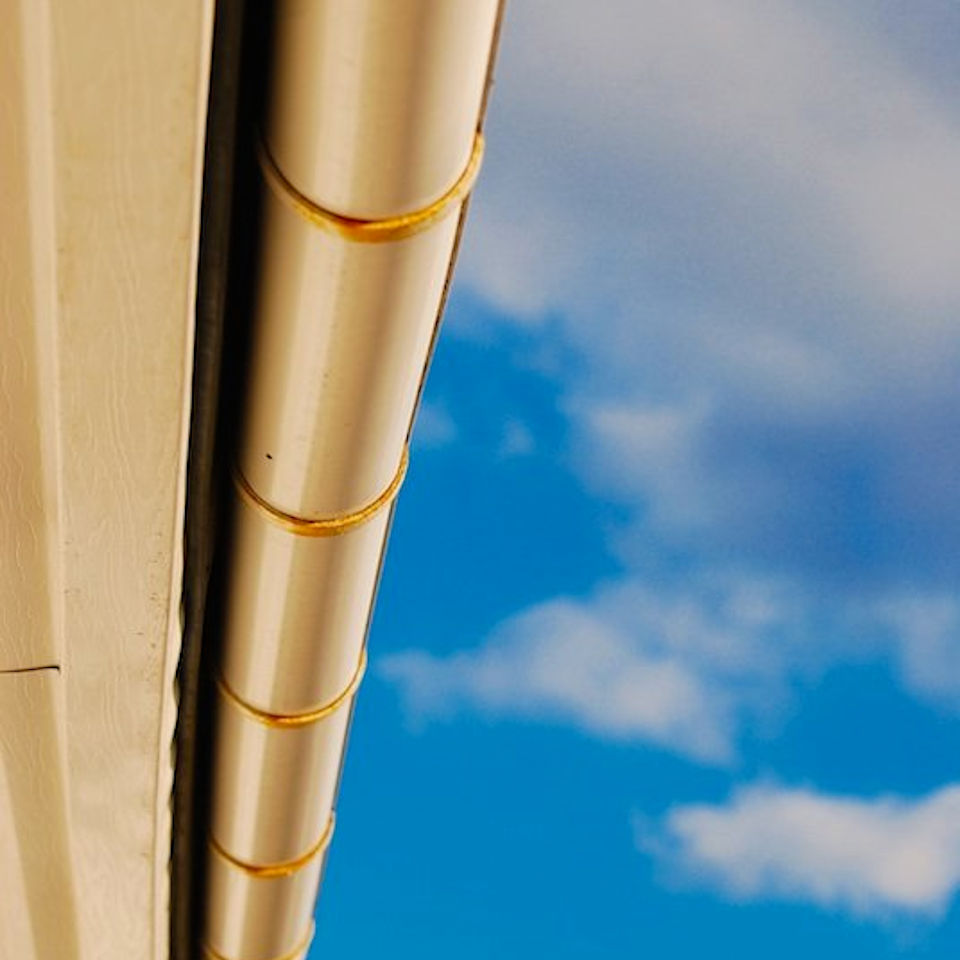 This will allow for easier maintenance since you can unscrew downpours and other rain gutter parts and clean them from debris or clogs. The usual choice is the hex screw with the 1/4-in. being the size you'll most likely need
Get help
Gutter installation is never a one man job.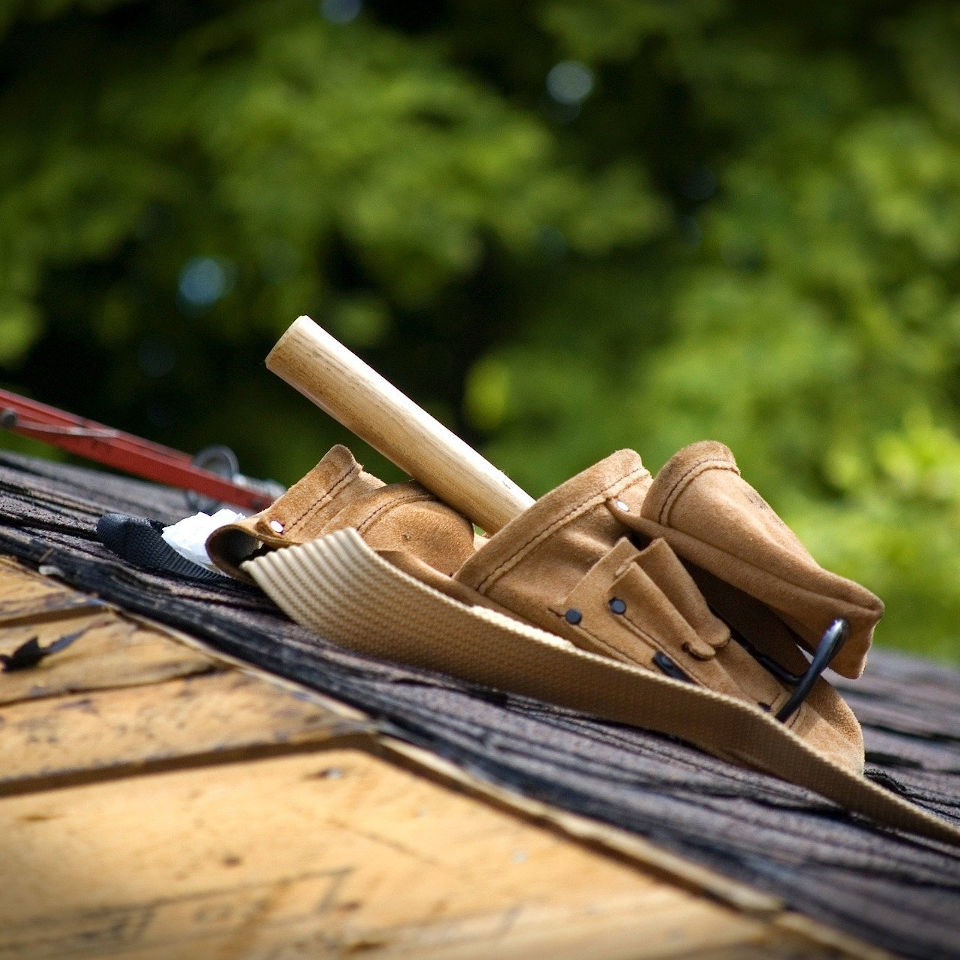 You would need someone around to hold the gutters in place for measuring, cutting, drilling, and handing out the tools without you going up and down the ladder.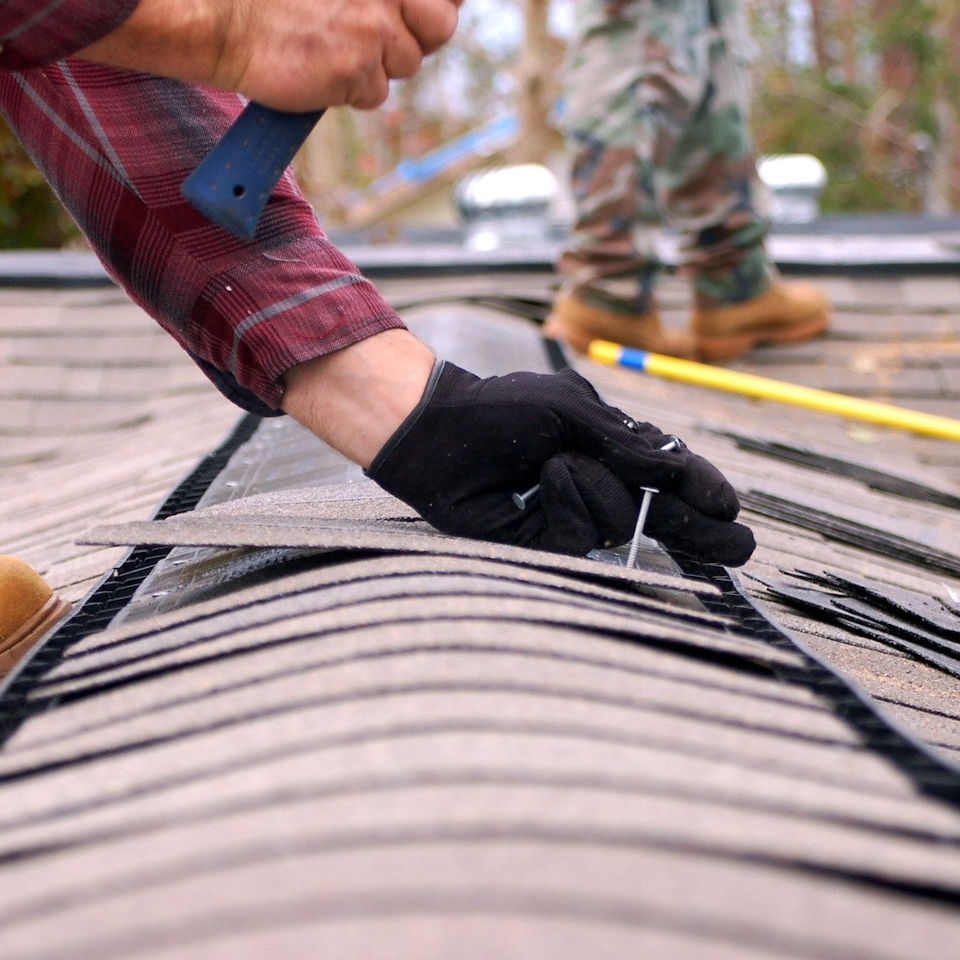 That's why, all professional home improvement contractors will send a team to proceed with the gutter installation, otherwise it might turn into a long and tedious process.
For a complete rain gutter installation service with the guarantee of a job well done, get in touch with SOD Home Group. After all, gutters are an integral part of any roof meant to last and protect your house, so you'd want to make sure everything is done right from the start.
We have the expertise, and the local team to provide the right type of gutter installation, and the right type of gutters, so your custom home will be protected against all weather conditions.
More valuable insights on KNOW OUR SECRETS page
Get in touch with SOD for a gutter installation meant to last
Explore Other Design & Build Services