Wood Siding
From pine to cedar, to redwood to oak, SOD has got you covered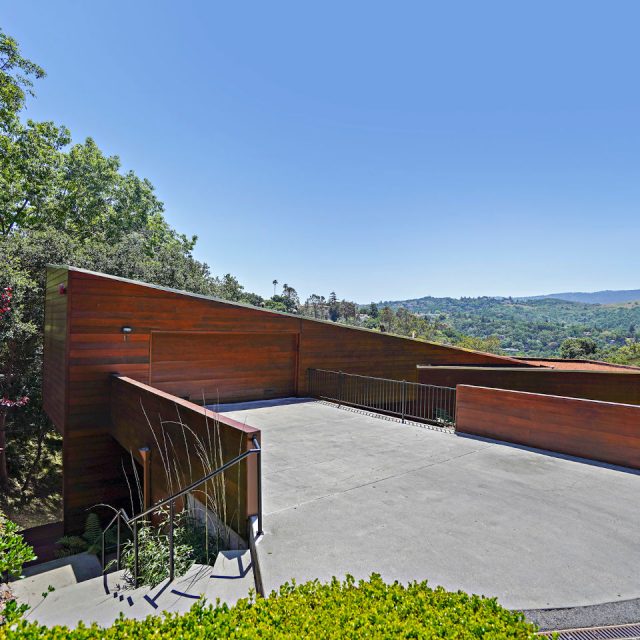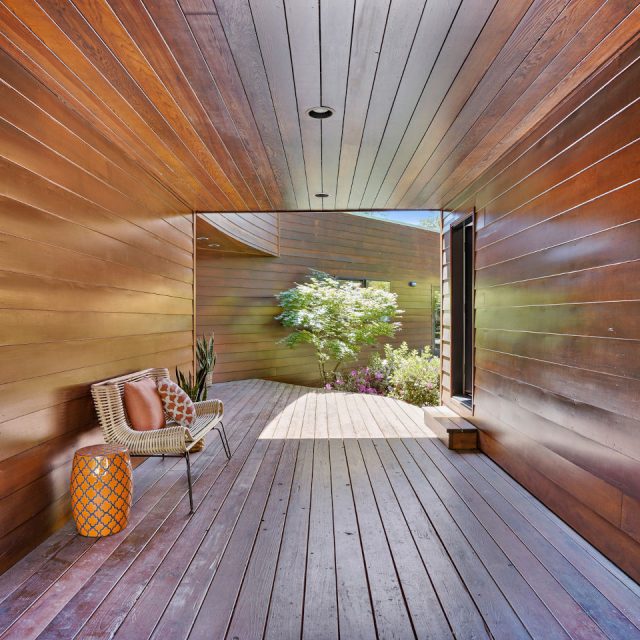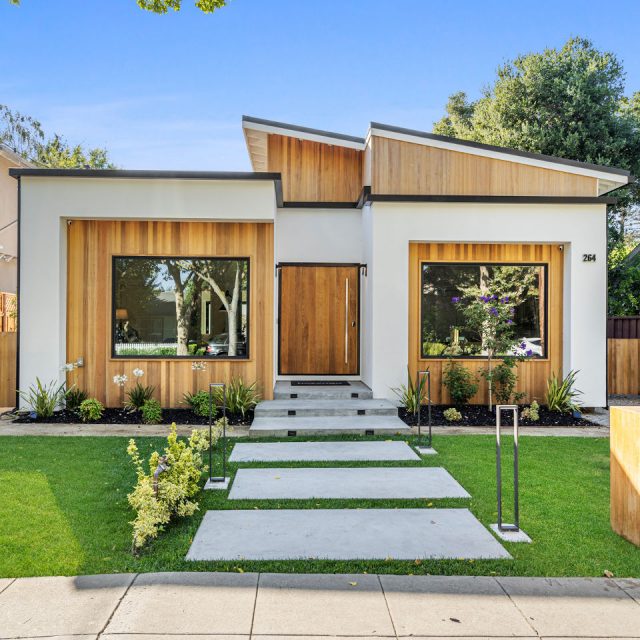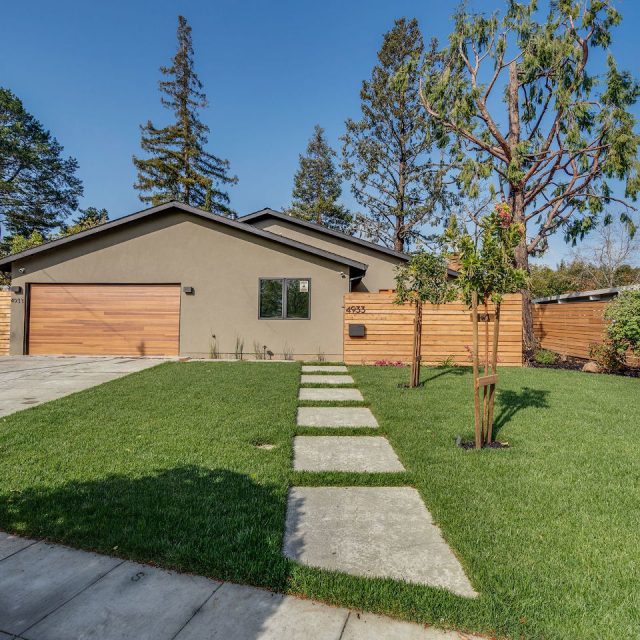 With a variety of source material to choose from, wood siding will give a natural finish to the exterior design of your house, being a classic, yet forever-green siding choice. Also offering other benefits, such as improved interior comfort, wood siding will transmit a warm and inviting feeling, turning your custom home into the most welcoming residence in the neighborhood.
Our
Awards
Get Your FREE eBook Now:
The 7 most critical elements you need in a great contractor
Get a Glimpse into our trade secrets
Best types of wood siding for California
Wood has always been the favorite choice in terms of exterior design given its natural look which projects a warm and inviting feeling to any custom home.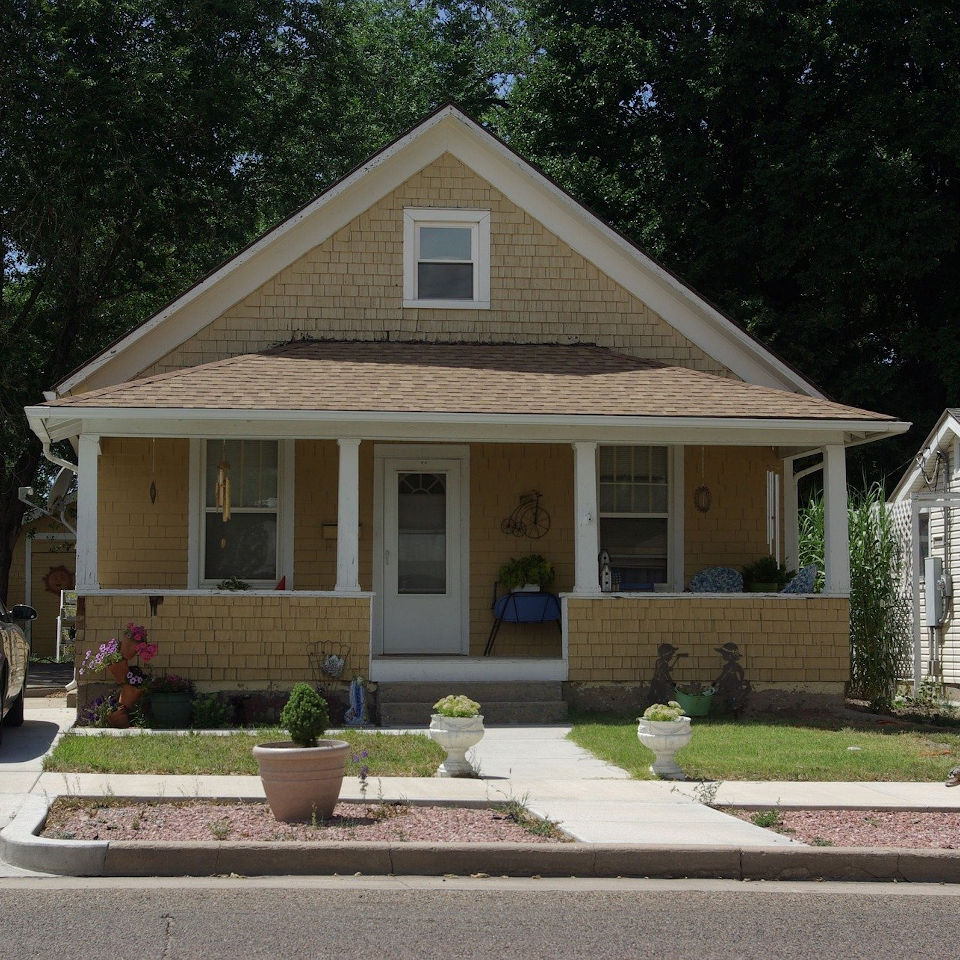 This is why there is a wide array of exterior wood siding choices on the market, each one with its own set of cons and pros, from how easy it is to install, to how well that wood siding can cope with the outside elements.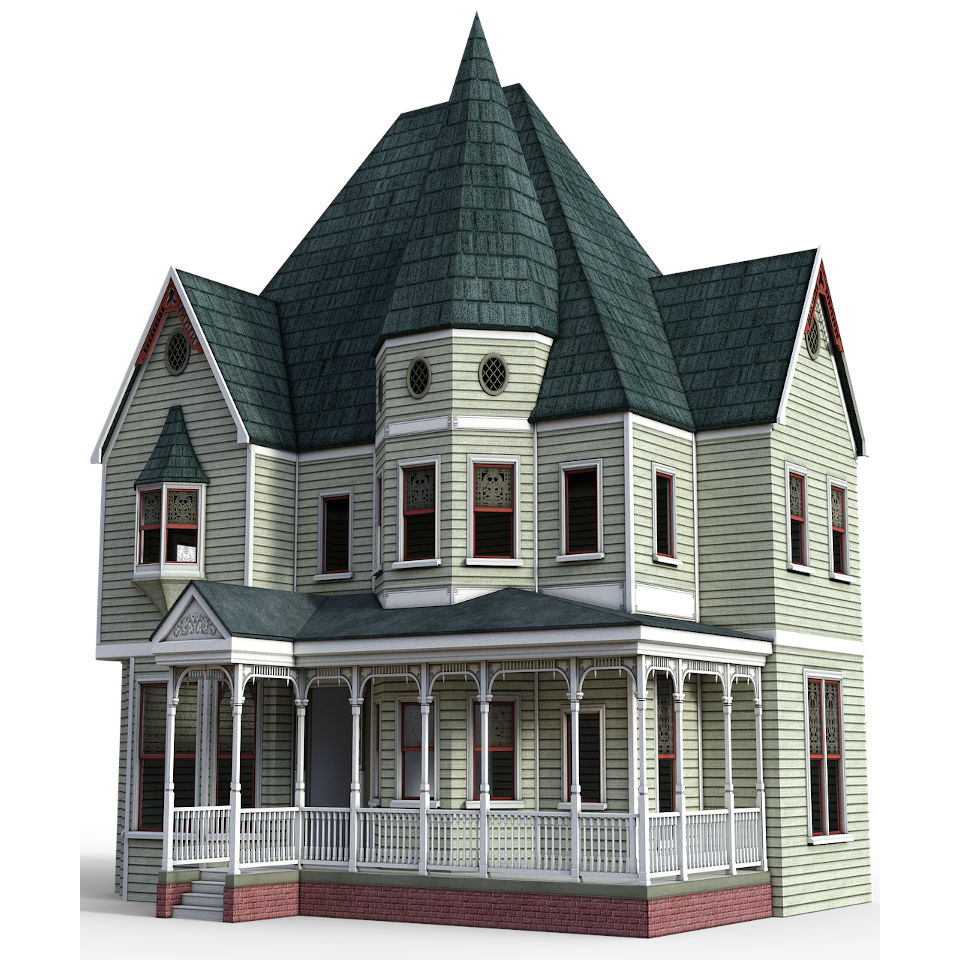 Here are some of the most practical types of wood sidings, based on their attributes:
Redwood siding
This popular type of wood siding is almost maintenance-free once you installed it and stained it, the only requirement being a periodic sealing of the exterior wood siding panels once every five years.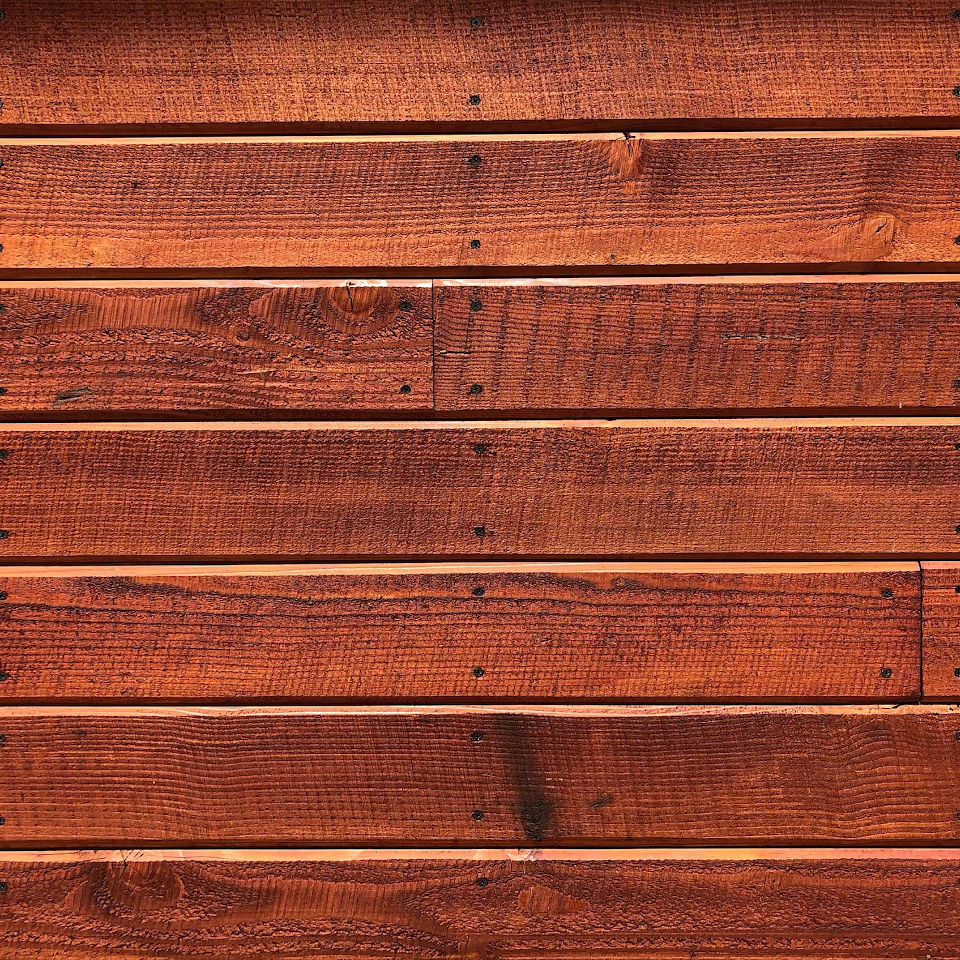 Just like other wood choices from our list, redwood is a siding material that is not sensitive to rot, being also a natural insect repellent.
Cedar wood siding
Cedar is a great choice for wood siding, given it's a low-density softwood which makes the siding easy to install.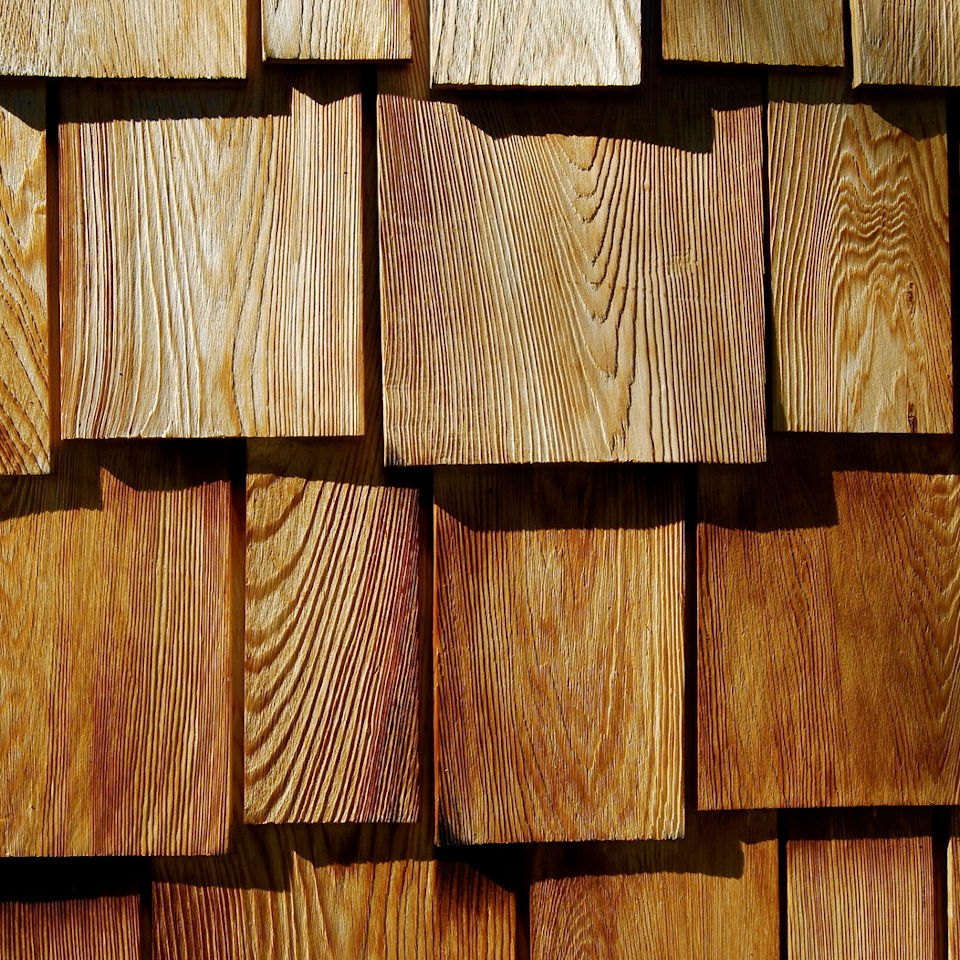 Even more, cedar also has other interesting features as a siding material, such as being a natural insect repellent, a great insulator, and also works great at muffling down outdoor sounds.
Get in touch so we can talk more about your next home renovation project!
Pinewood siding
The least expensive choice from our list, pinewood still holds its ground with the rest as an exterior wood siding material, being one of the most abundant tree species in North America.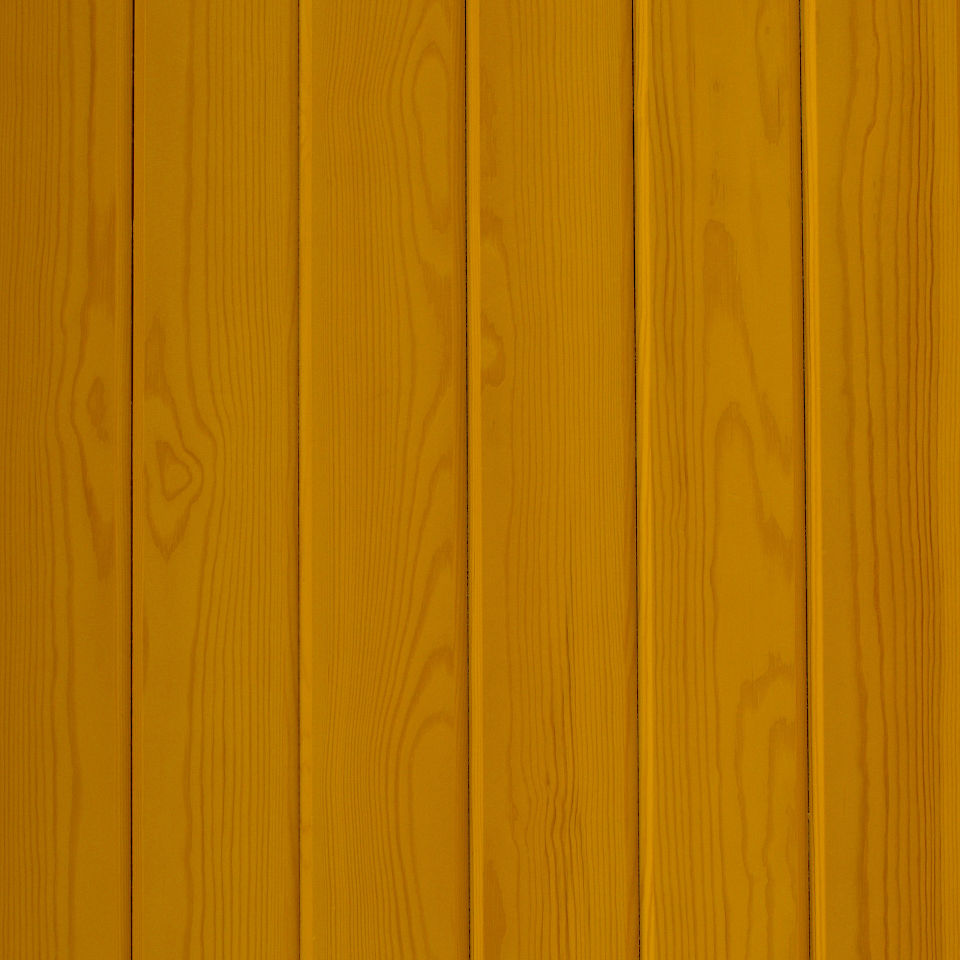 In order to make the pinewood siding resistant to rot and insects, you'd need to treat the wood with insect repellent solutions, while also having the option of using thermally modified pine.
Spruce wood siding
Very similar to pine, spruce is a softwood material which makes the wood siding easy to install, as well as coming with lower costs when it comes to sourcing the main material.
Also, just like pine siding, regular maintenance to keep it sealed will be required since this type of wood does not hold well against moisture.
Cypress wood siding
The top choice of siding contractors in the past, cypress is a durable, yet lightweight material which allows for a speedy, custom installation.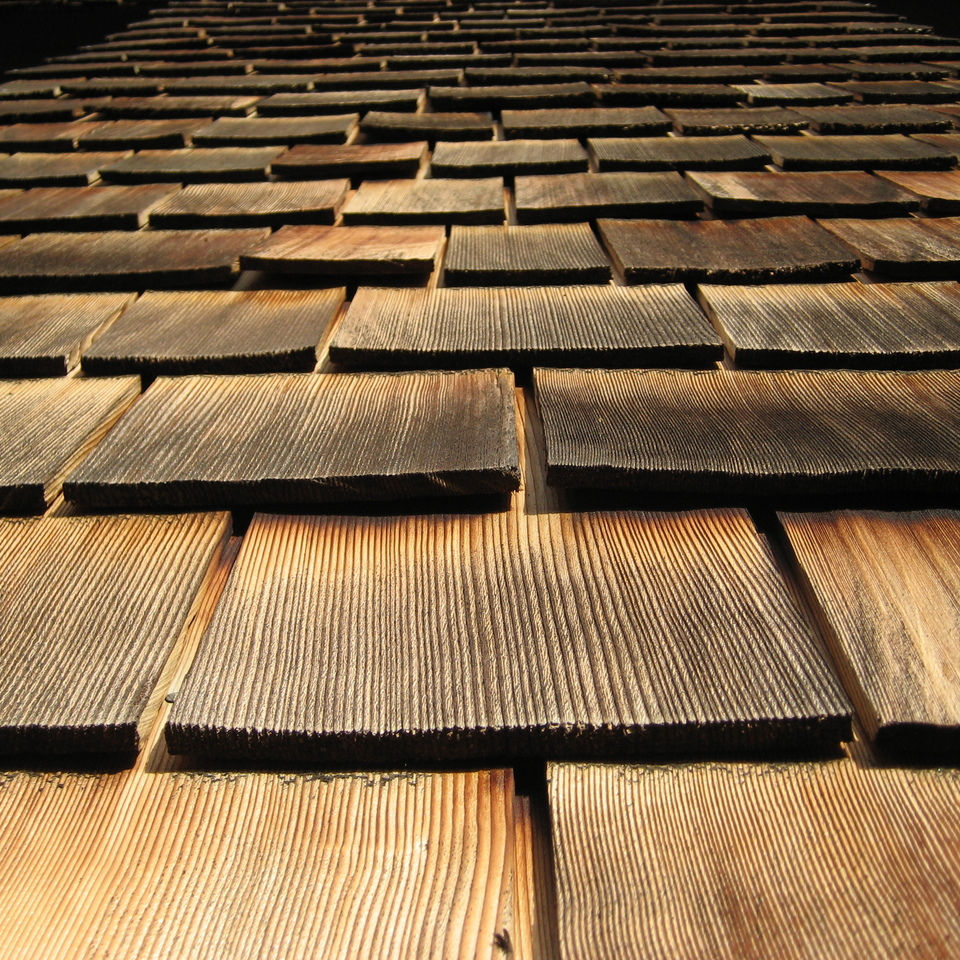 The only reason cypress wood siding panels became a less popular choice nowadays is the cost of it, since milling the source wood is a laborious, expensive process.
Oak wood siding
Possibly the most attractive wood material from our list, exterior wood siding using oak will give your house a classy, luxurious appearance.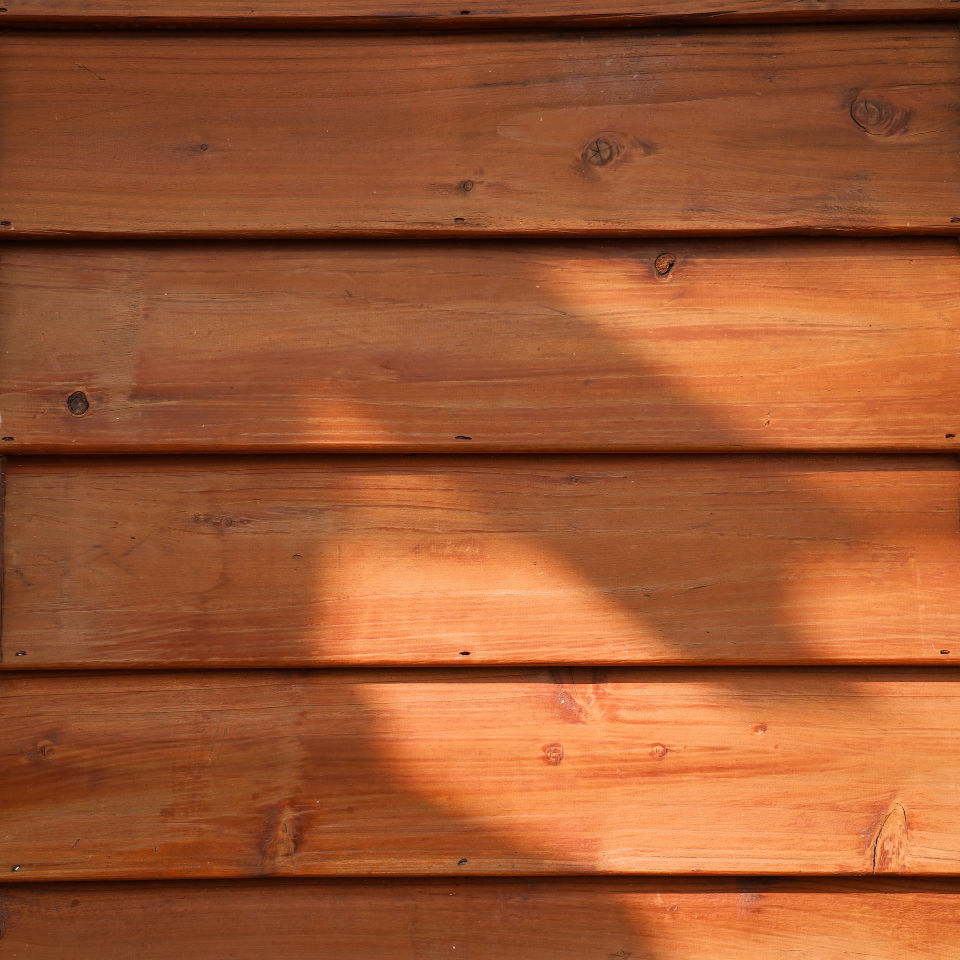 Still, have in mind this type of exterior wood siding panels will add a lot of weight to your house since oak is a dense material, and also color tends to fade away if exposed to direct sunlight, so regular staining will be required.
Accoya wood siding
A more unusual type of wood siding option, accoya is actually a technological process (acetylation) through which wood is modified to increase its lifespan, as well as increase its resistance to rot and insects, without affecting the natural appearance of the chosen timber.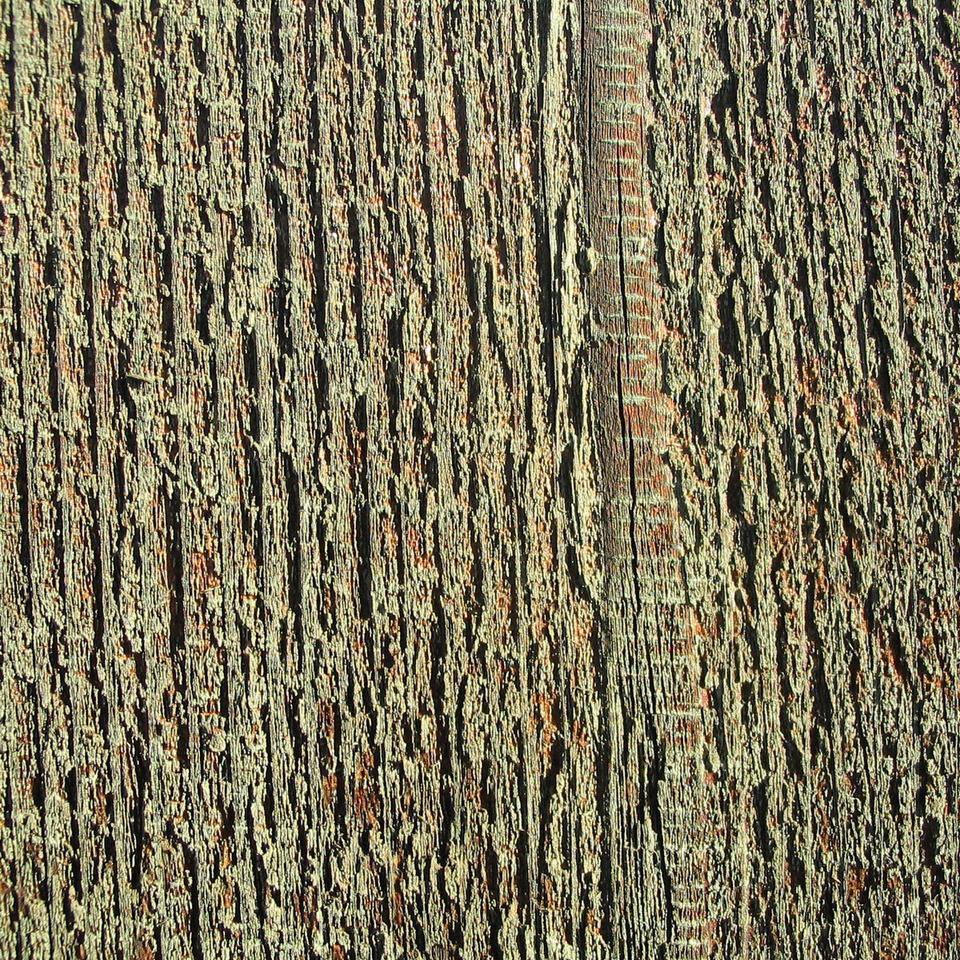 Durability makes Accoya siding a great choice in places with sudden changes in temperature, while the main material being one of the most sustainable lumber varieties available right now.
Iroko wood siding
With its almost always uniform patterns, Iroko wood siding will give a different, smooth look to the exterior design of your house, being one of the rarest to find wood material from our list.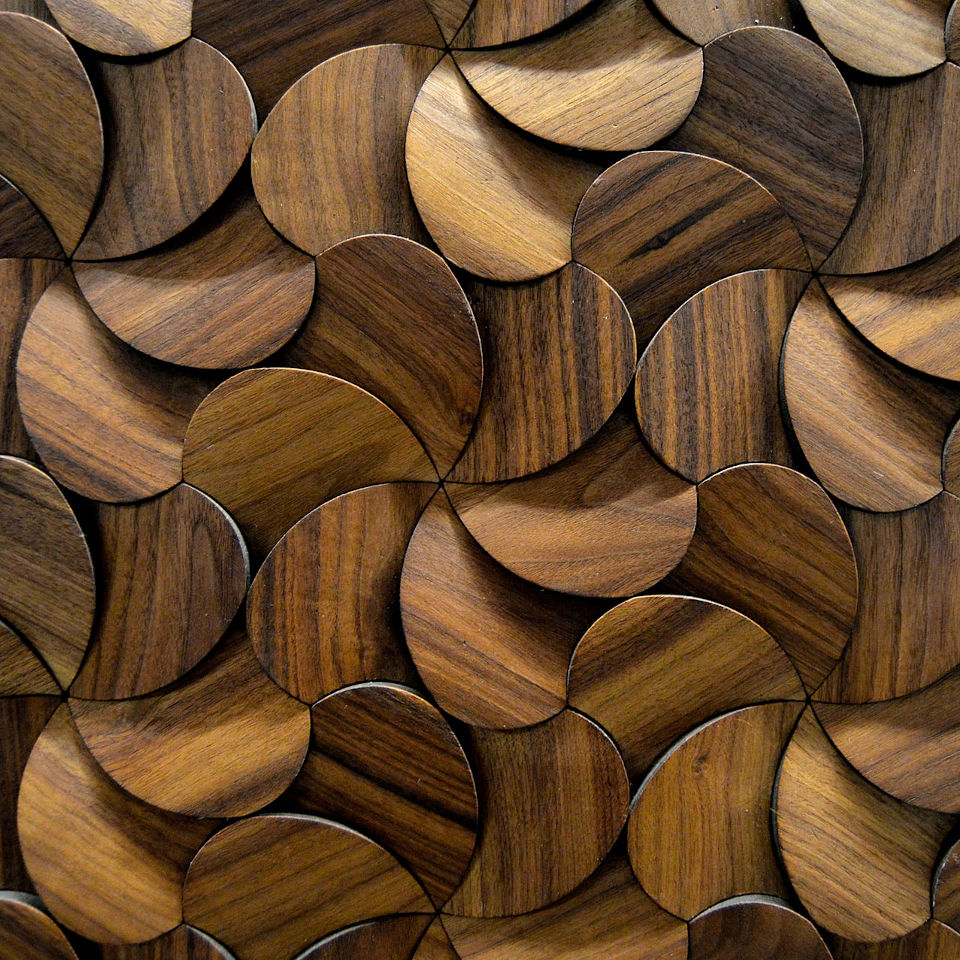 Also, just like oak, it's a hard and dense wood which makes it difficult to work with, so plan to use it only if you're looking for that extra luxurious touch for your exterior wood siding.
Charred wood
This type of wood siding option does not relate to one specific source material, but is actually a wood treatment process which makes the wood siding panels resistant to rot and insects without the need of chemical applications.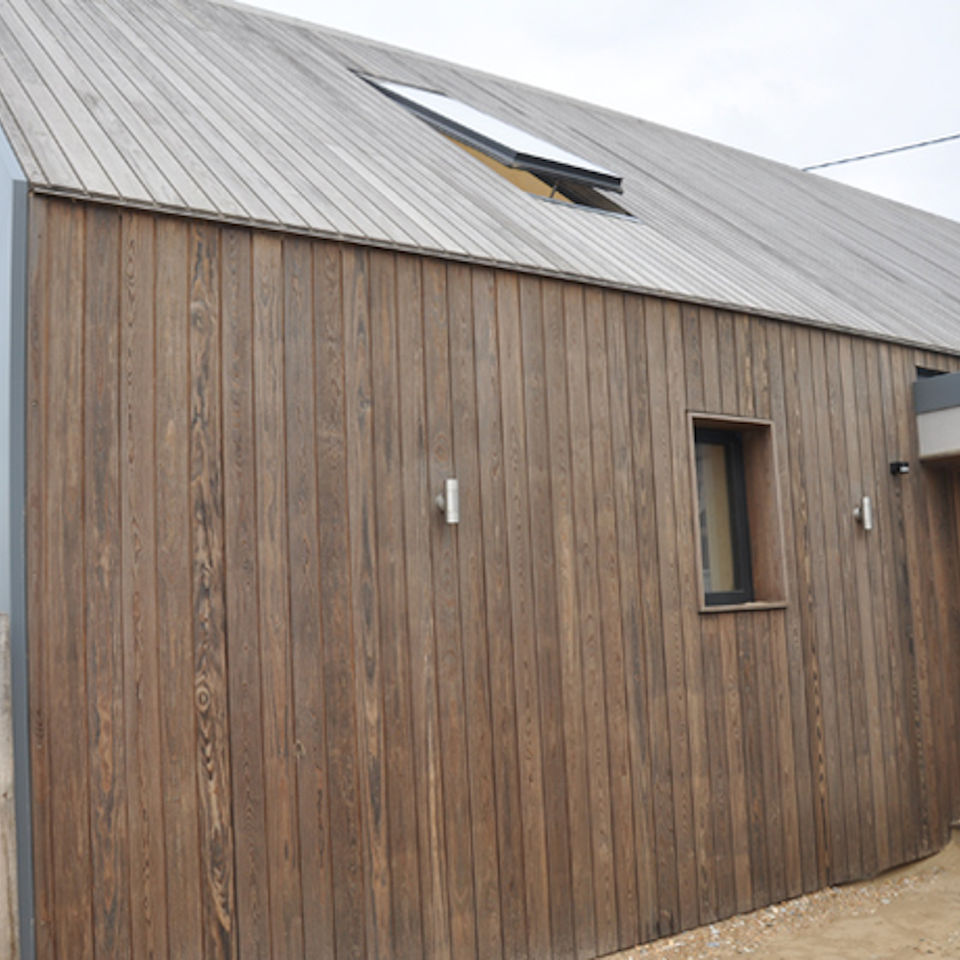 Also known as burnt wood, charring wood is a Japanese wood processing technique –Shou Sugi Ban–in which an open flame is applied to the wood plank to create a superficial char alongside the surface of the wood without making it weaker.
Engineered wood siding
Made of wood chips and bound together by resin, engineered wood siding is an alternative siding choice that still retains the same wooden aesthetics, while being a more cost-effective option.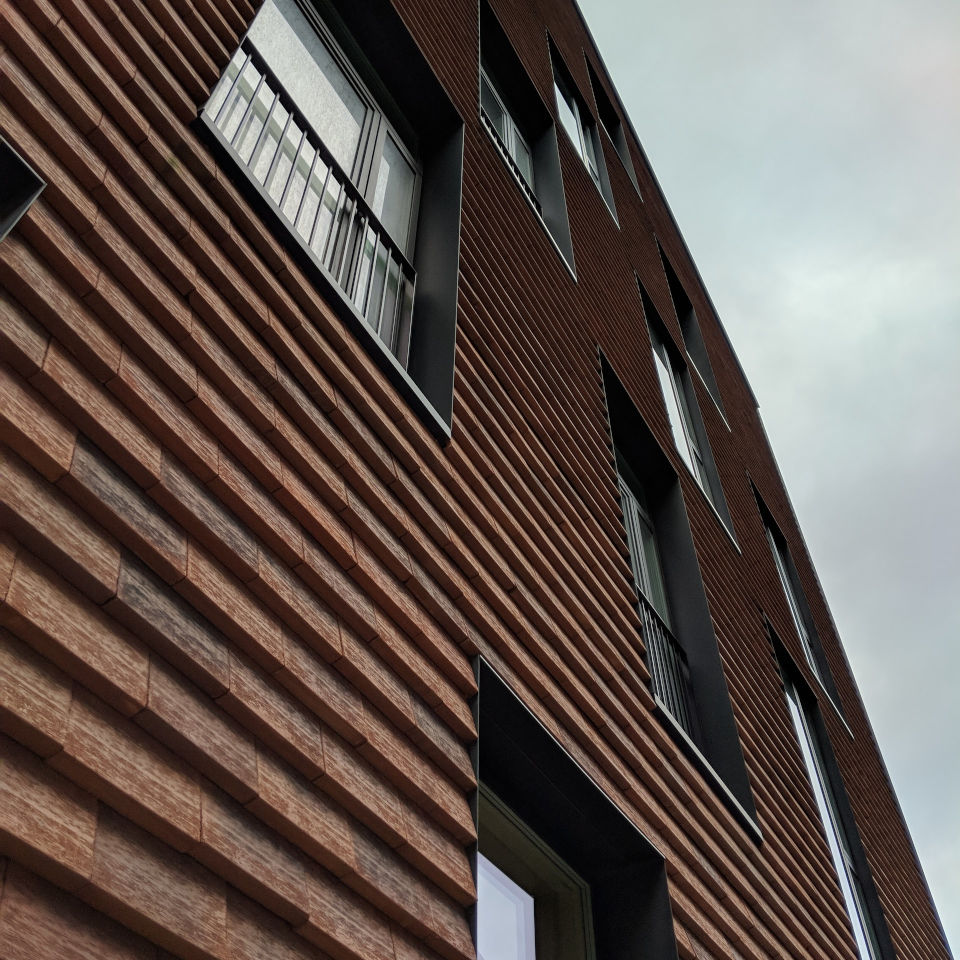 Though engineered wood siding will offer better results in terms of durability compared to other wood sidings from our list, moisture damage still remains an issue even for this type of technological processed siding.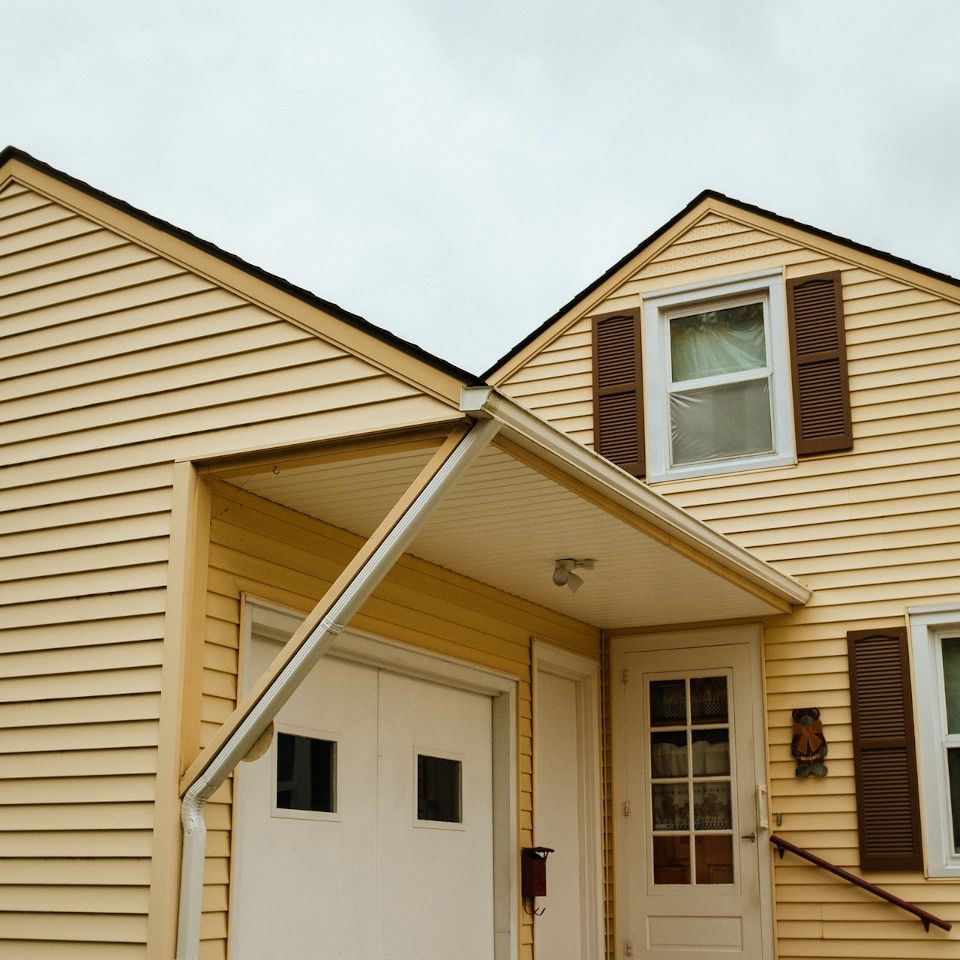 Opting for wood siding to boost the exterior design of your house will always be a stylish choice that will improve the looks as well as the inside comfort of your home. Yet, in order to make sure you get the most out your home improvement, a correct installation process will be required.
That's why SOD Home Group guarantees a carefree experience for your exterior wood siding installation, just like we do with every other home remodeling project we take.
We have the readily-available local team, as well as over ten years of experience to make sure that your new house siding will fit your house, your budget, and your expectations.
More valuable insights on KNOW OUR SECRETS page
Upgrade your exterior design with a wood siding installation from SOD!
Explore Other Design & Build Services