Dining Room Design
IT'S WHERE WE EAT, DRINK, AND THAT WARM FAMILY FEELING EMBRACES THE AMBIENCE.
A dining room is a space of refinement, comfort and practicality. Thus, a dining room design needs to incorporate all three elements to turn the eating experience into a true social event. Part of any home design process, establishing how a dining room will look can instantly boost the appearance of any custom home.
Download Your Free Guide Now:
XX Expert Tips On Dining Room Design You'll LOVE
Our
Awards
Get inspired by our projects
Get a Glimpse into our trade secrets
Dining room designs to enhance your dining experience
They say that the ones who eat together love each other. That's why a dining room holds a special place in any warm and inviting house.
For this reason, a dining room design that is both practical and comfortable is the best way to show how much you care for family and friends.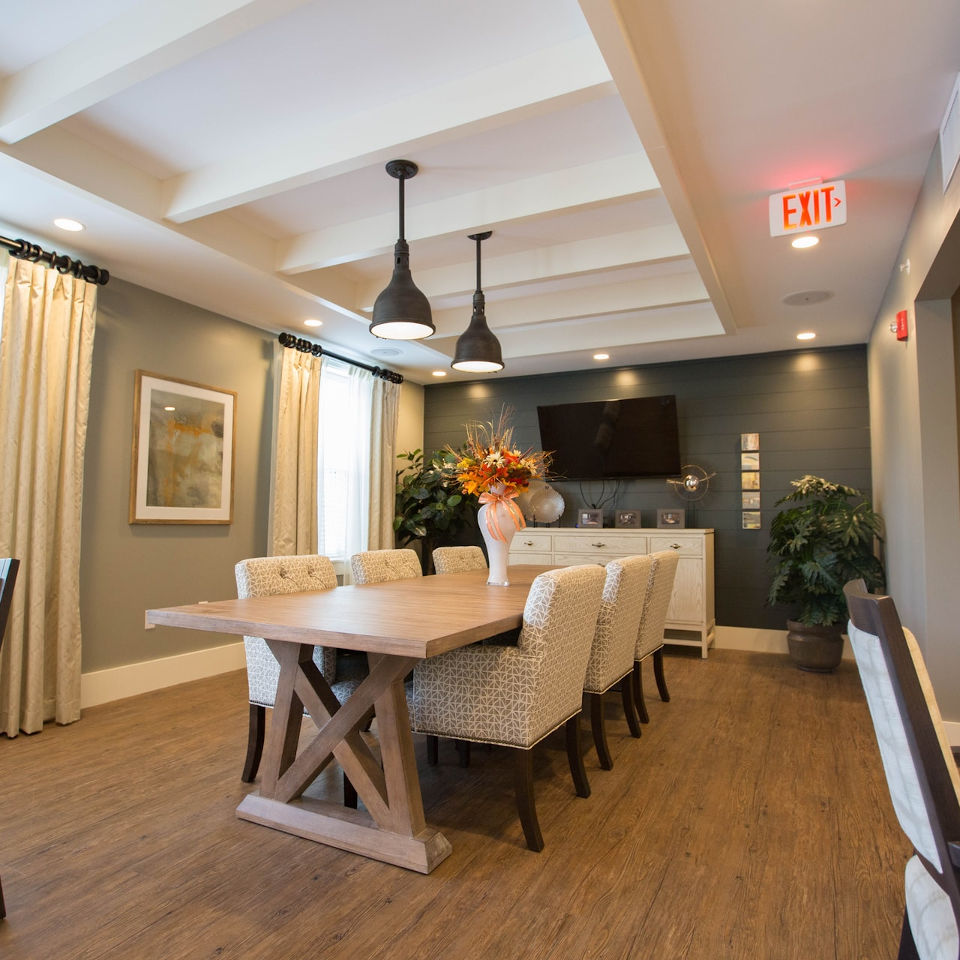 Looks are also important, since the interior design of your dining room will set the mood and create the proper ambience to eat, talk, relax and spend some valuable time with people close to you.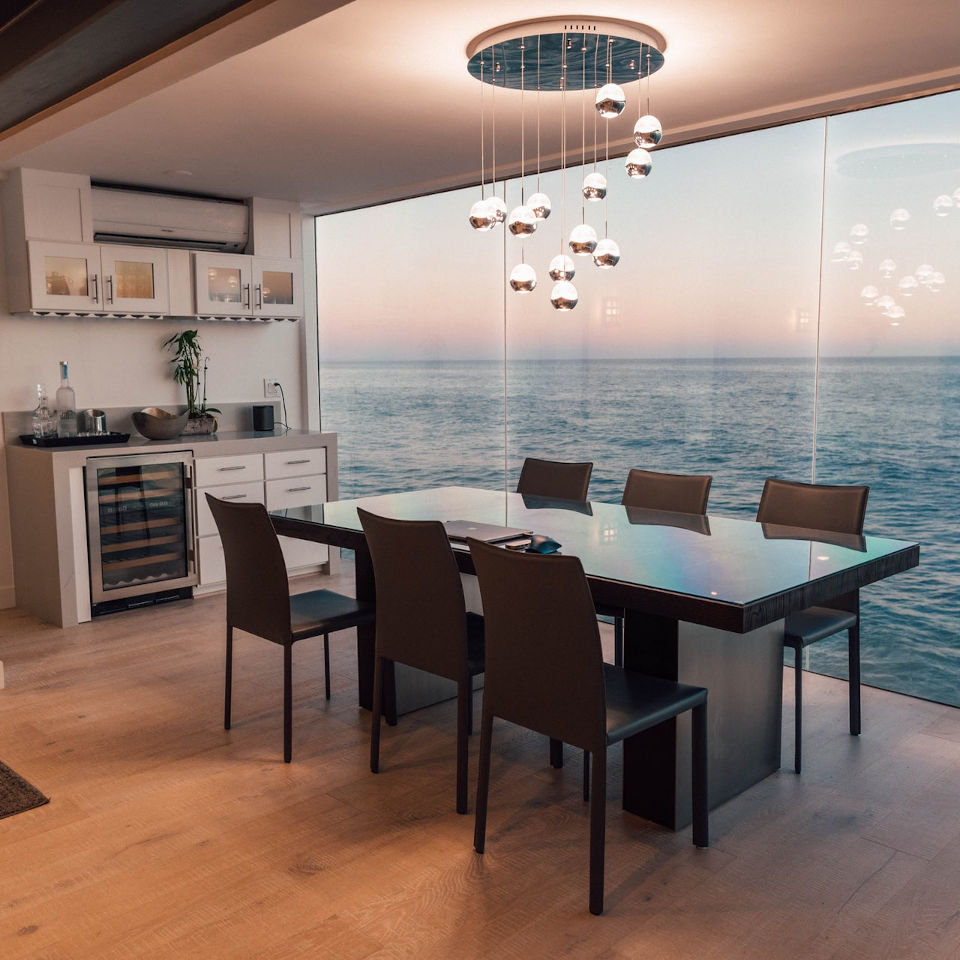 Whether it's through furnishings, colors, materials, or overall comfort, your dining experience can benefit tremendously from an adequate dining room design.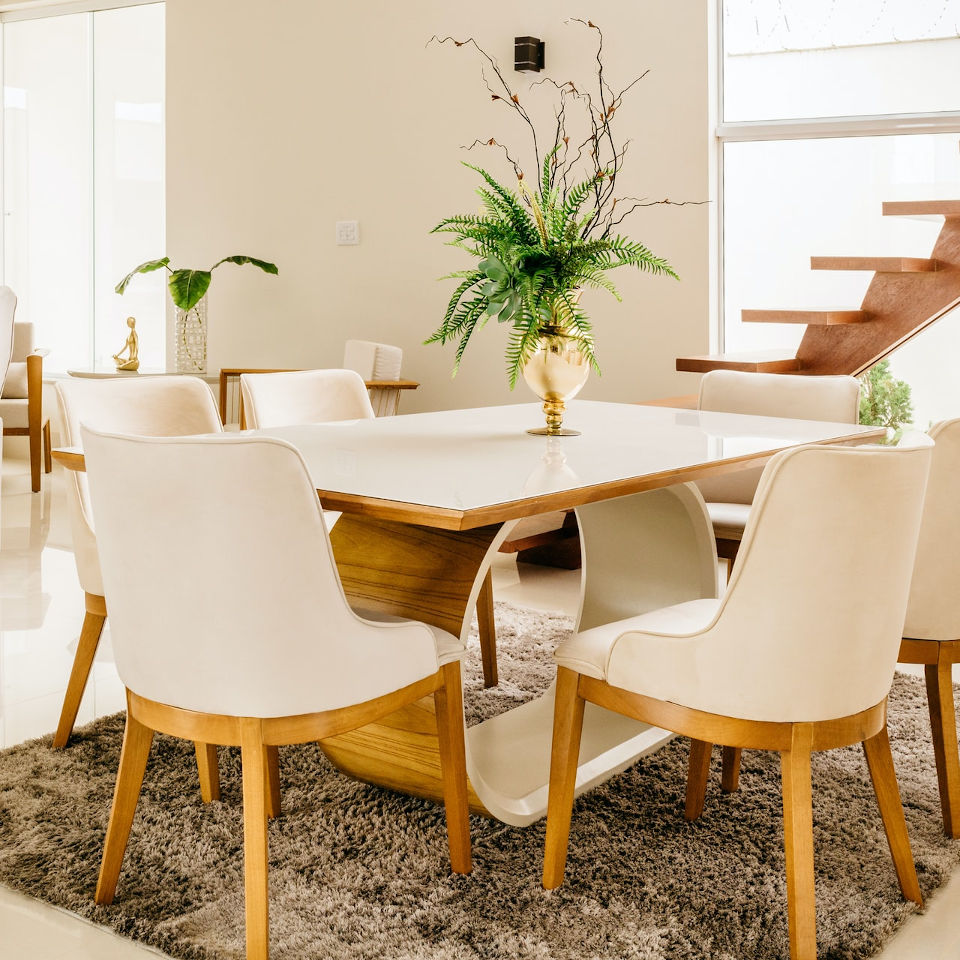 Here are some classy dining room interior design ideas for inspiration:
Go minimal for a modern dining room design
Stuffing your dining room area with as many ornaments as possible is not only kitschy from an interior design perspective, but it also turns that room into an obstacle course.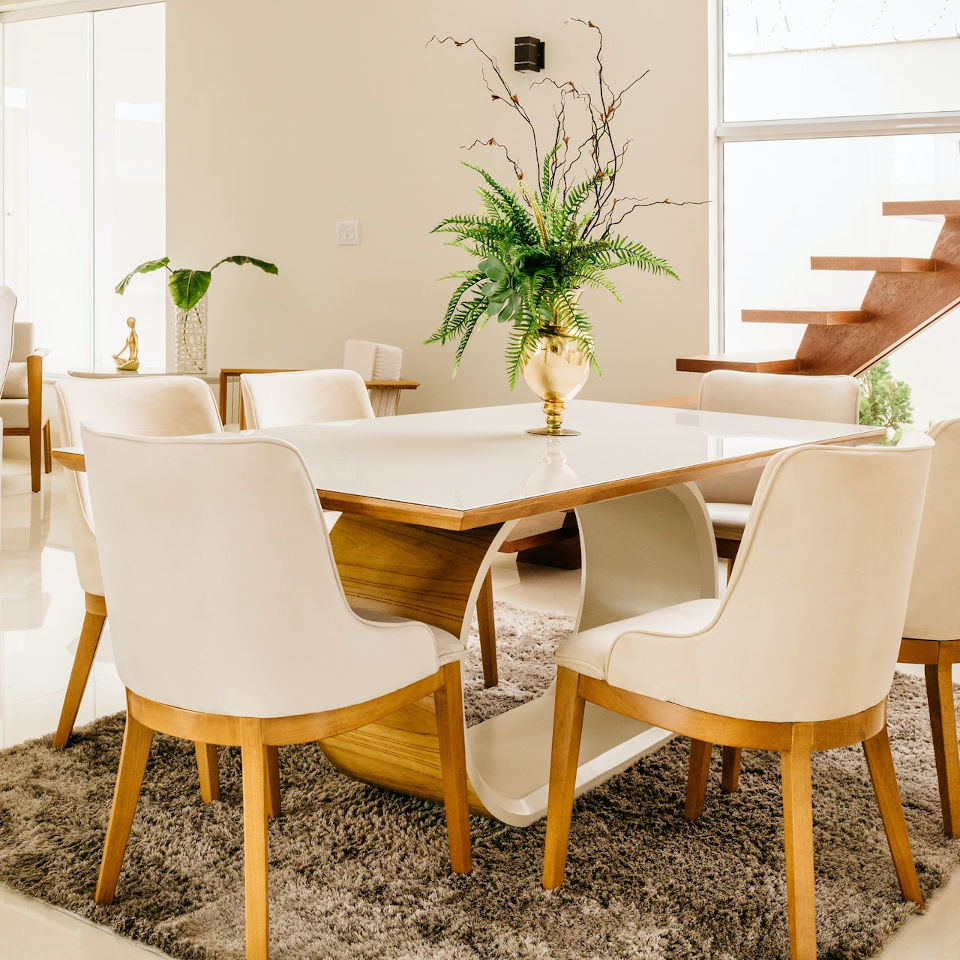 To avoid that, opt for a modern dining room design with clean-lined furniture and plenty of space to move around. You can still add interior décor elements here and there, but try and keep them separated from the dining table, as well as main walkways to and from the dining area.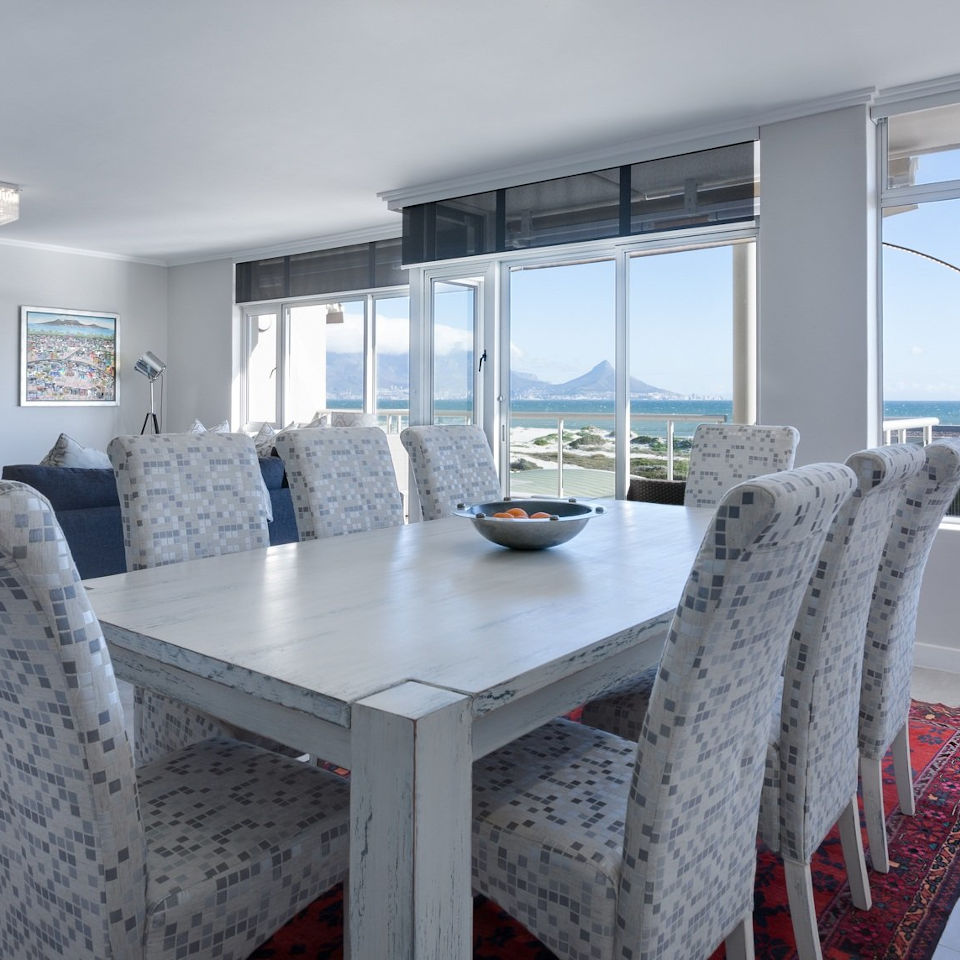 Tip: If you are still looking for conversation starters in terms of décor, choose interesting wallpapers, or custom furnishings for walls, or even the ceiling.
Opt for an eat-in kitchen for a small dining room design
In case space is scarce in your home, you can opt to combine the kitchen with the dining area.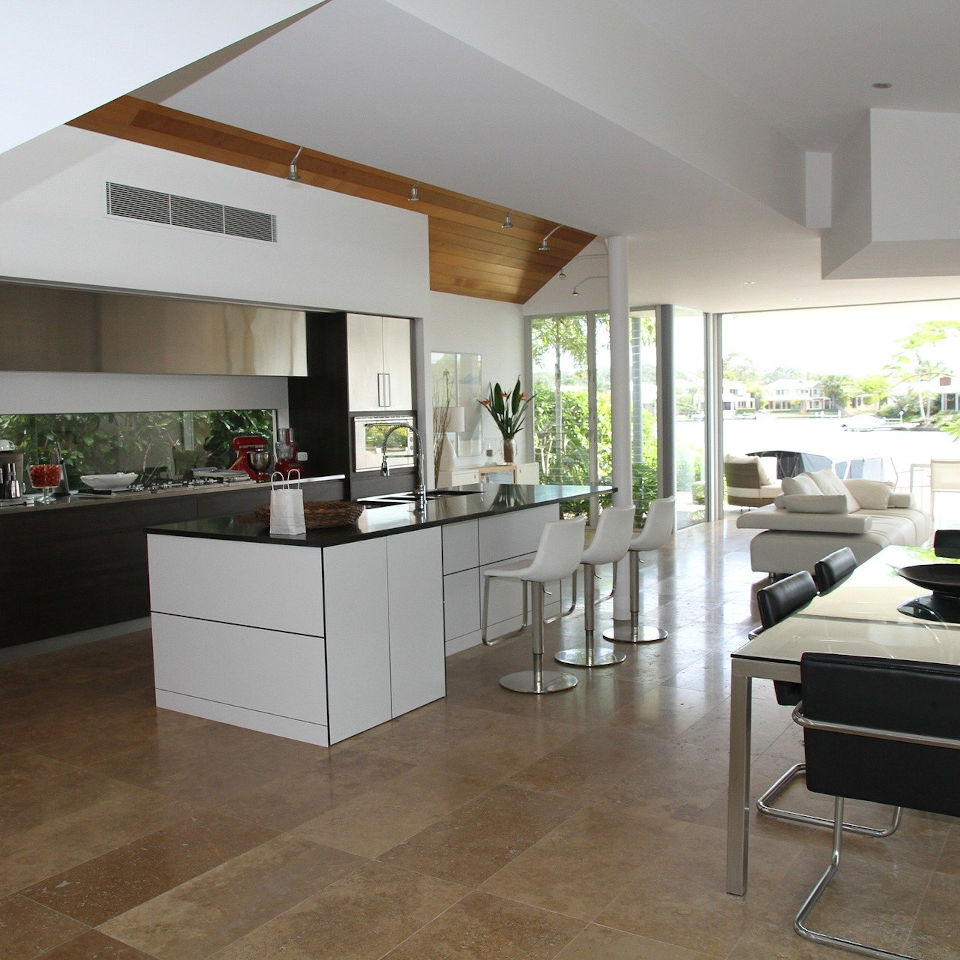 In terms of the dining room design itself, try to delimitate that space from the rest of the kitchen by using a different style of flooring, and even a different wall color or wallpaper, but have in mind to choose color schemes that complete one-another.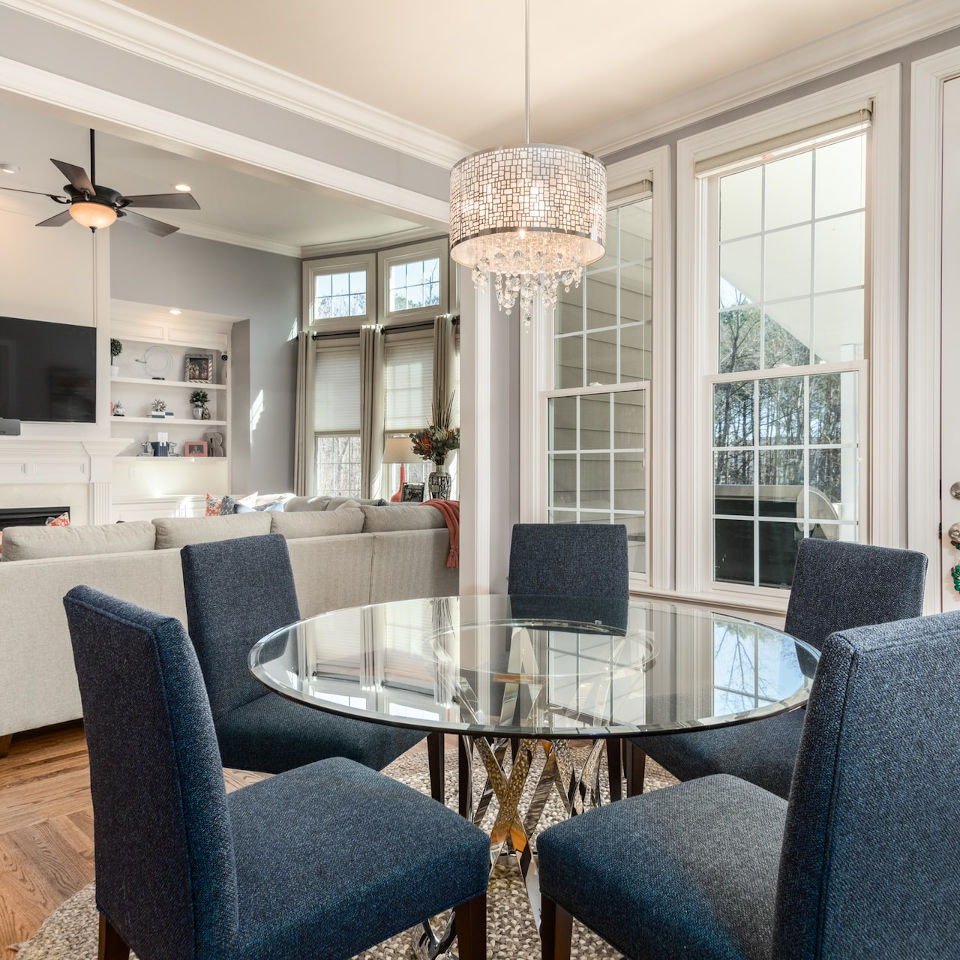 Tip: Think of a round table for your small dining room design since it occupies less space and can also host more people.
Give us a call, and let's talk more about that dream home remodeling project!
Bring light into the dining area
In terms of lighting, this is the home design area where being dramatic and extravagant will create the proper ambient for fine dining and fine talking.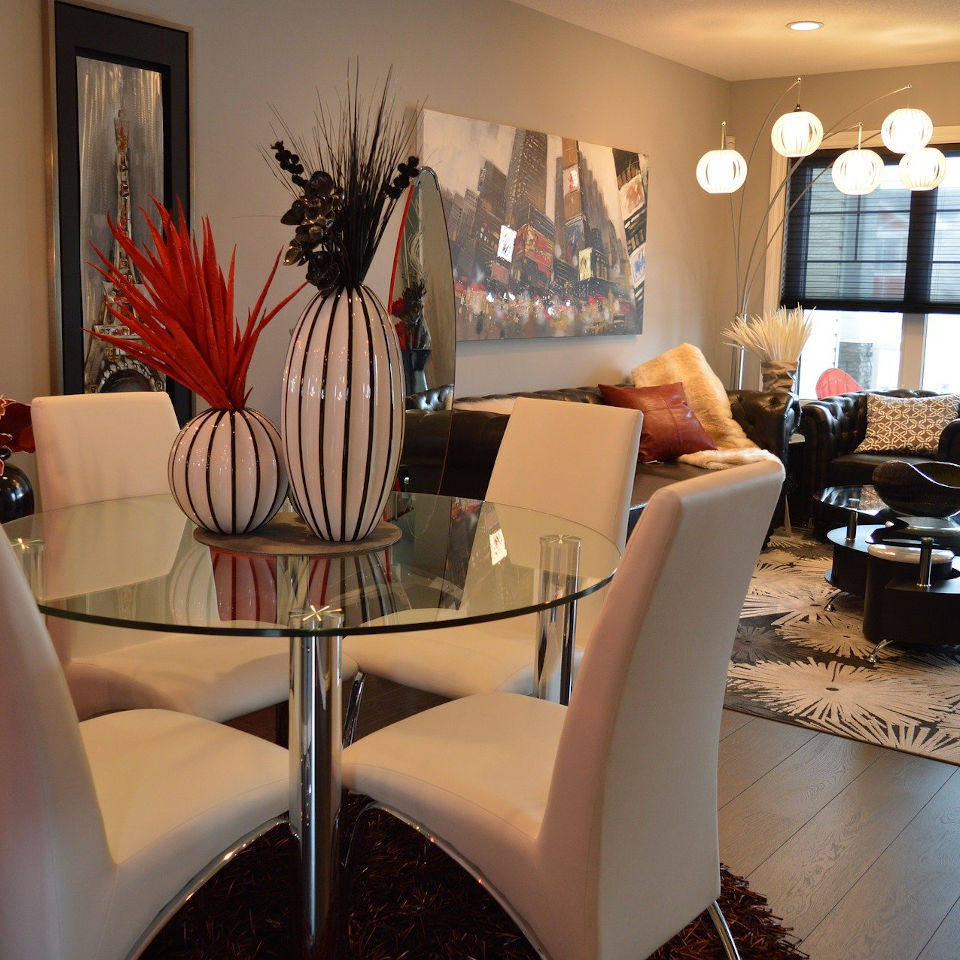 Opt for dining room interior design with low-hanging chandeliers over the dining table, and surround that with wall washers to create an enjoyable light contrast.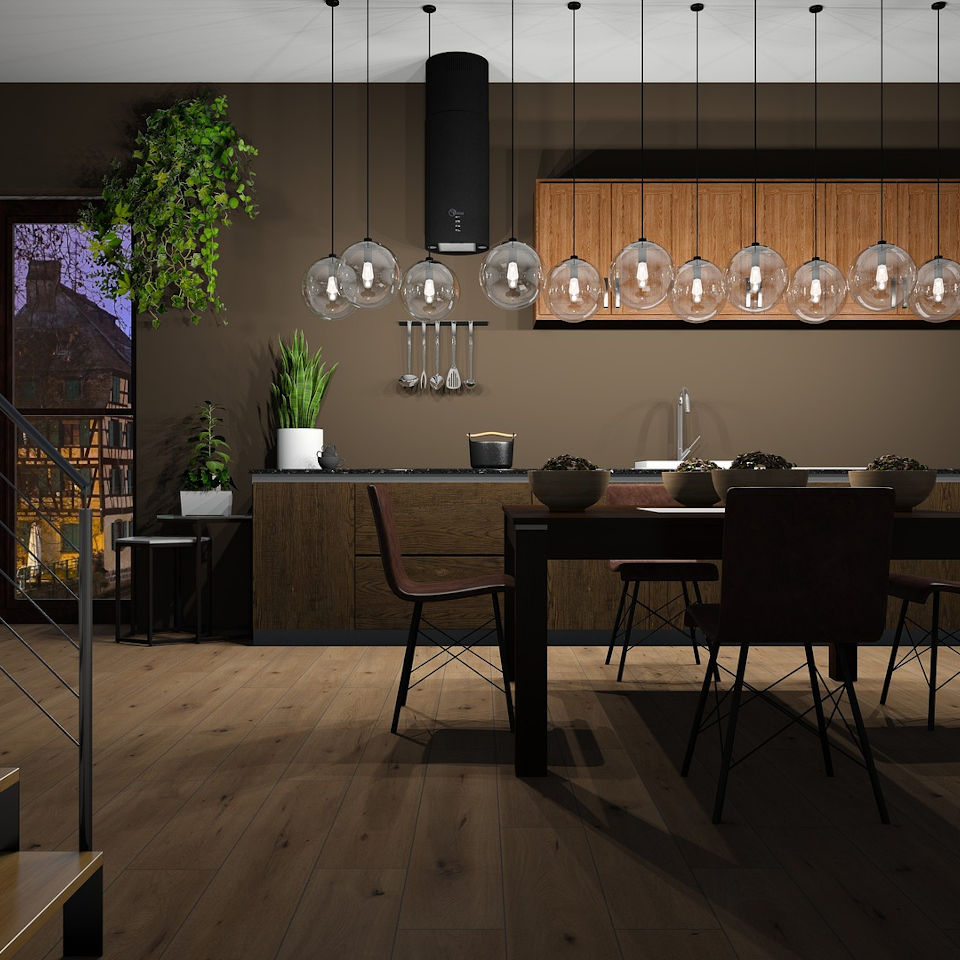 Tip: Avoid downlights over the dining table and especially over the seating area, since it will annoy your guests, and also cast a dark shadow over their faces.
Make the table as the focal point of your dining room design
From a functional point of view, any dining room design starts first with the main table and then the rest of the furnished elements coming around it.
By making the table the focus point of that interior design, you deliver a clear message on the purpose of that area, as well as create a visual invitation for people to sit down and enjoy a fine meal.
Add rugs for a warm dining room interior design
One of the more traditional home design elements, rugs are a timeless design piece to bring comfort and that warm homely feeling to any area of the house.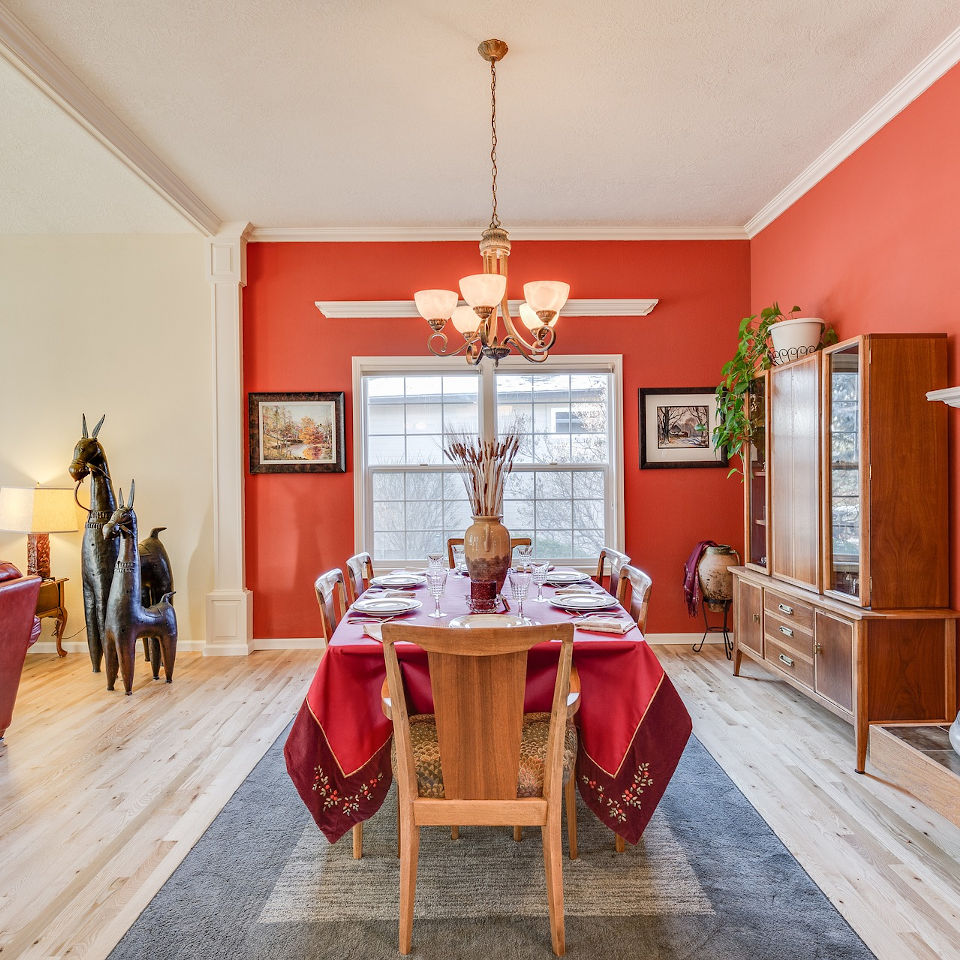 From a dining room design perspective, you can use a large rug as decor accent to the main dining table, as well as for secondary seating areas to give extra coziness with this warm, classical element.
Use flowers as décor for the dining table
The addition of fresh flowers to a dining table will enhance the mood, since this natural décor element has always been associated with cleanliness and beauty.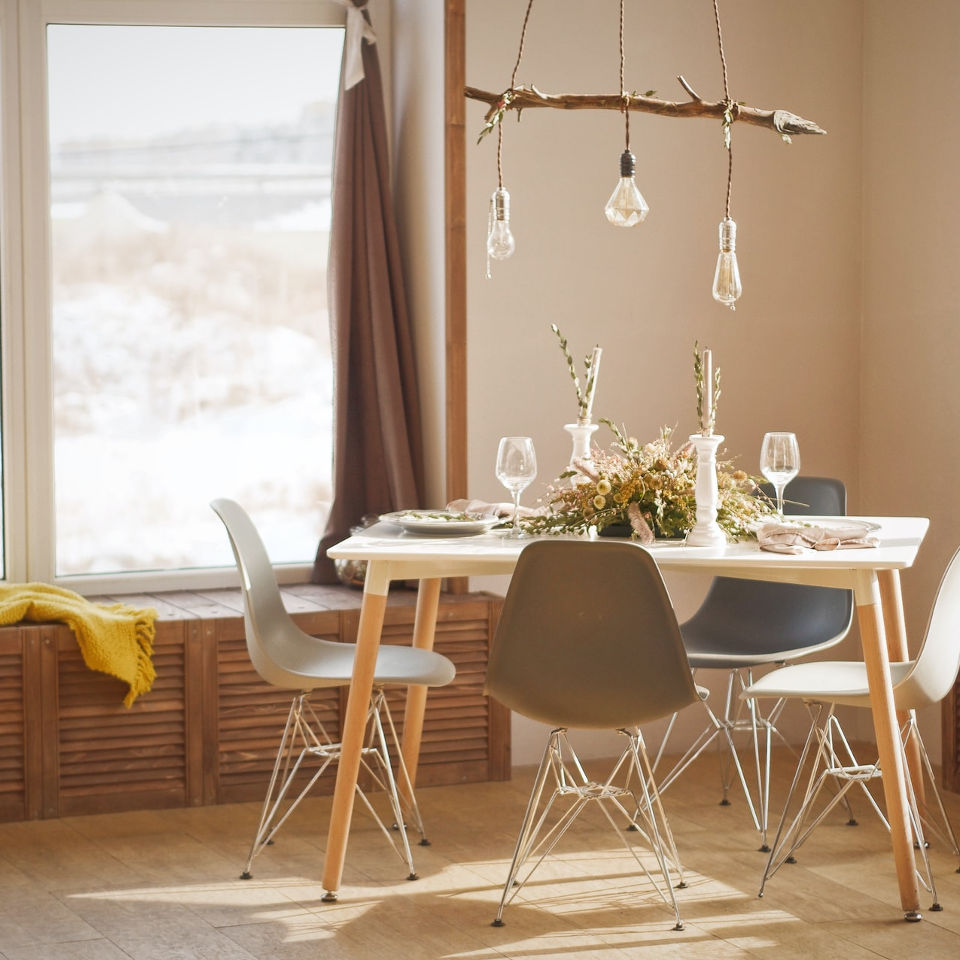 Even better, floral central pieces are rather inexpensive dining room design elements that will freshen up the ambient, having the option to choose a different look every week.
Tip: Be considerate in the choice of flowers and pick scentless species, since some smells might trigger allergies and even interfere with the flavors of the food.
Think of adding some level of privacy
For a modern dining room design that incorporates an open-space area, adding some privacy to your dining table would keep that space quieter, and out of sight from distractions.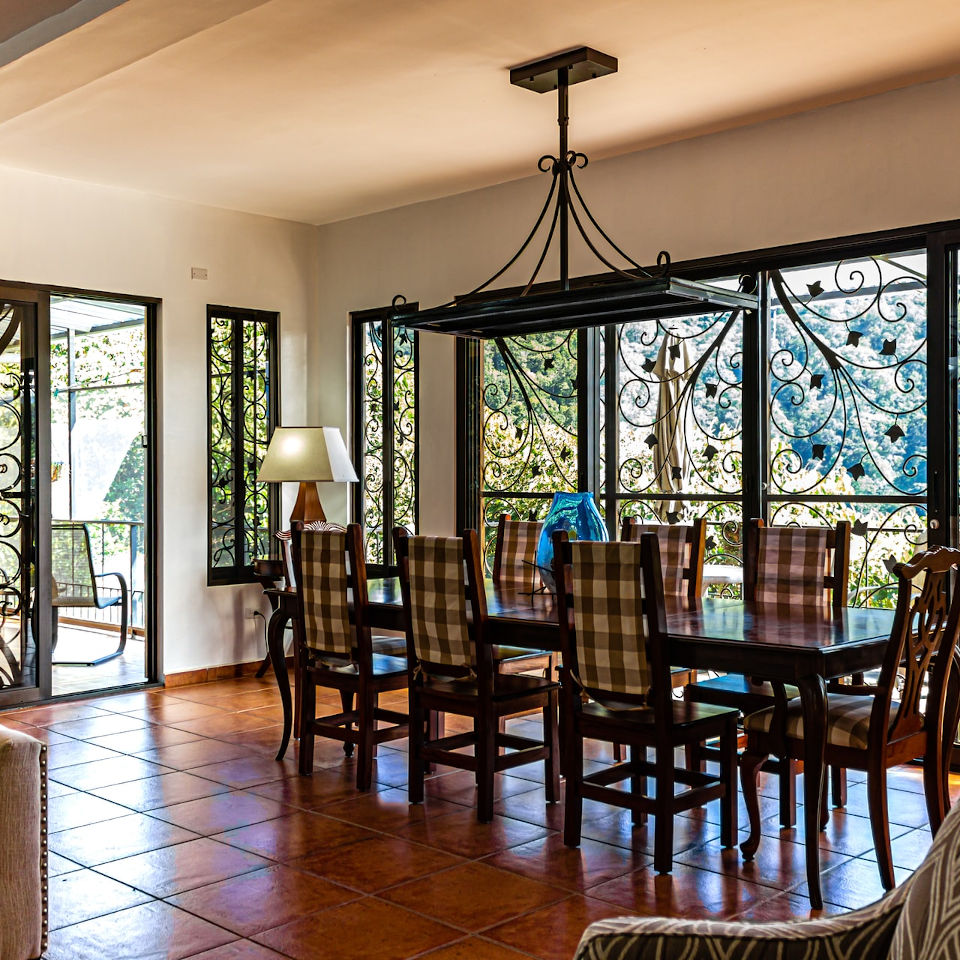 You can achieve that, and still retain a stylish interior design, by adding floating screens or bamboo dividers, and have the needed privacy to encourage conversation, without being disconnected from the rest of the room.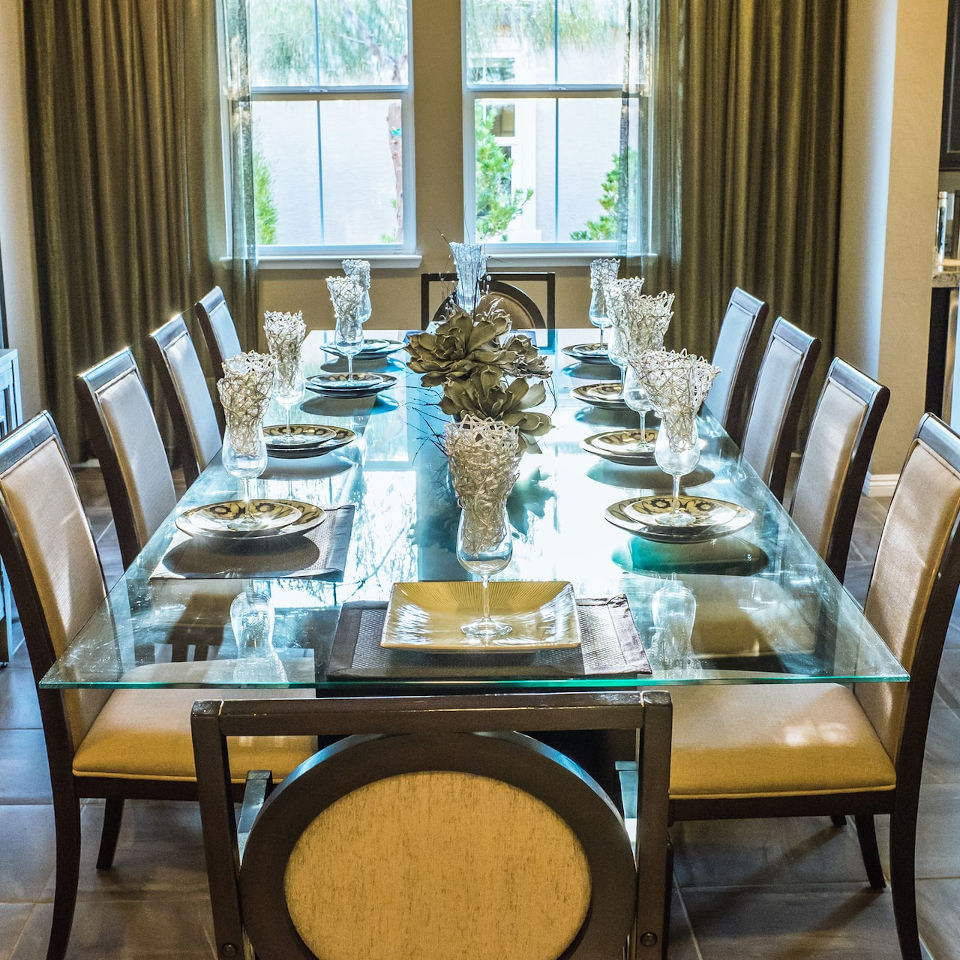 Dining should be a momentous experience, so an appropriate dining room design is the best way to ensure that you make the most of that area, and the most of life's best moments.
For a classy and comfortable dining room interior design that turns every dining experience into something special, get in touch with our expert designers at SOD Home Group.
We're here to listen to your ideas, put them into project form, and finalize that project on time, on budget and as expected.
Give us a call, and let's talk more about that dream home remodeling project!
More valuable insights on KNOW OUR SECRETS page
Explore Other Interior Design Services