MASTER SUITE DESIGN
A FINE HOME IS NEVER COMPLETE WITHOUT A SUITE DESIGNED
No home design is complete without a lush and comfortable master suite design. It is a stylish way to show your preferences, and also enjoy those preferences. Design practicality is also part of a polished master suite since it doesn't only have to look good, it has to feel good. After all, a master suite design is all about showing who's in charge of that home.
Grab Our Free Resource Now:
The Insiders Guide On How To Design Your Master Bedroom.
Our
Awards
Get inspired by our projects
Get a Glimpse into our trade secrets
Interior design tips for your bedroom
A master suite is not about size or style, but a lot more about the practicality and the right choices in terms of room design. A master suite design should be all about privacy, being yourself, as well as having the space and the comfort to enjoy your time spent there.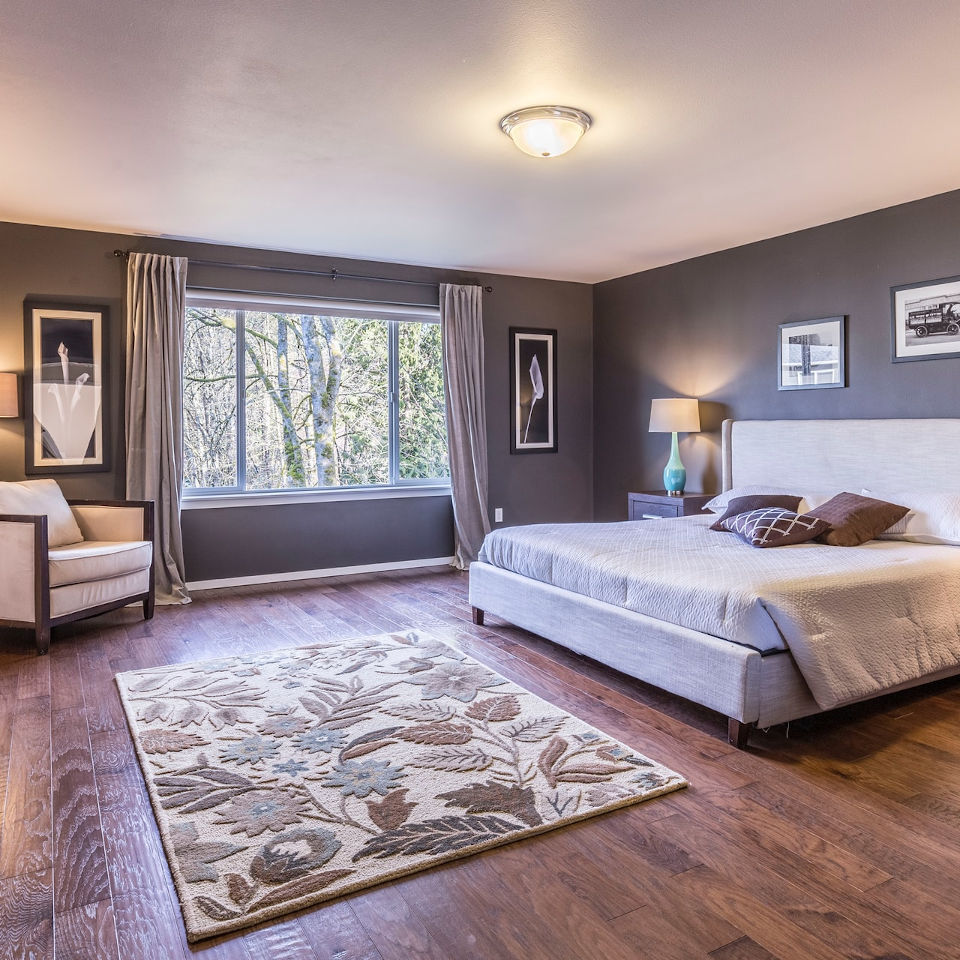 Also, in case you didn't know, there is a difference between master suite and master bedroom, with the first one having its own private bathroom and other functions, while the master bedroom can be catalogued as the biggest bedroom of the house.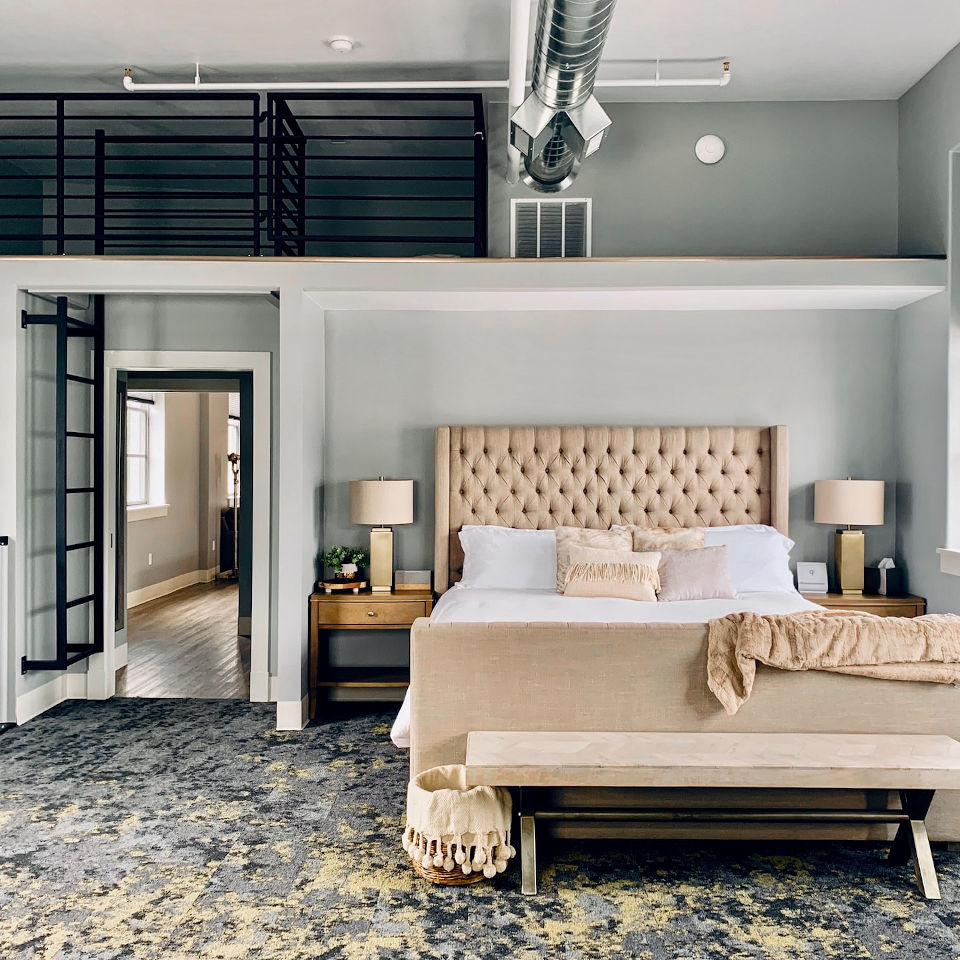 The following tips will tackle both master suite design, as well as master bedroom design, so you can turn that area of your home into the best place to spend a lazy day.
1. Go for an open plan
An open-plan can look impressive for both master suite as well as a master bedroom interior design.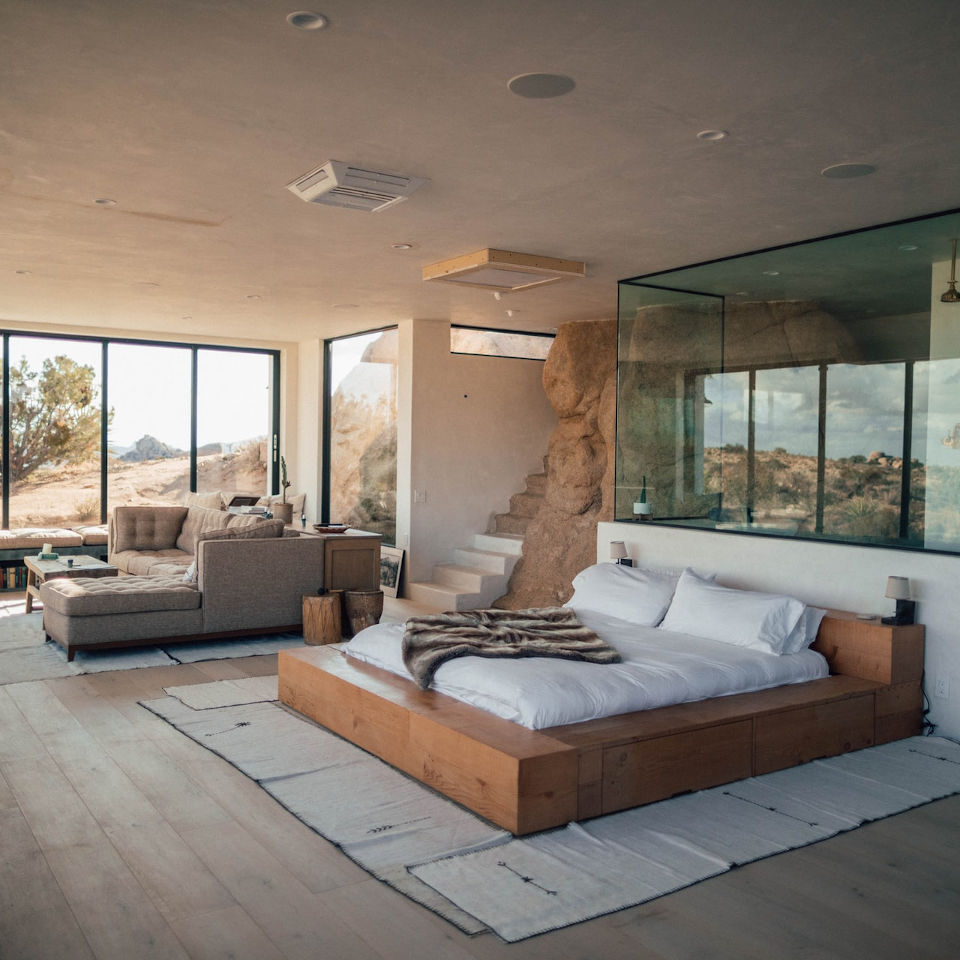 Still, when it comes to the master suite, a small privacy wall will be required to keep the bathroom area hidden from view.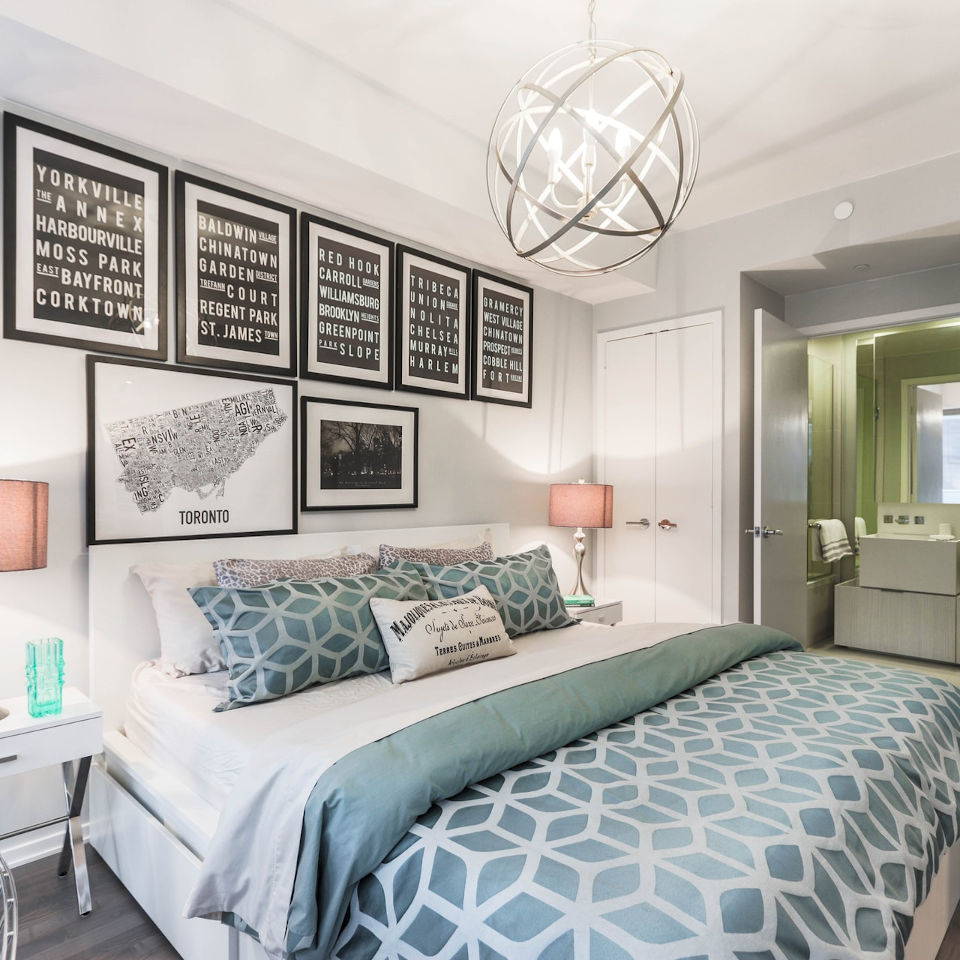 There is also the option of keeping the bathtub as a master suite design element, while the other appliances are kept private.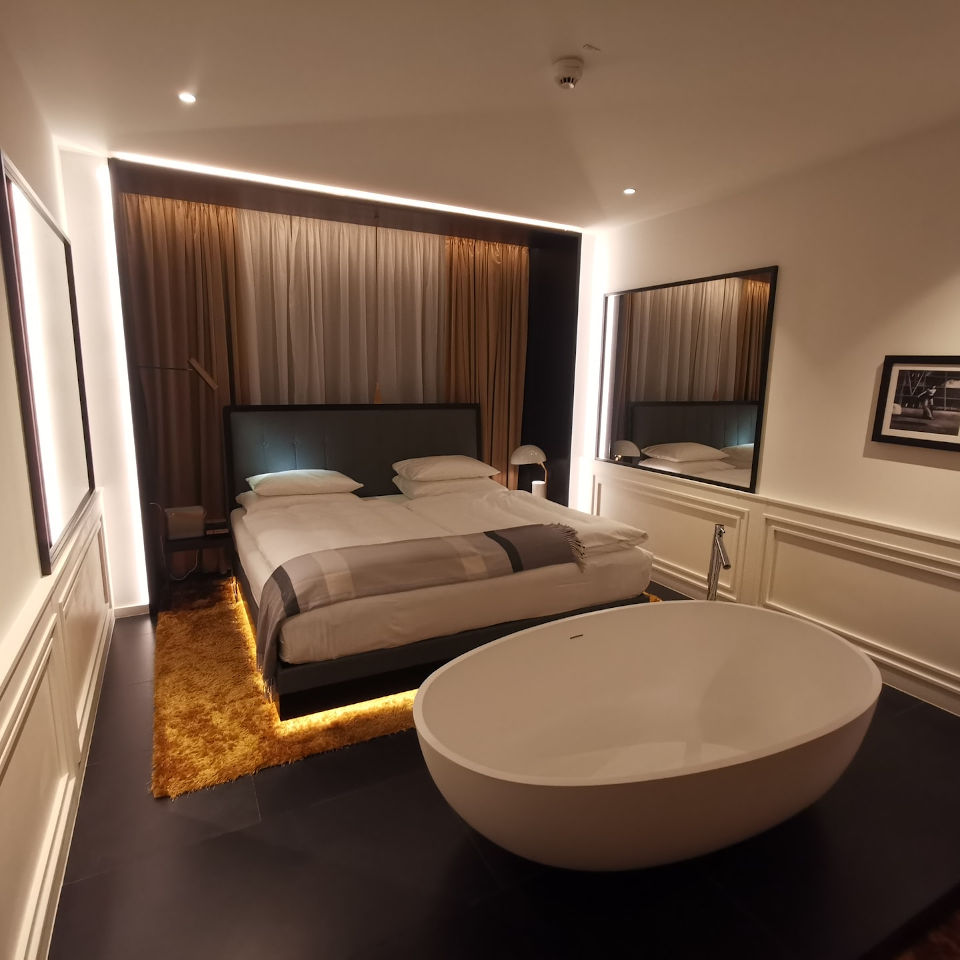 2. Have lighting in mind
This advice applies to both day and night.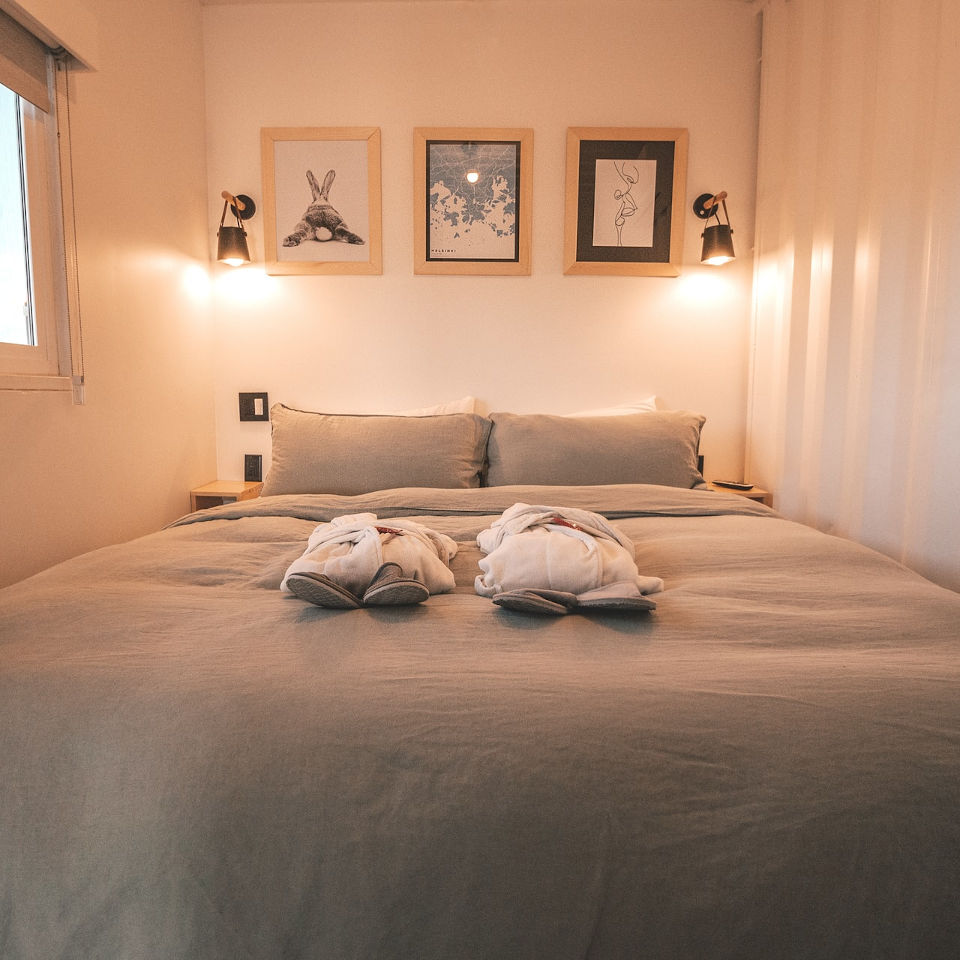 Good illumination is essential in a master suite design, since besides sleeping you might want to do other activities during the day, such as reading or watching TV. For nighttime lighting, consider individual lighted areas, with soft lighting for wardrobes and bathroom.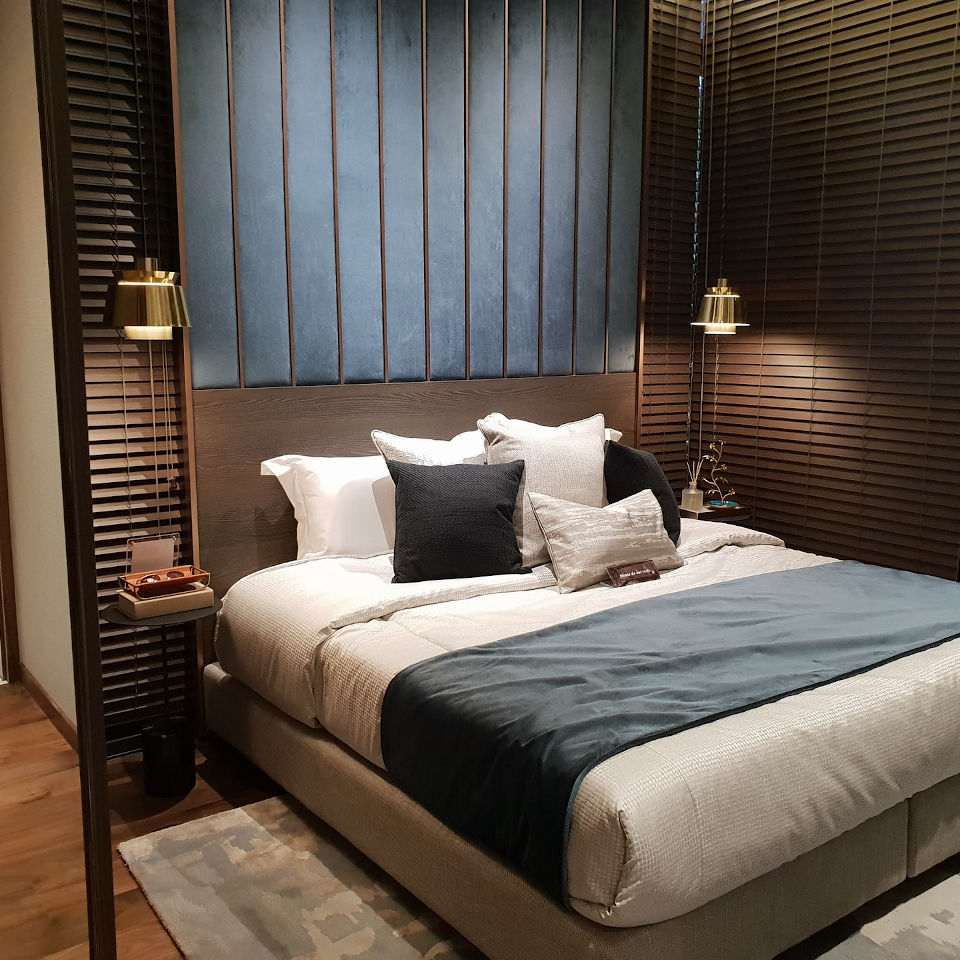 Also, if you share the bedding area with someone else, ditch the old table lamp idea, and integrate modern LED wall lights into the master bedroom interior design since they are less disturbing when the other person is sleeping.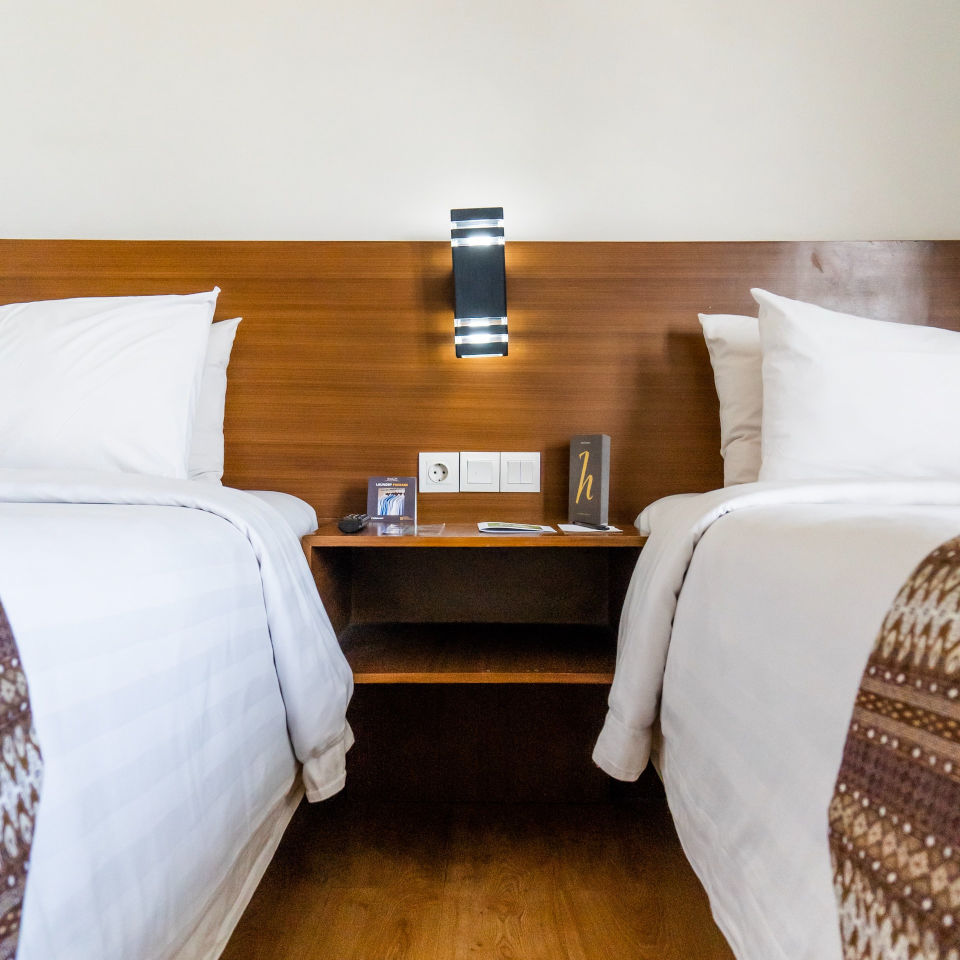 3. Separate the main areas
Defining the main zones of your master bedroom or master suite will give the impression of a larger living space, while also offering you a way to fluently integrate the bedroom with the rest of your home design.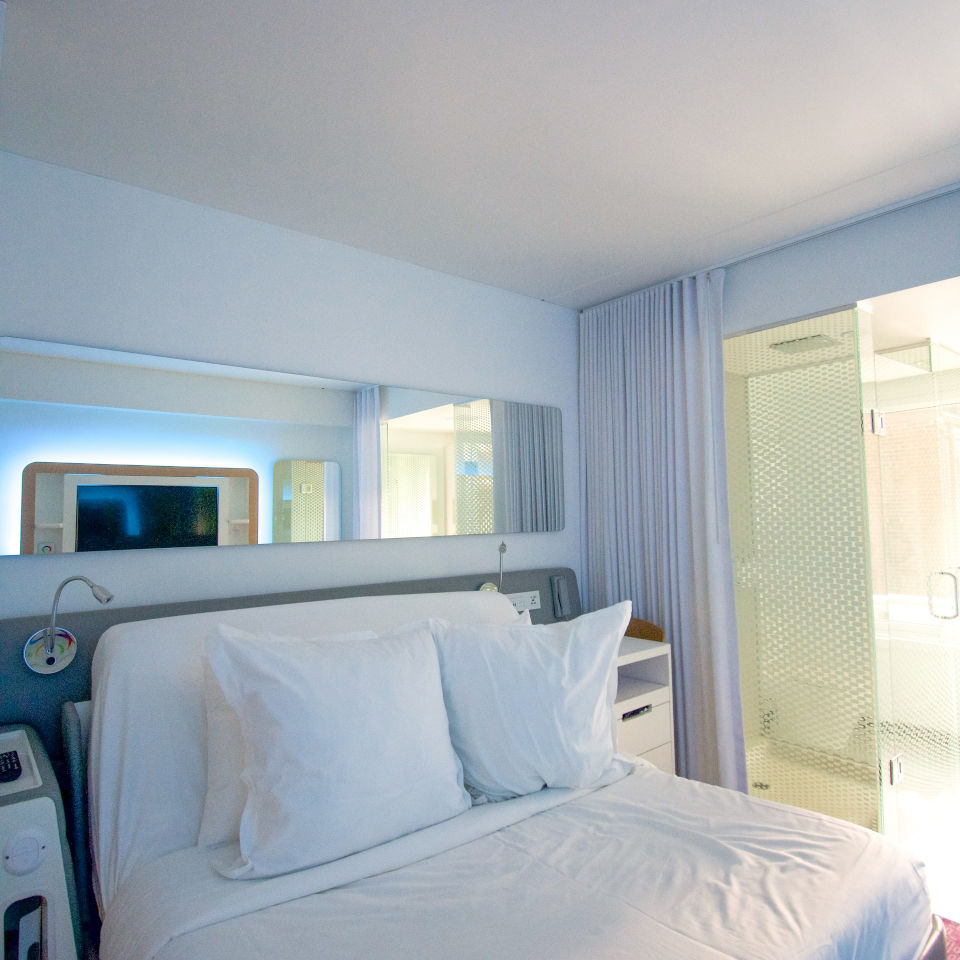 You can do that by opting for different textures and materials to separate the sleeping area from the other zones in the room, such as the dressing or the bathroom, while still keeping a uniform color scheme to obtain a cohesive pattern.
4. Include seating
Though the main focus of the room is sleeping, adding seating to your master bedroom design will create a quiet, private nook where you can meditate, discuss, or relax without the disturbances from a living room.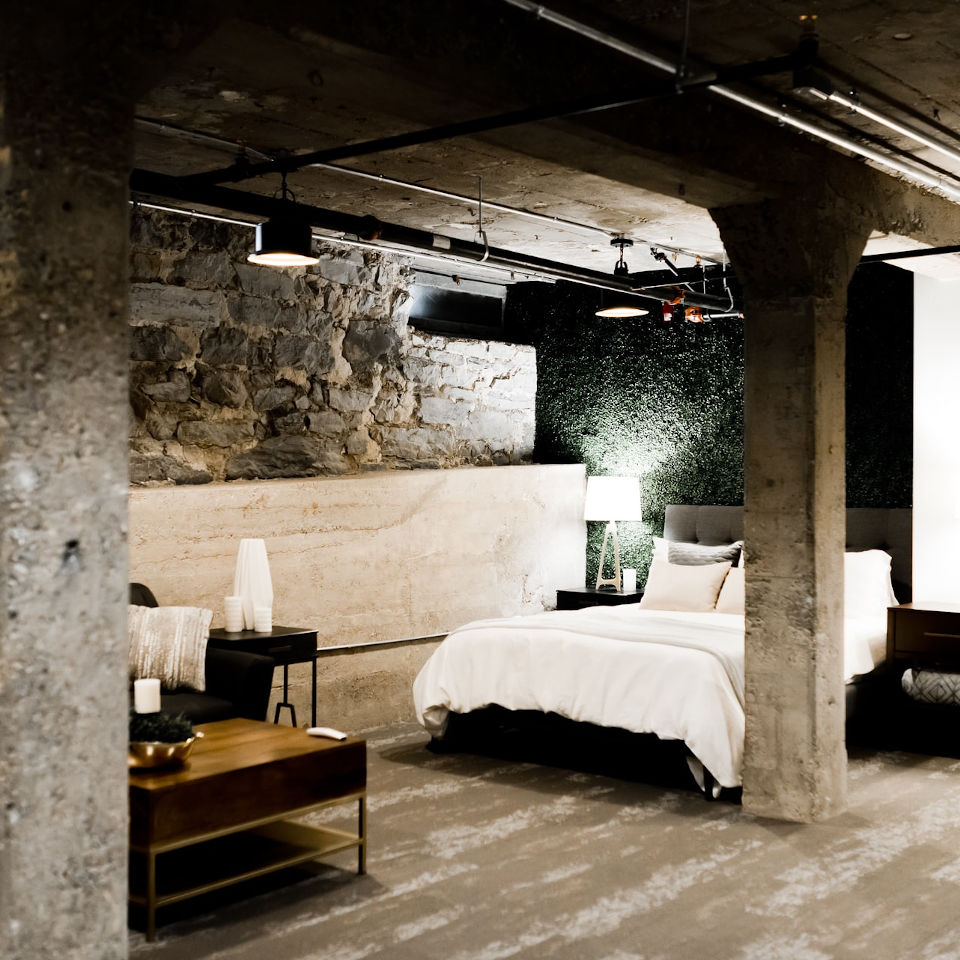 A simple way to put that in practice is by placing a small couch or a set or armchairs at the foot of the bed, and also placing a coffee table in front of it. This works with either small or big bedrooms, the only difference being the actual size of your seating choices.
5. Think of storage
Investing in storage is essential for any bedroom that aspires at the title of 'your place.'
For practicality, create a master suite design with a walk-in wardrobe with hang-rails and open shelf-storage available right away. Since it will be a custom furniture item, you can plan in advance how much storage space you need for shoes and small clothing items.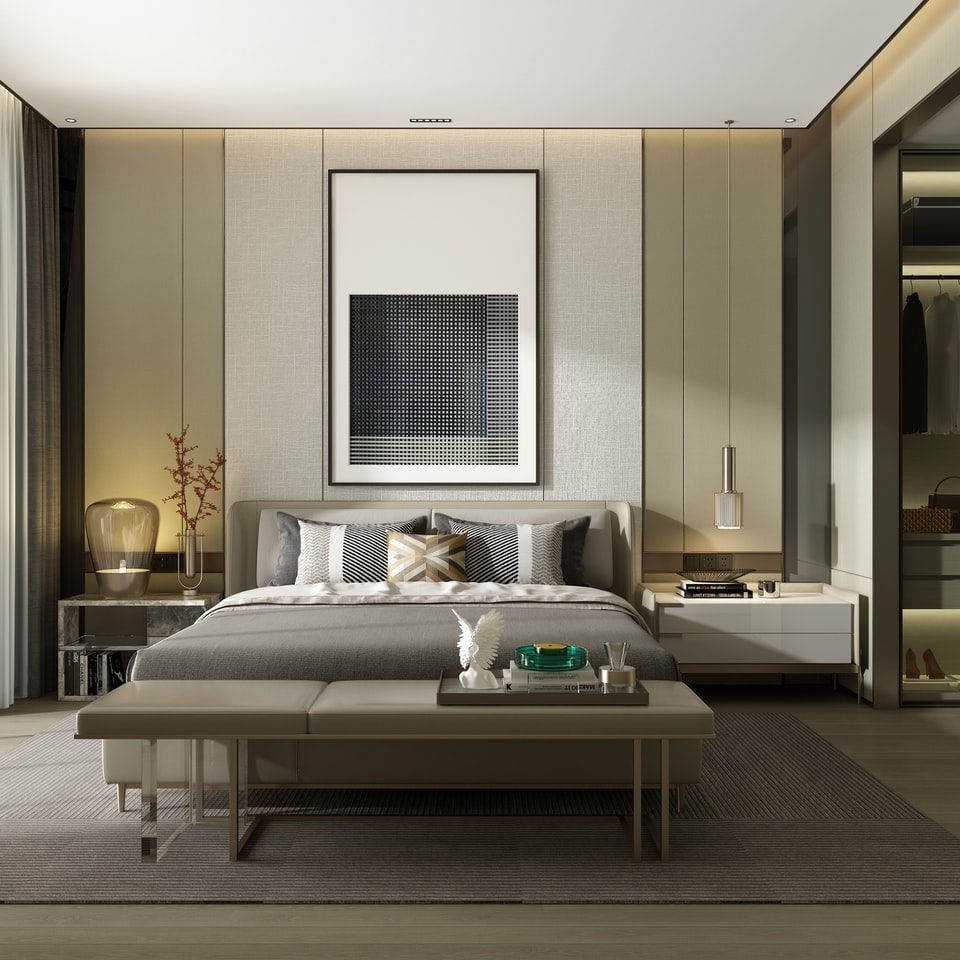 As the master bedroom design goes, storage space needs to be economical and serve multiple purposes when possible. For instance, a window bench can offer both seating as well as storage space, while under the bed drawers can maximize the use of that space.
6. Pick the right color scheme
When thinking of a master suite design or master bedroom, always opt for neutral colors that relax rather than creating visual awareness.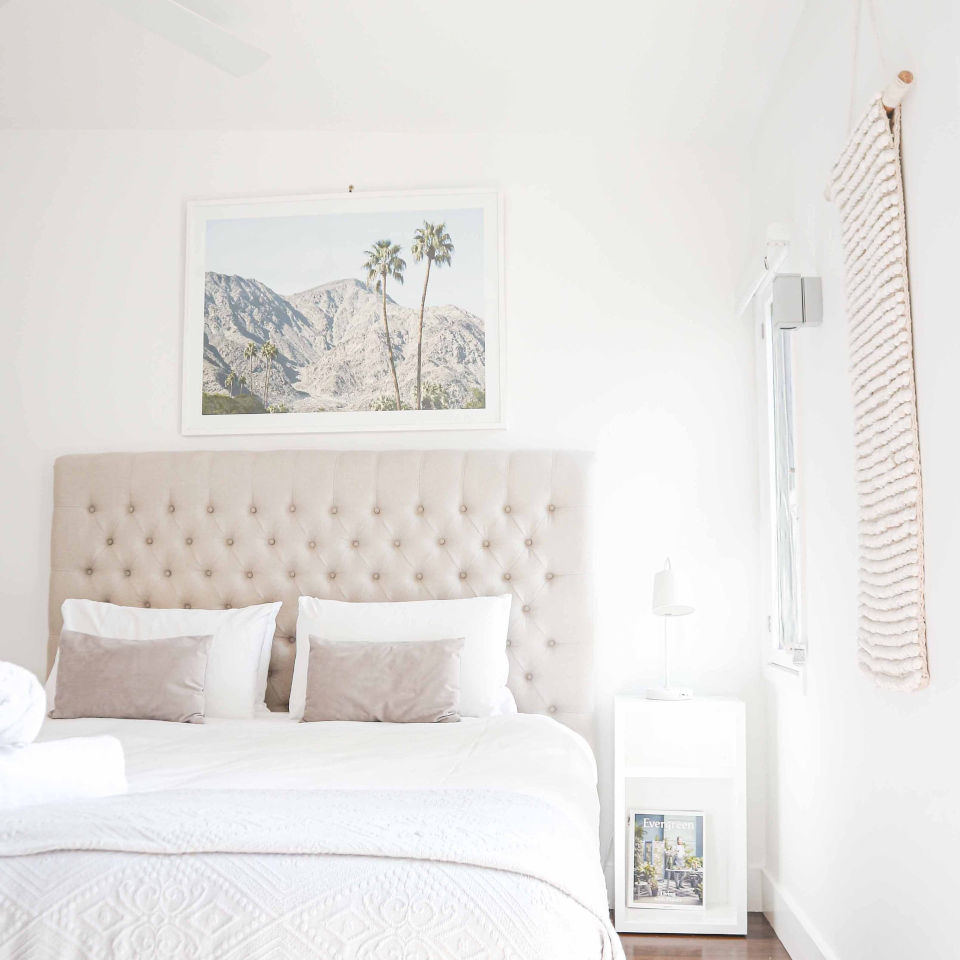 One safe choice would be off-white with warm undertones, while vivid colors such as pink or lime green are more suitable in a living area. Also, remember furniture color when establishing the vibe of that area, and to achieve consistency try to have the same color for all bedroom furniture.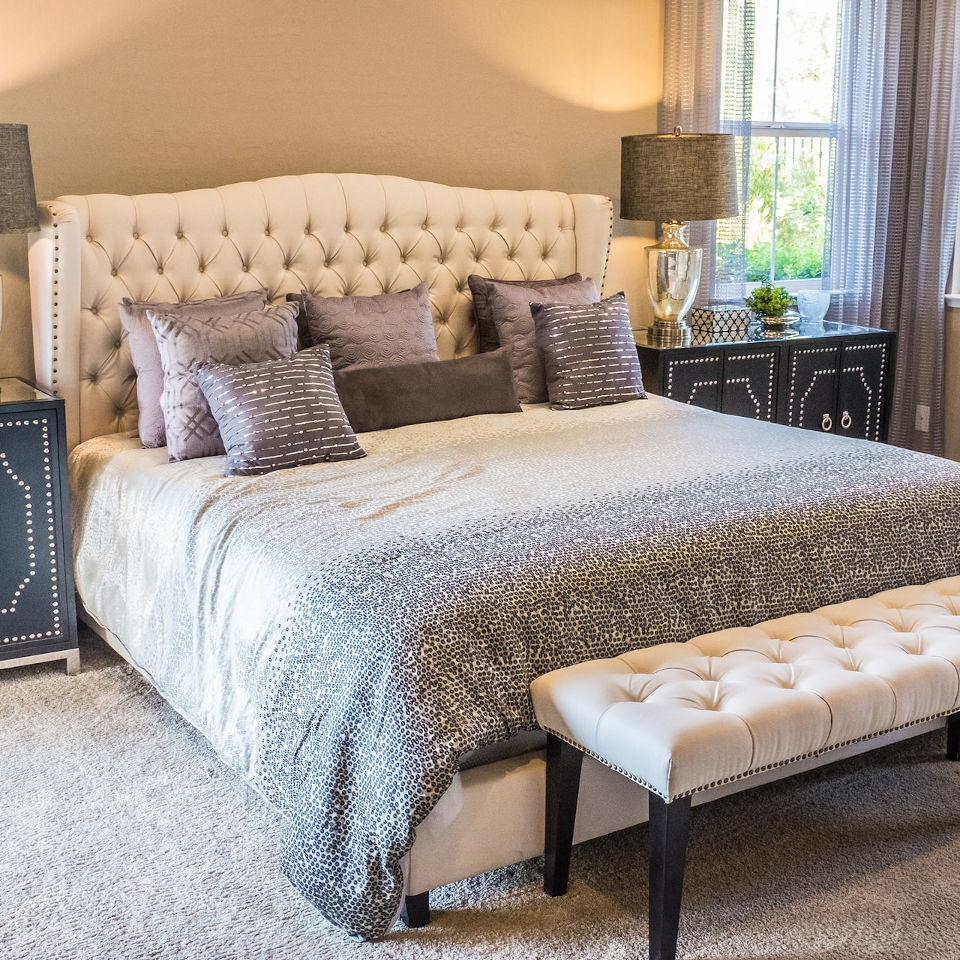 Overall, regardless of the color scheme you choose, have in mind that you only want one or two main colors for the master bedroom interior design, since you're designing a bedroom area, and not building a rainbow.
7. Include multimedia
Though not everyone's cup of tea, TVs and other multimedia devices have found their way into the bedroom area of most modern homes.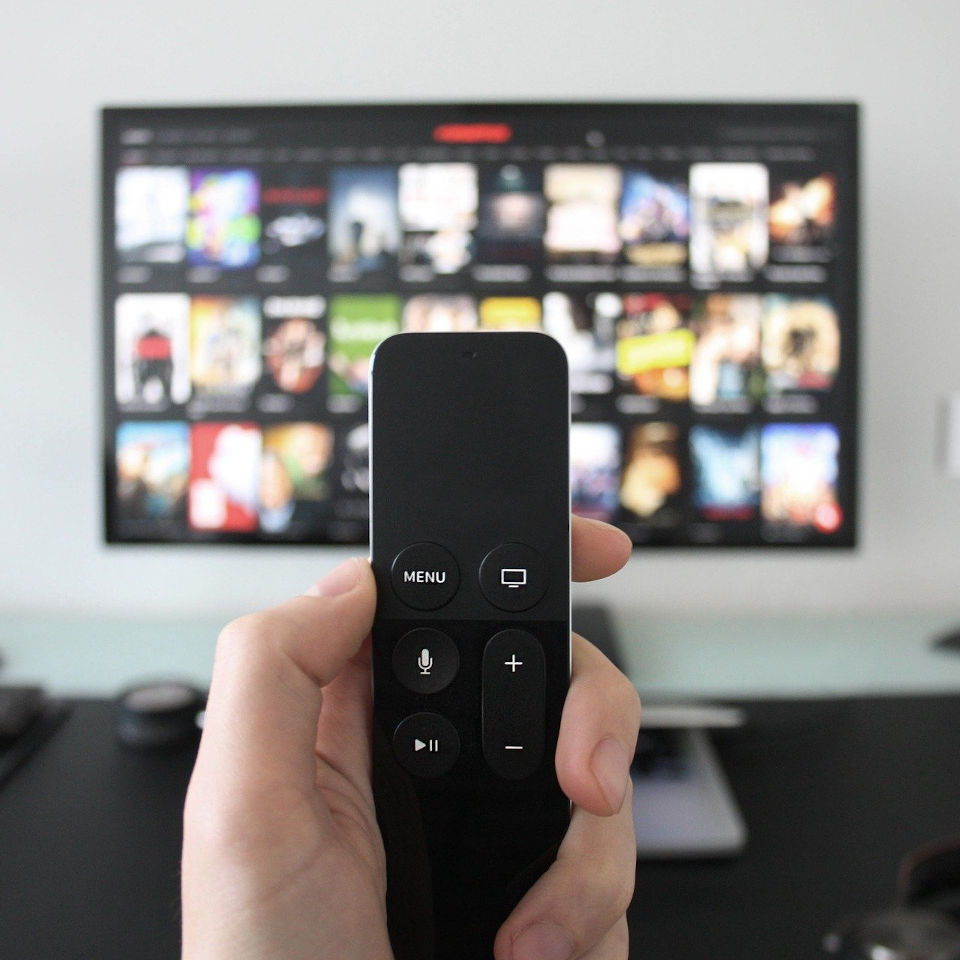 From a practical perspective, you can find the best place to put a TV by taking into consideration the following factors: being visible when needed, relaxing to watch, as well as not blocking the view when not in use.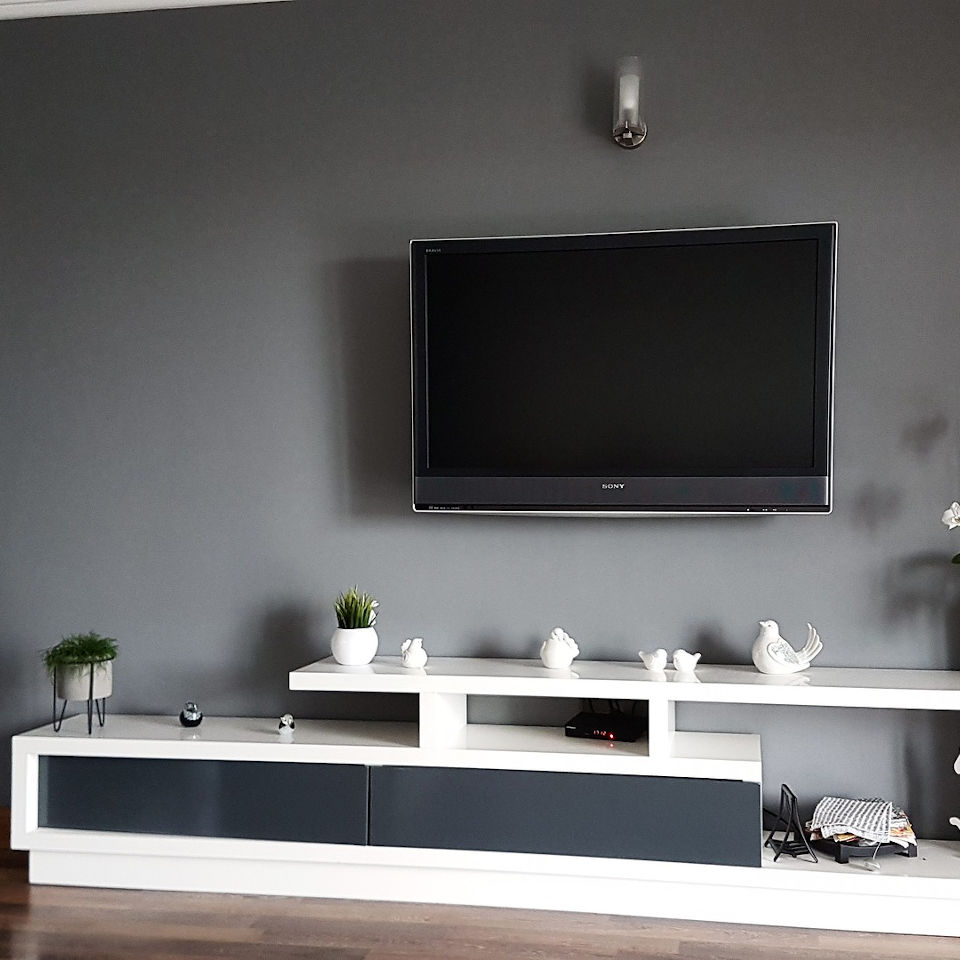 If budget allows it, retractable screens are a classy touch to a bedroom or master suite design.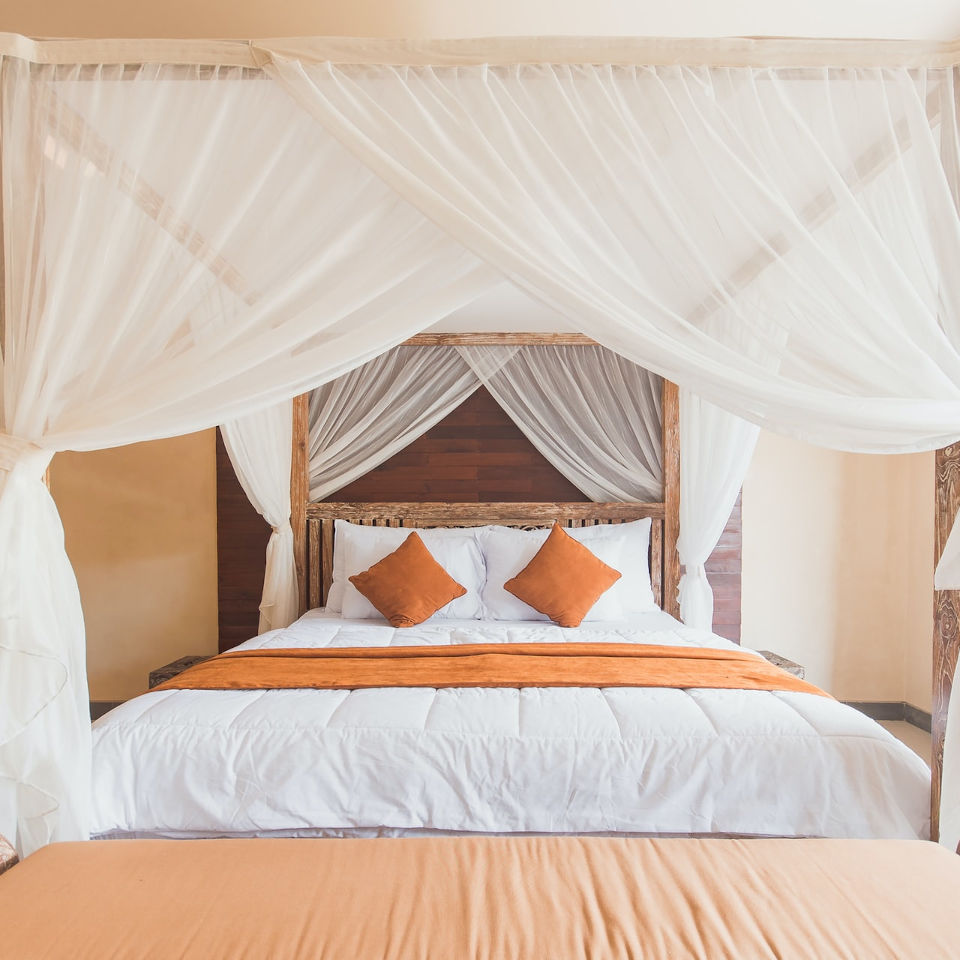 Creating a new master bedroom or master suite can be an exciting experience where you can create your own private area meant for relaxation and recharging your batteries.
In order to achieve that in style, opt for a master bedroom design from SOD Home Group.
Our designers are available to put your interior design ideas into project form, and our team is ready to take that project from start to finish, while you enjoy a carefree renovation experience.
Get in touch for a friendly chat because we'd love to hear more about your project!
More valuable insights on KNOW OUR SECRETS page
Design your dream Master Suite in a click
Explore Other Interior Design Services