Outdoor Lighting
Outdoor lighting done by professionals is what sets Class A movies apart from the rest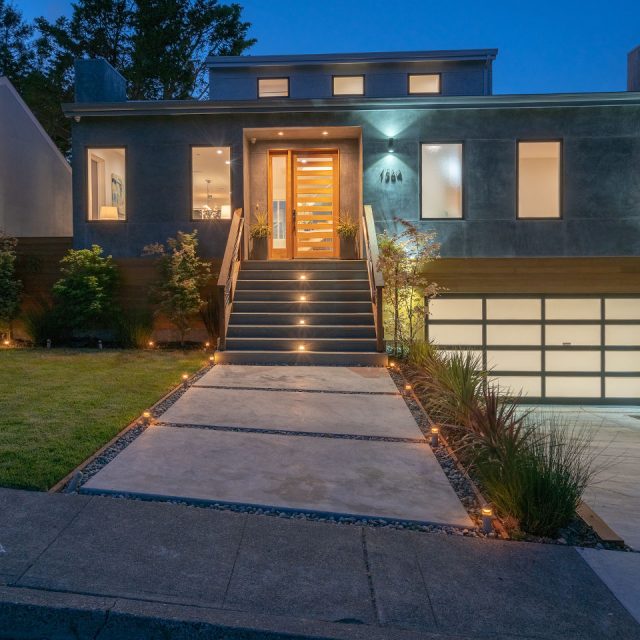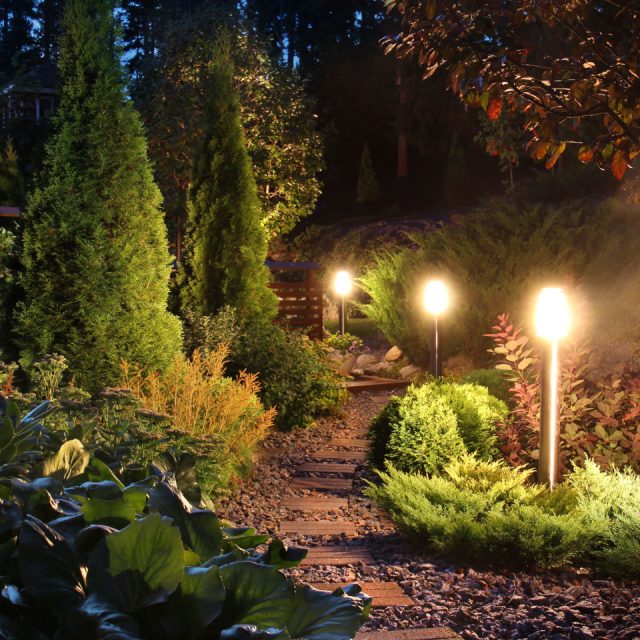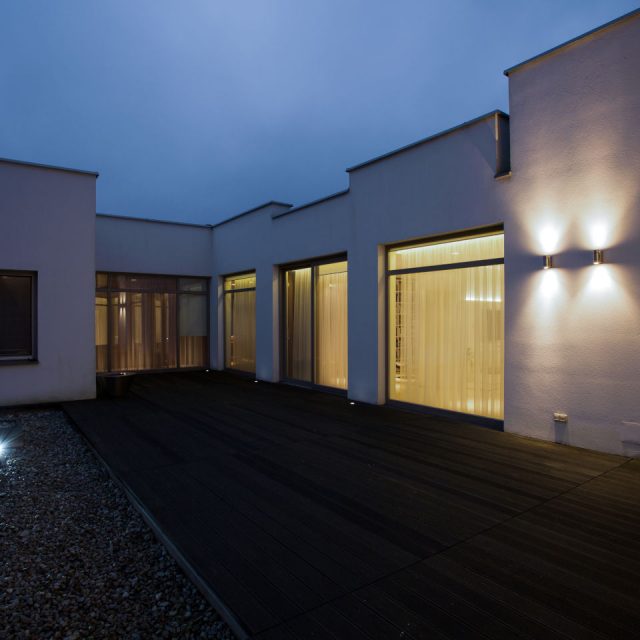 There's nothing more important to a practical landscape design than a functional outdoor lighting design. Even more, this essential nighttime home improvement will also double-up as an outdoor décor element, with features such as patio lights or wall lighting giving a new dimension to your garden, being there both for protection as well as creating the atmosphere for that perfect night party.
Get Your FREE eBook Now:
Save Tens of Thousands of Dollars with Home Maintenance
Our
Awards
Get inspired by our projects
Get a Glimpse into our trade secrets
Best outdoor lighting for your garden
Installed to put emphasis on the best areas of your garden, outdoor lighting can make the difference between a dark, uninviting space, and a fairytale landscape reminiscent of midsummer's dream.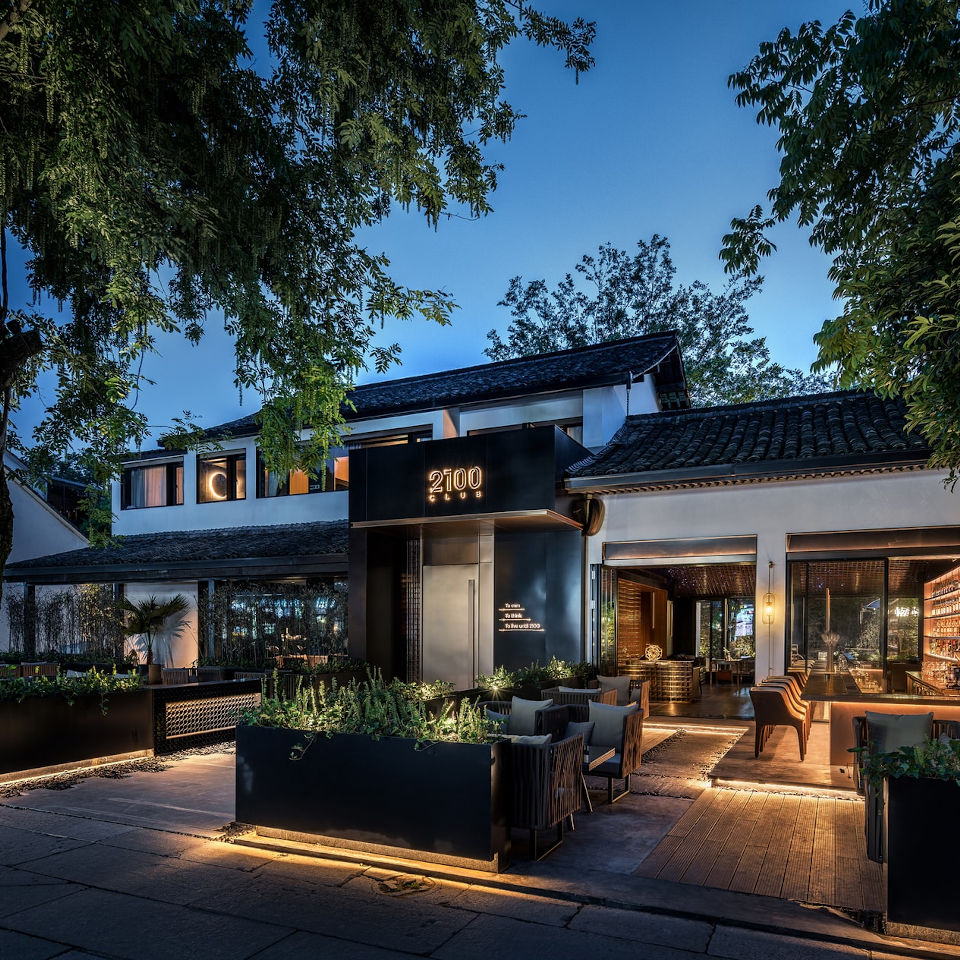 Choosing the right type of outdoor lighting depends on what type of garden you have, what area those lights will need to cover, as well as the type of atmosphere you are planning to bring in regards to landscape lighting.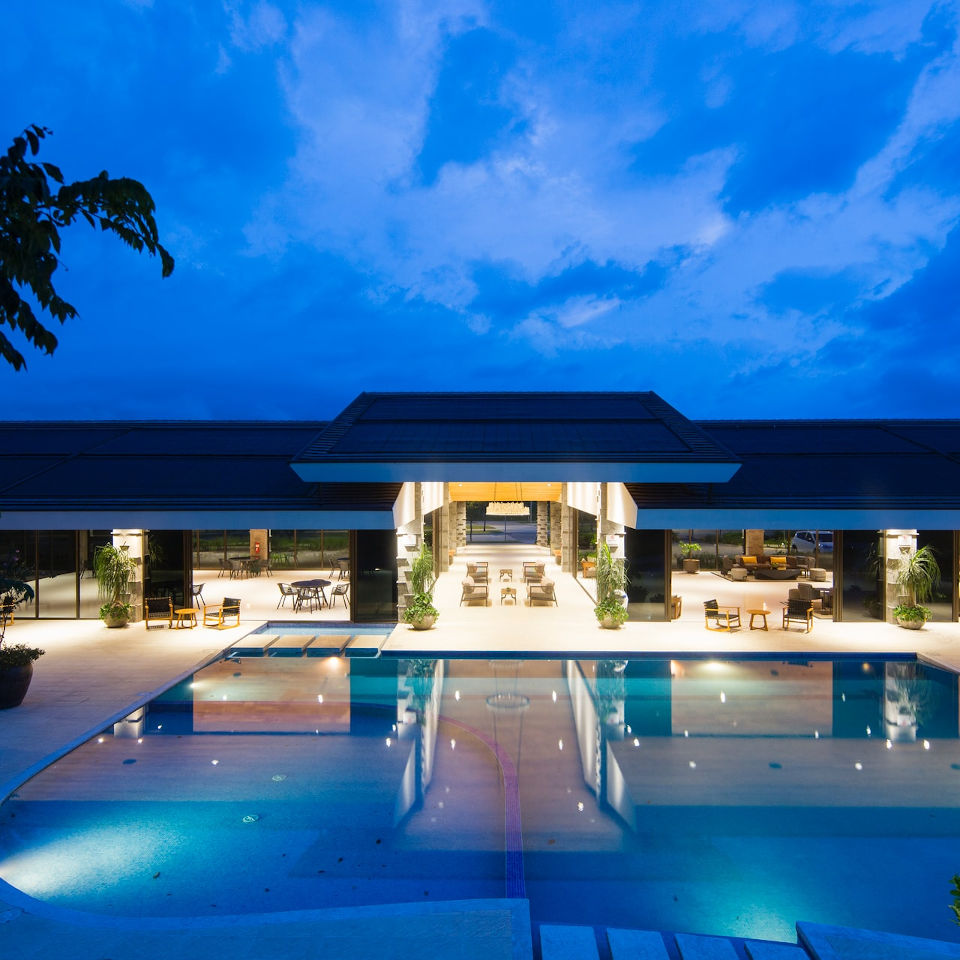 Just as usual, SOD is here to shed some light on the subject, and choose the most suitable lighting for your garden, be it bright tips about patio lights, or how to plan an entire landscape lighting design.
Here are some top tips and ideas to get the most out of your new outdoor lighting:
1. Focus on key features
Putting the emphasis on the most interesting features of your garden is the first thing to have in mind when planning the overall landscape lighting design.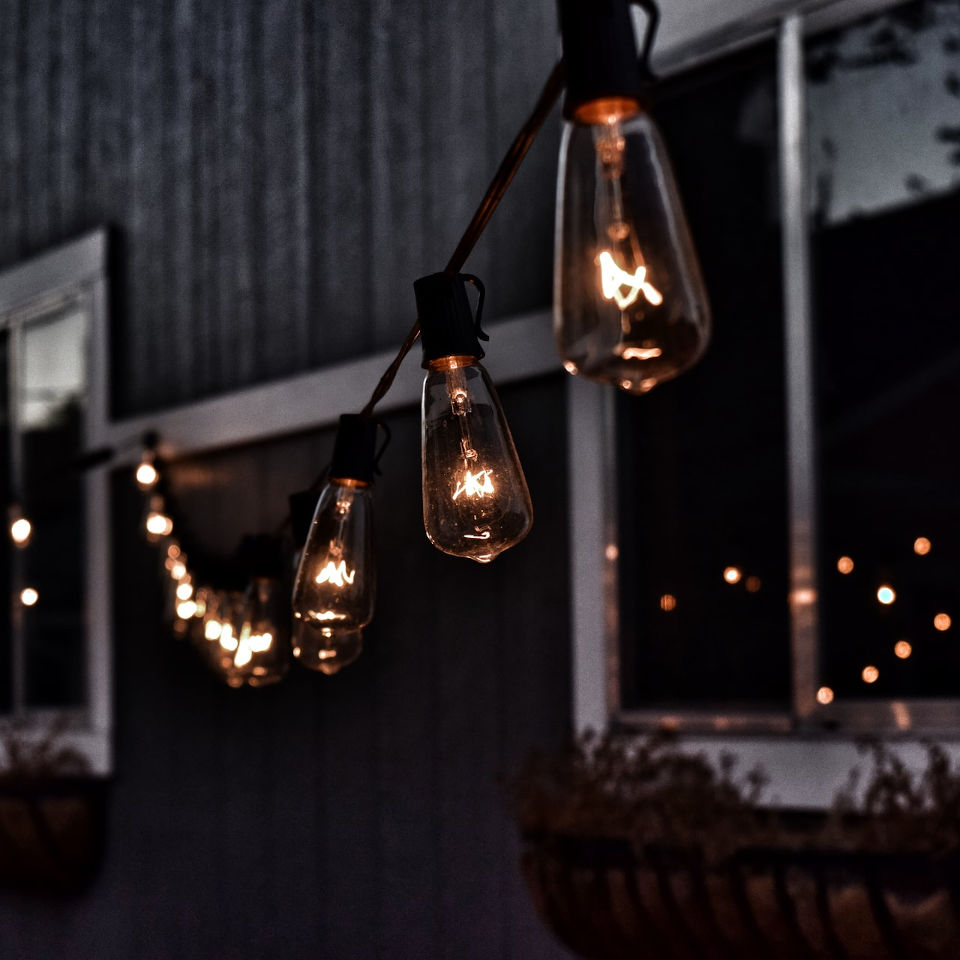 Spotlights are the best suited outdoor lighting in this case, with lumen levels depending on what type of mood you are trying to set, with bright light making your garden features clearly visible, while more dimmed spotlights will give the sensation of a pleasant mystery.
Drop us a call for a friendly, no-obligation chat.
2. Create lighted walkways
The second most important element of landscape lighting design is represented by lighted walkways.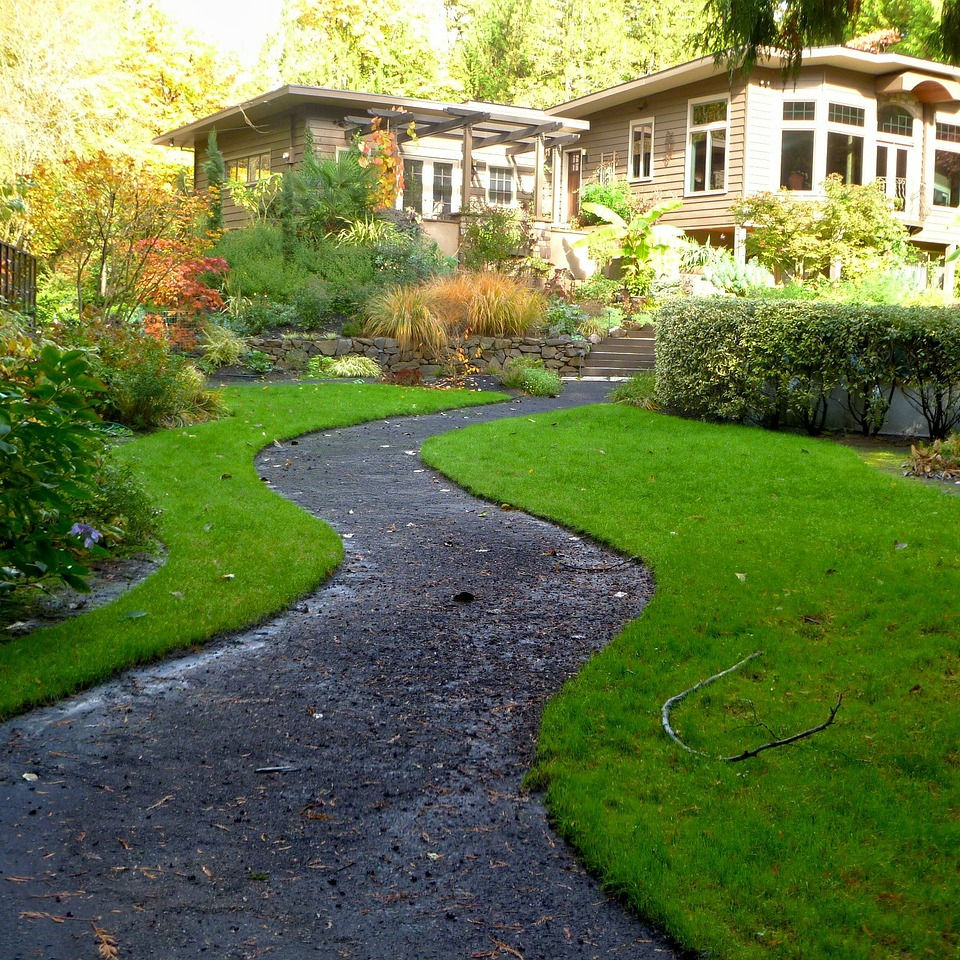 This will allow you, as well as your guests, to navigate your garden without the need of turning on the floodlights which will make obsolete your other outdoor lighting effects.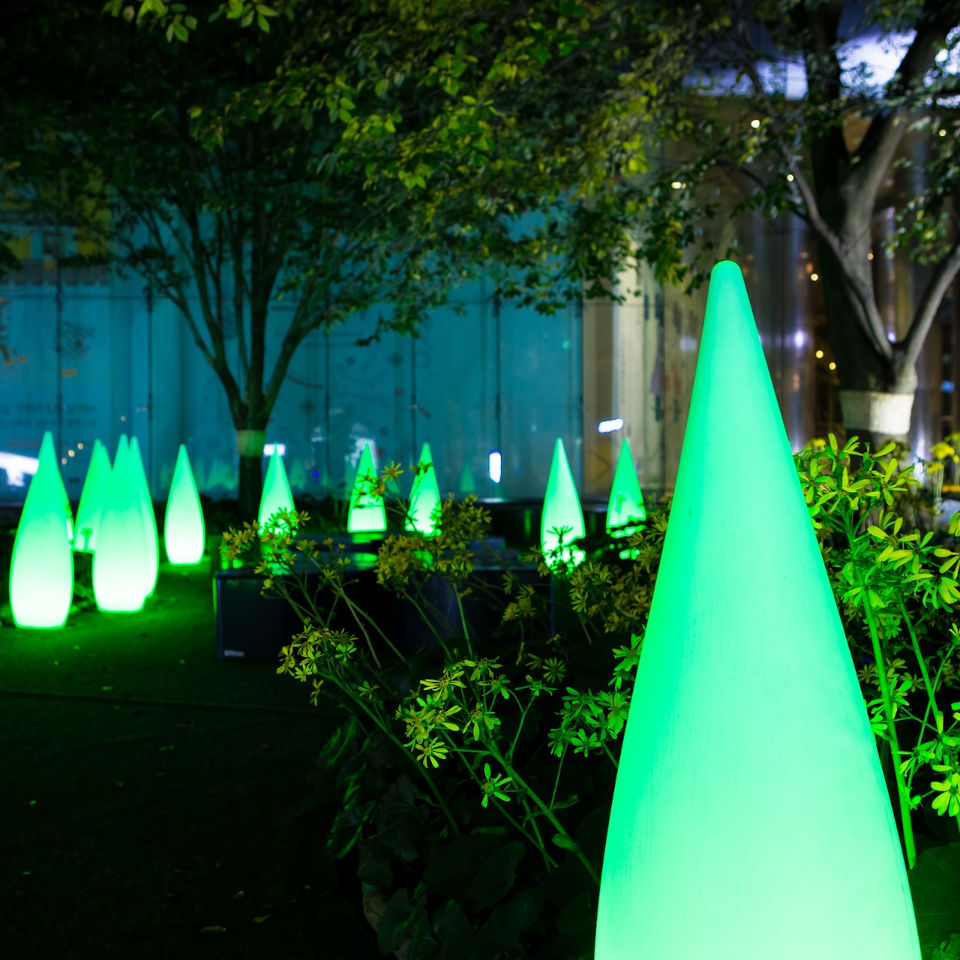 LED Sticks are a great way to create lighted pathways, coming in all shapes and sizes to best fit the landscape design of your garden, with some models recharging during daytime, as they are solar powered.
3. Don't forget the stairs
Stairs are an important outdoor walkway element to shed some light upon, with outdoor lighting having a dual role for both aesthetics and safety.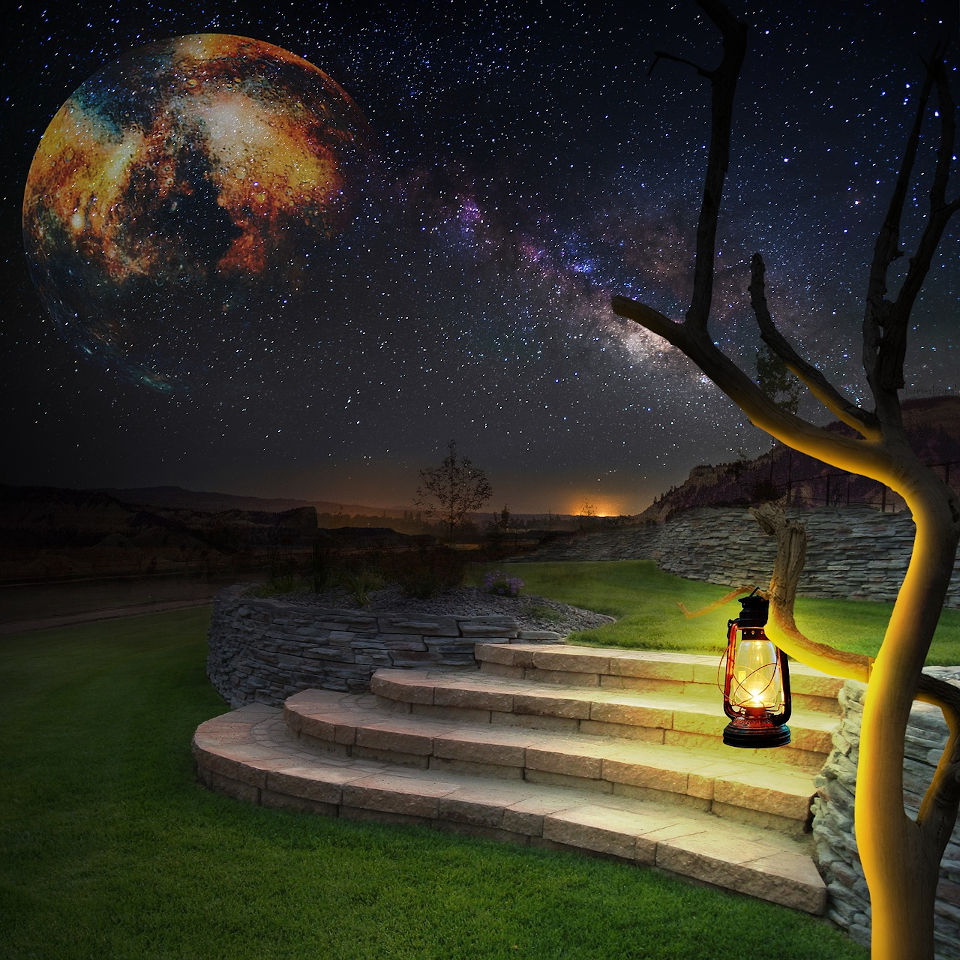 For a nice brightening effect you can place low lights on the side of the steps in small glass holders, or recessed lighting into an adjoining stairway wall if that feature is available.
Tip: Avoid recessed lighting installed into the steps that shoot straight up since it might have a short blinding effect, increasing the risk of tripping.
4. Have wall lighting in mind
Besides looks, outdoor wall lighting offers practical benefits such as making entrances and gateways more visible, and also acting as a burglar and vandal deterrent.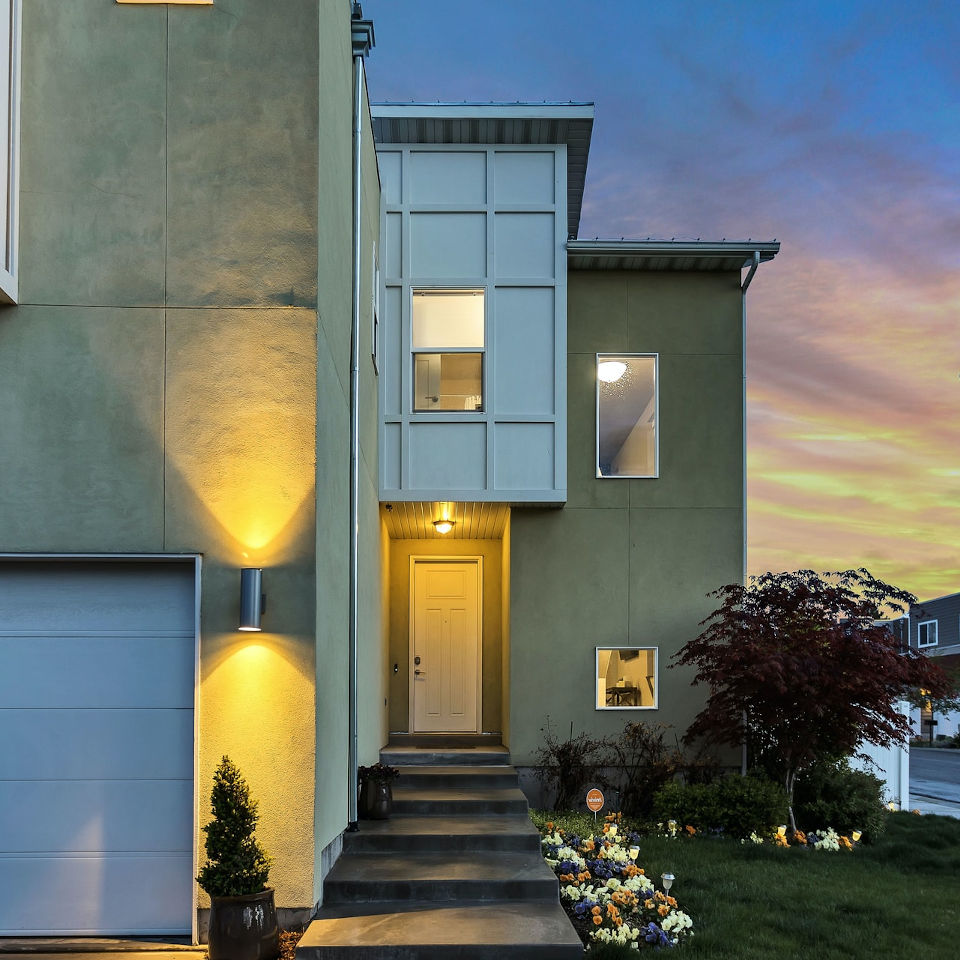 For the best ambient, dimmable wall lamps are a great outdoor wall lighting choice, since they can be set low to create a proper nighttime party mood, and set to higher intensity otherwise.
5. Overhang lighting over the dining area
The best way to keep a dining area illuminated is through overhang lighting, since it will be out of the way, leaving the dining table free for dining.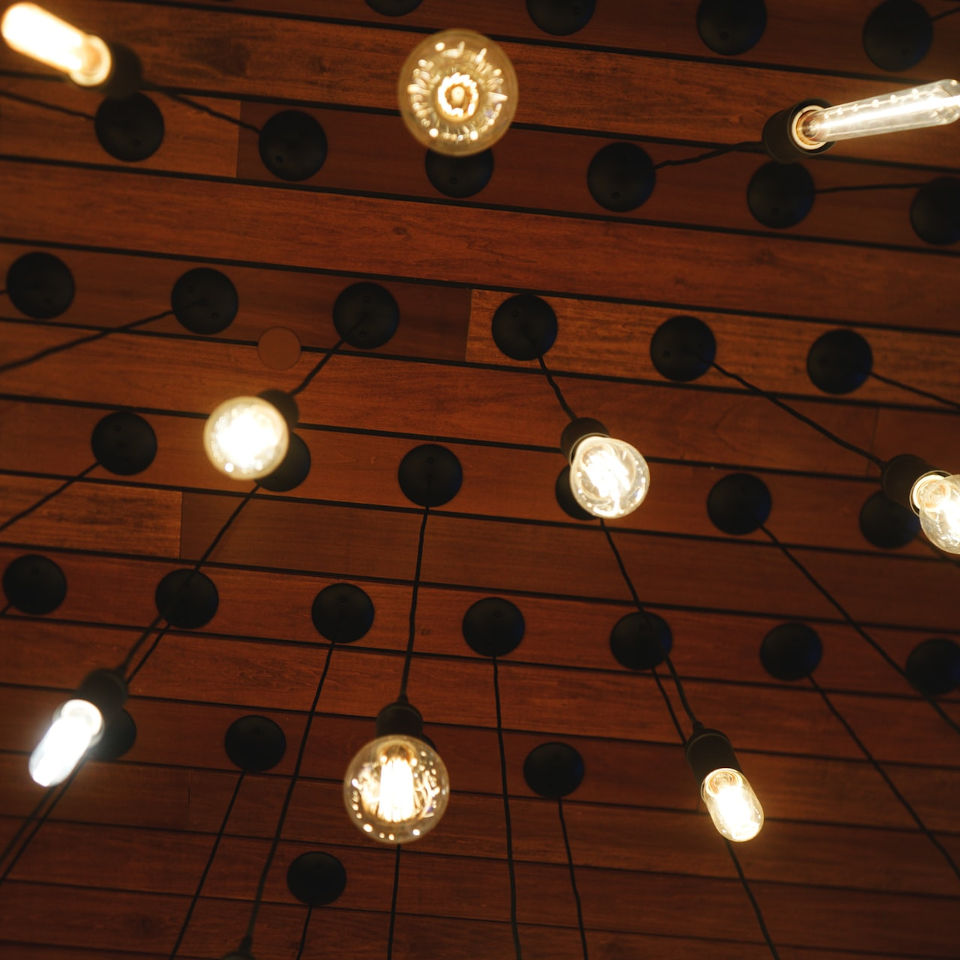 A string of festoon lighting can be a simple, yet stylish choice, and if you want to put more emphasis on the landscape design, you can try some monochromatic lighting with various levels of dimness.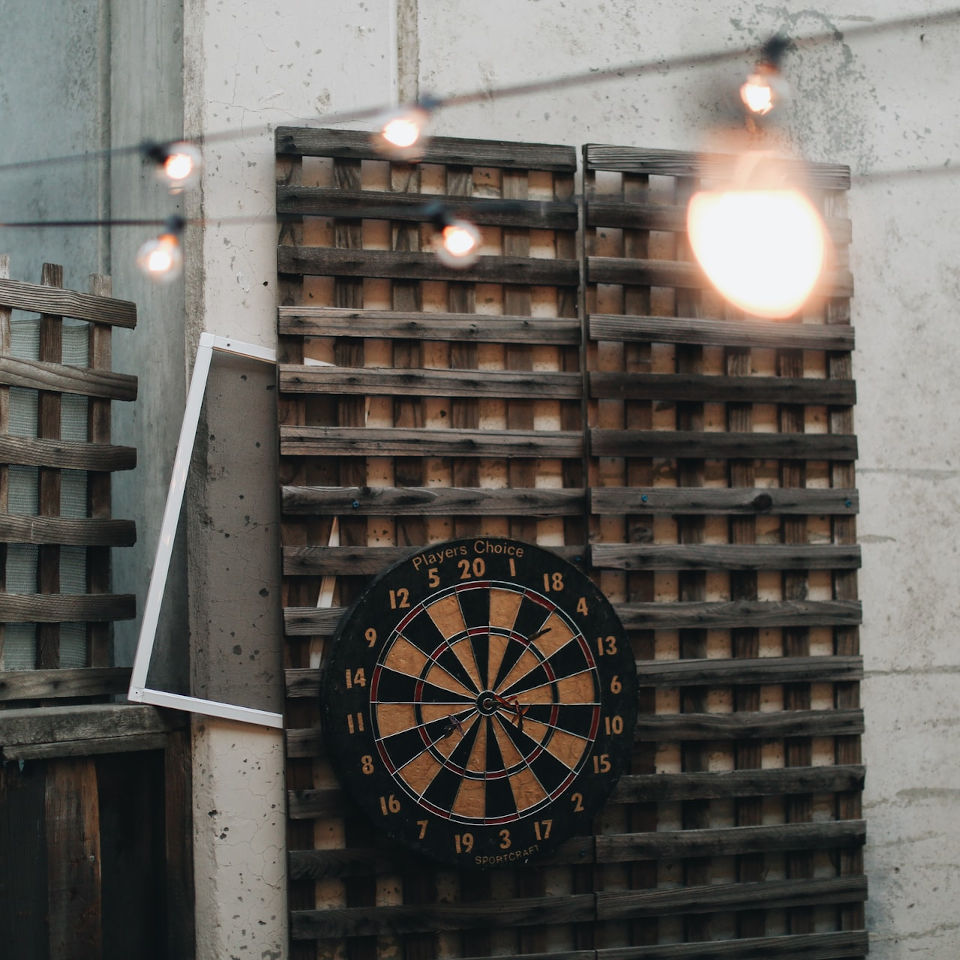 6. Light the water
Water features can be the focus point of any landscape lighting design if properly illuminated.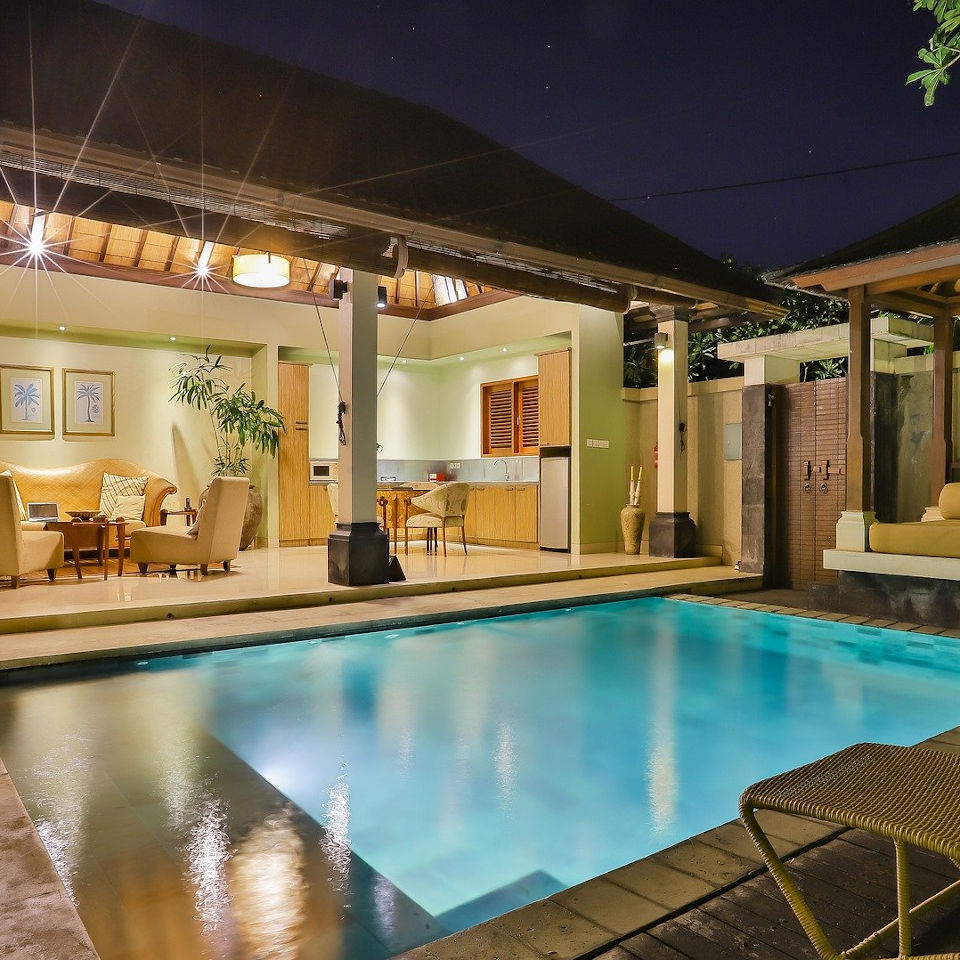 Even a small underwater spotlight can create eye-catching patterns and refraction, which will move and reflect on the surrounding area.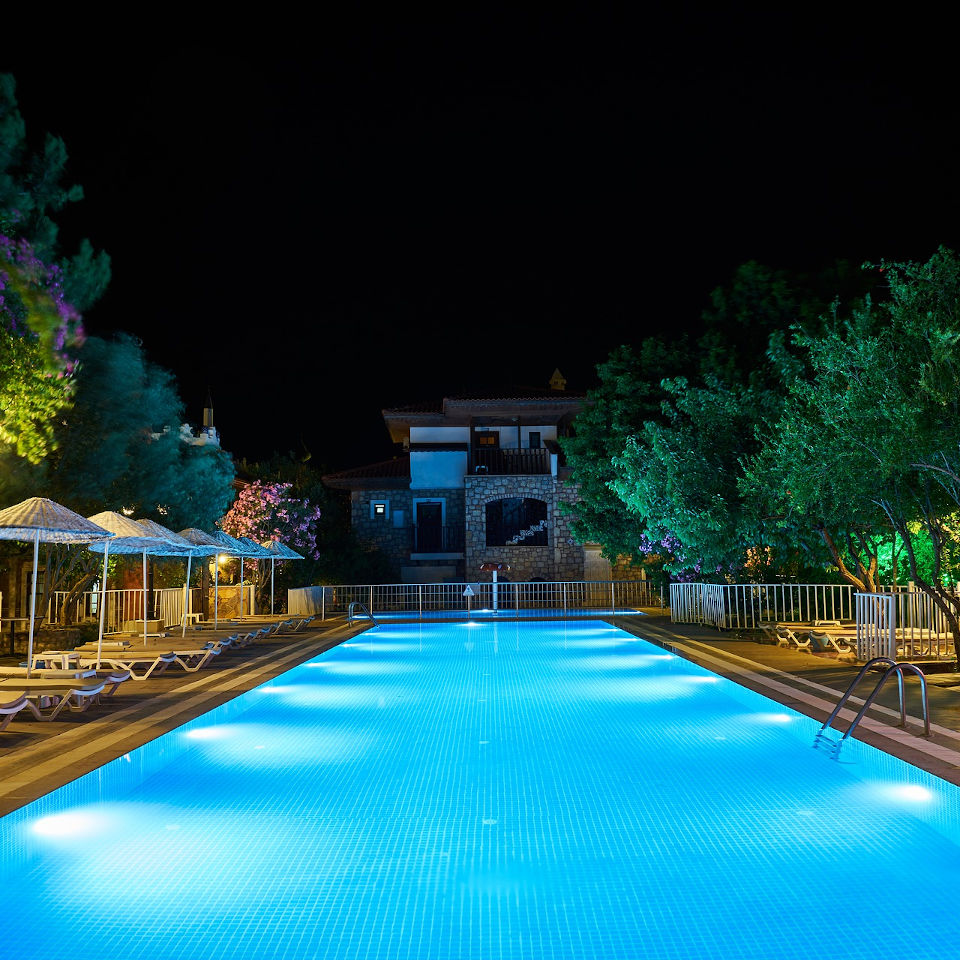 For a more extravagant effect, you can switch from traditional outdoor lighting to fiber optics and brighten the jets of a water fountain, or as a light constellation at the bottom of a pool.
7. Paper lanterns are a chic, low-budget choice
An effective way to improve the landscape design of your garden both during the night, as well as the day, paper lanterns are a timeless outdoor lighting choice to give a cheerful air to your garden.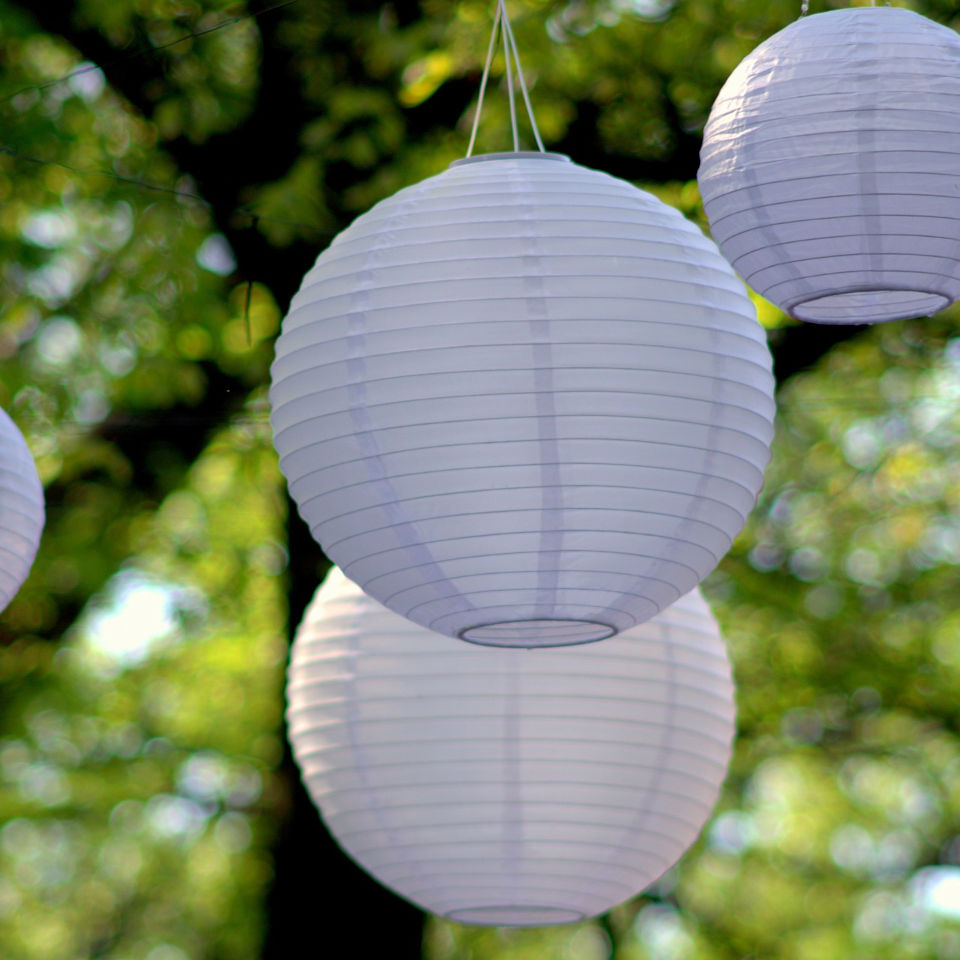 A cluster of them can enlighten the atmosphere of a garden party, but have in mind that they are more of a temporary solution rather than an evergreen choice for your landscape lighting design.
8. LED lanterns work great on a patio
Coming in various shapes, sizes and styles, LED lanterns make great patio lights.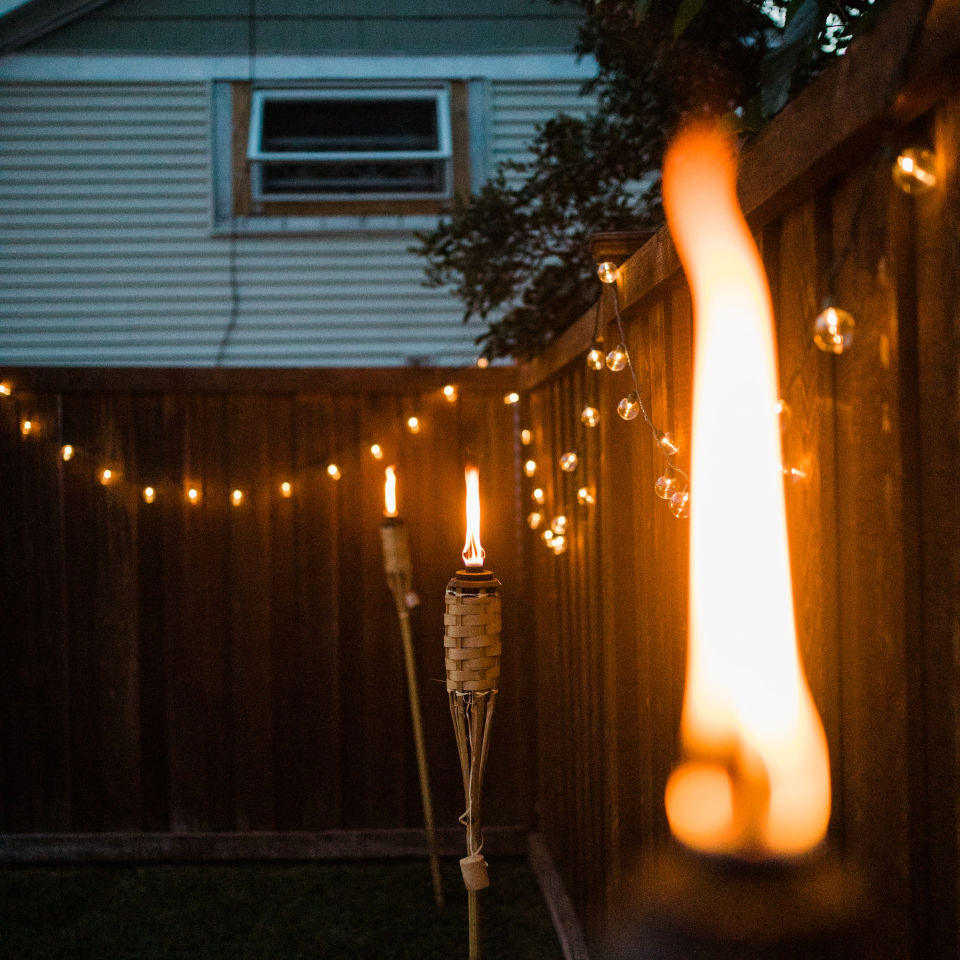 Though not as cheap as more traditional patio lights such as bulbs, the main advantage of the LED lanterns is that they can be moved around with ease, offering better versatility as well as better overall performances in terms of longevity and energy consumption.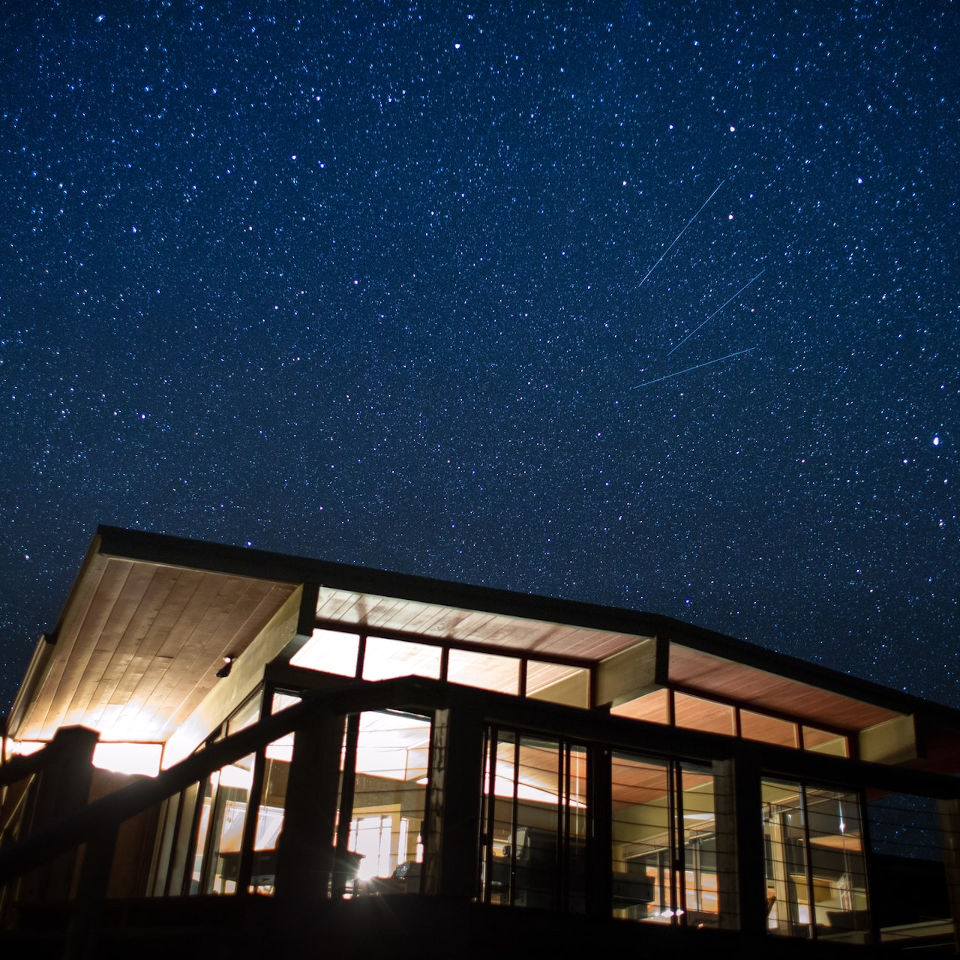 As you see, a well-planned and well-executed landscape lighting design is an effective way to transform your garden from nice to exquisite during the nighttime.
For a carefree outdoor lighting design and installation, get in touch with SOD Home Groups.
We've lighted the way for the past decade when it comes to home improvements done on time, on budget and as expected, and we're always guaranteeing a carefree experience.
More valuable insights on KNOW OUR SECRETS page
Light up your life with Outdoor Lighting
Explore Other Landscape Design Services