Pool Design
It's a source of health for body and mind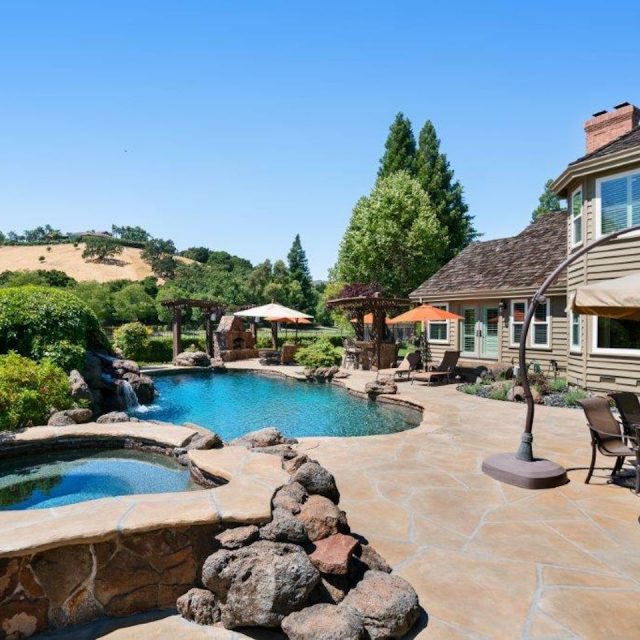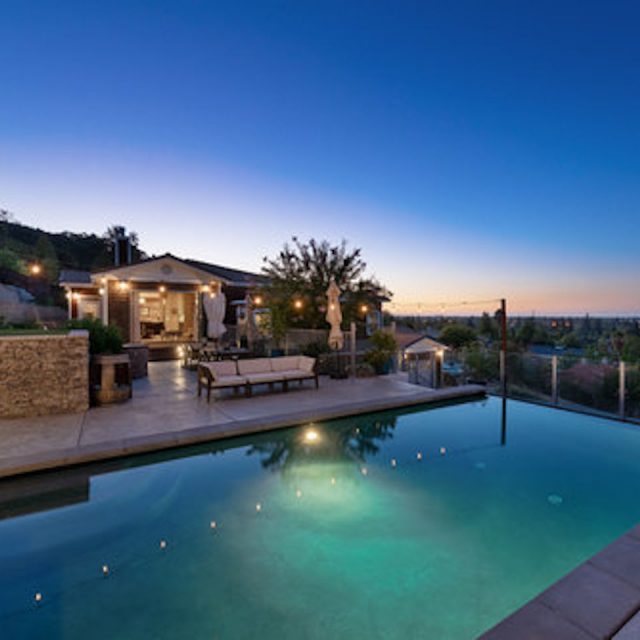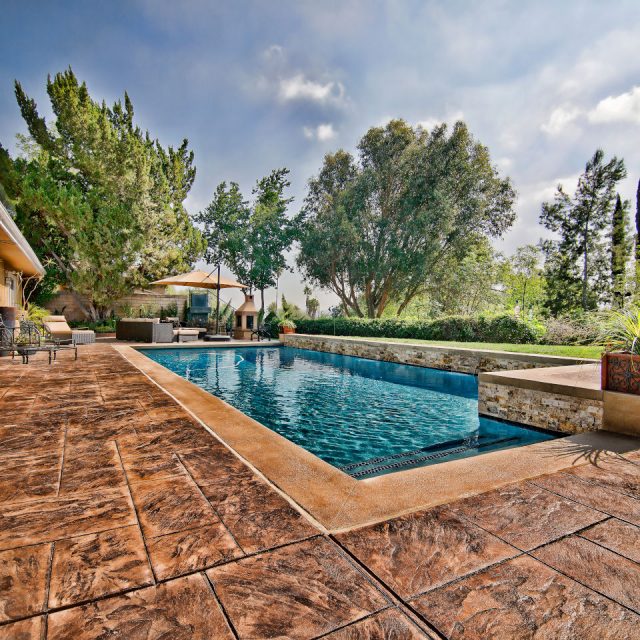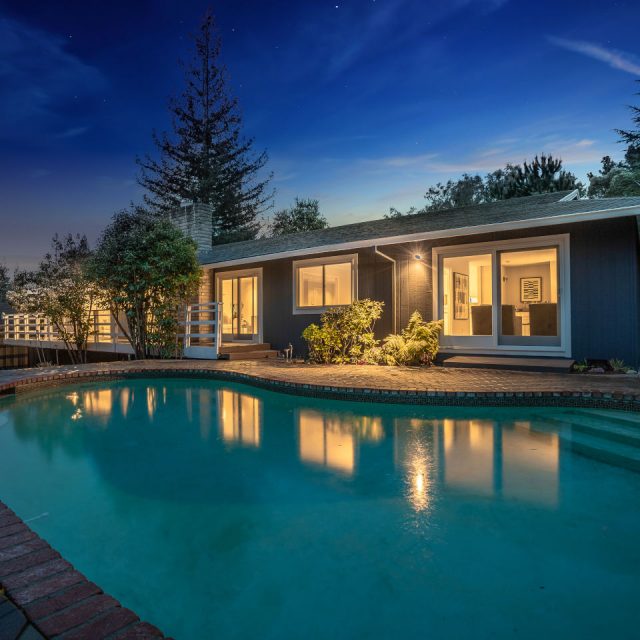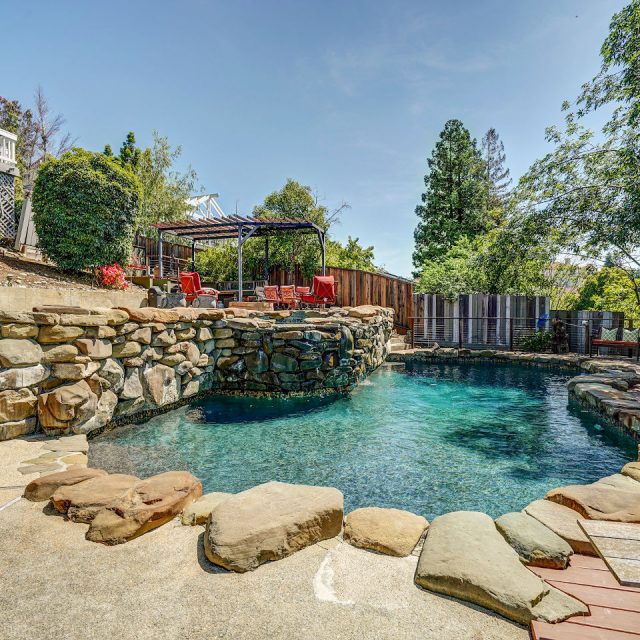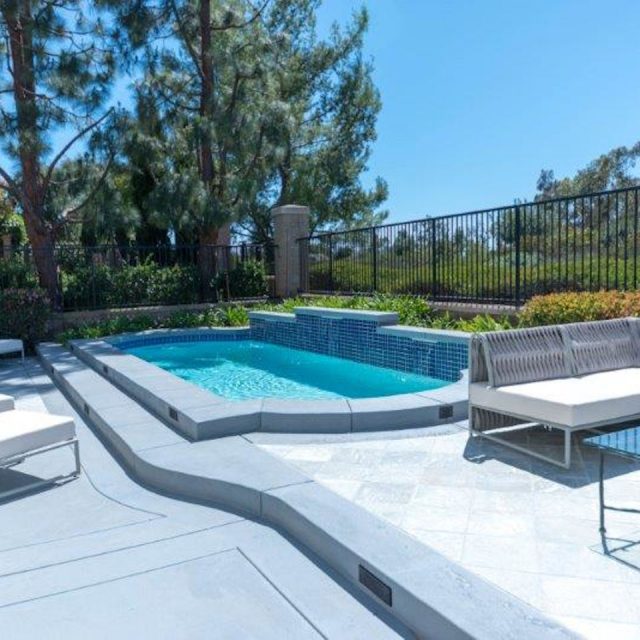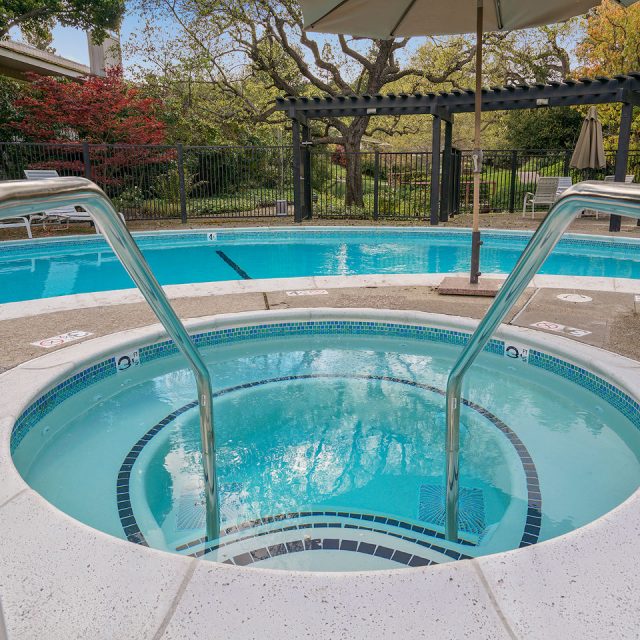 The right pool design can make the difference between an exciting, refreshing leisure activity, and just making a splash in the water. It needs to serve two main purposes: practicality and comfort when you plan to relax. Even more, an outstanding pool landscaping design can make everything a lot more inviting, since it turns the pool into the focal point of your backyard.
Get Your FREE eBook Now:
Financing a home remodel - what the best approach
Our
Awards
Get inspired by our projects
Get a Glimpse into our trade secrets
10 splendid swimming pool design ideas
There's nothing that gives more class to a Californian residence than a stylish pool with a modern pool design that completes your overall landscape of your custom home.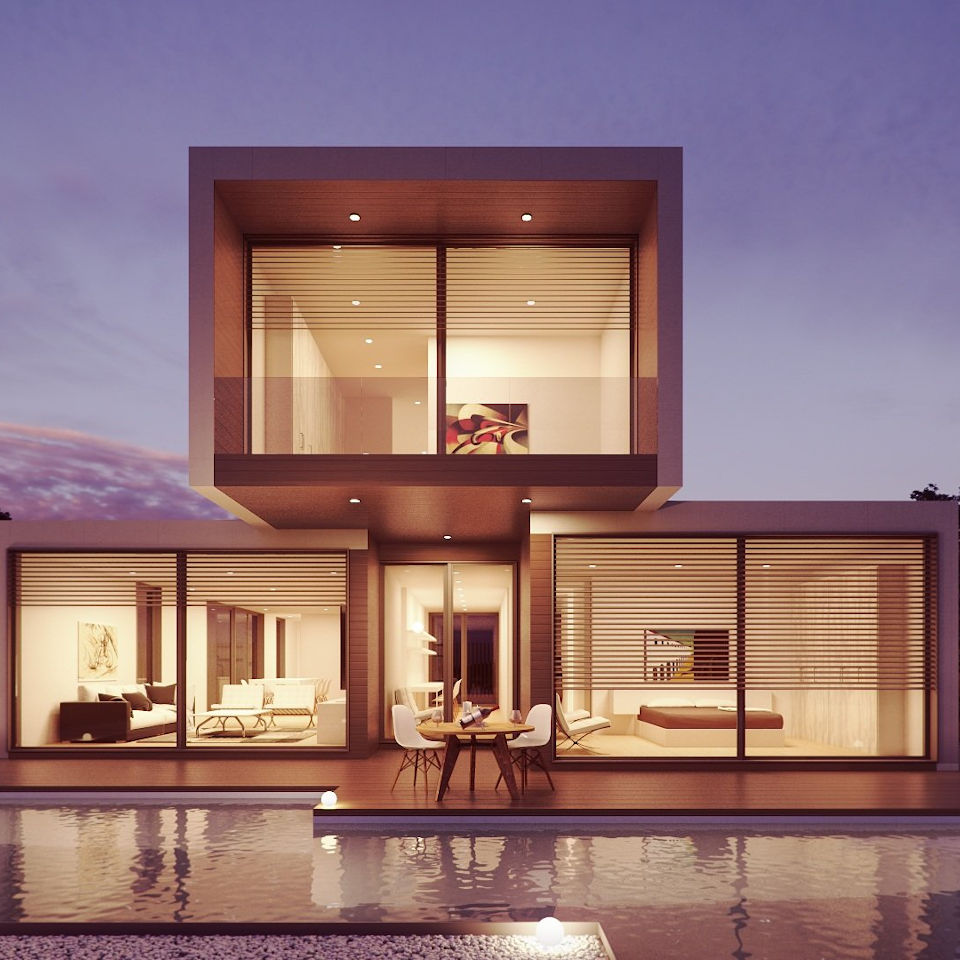 Looks aside, a pool is more than a place to cool down. It's a place for your entire family to spend some quality time, relax, have fun, and why not even keep fit. That's why it's best to take a moment to study the market, and choose a swimming pool design that fits your household just as much as it fits your garden.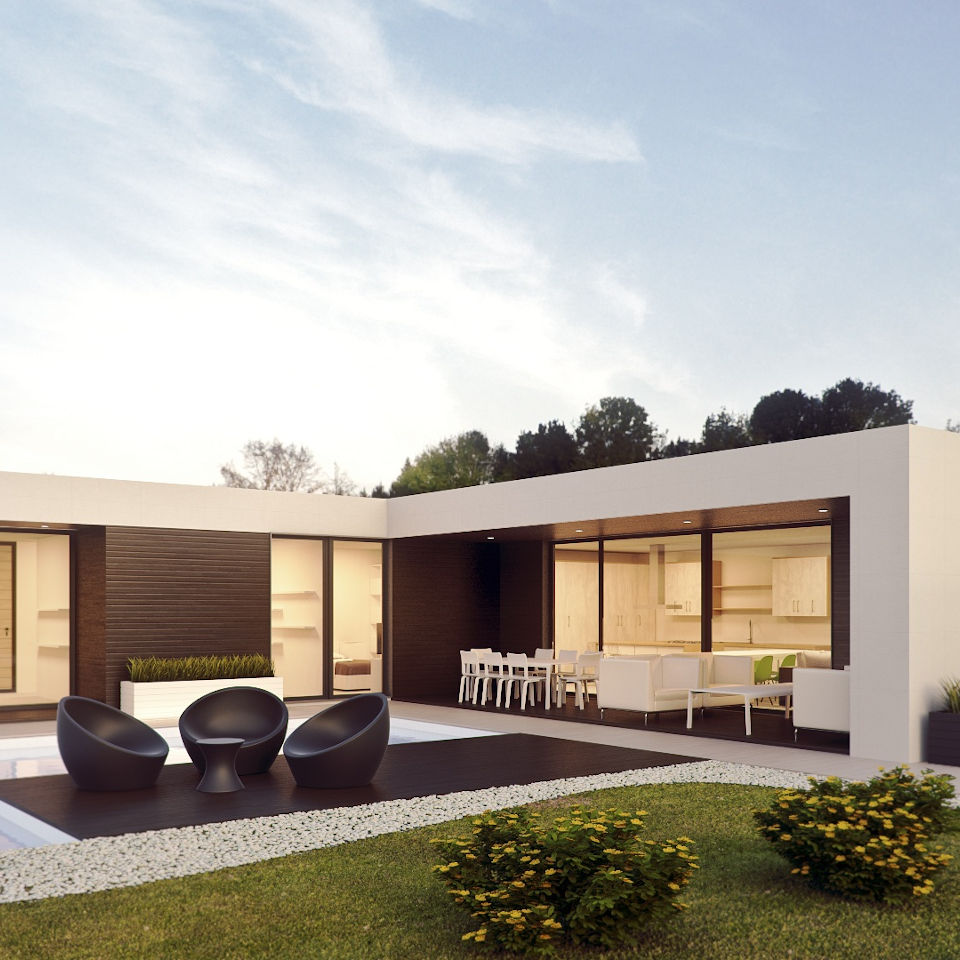 If you're looking to make a splash this summer here are 10 pool design ideas to get you going:
Go round when space is limited
The most economical shape to choose for a pool design for a small backward, a circular pool will take the least space, while it will also be easier to maintain than pools with sharp angles.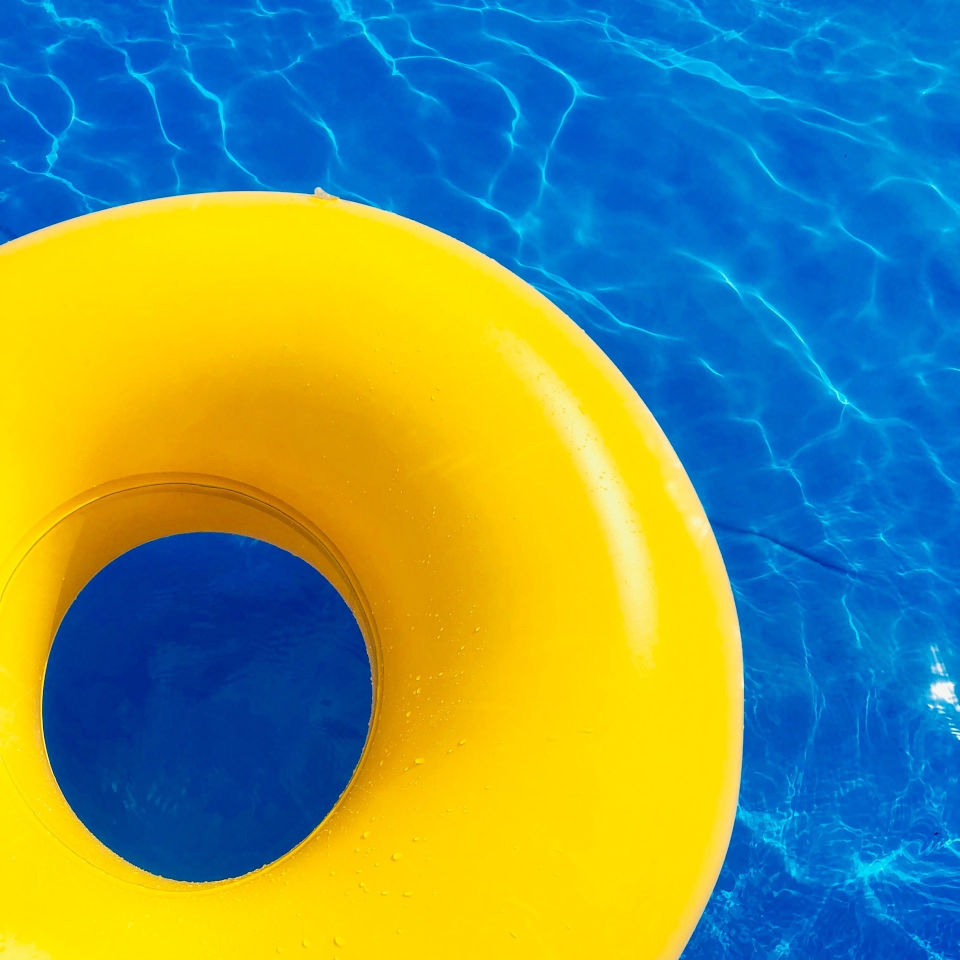 The only real downside with a circular pool will be that it won't offer a proper swimming experience, given the odd shape for such activity. Nonetheless, it will still be your favorite place to be in a torrid Californian afternoon.
Choose a rectangular pool design for exercise
If you plan to use your future pool for swimming, then a rectangular pool design shape will be your best choice. If your garden space allows it, aim to make your new pool as long and as straight as possible.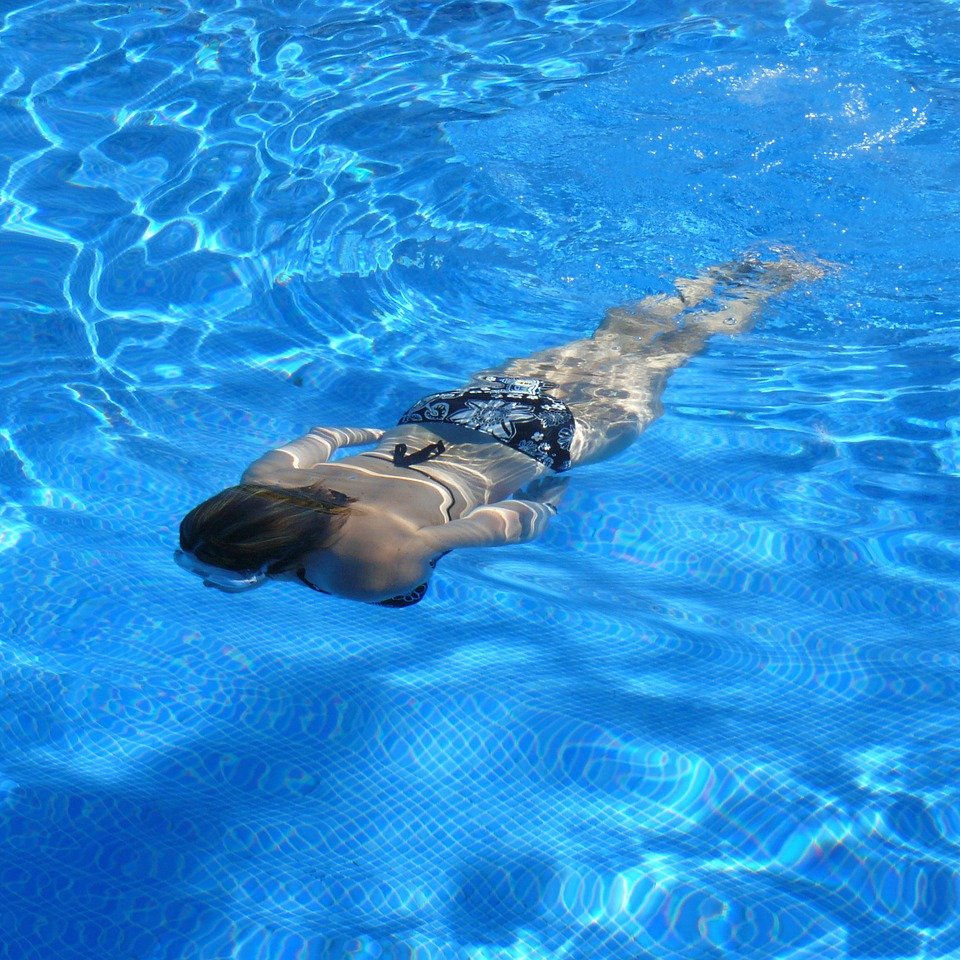 Tip: If available space is limited, then rectangular shapes are not indicated for a backyard pool design, since it won't make the most out of the usable space.
Add some seating to your pool design
No, we're not talking about recliners on the side, but actual seating inside the pool.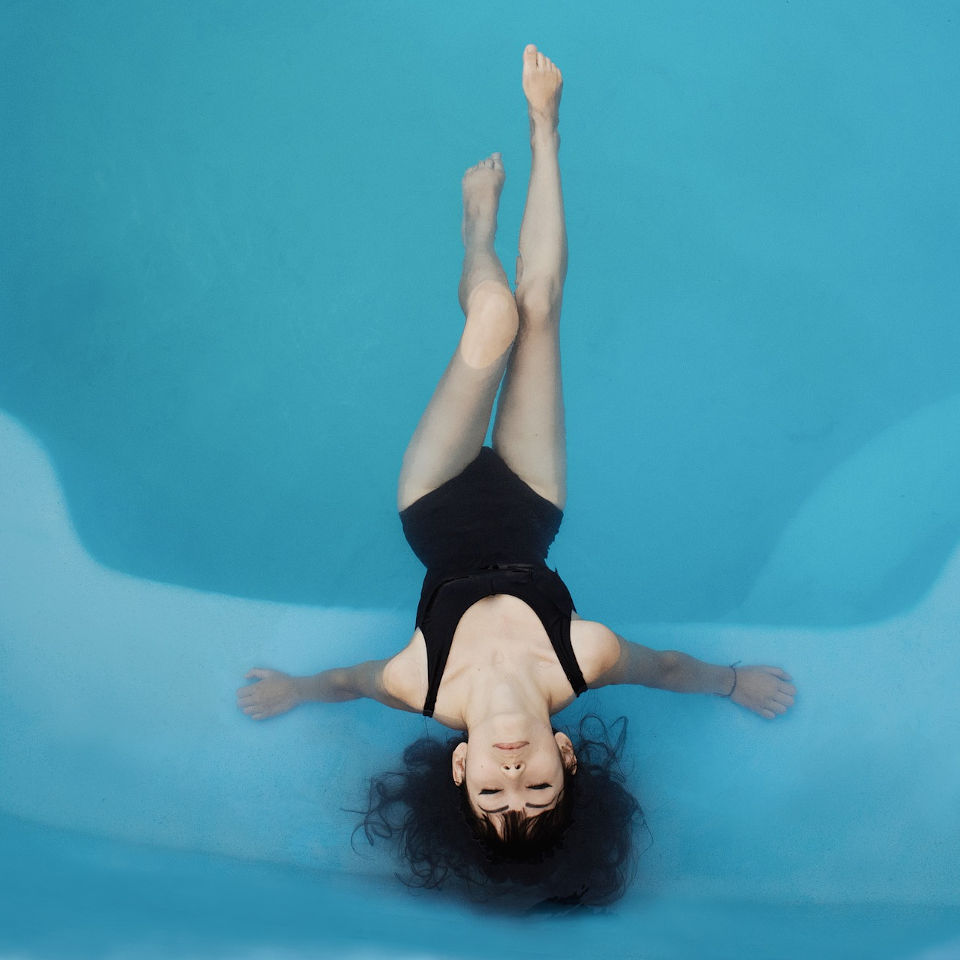 Place a raised marble bench or individual seats on one side of the pool, and enjoy a relaxing lounge with your favorite drink, while being halfway emerged. As an extra, this nifty pool design addition will make a great step-ladder for dogs and other animals to get out of the pool.
Get in touch today, and let's make that new pool dream a reality!
Create a two-level pool design
There is no rule against building your pool on separate levels, as long as you maintain a vertical balance and connection. If your landscape design allows it, you can create two pools stacked one next to the other, with water flowing in levels for some eye-catching visual effects.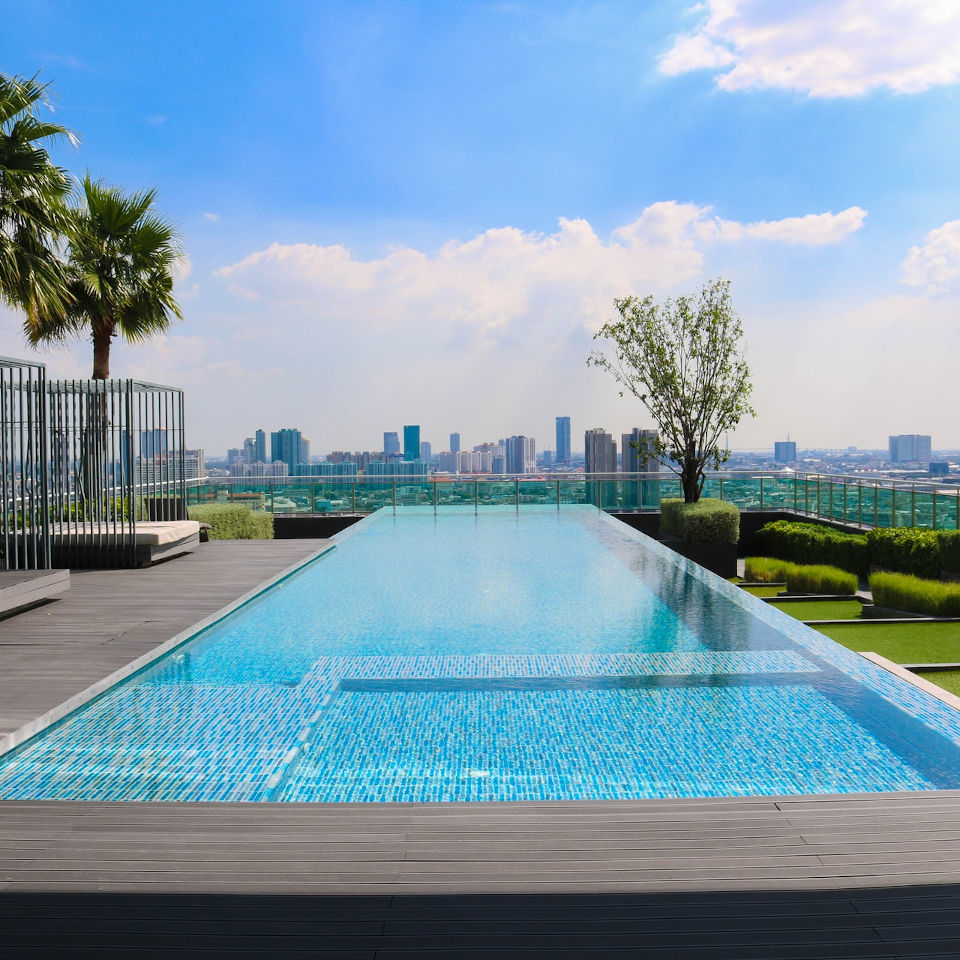 To top that up, you can also opt for some pool tile design with extravagant patterns to give the impression of a lavishing Roman resort.
Make the pool design kid-friendly
In order to make it an enjoyment center for the whole family, plan to have several deepness levels for your pool, as well as dividers between the sections.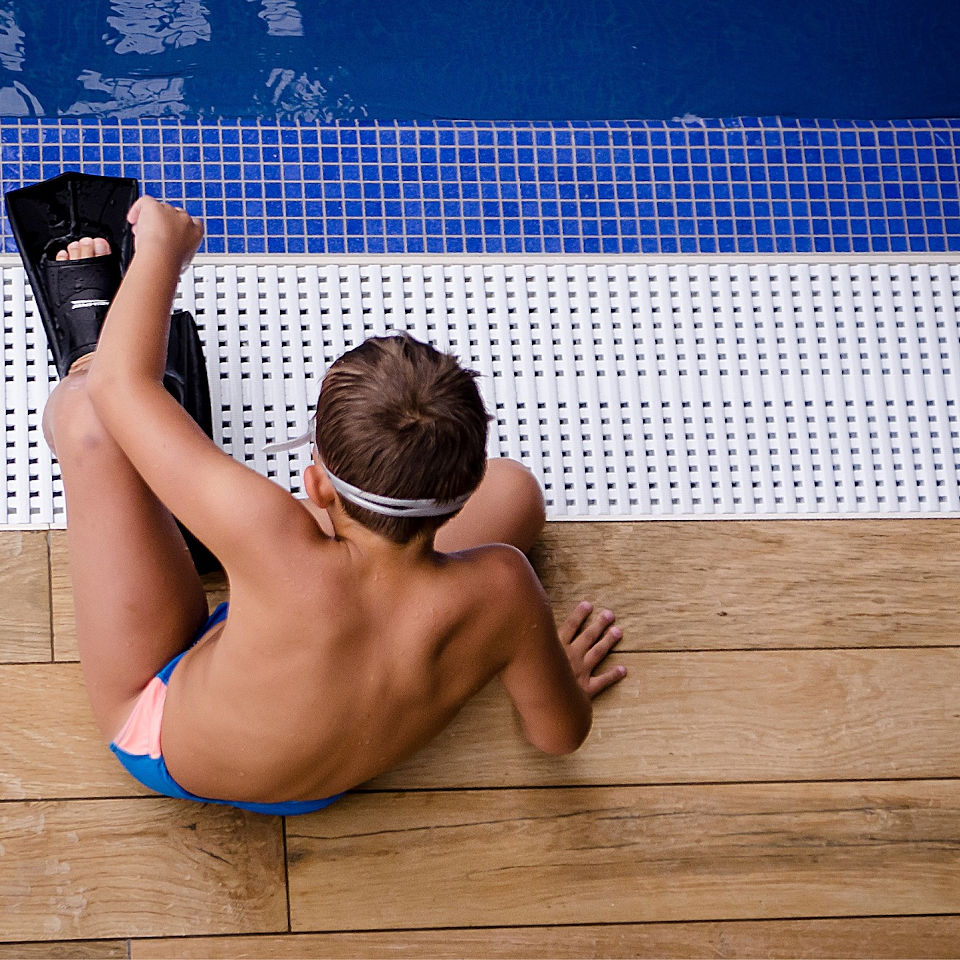 You can also ask the pool design company to implement children's attractions such as water slides, or play house structures if you want to make the pool an attractive activity that will keep them away from laptop screens and other smart devices.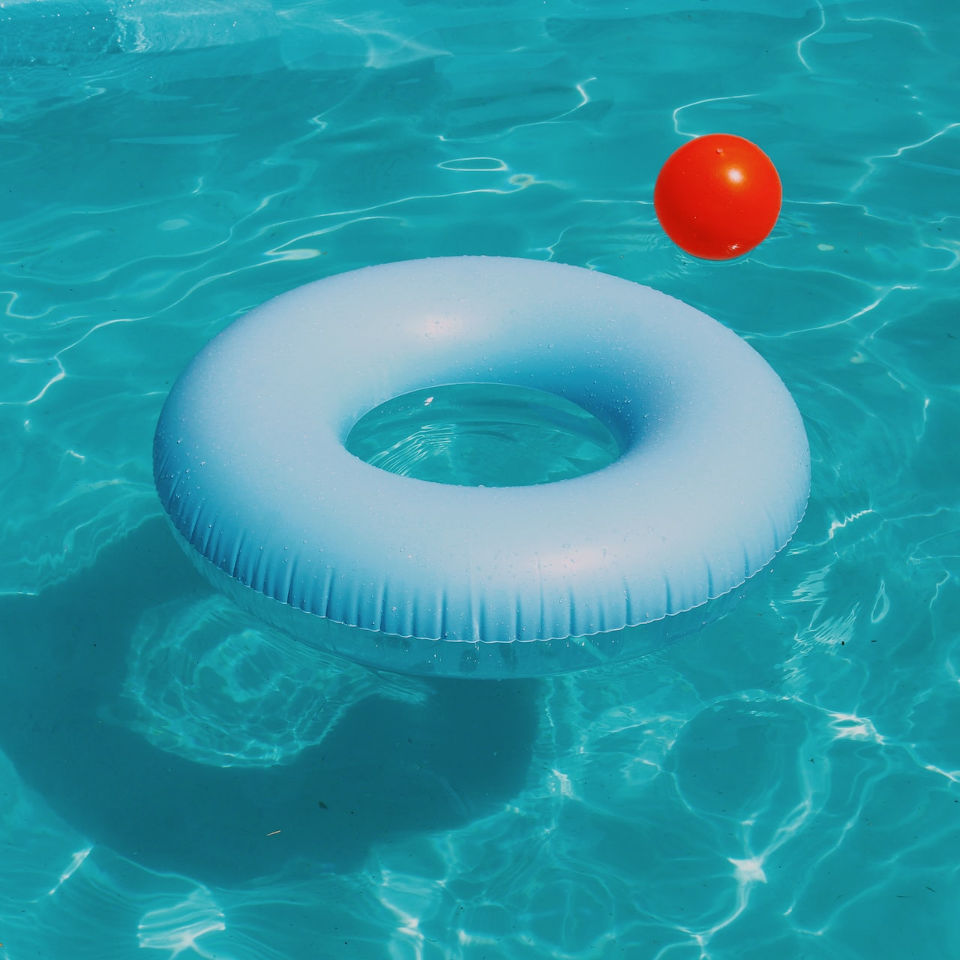 Tip: Keep a lifebuoy or any other type of flotation device in the deep part of the pool, as an extra caution measure.
Add a spa to your pool design
Why not integrate a spa into your pool design to get the best of both worlds?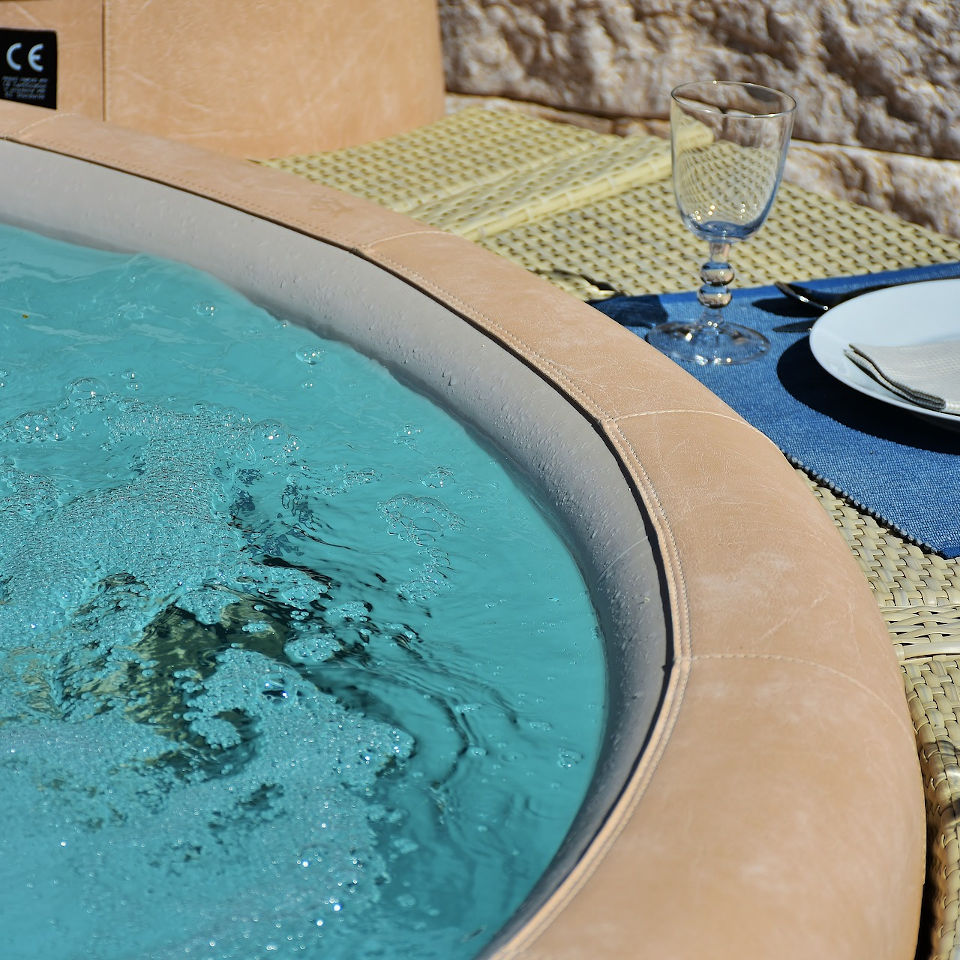 Better yet, put them at the same level, so you can go from the hotness of the spa to the coldness of the water, or the other way around.
Develop your pool for night swimming
In order to have a cool nightly oasis to relax in, you have to optimize the pool decking design to accommodate that. The secret lies in choosing the appropriate mood lighting, with pool lights as the main element augmented by auxiliary lights such as night candles or spotlights.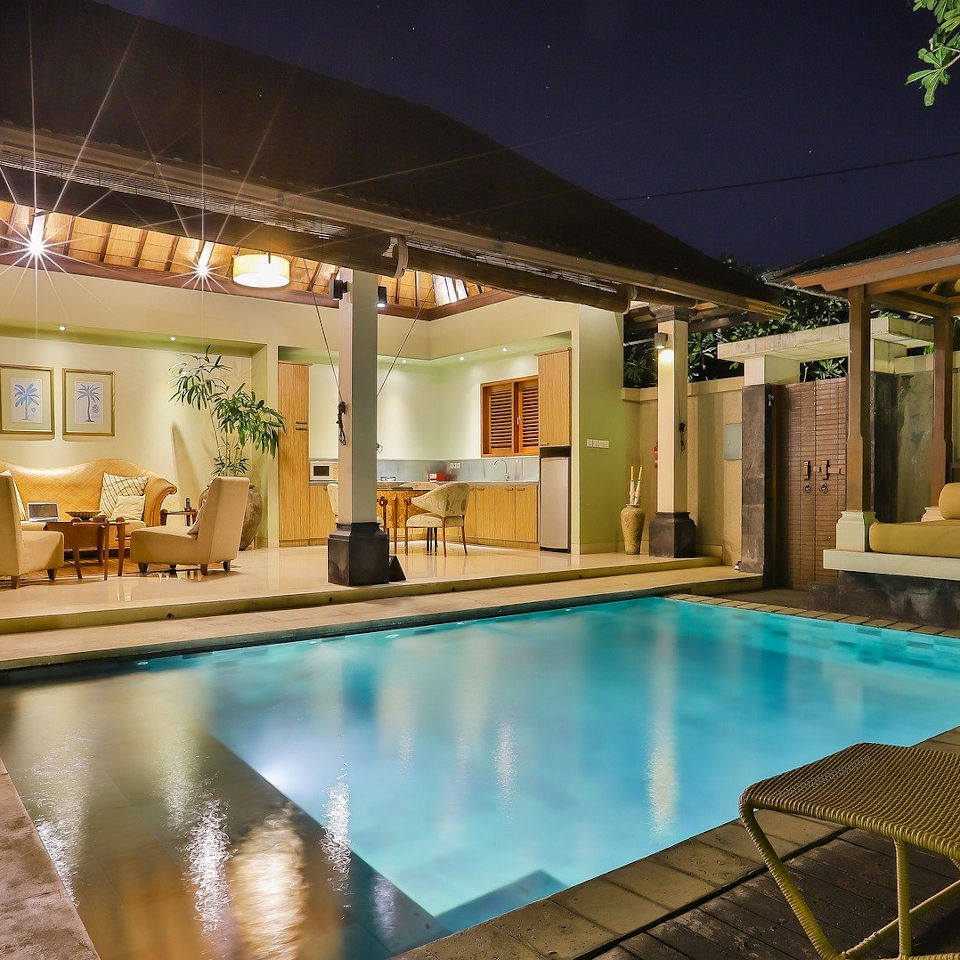 Tip: Implement some light into your pool tile design, for some extra visual effects.
Implement a pool island into your swimming pool design
If you're looking for a place to rest in-between your laps, or a place to relax with a drink, then a pool island can offer exactly that. Even more, it will offer that extra glamour element to the pool landscaping design, creating a focus point from all that water.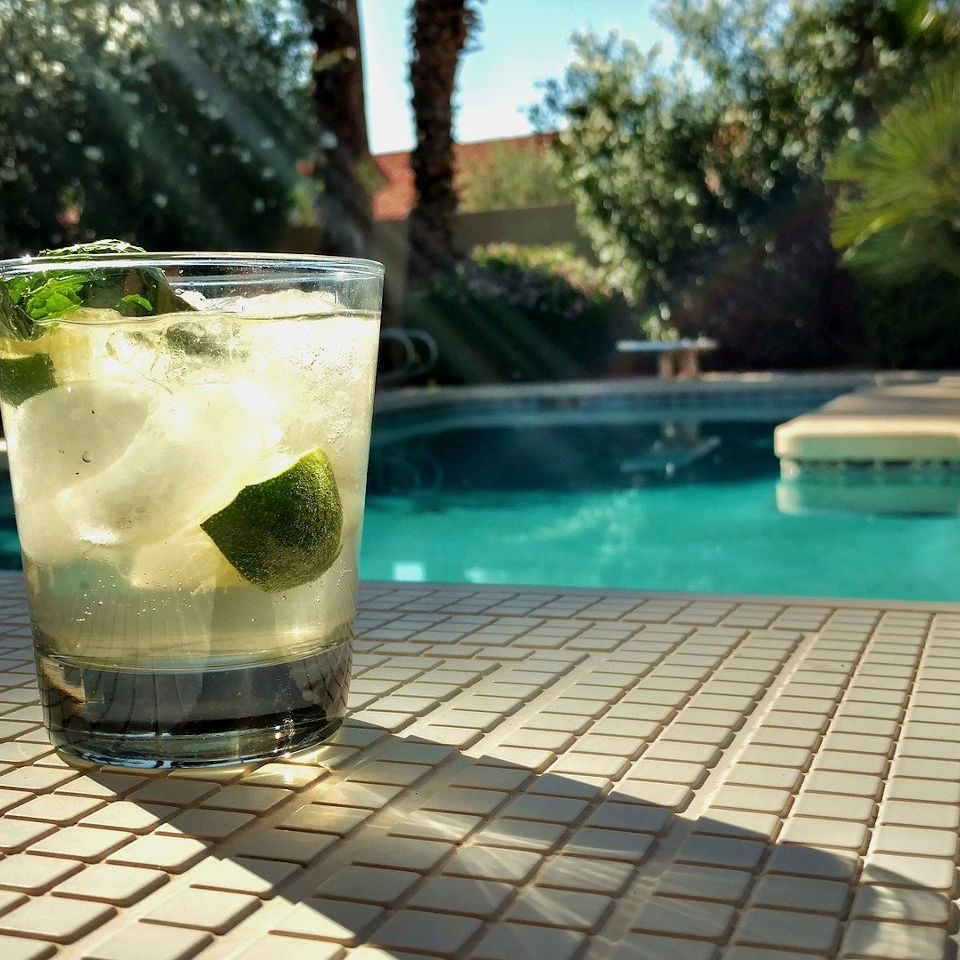 Tip: Emulate the shape of the pool itself for the island shape to create a nice visual effect.
Take your pool inside
As longs as the pool design makes the most of the available space, you don't need a room addition, a huge basement, or an entire empty floor to build your pool inside your custom home.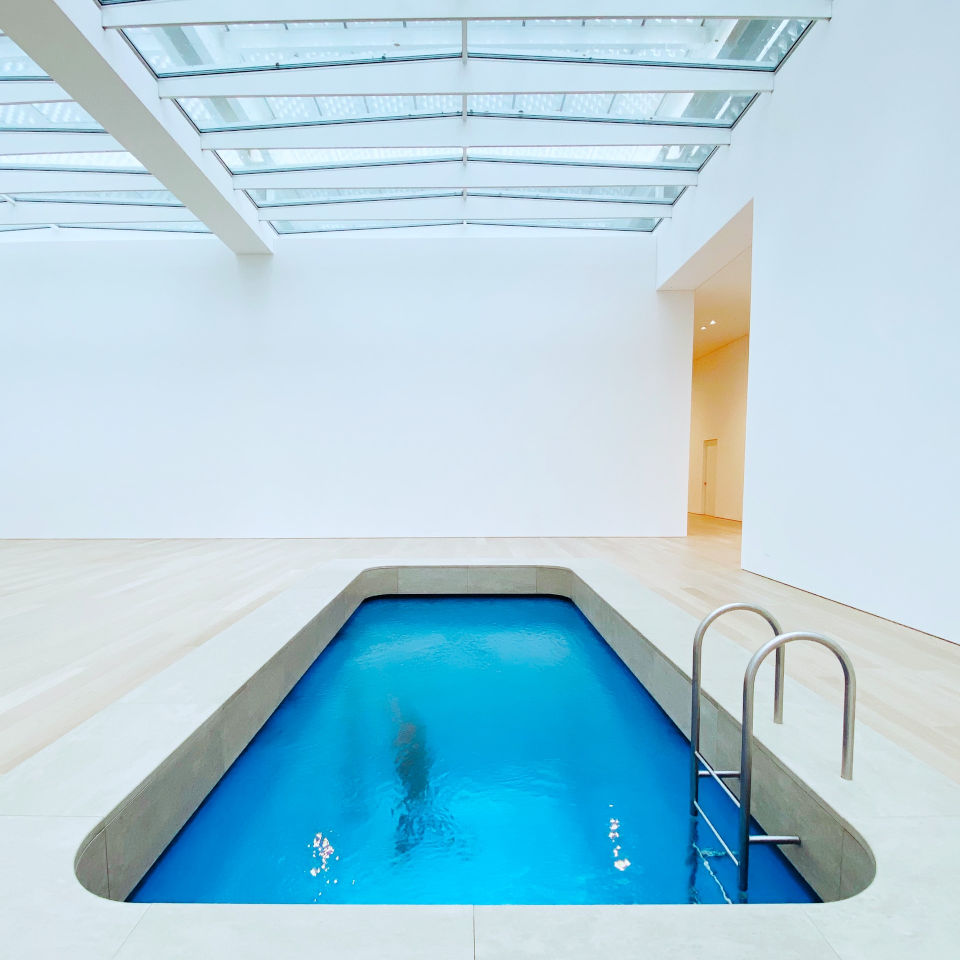 Choose a slim design that lengthens to the size of your longest house wall, and make sure the pool is placed near large windows and it is properly lighted, otherwise the effect can feel a bit claustrophobic.
Make it an indoor-outdoor pool design
Can't settle between an indoor pool and an outdoor one? Then choose both!
Opt for a modern pool design that goes from indoors to outdoors, and swim your worries away while also making the most of each side depending on the season.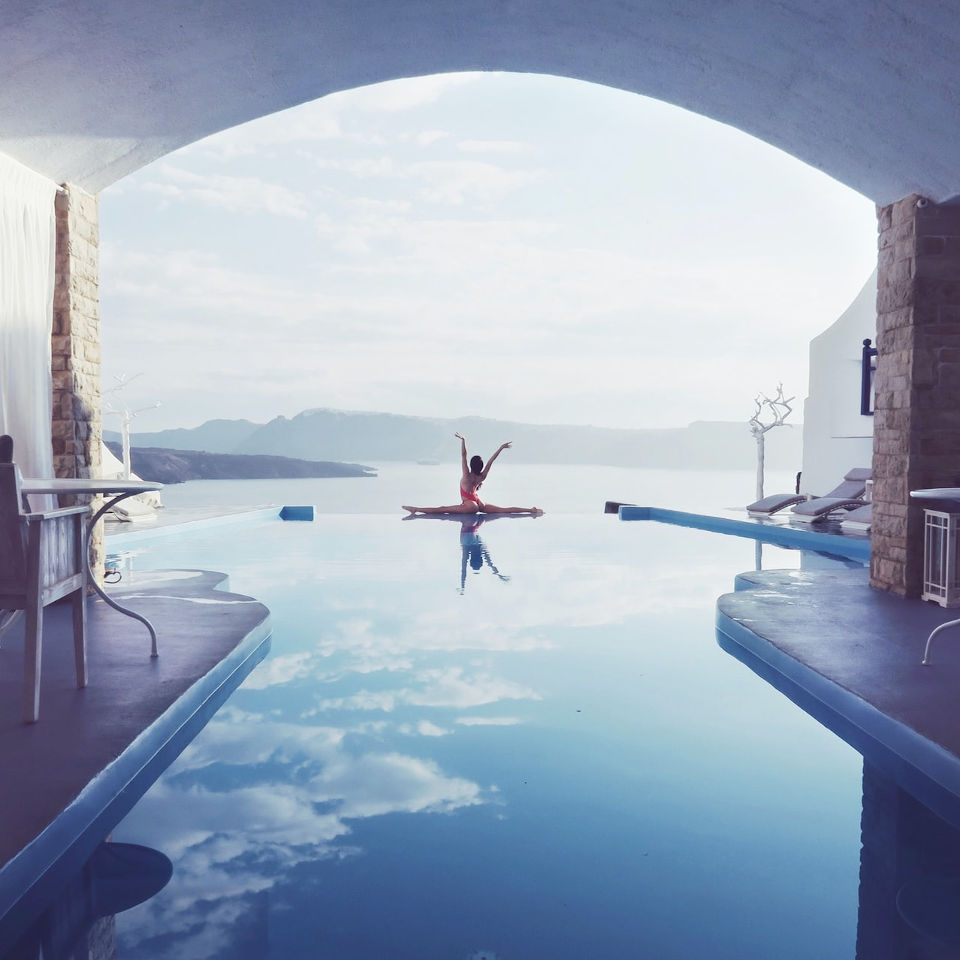 Even better, the contrast in temperature during the cold months can make it a very interesting experience, as well as offer a floaty-cloudy ambient due to air condensation.
For more pool design ideas, or questions you might have, get in touch with one of our pool experts from SOD Home Group.
As a home remodeling and pool design company we know what it takes to make a pool both great to look at and great to use. Even more, we'll make sure that the pool construction process is a carefree experience.
More valuable insights on KNOW OUR SECRETS page
Click to swim in the Pool of your dreams
Explore Other Landscape Design Services