Industry 1st on time completion guarantee
Completing your project on time is our top priority, or your money back.
Would it surprise you to know that 42% of the contractors don't finish the project on time! Timely completion is one of the most important factors when searching for a contractor, giving you confidence and peace of mind knowing that your dream home will be ready on time. And a handshake or verbal agreement is not much of a commitment!

To make your home improvement project free of care means to deliver on schedule. We realize that every day your project is delayed is a day not spent in the comfort of your new home. That's lost time and aggravation for you and your family.
Breaking through customer dissatisfaction
SOD Home Group conducted a study in order to gain insight on customer satisfaction in construction projects.

The below graph is based on past research, illustrating the rapid drop in satisfaction once the customer becomes aware of any project delays. In addition, it shows how not sticking to schedule adversely affects the contractor's profitability.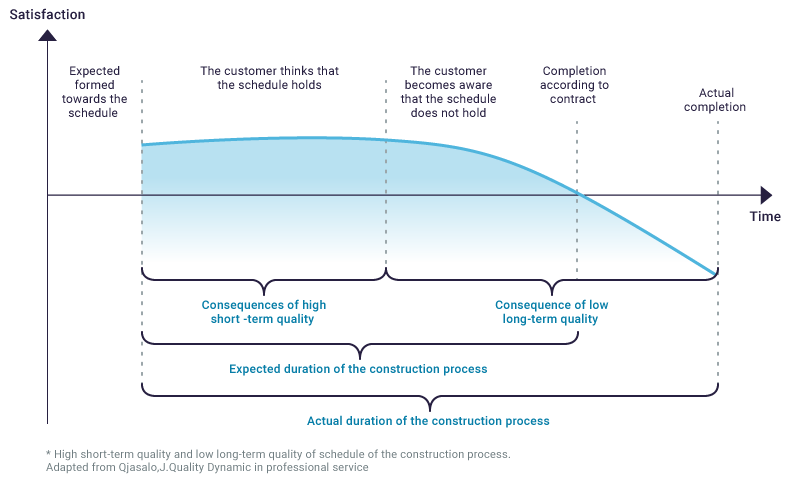 These findings are what led to our unique On-time Completion Guarantee.
SOD's Customer Satisfaction along the project lifecycle: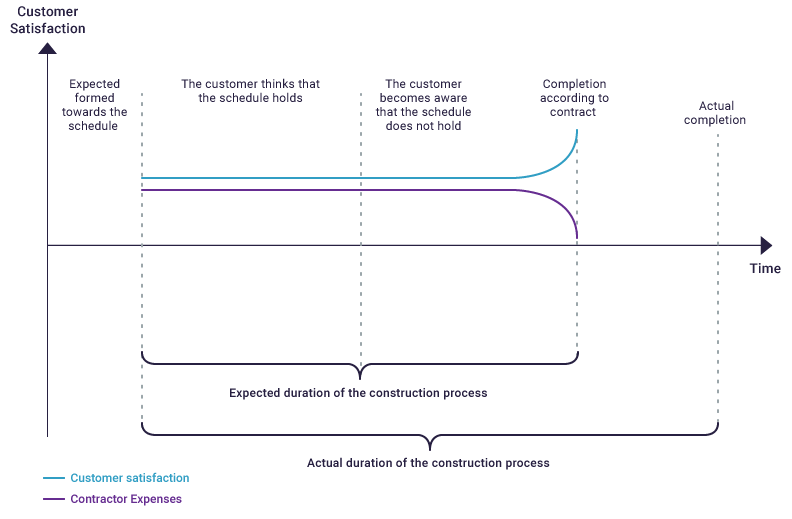 Committing and sticking to our time schedule is a win-win proposition that enhances our productivity while driving our costs down. We believe that offering compensation in case we don't meet our time schedule is the only fair and logical way to go.
To set aside any further concerns, we back our commitment to the schedule with an On-Time Completion Guarantee, ensuring your new and improved home will be neat and tidy by the date agreed.

In the unfortunate event of a delay, we will reimburse you up to $1000 per day (the lesser of 20% of the contract price and $50,000).

*Terms & Conditions apply.
Be sure and get yourself our free booklet:
Don't start remodeling your home without reading this research!
What happens when you choose the right construction company?
Our
Awards
Explore Our Design & Build Services